Motherboards
ASUS ROG Strix B550-I Gaming AM4 Motherboard Review
ROG Strix B550-I Gaming is ready to become your next compact gaming build
System Configuration and BIOS
CPU: AMD Ryzen 9 3900X
Motherboard: ASUS ROG Strix B550-I Gaming
RAM: 16GB HyperX Fury RGB 3200MHz C16
GPU: Nvidia RTX 2080 Founders Edition
SSD: Corsair MP600 2TB
OS: Windows 10 Professional X64 1909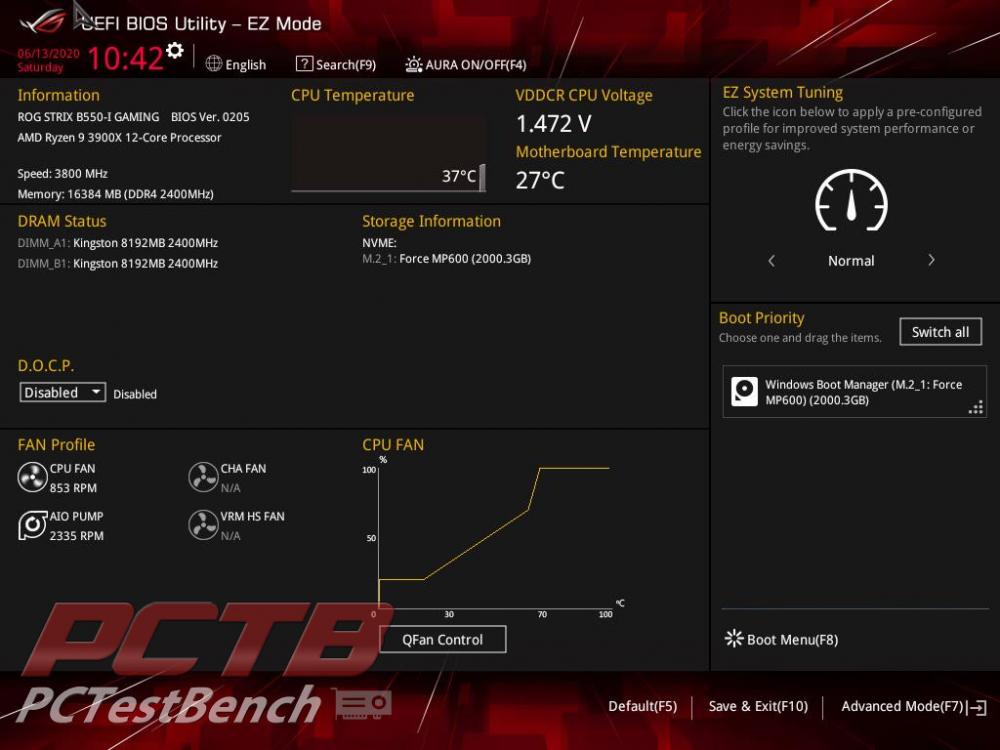 ASUS's EZ Mode gives you everything you need on one page to get going quickly. Important settings such as boot device and XMP memory overclocking are all available here as well as a quick overview of installed hardware.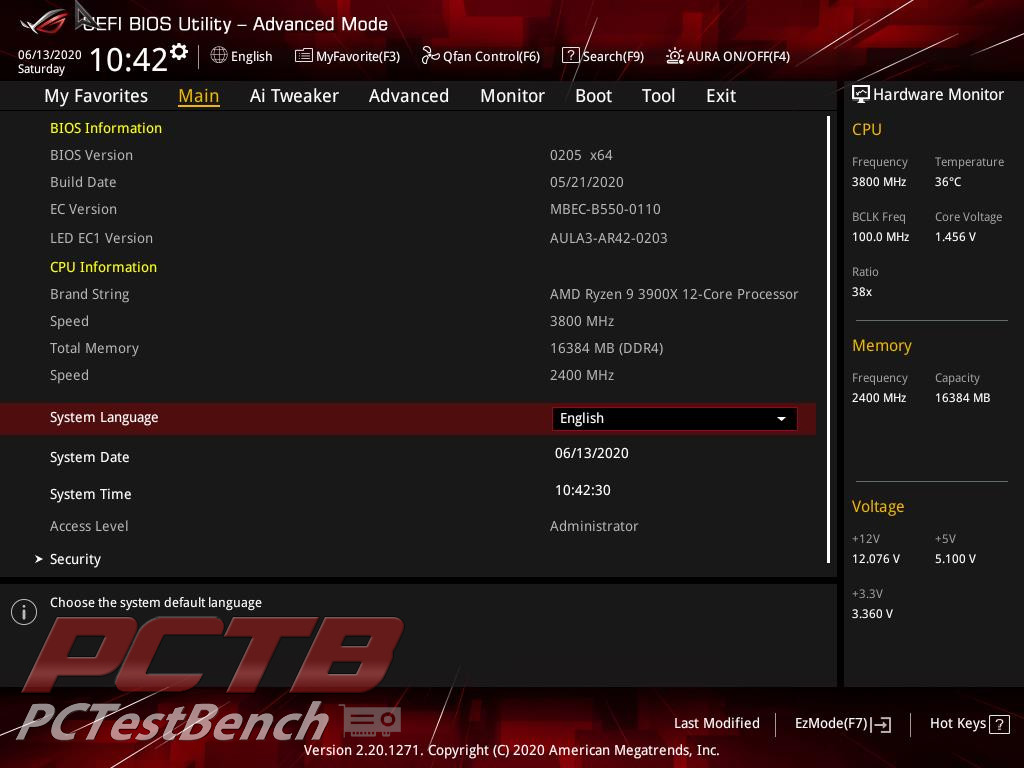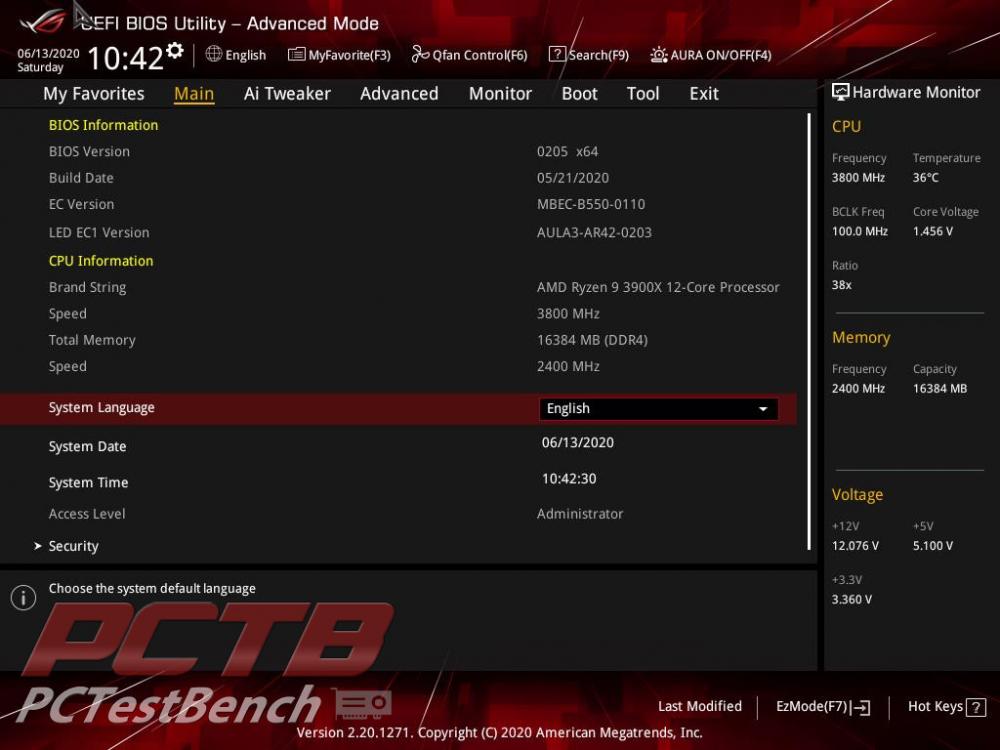 Hitting F7 brings you to the Advanced Mode where things really get fun. The Main page just gives a quick rundown of the system and allows you to change the language and date/time settings.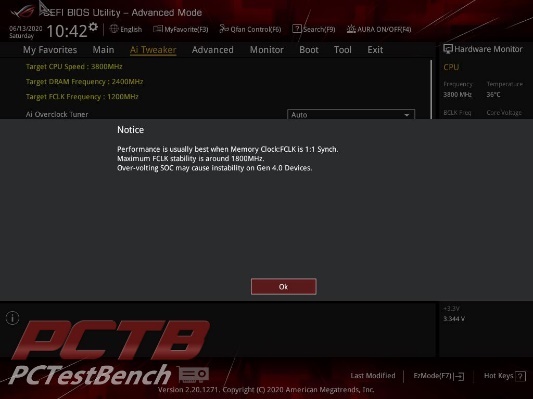 Ai Tweaker is the section you want to hit if you want to do some overclocking. You'll want to at least set your ram to its XMP overclocked speeds by turning on D.O.C.P. at least if you didn't on the EZMode page. You'll get a notice that keeping ram speed in lockstep with the fabric speed will result in the best performance.
There are tons and tons more settings on further down including several specific sub-menus.
The Advanced tab has another veritable mountain of settings.
It actually has another entire section dedicated to overclocking.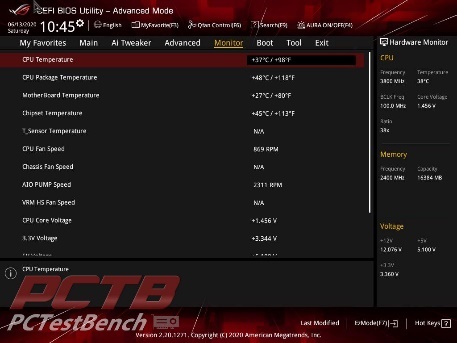 The Monitor tab gives you live readings of all voltage rails, fan and pump speeds, even temperature if you have compatible hardware connected. You can also access Q-fan from the bottom of this page as well.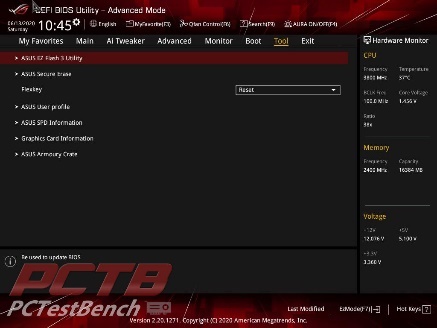 The Tools section is our first stop to access ASUS's EZ Flash 3 utility to load the very latest BIOS.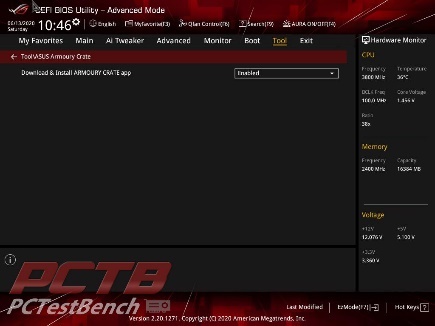 Armoury Crate is an interesting tool that will install LAN drivers as soon as you hit windows and then ask to install a new piece of software to get everything up and running for you. We manually control divers and software, so we disable this for testing. If you like a very lean install with no extra software, you might want to as well or it will pester you every time you boot into windows. Otherwise, it's pretty handy to get everything you need to be installed and updated in a few clicks.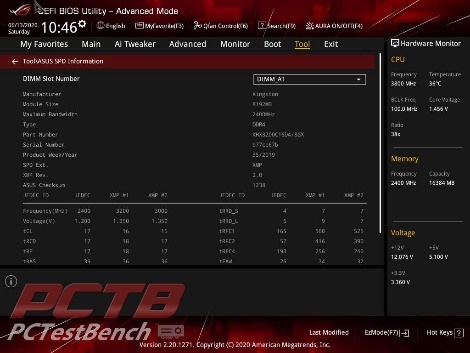 The SPD tool is nice for looking a little deeper at memory and timing settings.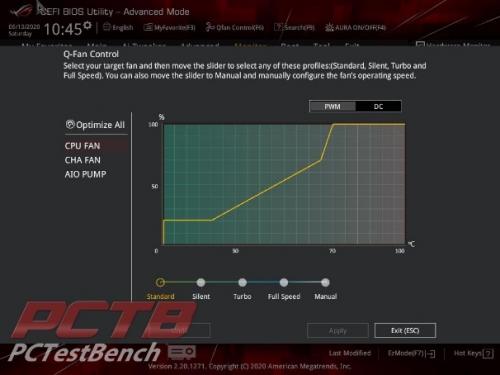 Q-fan can be accessed from the monitor tab, or directly at any time by pressing F6. Unless you have very specific needs, pressing Optimize All and giving it a few moments to tune all of your fans is really all you need to do here.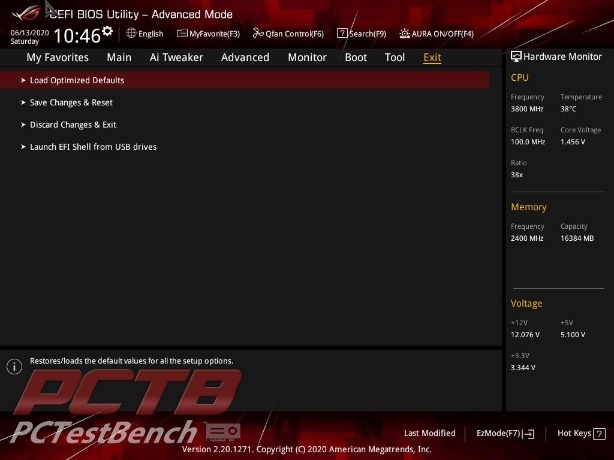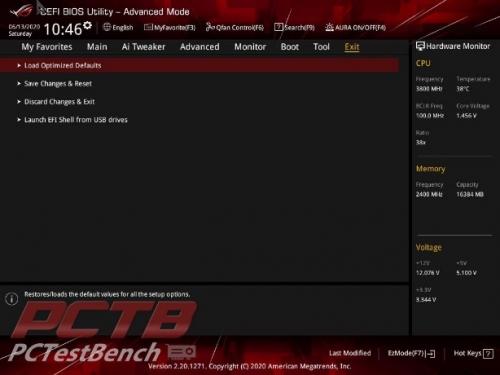 While it may seem trivial, there are a few useful options from the Exit page. Restoring Optimized Defaults is handy, as it forcing loading EFI enabled USB drives, like your windows install media.