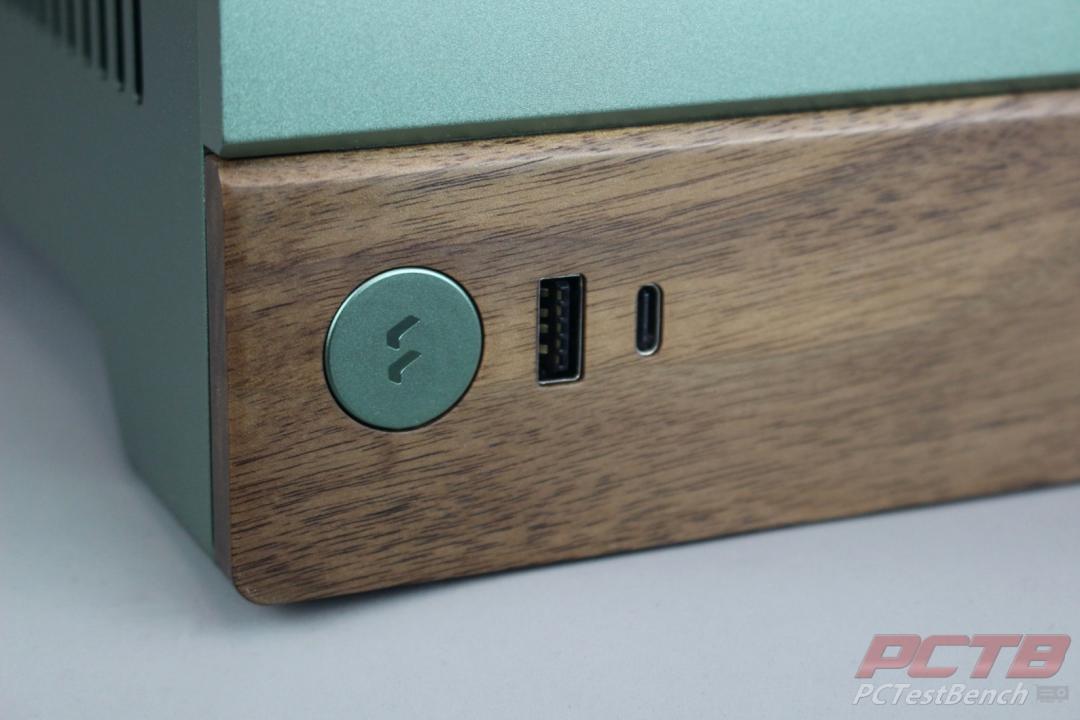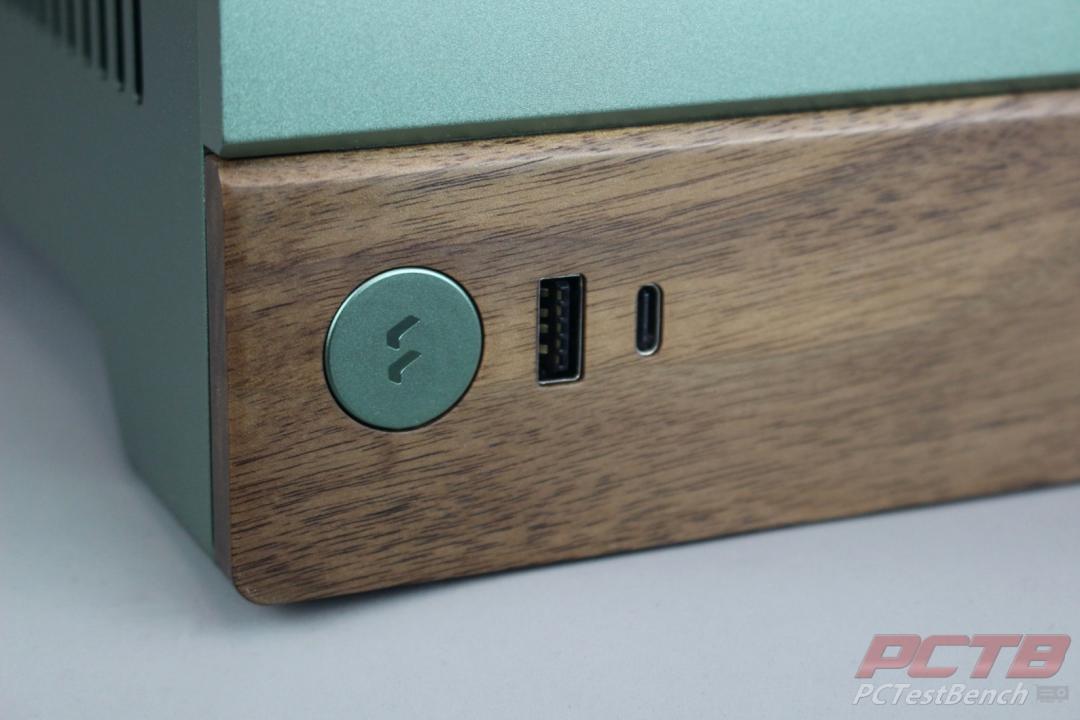 Fractal Design is no stranger to the SFF or Small Form Factor world of computer cases. We think many would argue the 'gold standard' for cramming a ton of horsepower in a small space belonged to the Node 202 for quite a few years. The world has changed a little since 2015 though. ITX-based builds are becoming more popular by the day. There are a few pleasant side effects of tiny builds going mainstream though. What started as a rather utilitarian way of stuffing very specific hardware into a purpose-built box has given way to elegance, class, and flexibility in hardware choice.
Enter the Fractal Design Terra: Compact Mini-ITX small form factor design with stylish modern aesthetics and miniscule 10.4L footprint. While this is a scant 0.2L larger than the old Node 202, that tiny increase in volume has a much more compact footprint, while gaining unprecedented flexibility and hardware compatibility. The sleek exterior, in Graphite, Silver, or a unique Jade green, is married to a walnut-trimmed front facia making the Terra a statement in a modern living space.
The internal sandwich-style layout offers an adjustable central spine to allow you to tailor the Terra to your individual hardware. It's no secret GPUs have gotten thick! Terra can handle GPUs up to 72mm thick in max GPU configuration, meaning over 3.5 slots thick! If your GPU isn't quite that crazy, you can shift towards the max CPU configuration allowing CPU coolers up to 77mm tall. There are 7 pre-marked positions to adjust to but you can fine-tune to any position in between for the perfect layout.
Terra supports SFX power supplies or even SFX-L If you need the latest high-output PSU to handle your hardware. If you can't quite get all of your storage space into an M.2 drive, you can install two 2.5" drives inside the case as well. The simplistic front of Terra is the only side that isn't heavily ventilated. Options for an additional 120mm fan or even a 120mm radiator or AiO cooler are supported as well. Fractal also tossed in a perfectly sized PCIe 4.0 x16 riser as well for maximum performance. If you love SFF builds as much as we do, you're probably just as excited as we are so let's dive in!
We would like to thank Fractal for sending the Terra over for us to check out, and in our new favorite color: Jade green!
Fractal's take on the ERA:
Terra introduces a new take on the compartmentalized case design often referenced as "sandwich", by combining Scandinavian design elements and a highly flexible interior layout to form a uniquely versatile and stylish small form factor case. Despite its modest 10.4L footprint, Terra can easily accommodate a full-size current-gen GPU or SFX-L PSU by way of a sliding wall design that adapts to users' specific motherboard and GPU needs. An anodized aluminum chassis up to 8mm thick with walnut trimmed front facia adds an air of luxury with a choice of three colors making Terra an apt complement to a modern living space.