System Build
Internals will be as follows:
Asus ROG Strix Z690-I Gaming
Intel Core i5-12600K
Noctua NH-L9i-17xx chromax.Black
64GB of G.Skill Trident Z5 6000MHz
Nvidia RTX 2080Ti
Samsung 960 Pro 2TB
LianLi SP750 SFX Power Supply
With most compact builds, you'll not want to really go ham on mounting everything until you check clearances, cable lengths, and similar. Fractal's Terra makes this a moot point. Install your components, and then adjust until it fits how you like.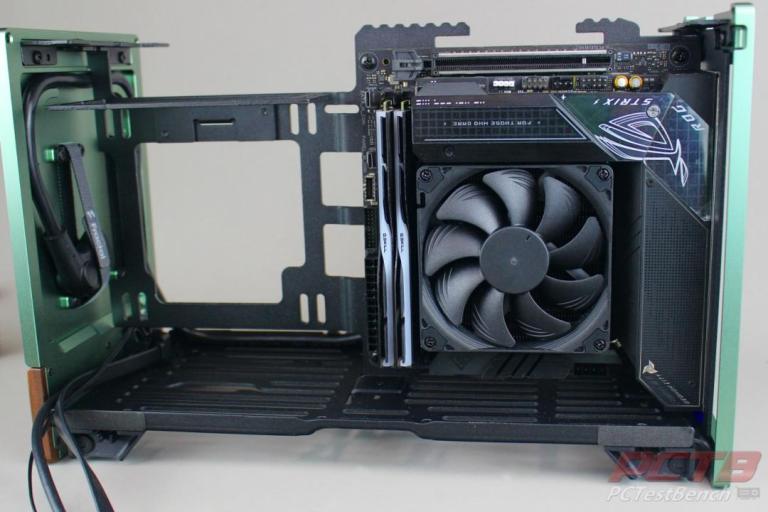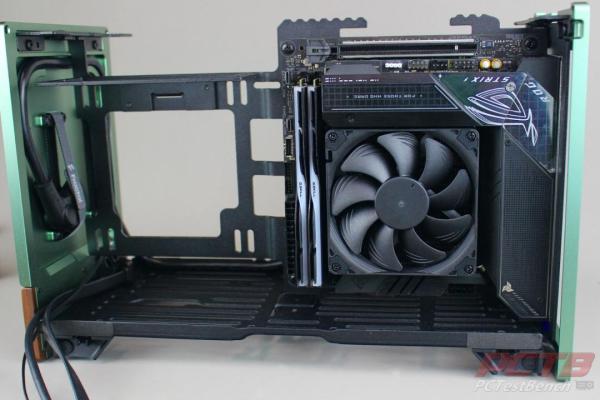 Like most compact builds, we recommend you install everything you can on the motherboard before installing it. This means CPU, CPU cooler, Ram, and even M.2 Storage. Installing the motherboard led us to our first complaint with Terra, the screws are not magnetic. Getting those bottom motherboard screws in without dropping them can be a challenge.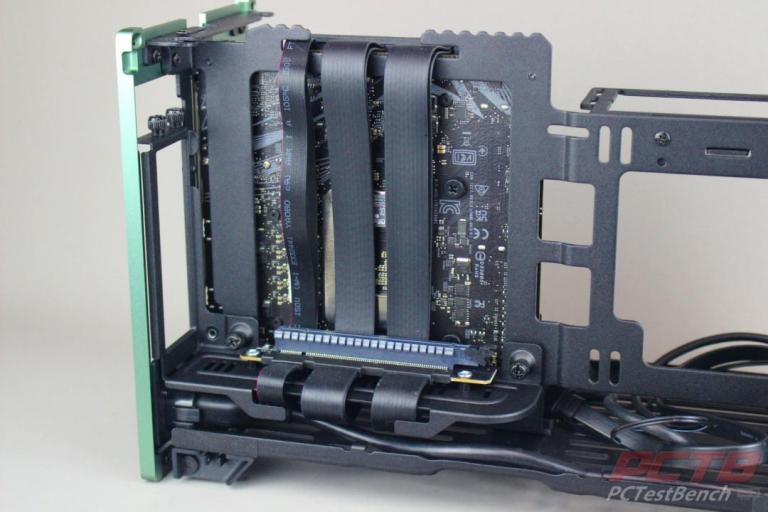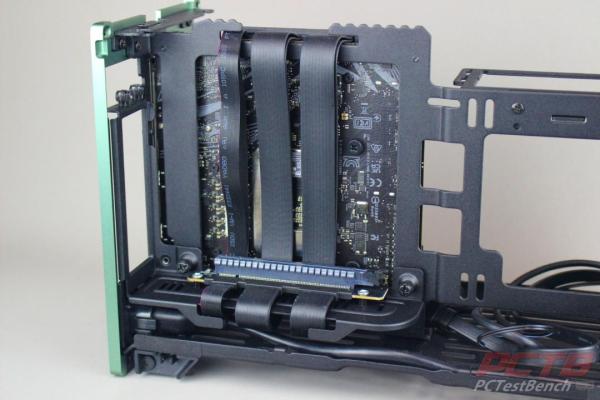 Don't forget to plug in the PCIe riser to your motherboard after it's installed. Thankfully, it can completely be removed if you need access to the back of your board for installation of your cooler or even rear-mounted M.2 drives.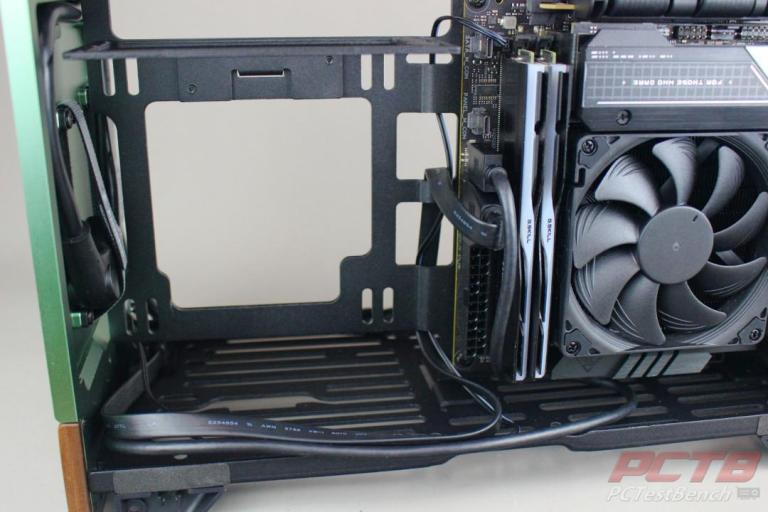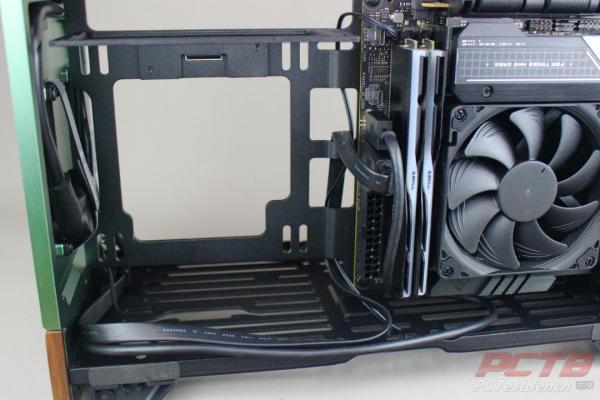 Next is the trio of front panel cables. All 3 of them are long. Like, too long.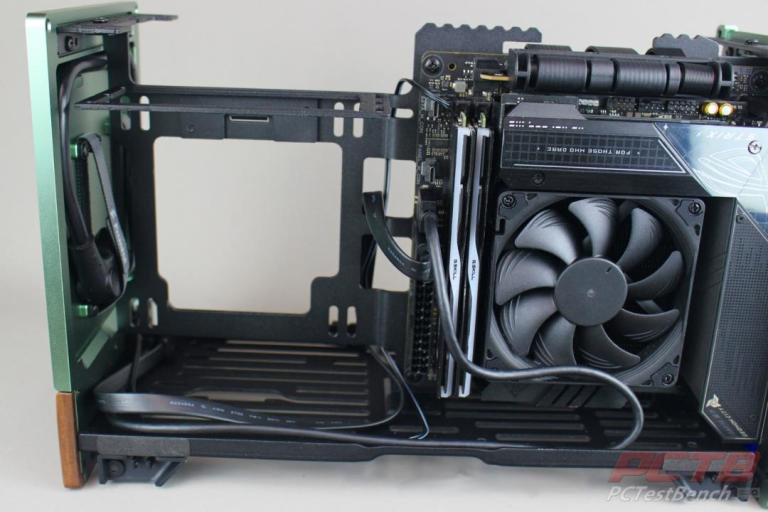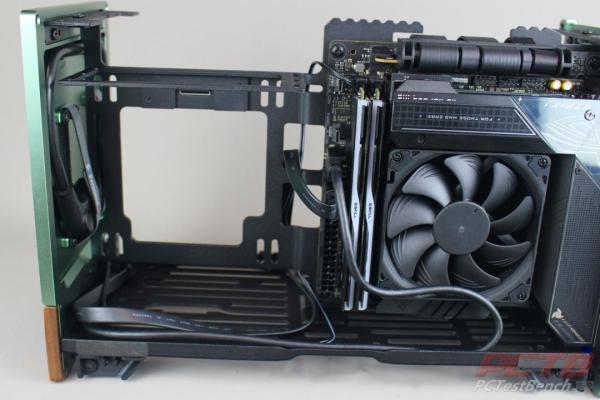 Fractal could easily chop 6 inches or 15cm off and still leave enough for cable management.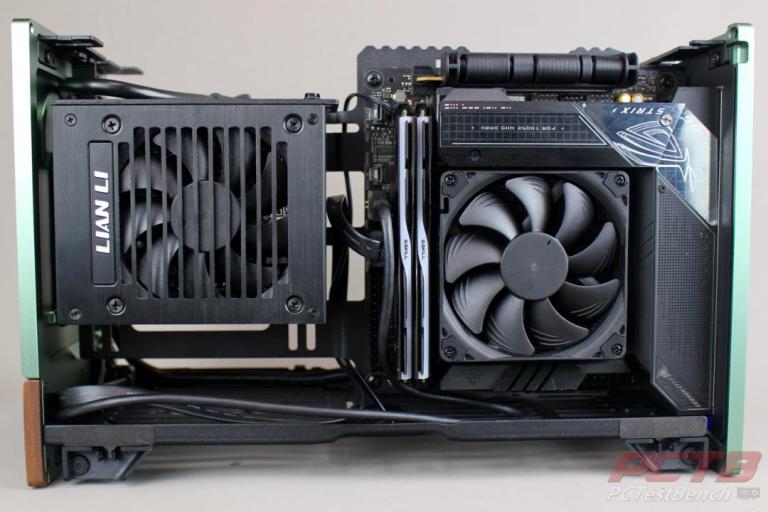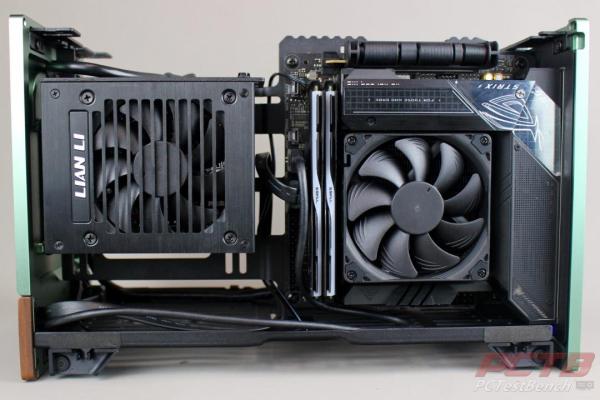 While Terra supports SFX-L power supplies, we're using an SFX model to give us a bit more room to access the modular cable connections.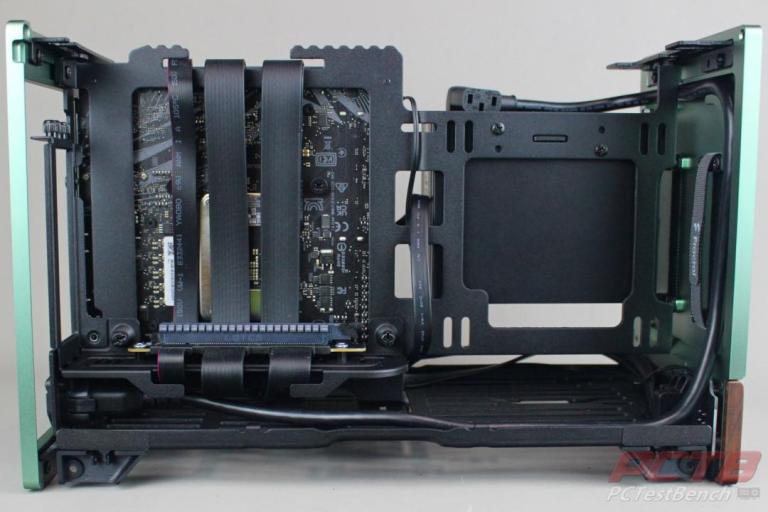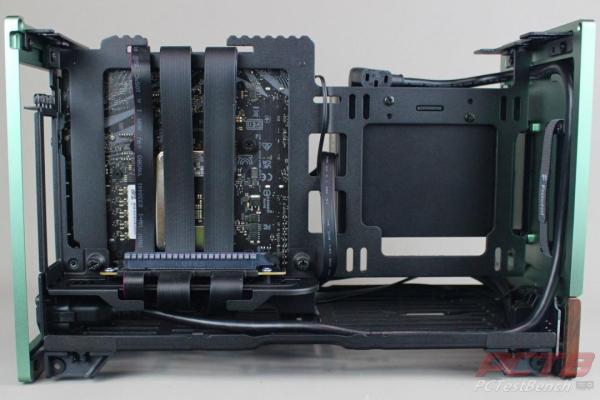 We had to pop the power cable out of its groves in the front panel to adjust the length to plug the PSU in.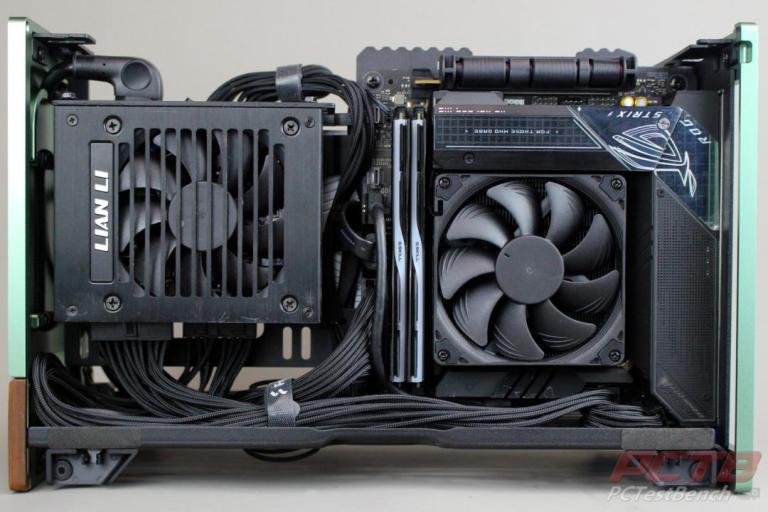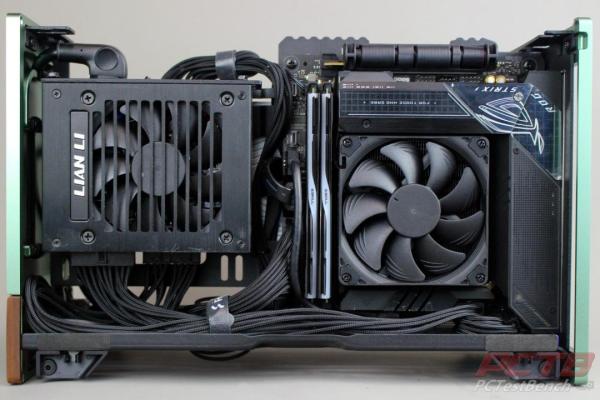 In our build, we only need 3 cables, the 24-pin motherboard and 8-pin CPU, as well as a single GPU cable so cable management is pretty easy.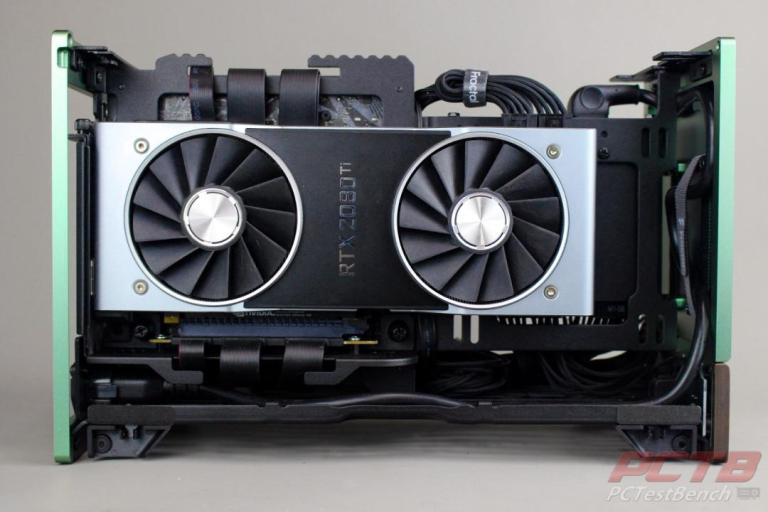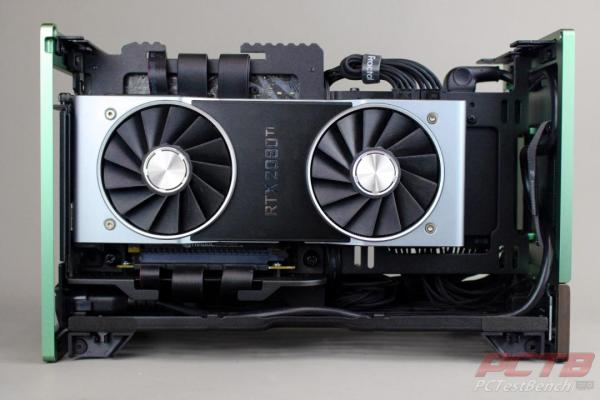 Our GPU slots right in. While it's of modest size compared to more recent Nvidia cards, it's still a fairly large GPU for the SFF world and it looks quite tiny in the Terra.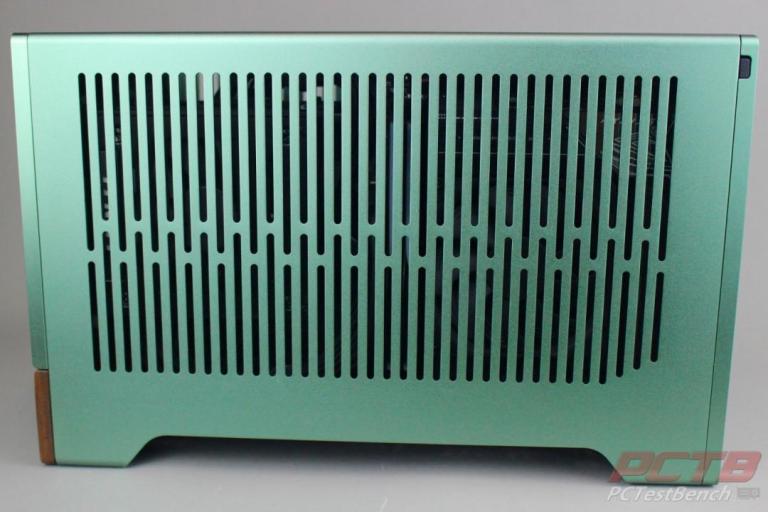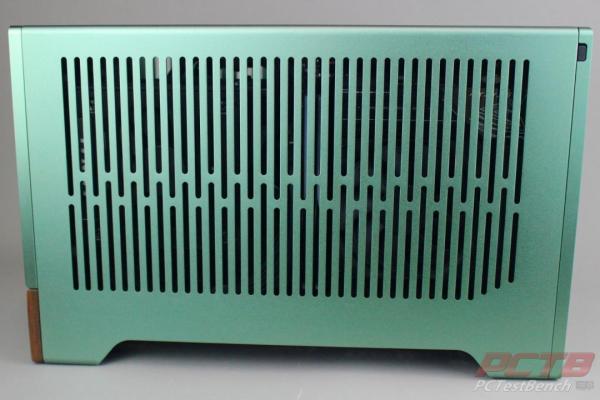 From there, it's just a matter of popping the side panels and top back on to complete the build.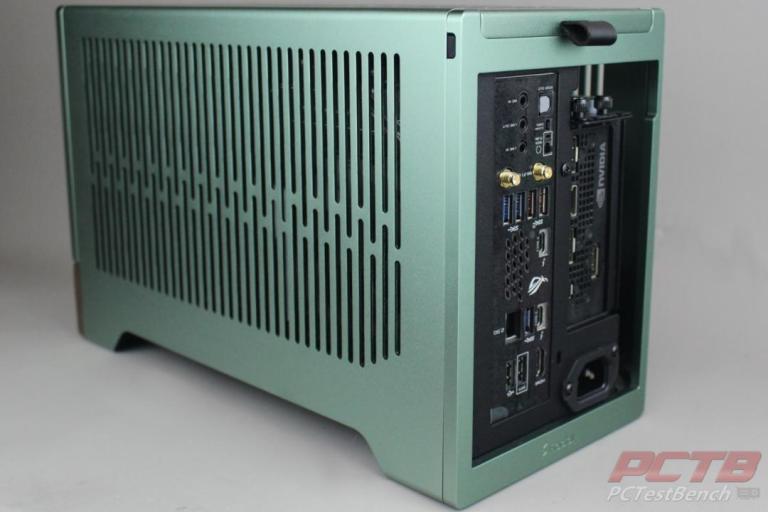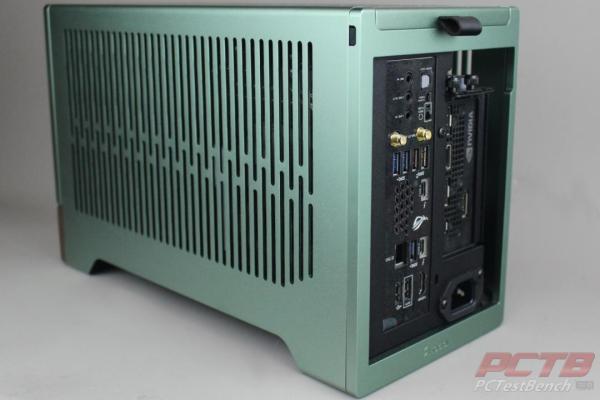 Our board and GPU both feature black Rear I/O so they blend right in.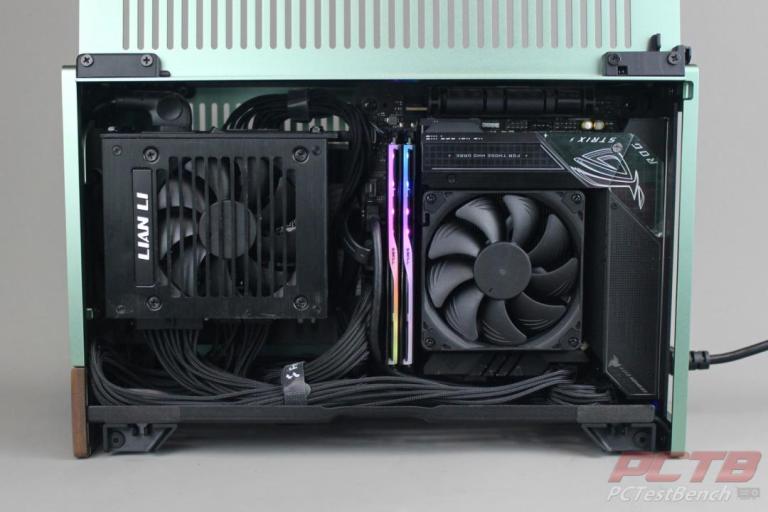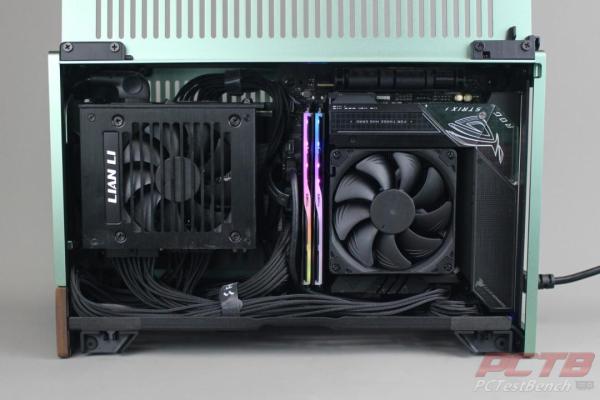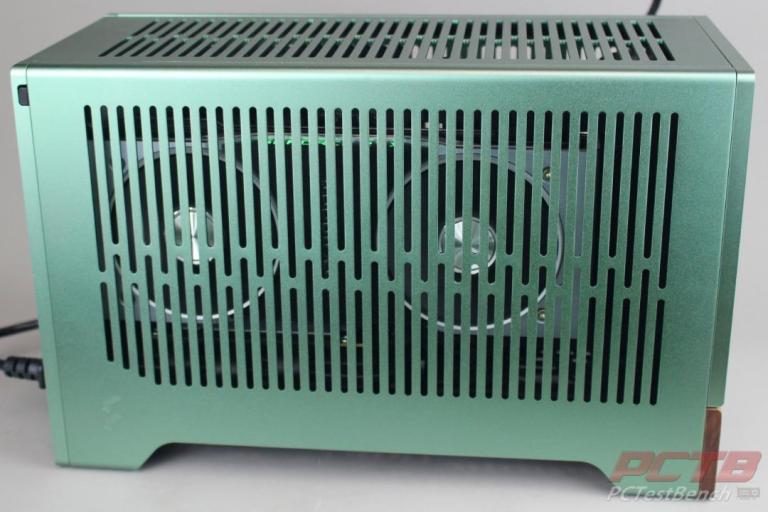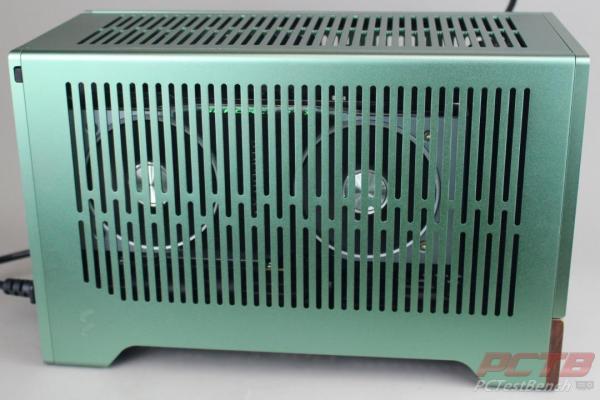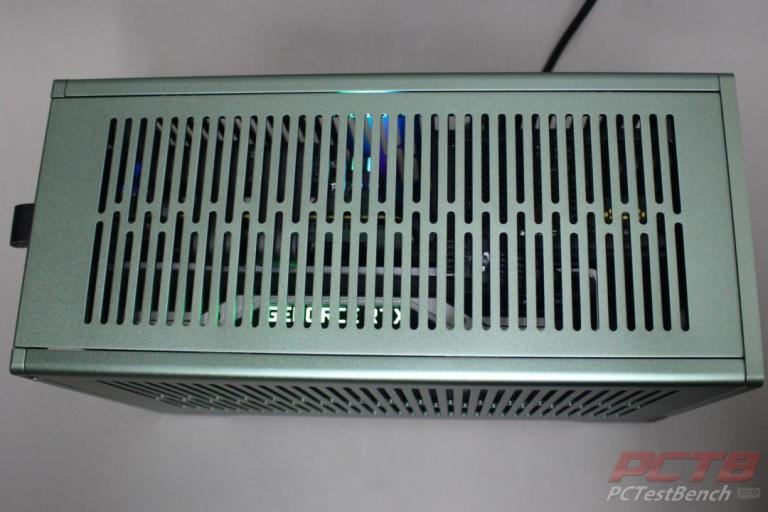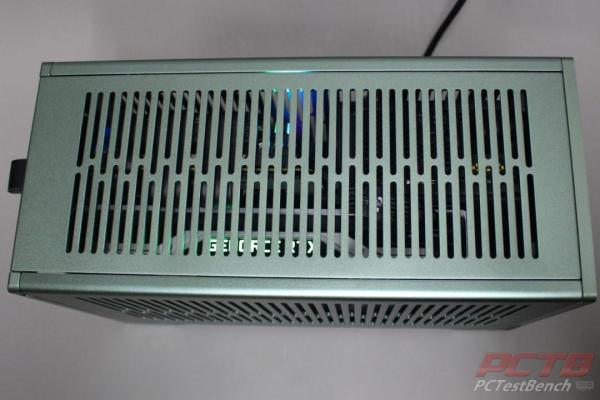 While Terra doesn't have any lighting of its own, your components will be visible inside. If you're looking to keep the modernist understated look, you may want to install that RGB software and turn it all off, or at least set it to a static color. It's subjective, but, the default 'RGB Puke' clashes with the Sage green. It might look better on one of the other colors though.