We at PCTestBench are here to help you on your quest for the best PC Test Bench to use. Until we can get our own manufactured we would like you to take a look at the following suggestions. Some of the test benches shown are some that we have used, are using or would like to get one for review.
InWIn Alice
First, on the list, something rather new to the market from InWin called Alice. We are not sure where the name came from, but we think that it is supposed to be unique like the case is. Made of ABS plastic the test bench is really light yet very sturdy. With Alice being made of ABS and easy to cut I can see people changing the case to fit all kinds of special needs. At only $55 USD on Amazon, it really hard to pass it up.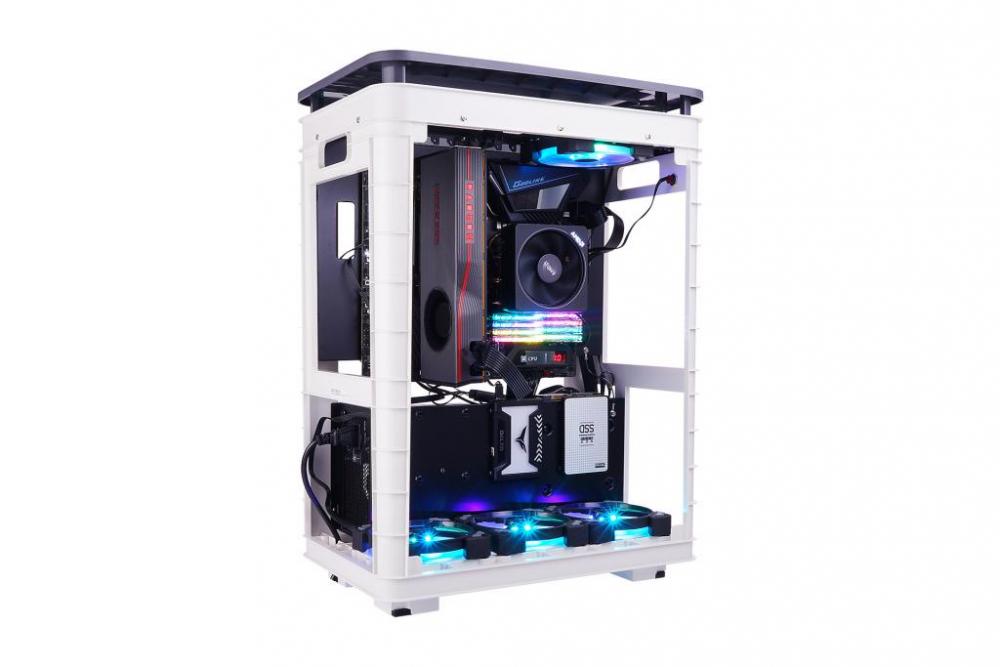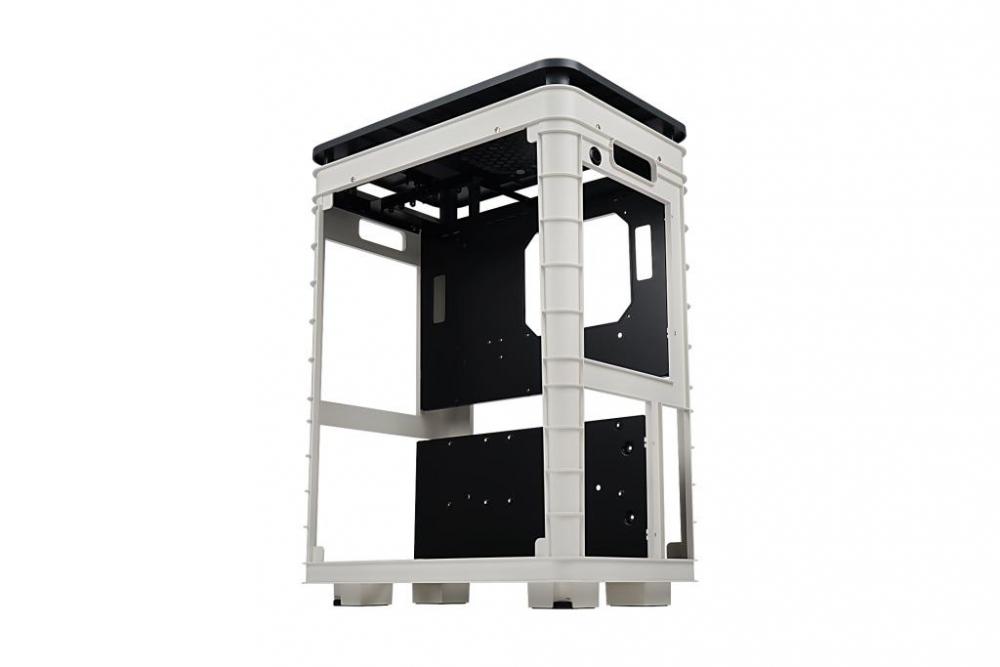 ---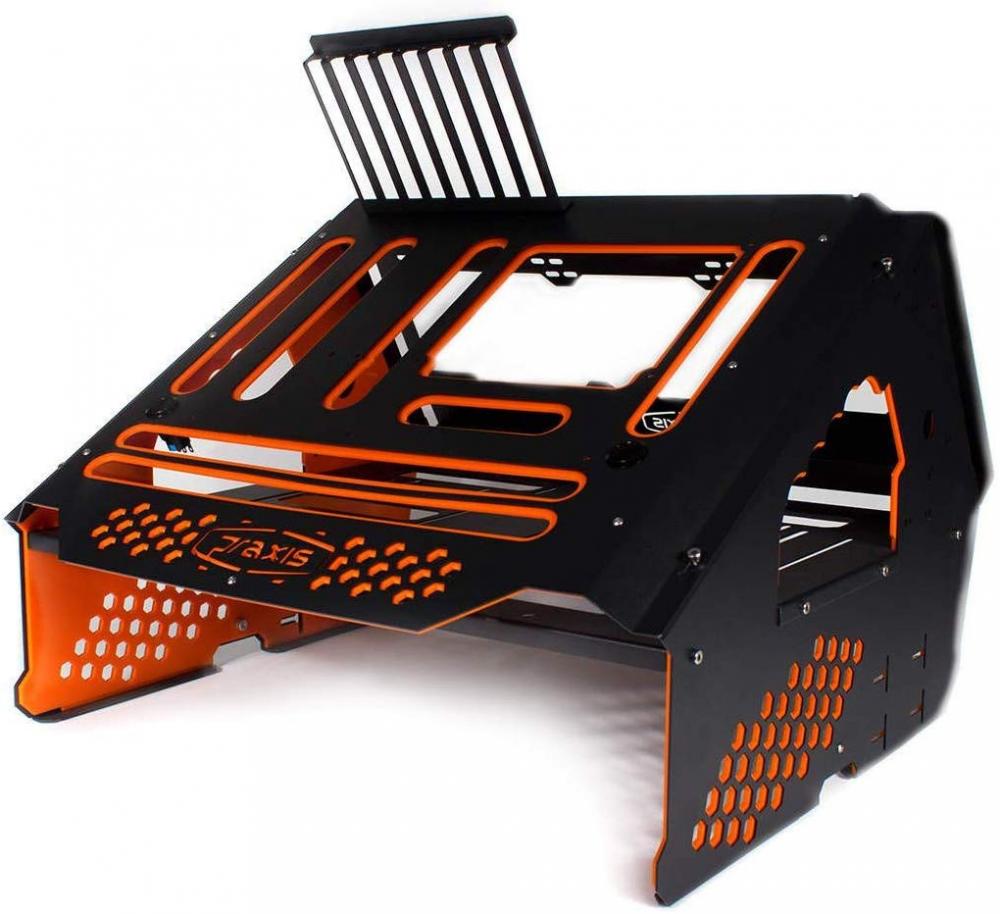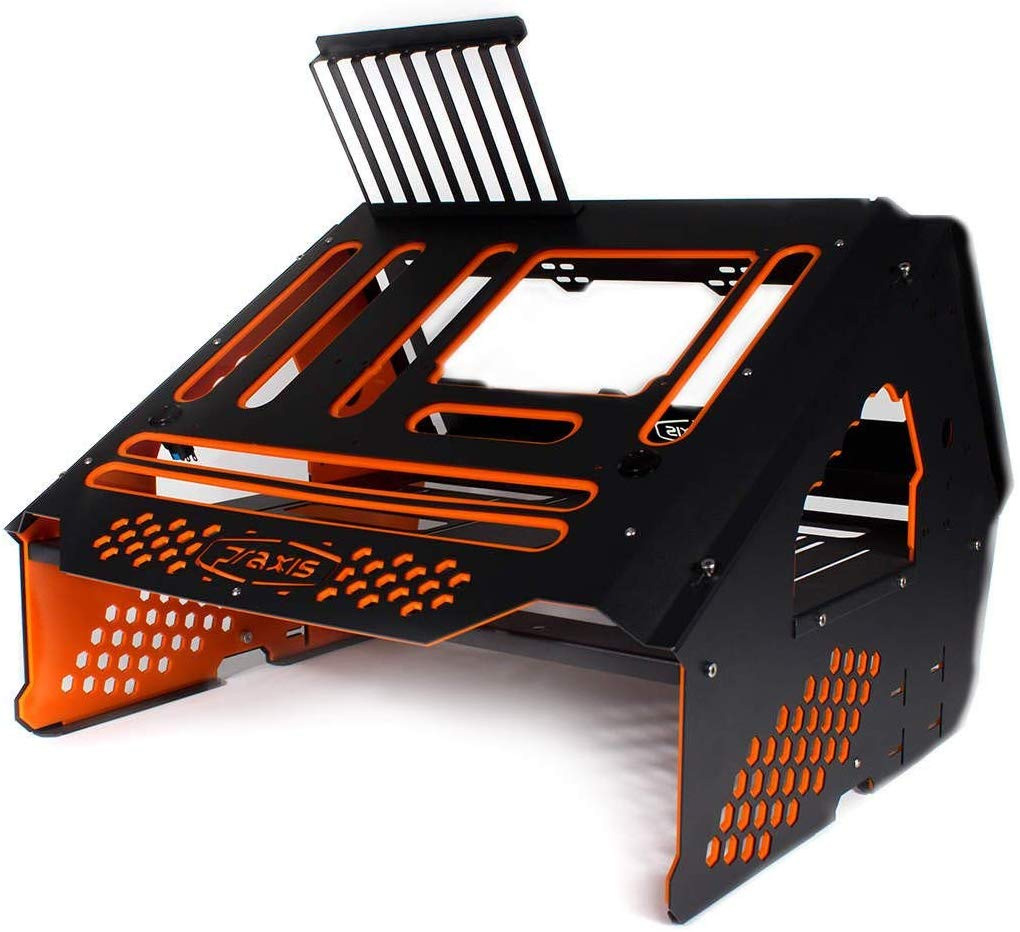 Page 1 of 8
Praxis WetBench
Most PC people have probably seen this test bench in Jayz 2 Cents videos. With over 12 different colors available, and years for refinement, I would say that is this one of the highest-rated test benches. Some may say that the price might be high (around $189-199), but you are paying for a premium bench and worth every penny.
SPECIFICATIONS
Dimensions
Length (Foot to Foot) | 461.8mm
Width (Front to Back | 483mm
Height (w/ GPU Bracket) | 440mm
Height (w/out GPU Bracket) | 330mm
Compatibility
Motherboards: mITX / mATX / ATX / eATX
Optical Drive: 2x 5.25″ drives (can support dual 5.25 bay reservoirs)
Storage Drives: 4x HDD/SSD (up to 3.5″ supported)
PSU: ATX PSU (up to 300mm supported)
Switches: 2x 22mm
Radiators:120mm through 360mm / 140mm through 280mm (thicker rads mount outside)
Materials
Frame: Powder Coated Steel
Accent: Acrylic
PARTS INCLUDED
Test Bench
Accent Kit
Assembly Hardware
2x Momentary Vandal Switch – 22mm -Black
4 x 2-Pin Switch Cables
Installation Guide
---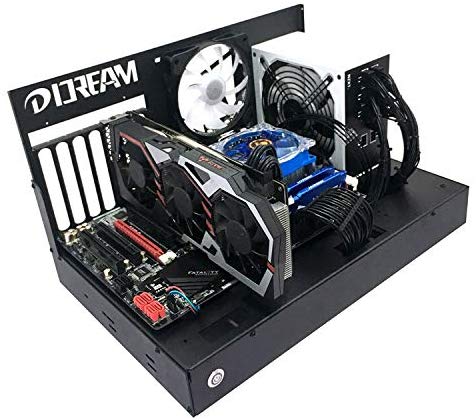 Page 2 of 8
PC Test Bench Open Type Metal 
Made of 1.5MM High Quality Steel Plate; wear-resistant, scratch-resistant, dirty, easy to clean

Include with Metal Switch,Pre-USB,Audio and Full set of hardware screws

This is a handmade DIY product

Open-air design to cool down the temperature of your computer and make it work faster.

Suitable for ATX motherboard
---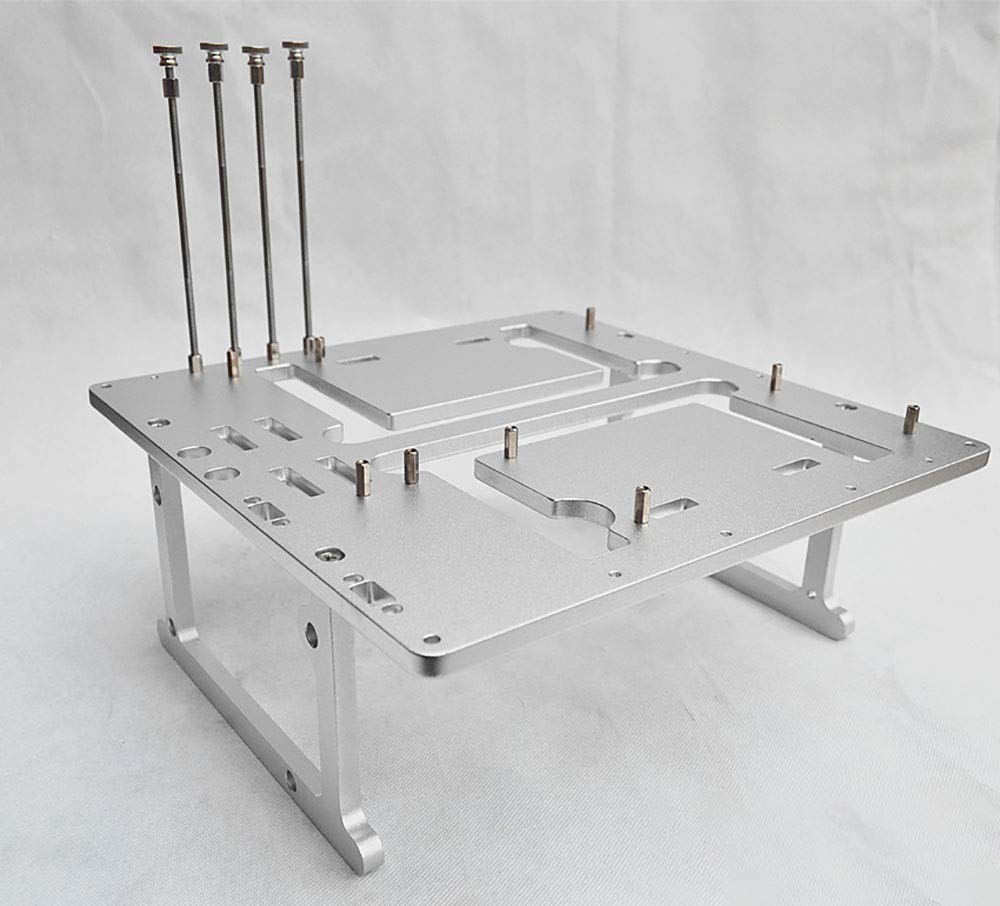 Page 3 of 8

Aluminum MATX Computer Open Air Case  
| | |
| --- | --- |
| Package Dimensions | 13.9 x 12.8 x 2.2 inches |
| Item Weight | 4.79 pounds |
| Manufacturer | E & M ELECTRIC & MAGIC |
---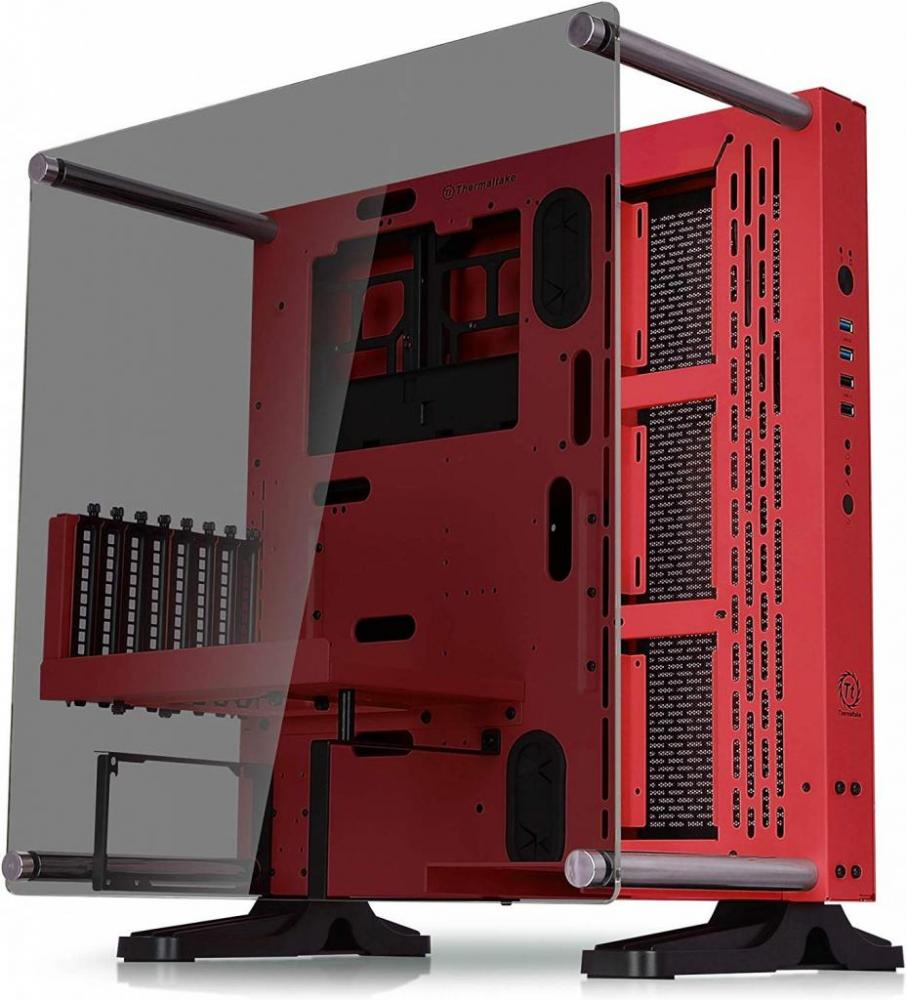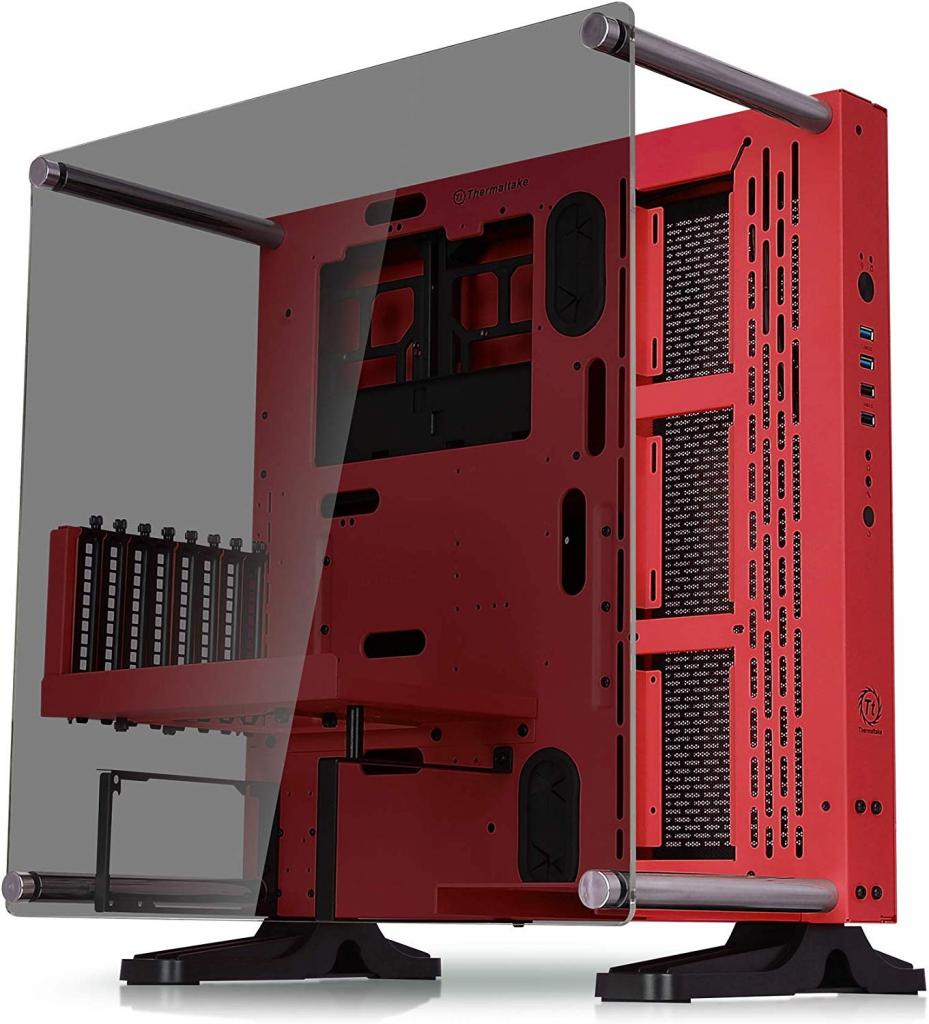 Page 4 of 8
Thermaltake Core P3 ATX Tempered Glass Gaming Computer Case Chassis, Open Frame
Panoramic Open Frame Design: Take advantage of full panoramic viewing to give an unrivaled chassis presentation Go Vertical: Includes GPU Float bracket allows vertical mounting options for 2.5 slot GPU solutions; (TT Gaming Riser Cable INCLUDED) Tempered Strength: 5 millimeter Thick Tempered Glass window protects and reduces noise for everyday use 3-way Placement Layouts: Designed for Wall, Horizontal or Vertical layouts for desktop locations Easy Access: Supports 2x USB 3.0, 2x USB 3.0 ports with HD Audio ports
You can also get the small version, the P1, or the other versions such as the P5, P7, P8, and P90. All are available from the link below
---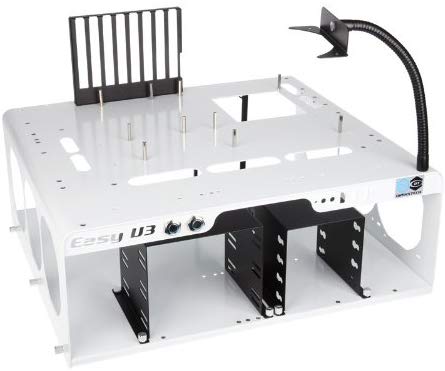 Page 5 of 8
DimasTech Bench/Test Table Easy V3.0
Latest Version of the most popular DimasTech® Bench/Test Table, Easy V3.0, dedicated to Modding or Overclocking enthusiast with the option to install one or more of a liquid cooling kit. This very popular and easy to use testbench comes in many different sizes and colors.
---
DIY Computer Motherboard Case Rack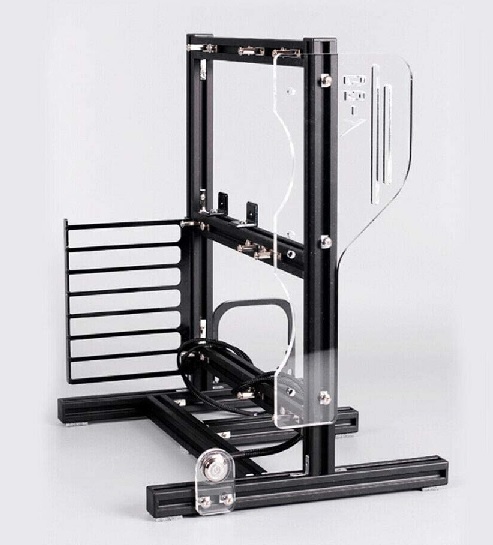 A light and compact bare frame of building blocks, easy to disassemble, and can be superimposed. Support independent graphics card, which requires optional graphics card accessories. 20×20 aluminum profile with stable vertical structure. Open chassis design, good heat dissipation. Support ATX ordinary power supply. Simple aluminum profile construction, for you to fully experience DIY fun. This one is small and can be customized to your needs.

---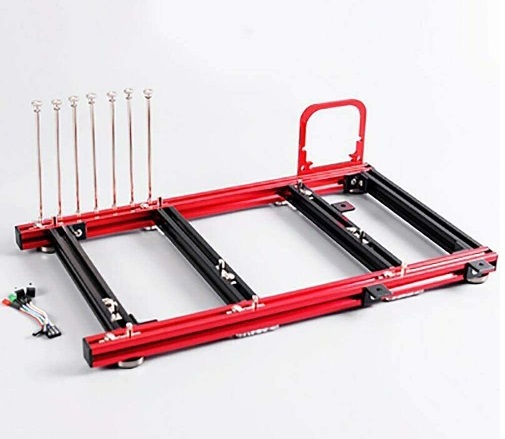 Page 6 of 8
Mini ITX MATX ATX PC Test Bench Open Air Frame
Overclock Case Computer Mount Aluminum Chassis for HTPC Graphics Card
Size:422mm X 285mm X 155mm

Applicable mainboard:mini ITX MATX ATX

Material:Aluminum square column

Package including:1 x assembly parts of computer case; 1 x screw box;1*manual(or we will send you by email)
Small, simple to use, and very affordable if you are just looking to test a few pc hardware pieces. This pc test bench comes in many different colors
---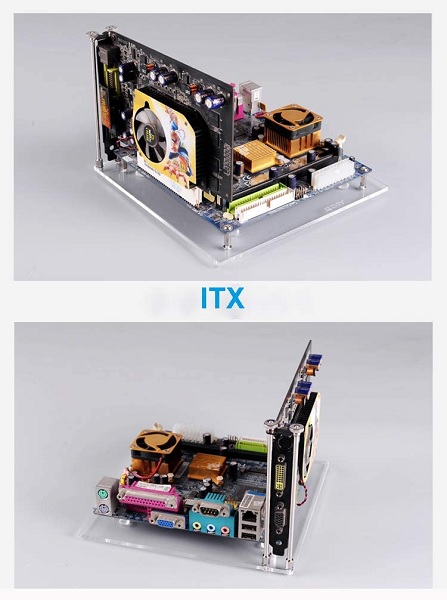 Page 7 of 8
PC Open Frame Test Bench ITX ATX Mini ITX MATX EATX
Motherboard Transparent Acrylic Overlock Computer Case DIY Mod Base Stand
Open style delivers better performance on cooling, compatibility, and maintenance.
ITX,Size:about 200x200MM(7.87×7.87 inch)
This case has enough space for any big sized parts needed for the high-performance PC
Convenient for testing, overclocking, or gaming; Support longer graphic card
Heat Circulation below the motherboard
Easy mounting for hard drives and optical drives on the stand
This one is as basic as you can get, but it might just be what you are looking for.
---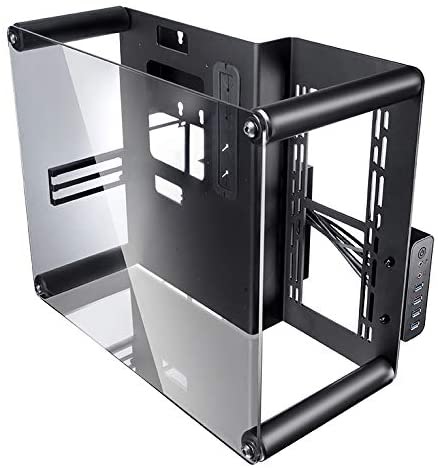 Page 8 of 8
PAEAN M by RAIJINTEK
High-quality Tour

High-quality processing

Premium
Open frame Micro ATX Chassis, the main structure is including a middle plate, made of 3.0mm Aluminum with black sandblasting, 4pcs Aluminum cylinder with Rubber tube, and 4.0mm tempered glass at the front as well. PAEAN M provides surprising not only several functions, able to install Micro-ATX and Mini-ITX M/B, supporting 240/280mm radiator, 4pcs HDDs, 5PCI slots, and 2* USB3.0, but it is also with many features, tool-free for easy installation, max VGA length up to 430mm, max PSU length up to 200mm. PAEAN M satisfies not only your request of design and elegance but also gives you the freedom and the joy of installing a device in a great case.