Overclocking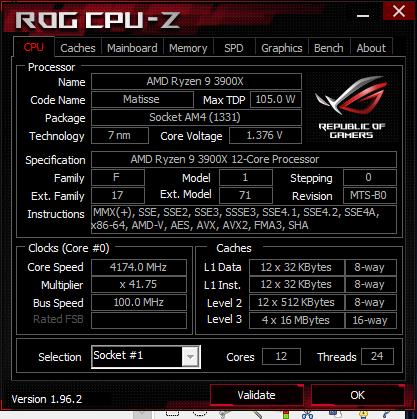 While AMD does a great job with its algorithms getting the most out of every chip, we like to see if there is any more left on the table.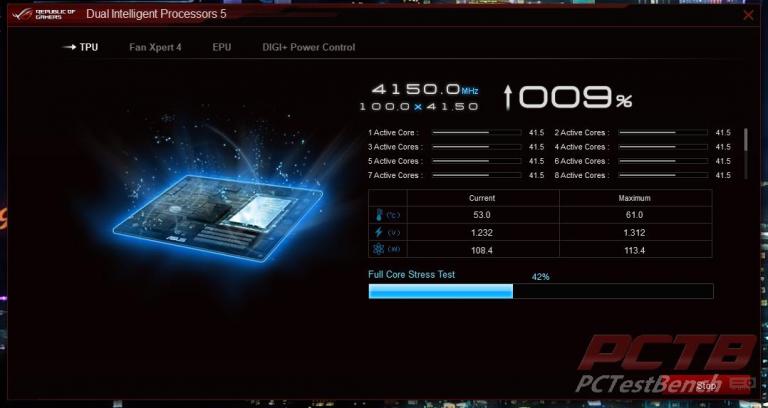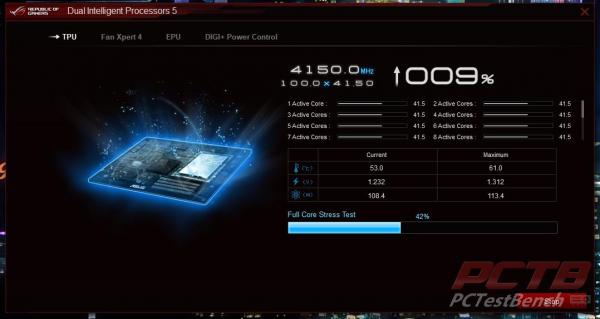 One of the first things we always do is to test any automatic overclocking tools. ASUS has done well with these for several generations now. After a reboot, the Ai Suite will start stepping the clock up a little bit at a time and then running a stress test.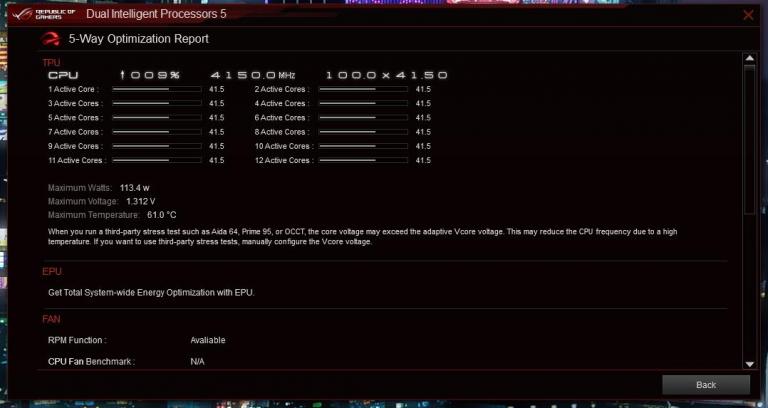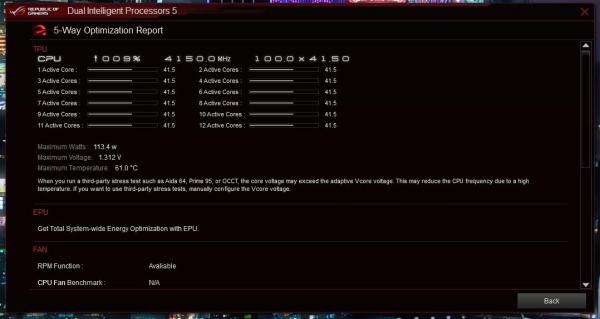 After a few reboots, we end up with a 9% boost in all-core clock speeds, up to 4.15GHz.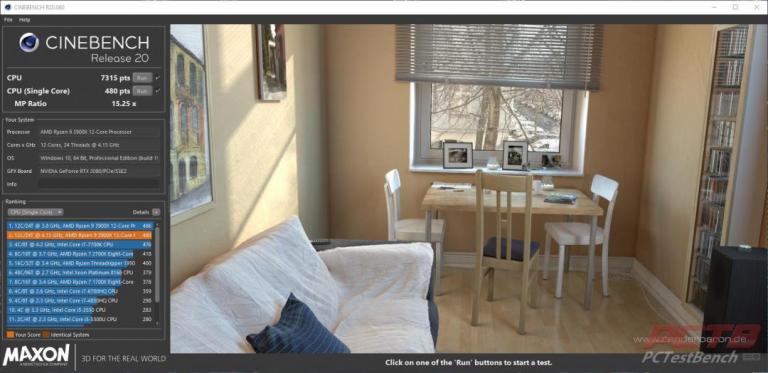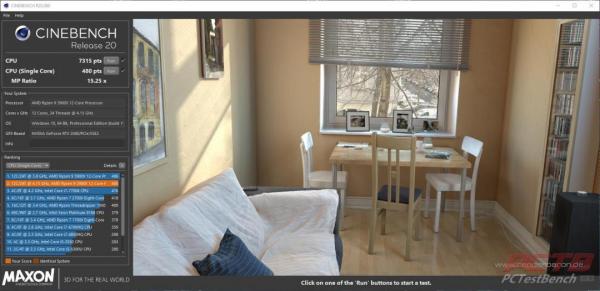 This gives us a significant boost in multi-core testing, from 6603 points to 7315 points. Single-core testing pretty much stays the same.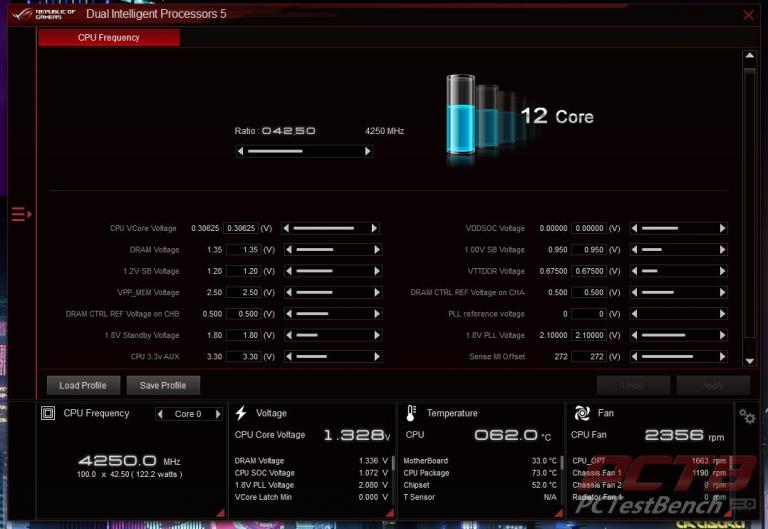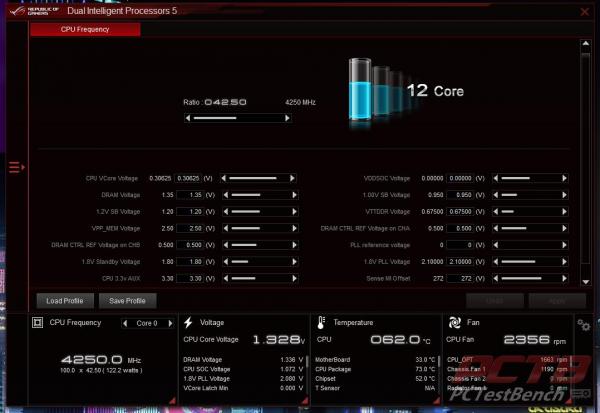 We can do a little manual overclocking right from the desktop as well. We ultimately ended up with 4.25GHz all core which is pretty good for our CPU sample.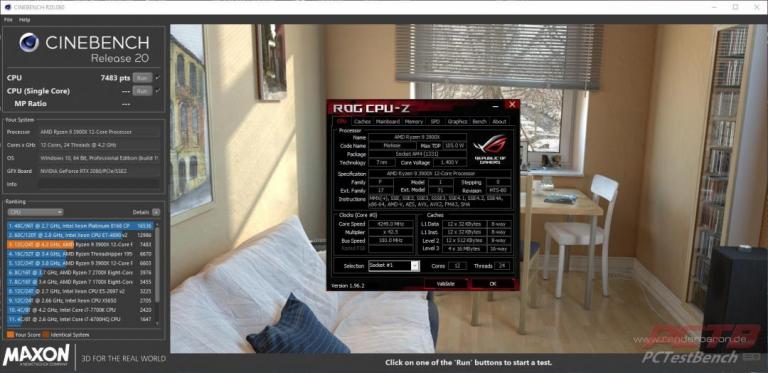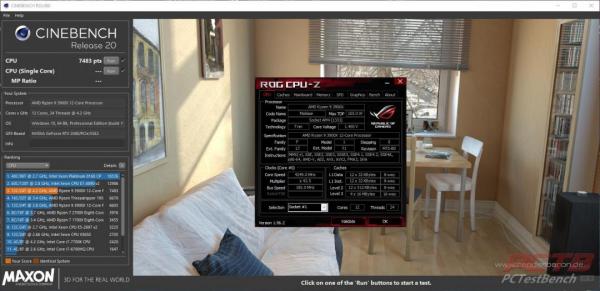 This gives us another decent jump in the score, up more than 13% from our stock run.