System Configuration & BIOS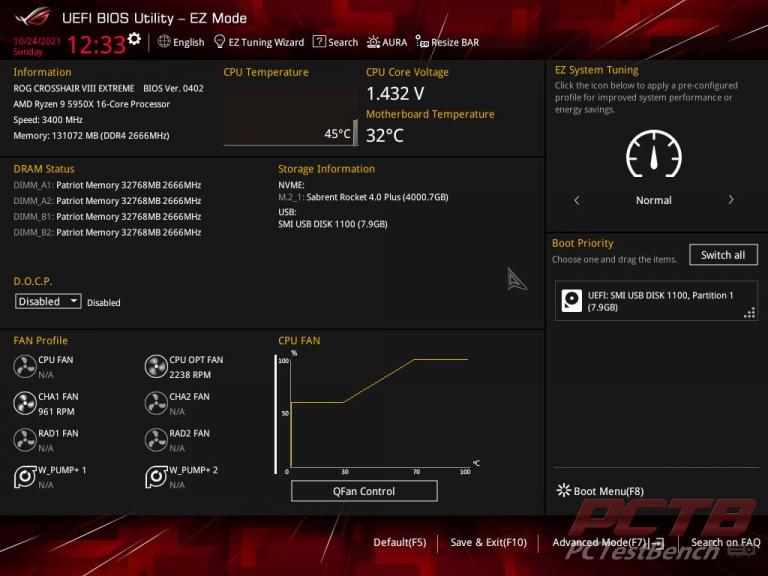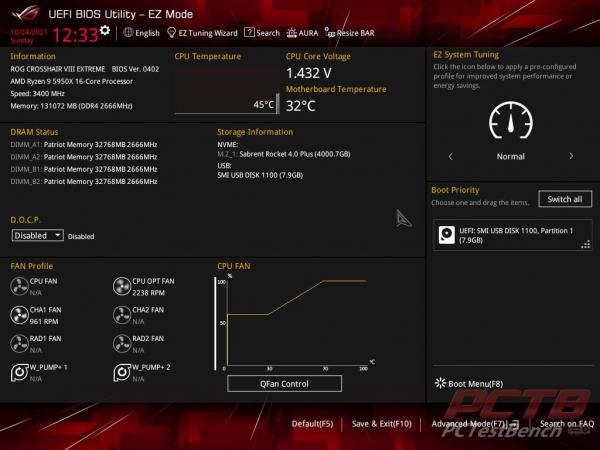 If you don't need an overload of options, the EZ Mode screen lets you do quick things like set system tuning, enable XMP/D.O.C.P., adjust fans, and select boot device all from one screen and go on with life.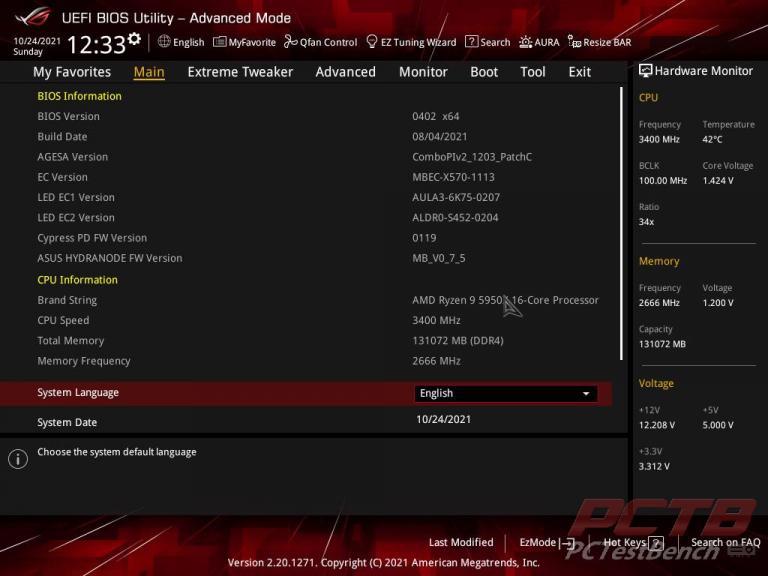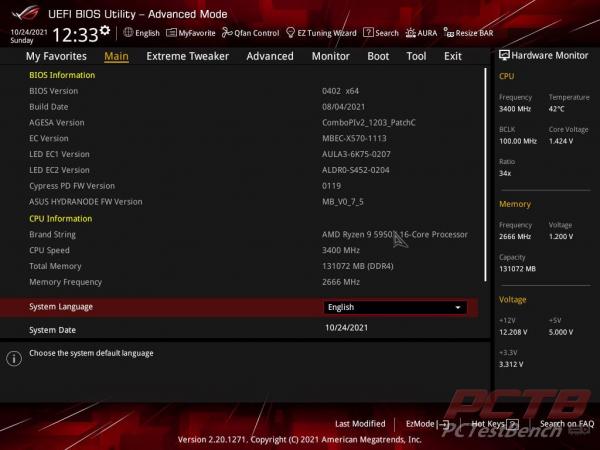 If you do need to dig a little deeper, flip over to Advanced Mode. The main screen gives a quick overview of your system.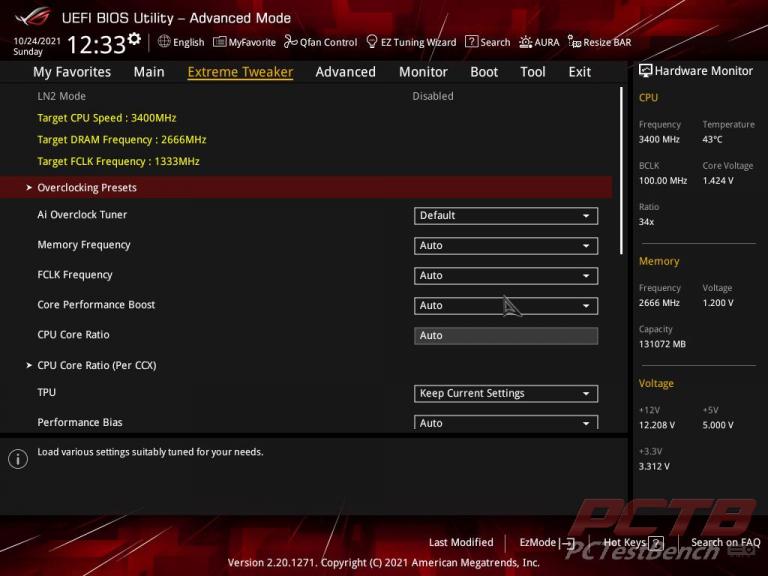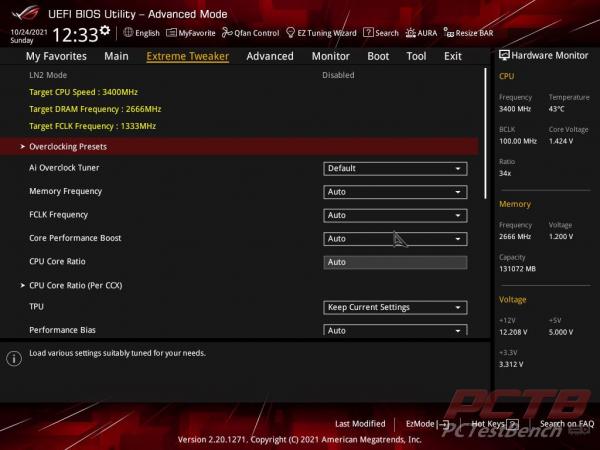 The Extreme Tweaker tab contains a lot of main performance tuning parameters.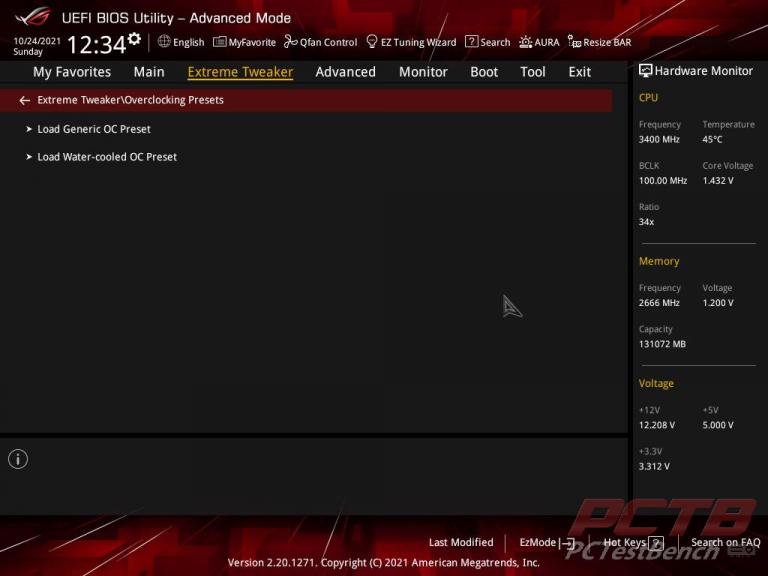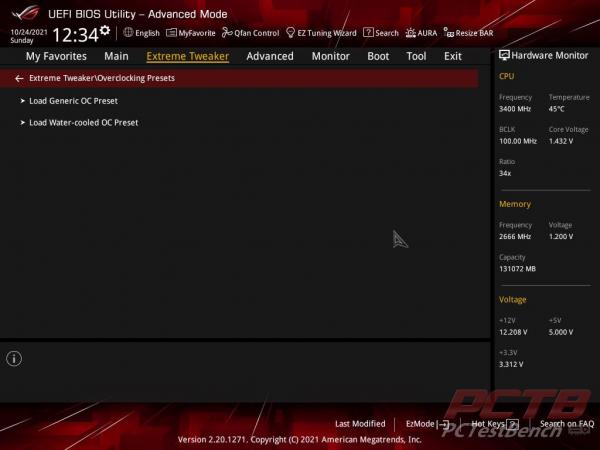 Asus makes it easy with a couple of pre-compiled presets for both air cooling and water-cooled builds.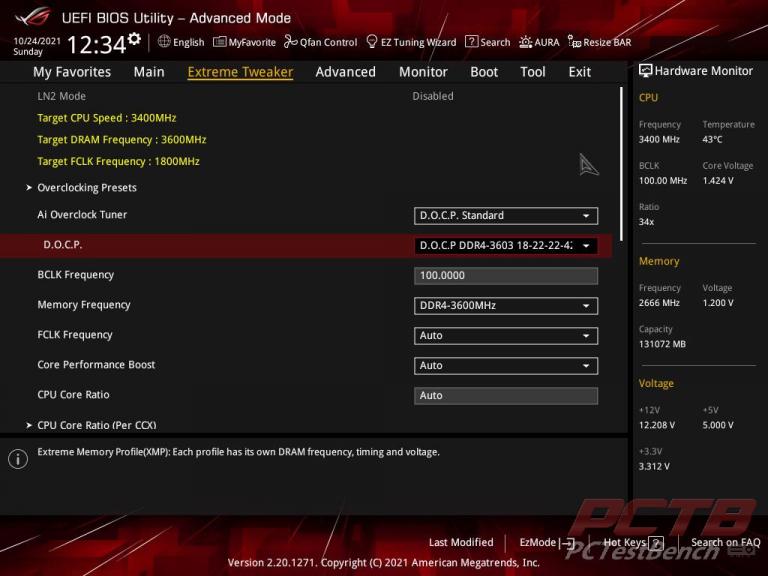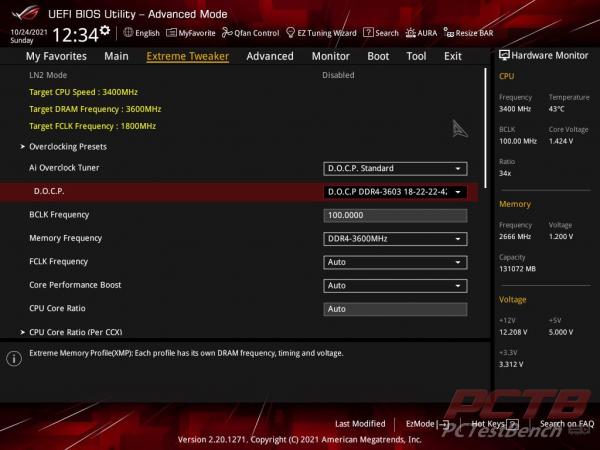 One thing we want to do while here is enable D.O.C.P. to load the XMP profile.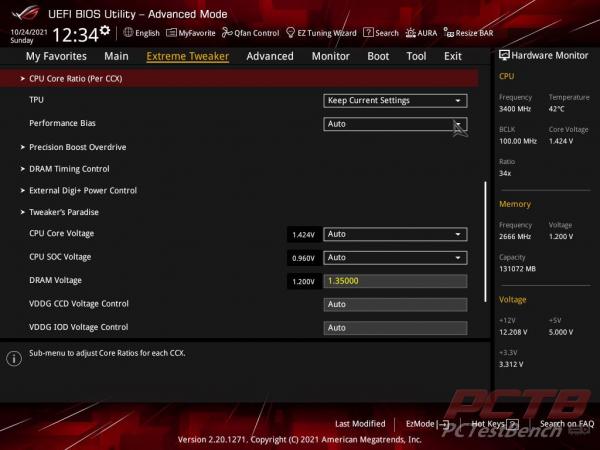 Further down you get things like DRAM timing control, Voltage control, and more.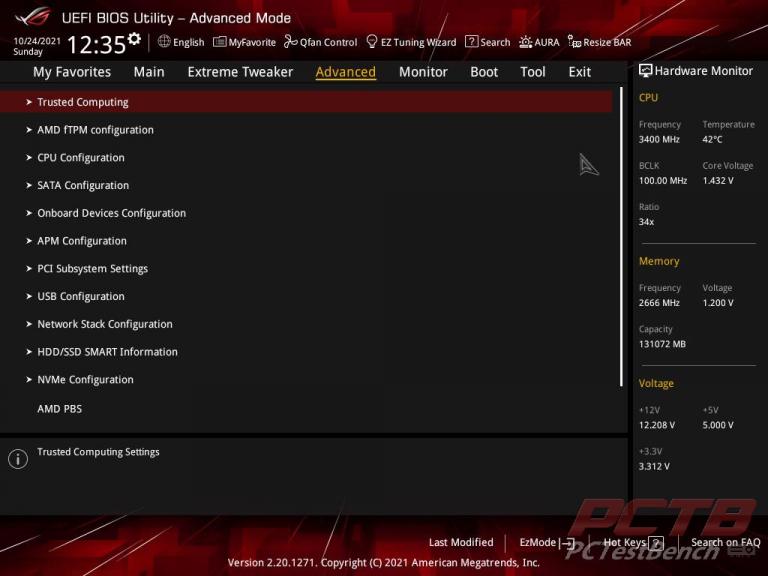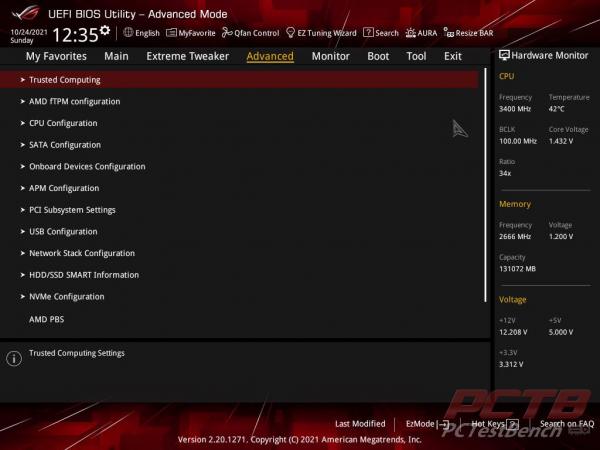 Flipping over to Advanced, everything is categorized into sub-sections.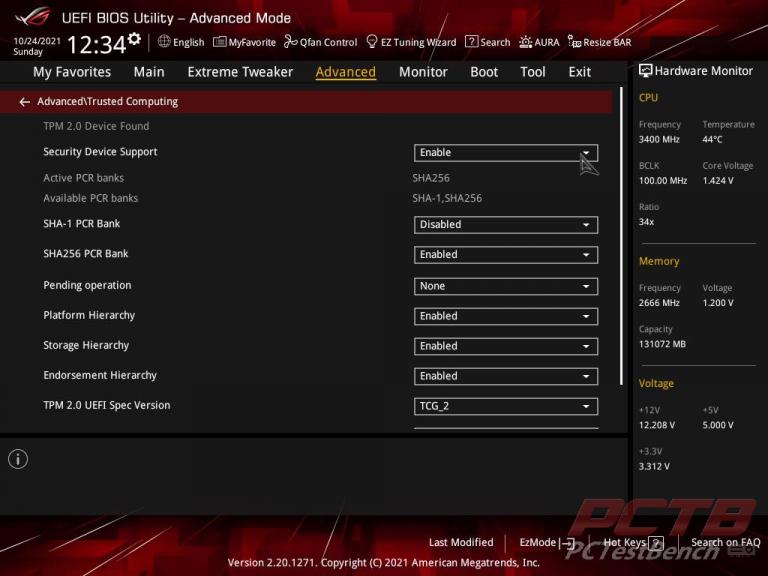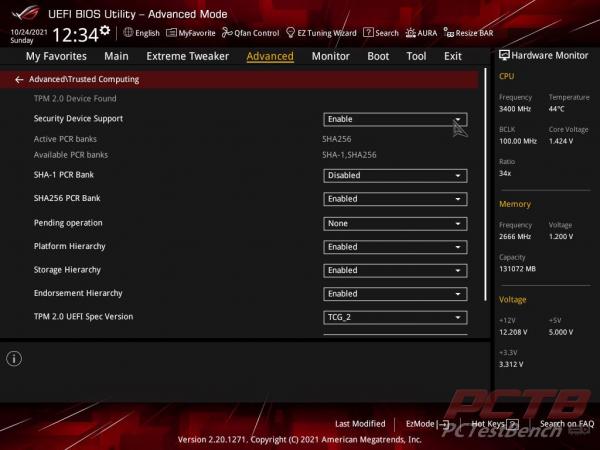 The latest BIOS version of the Crosshair VIII Extreme has all of the needed trusted Computing settings enabled for Windows 11 compatibility.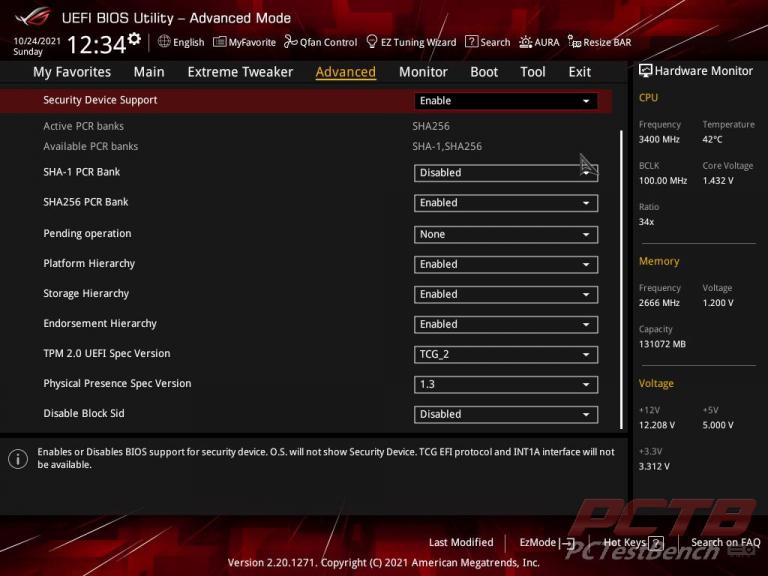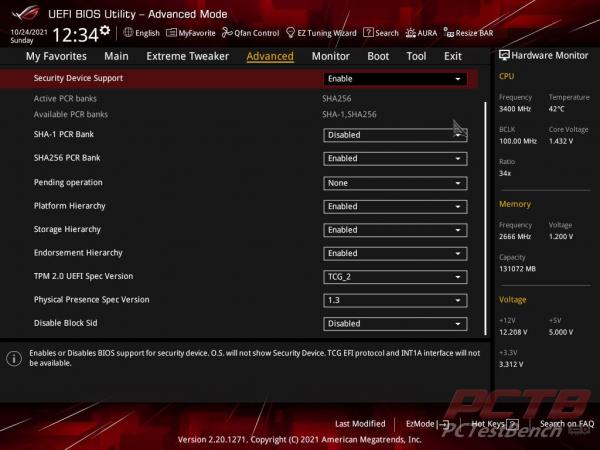 If you are not on the latest BIOS, you may need to come in here and enable things appropriately.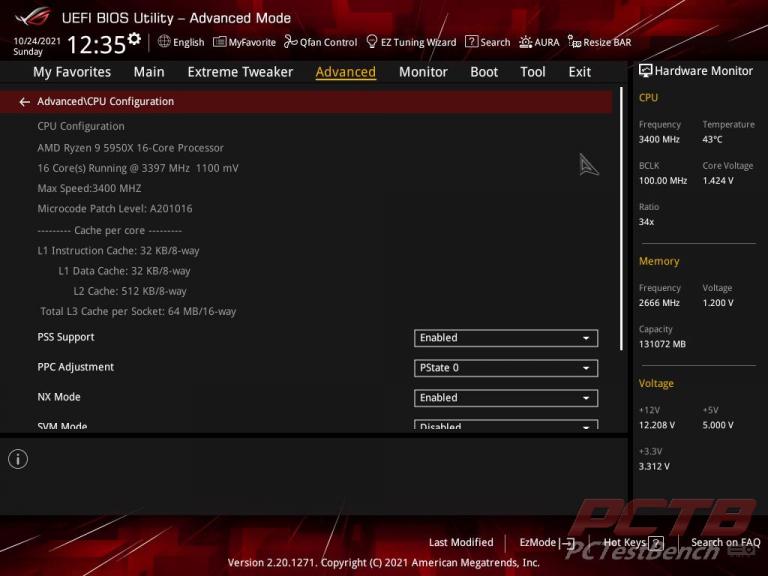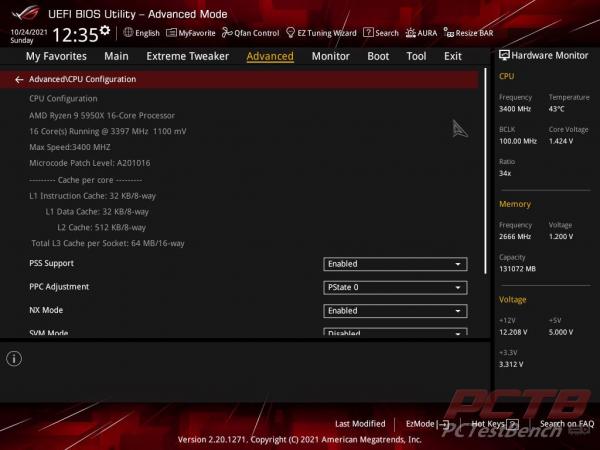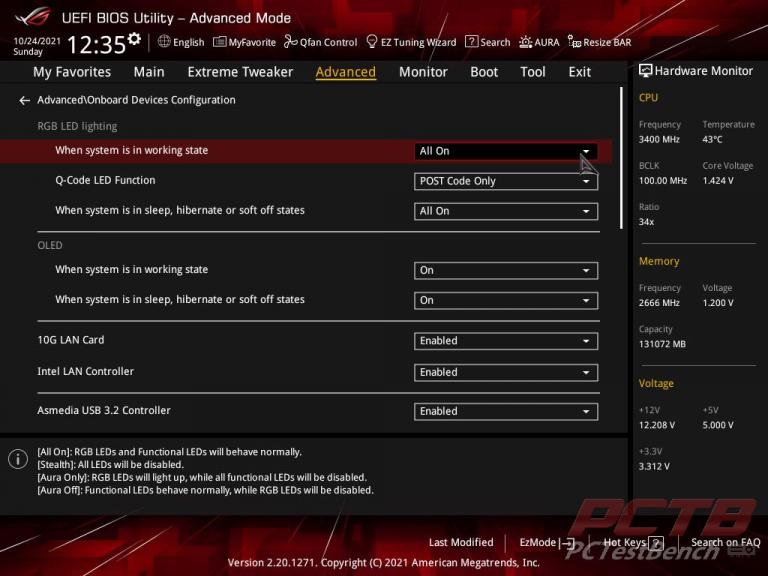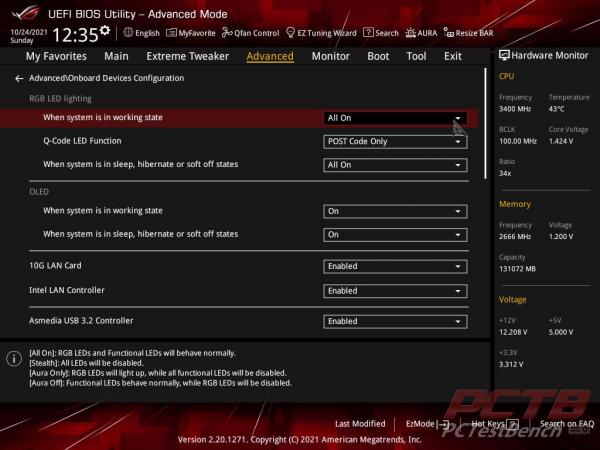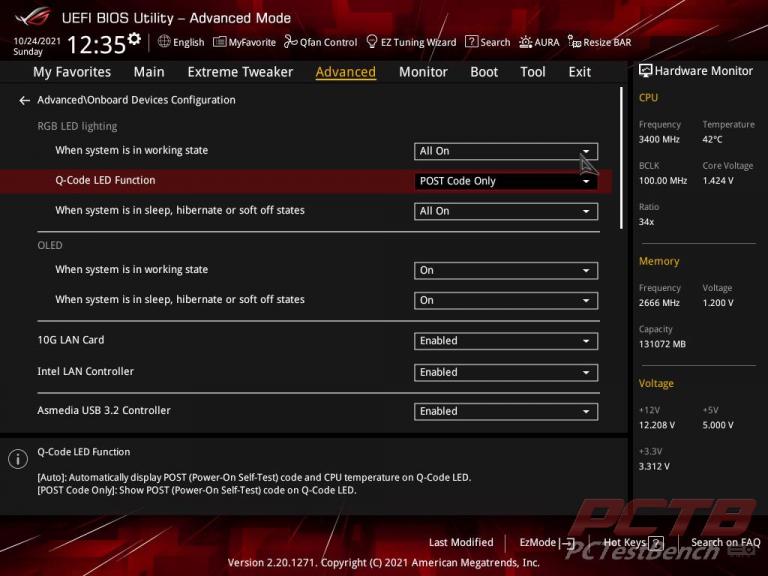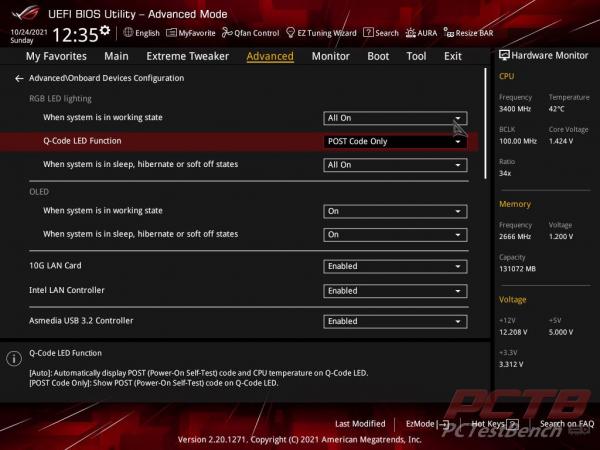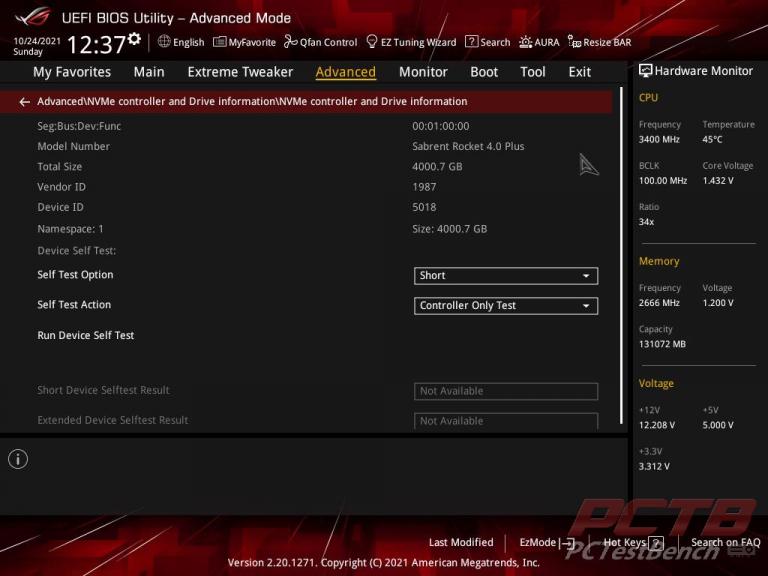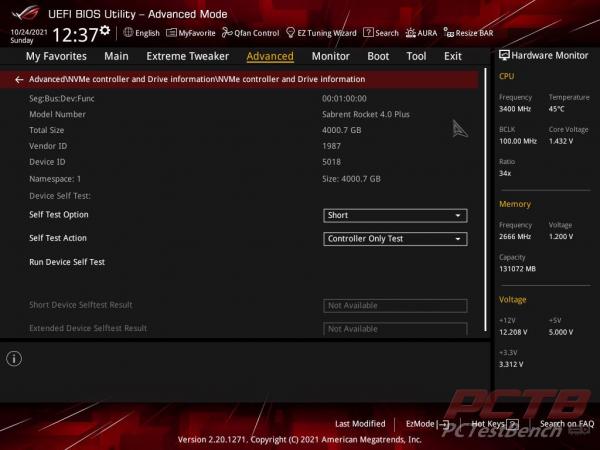 There are tons of settings in here for adjusting lighting, NVMe storage, and even more advanced CPU configuration.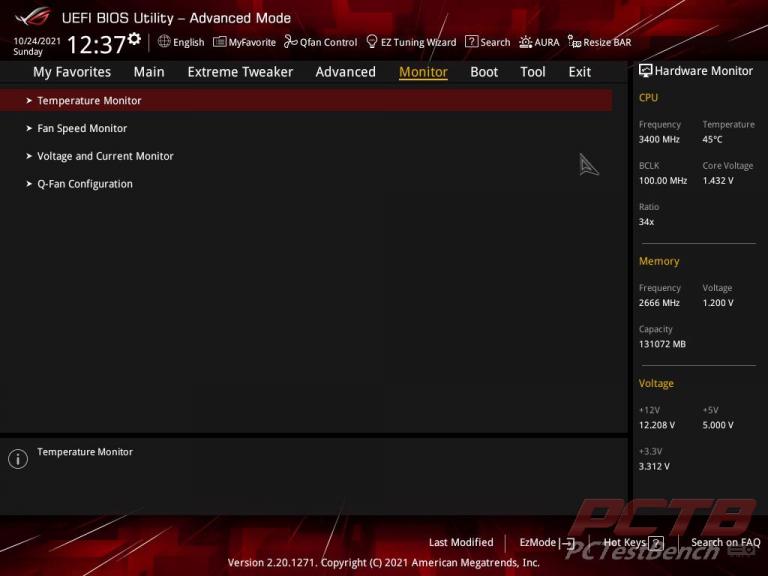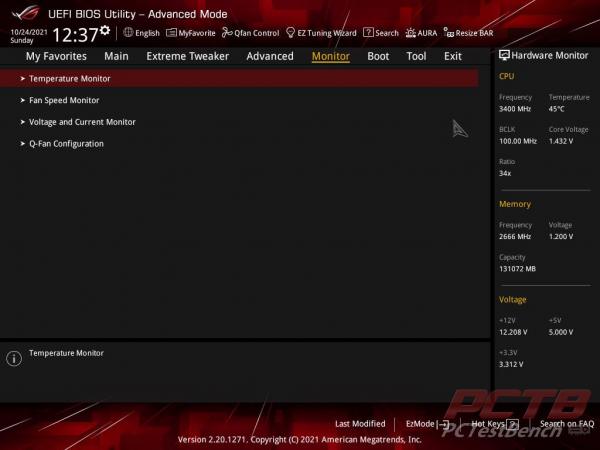 The Monitor tab is broken down into temps, fan speeds, and power sections.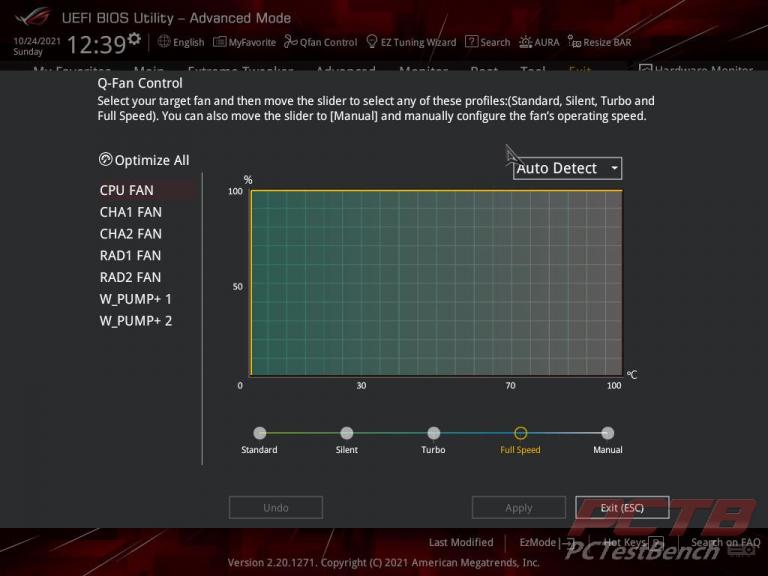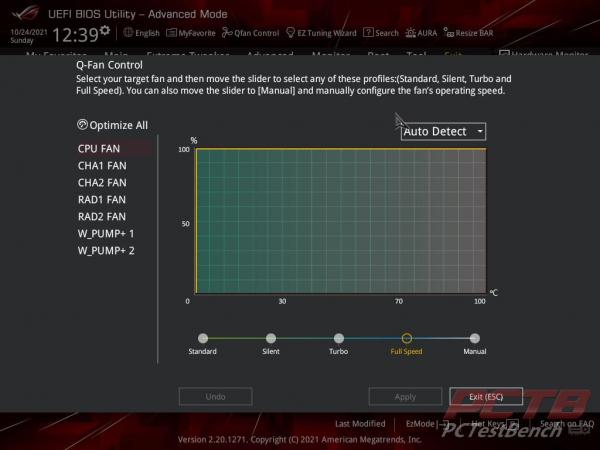 Q-fan can be accessed from here or directly from any screen by clicking the icon at the top. You can pick individual  profiles for each fan header, or you can create your own.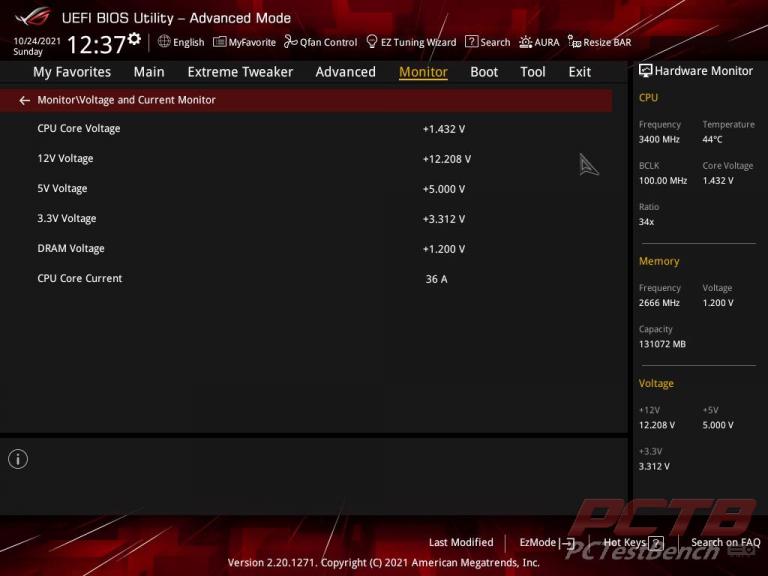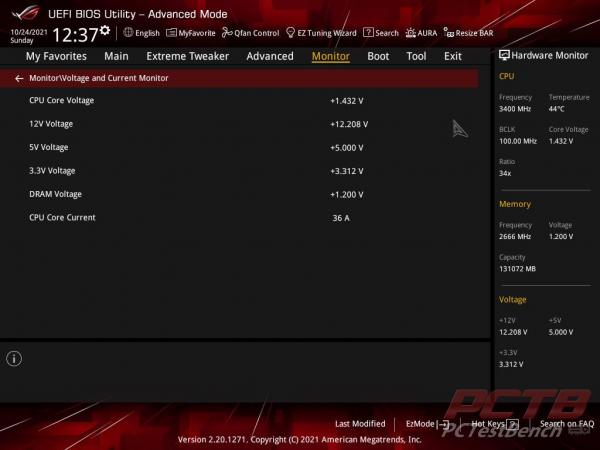 One interesting feature is the ability to monitor CPU Core Current. This is needed for Dynamic OC Switcher as that is what is used as the threshold between OC and stock profiles.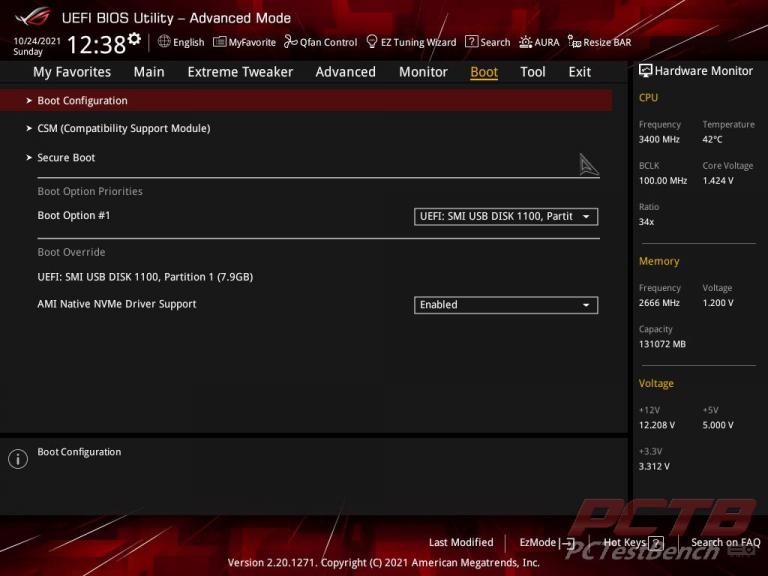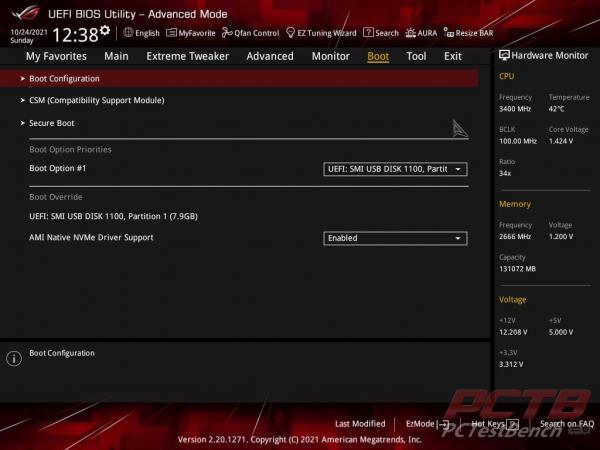 The BOOT tab is pretty self-explanatory. Everything is set up for secure and fast boot for Windows 11 compatibility. Our AMD Test drive is set up in legacy mode, not UEFI, so we'll enable CSM while in here. It's best to leave this off and install Windows in full UEFI mode if you can.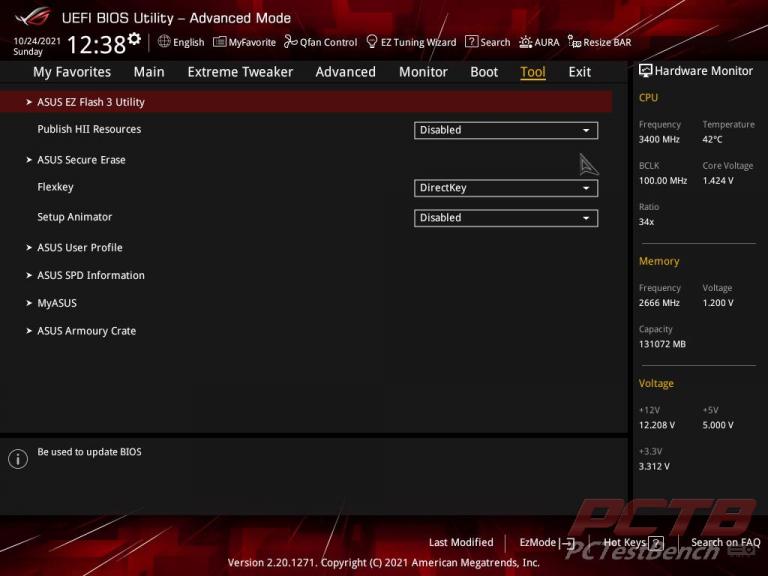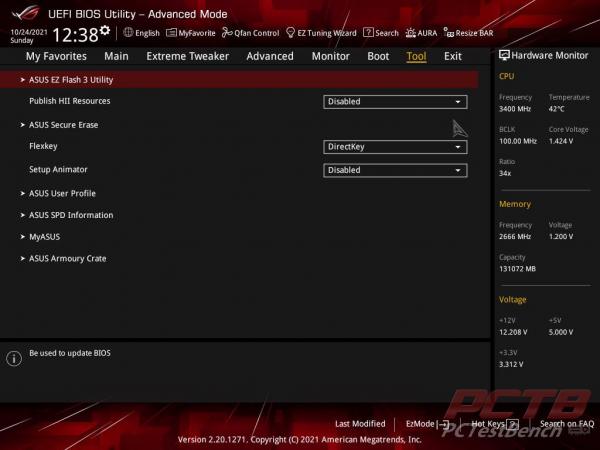 The tools menu has a lot of good things. We used the EZ Flash utility right out of the gate to load the latest BIOS before we started testing.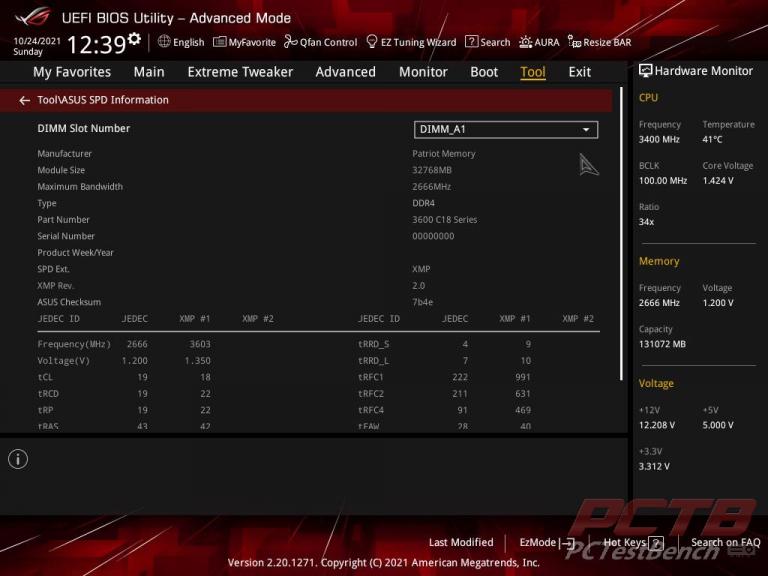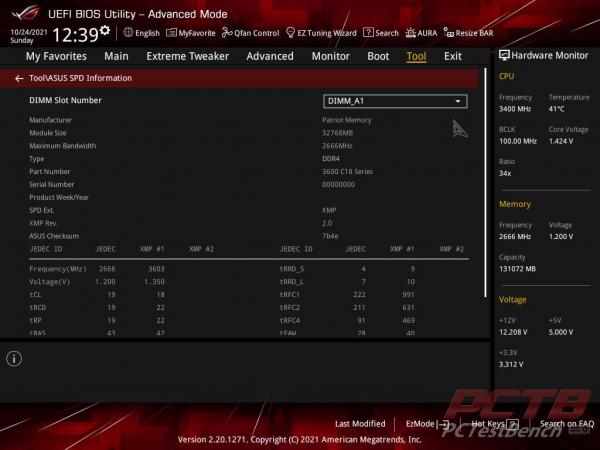 The SPD tool shows a lot of information for your installed ram kit.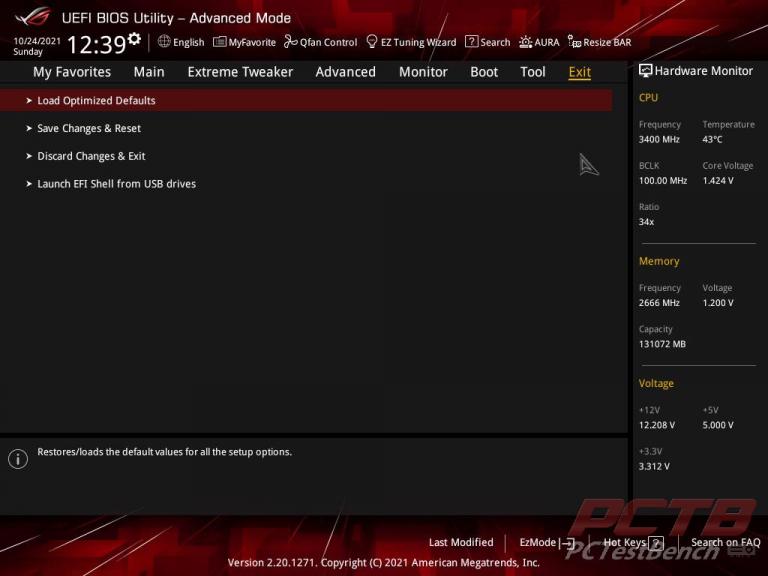 The Exit tab lets you save changes or load defaults, or even discard any accidental changes.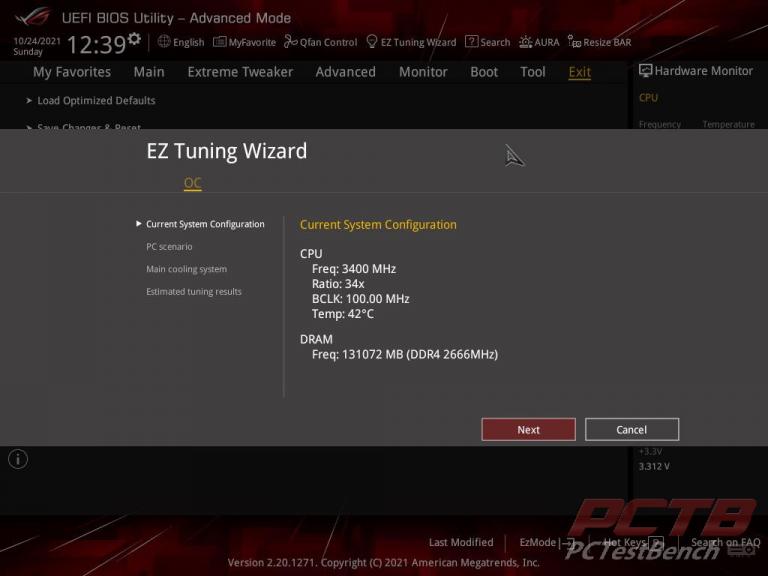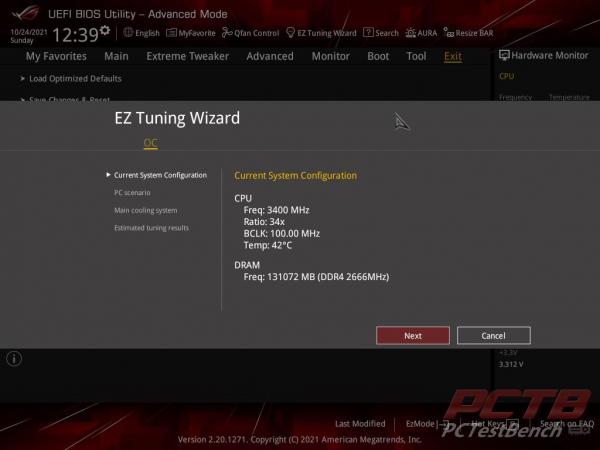 ASUS's EZ Tuning Wizard can be accessed from the top toolbar. This lets the system tune itself for maximum performance based on your specific hardware and cooling capabilities. It usually does a great job and negates the need for manual tuning for all but the most enthusiastic over clockers.