Software
AI Suite 3
AI Suite 3 has two functions – one is to monitor the system status, the other is to integrate ASUS software so that it is easy to access the ASUS software through AI Suite 3. More Details HERE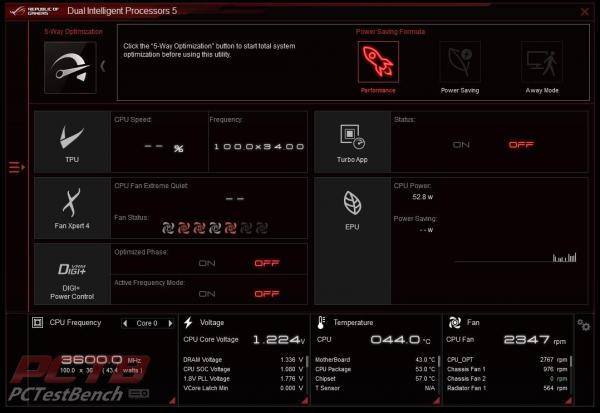 The homepage of ASUS's Ai Suite 3 is the Dual Intelligent Processors 5 page that shows a system overview of voltages, temps, fan speeds, and settings.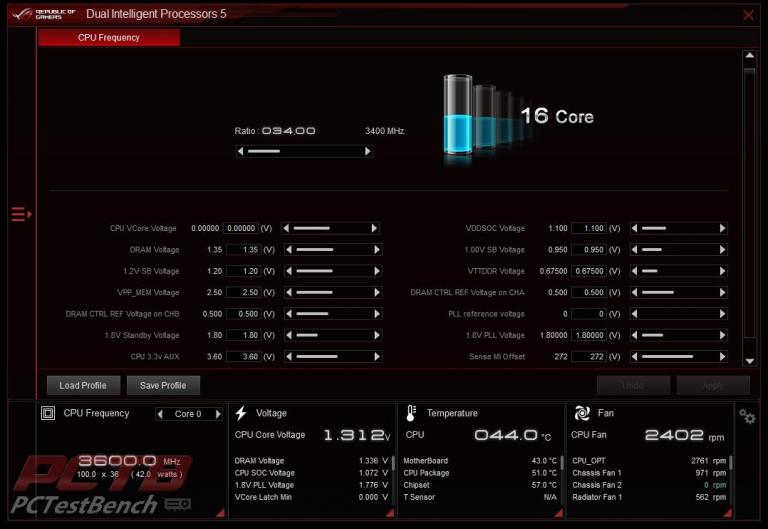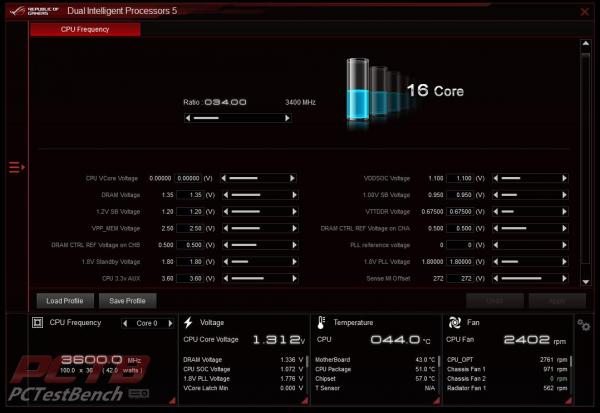 The TPU page gives access to many of the clock settings in the system for direct control, as well as the ability to save and load profiles.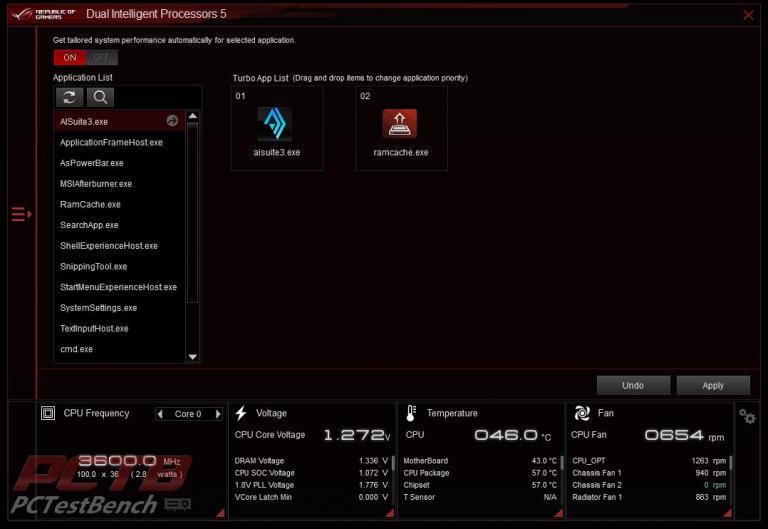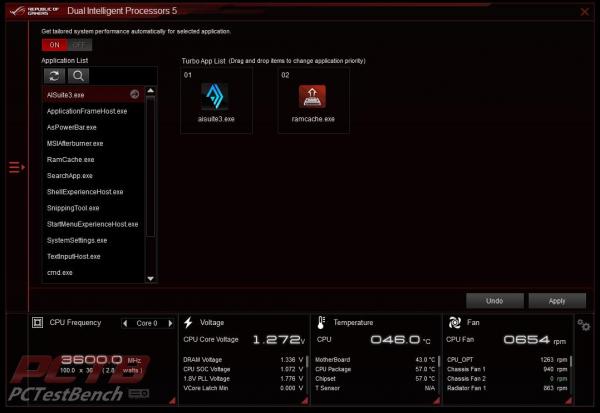 The Turbo App allows you to manually prioritize your needed applications.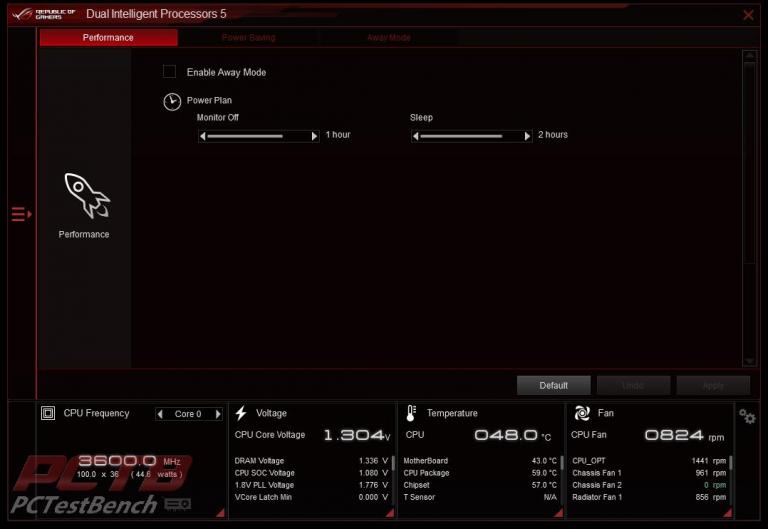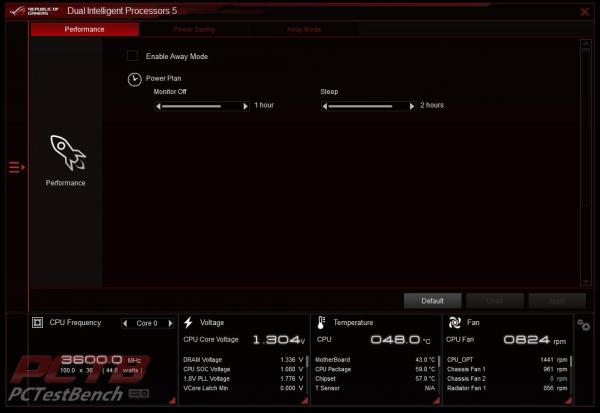 EPU allows you to adjust power and efficiency settings as well as switch your power plan and adjust sleep timers.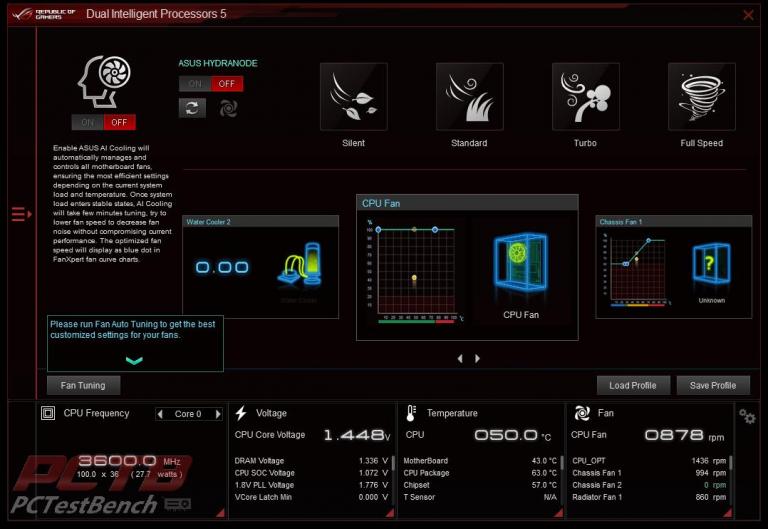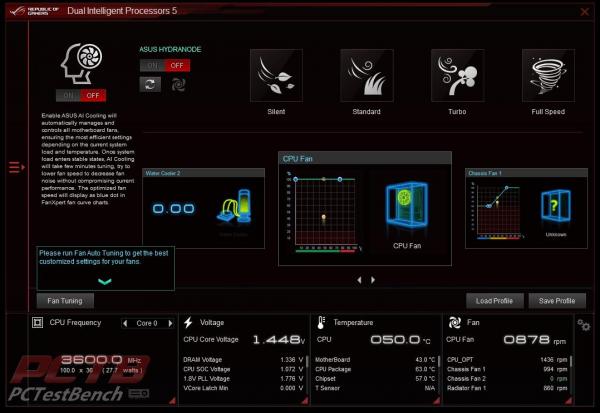 Fan Xpert 4 lets you pick between cooling profiles, activate automatic fan tuning, and manually adjust fans, including HydraNode connected fans if equipped.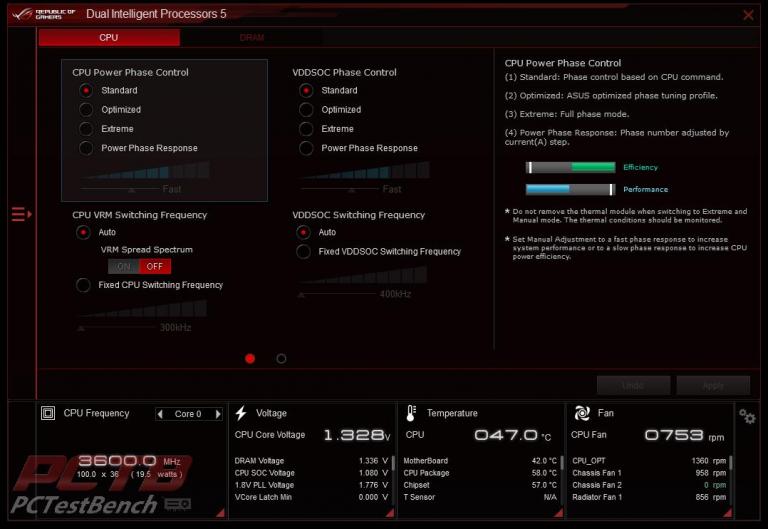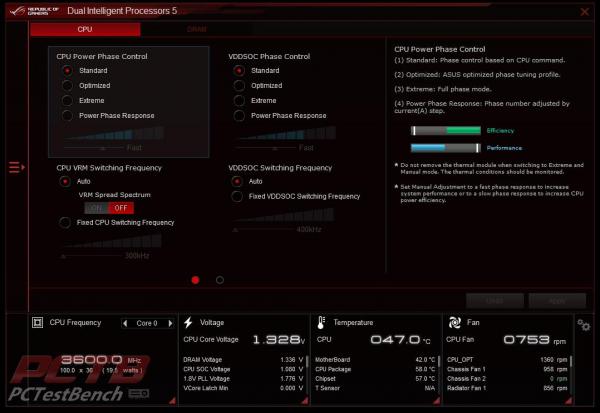 Digi+ Power Control allows you to adjust VRM switching frequency, phase control profiles and balance your power delivery system as you need between better efficiency and better overclocking performance.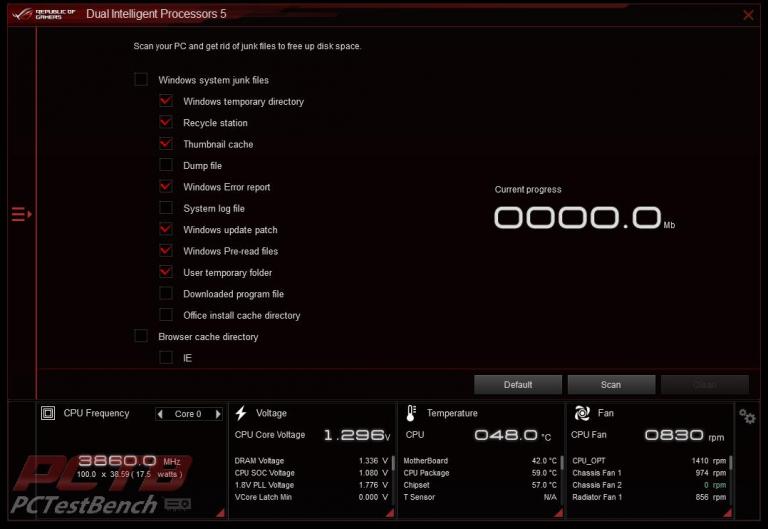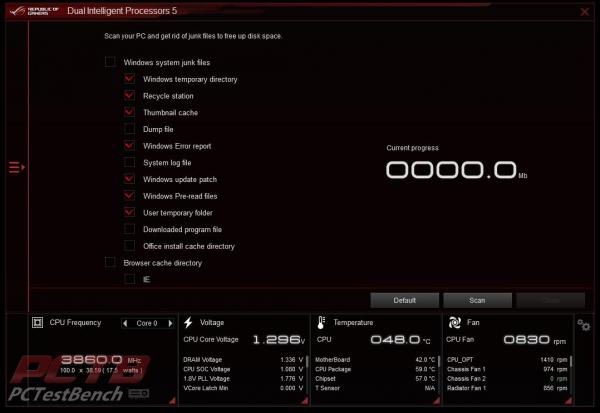 PC Cleaner will let you blast away all those years' worth of junk on your machine that could be slowing it down like temporary files, Recycle bin contents, and even leftover junk from windows update.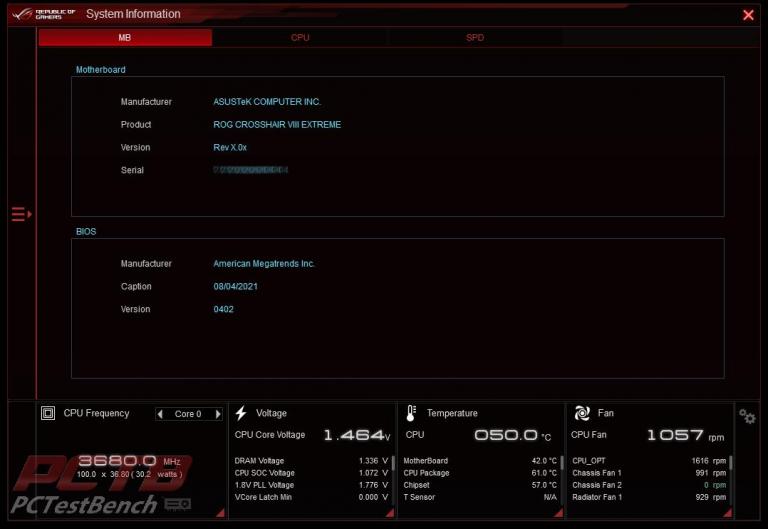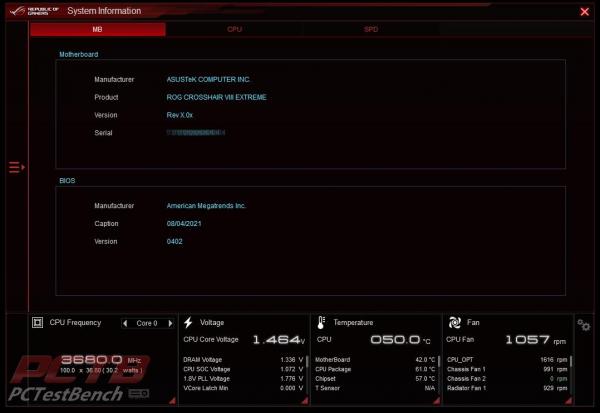 System Information will give you a detailed look at your motherboard, CPU, and Ram.
ASUS RAMCACHE III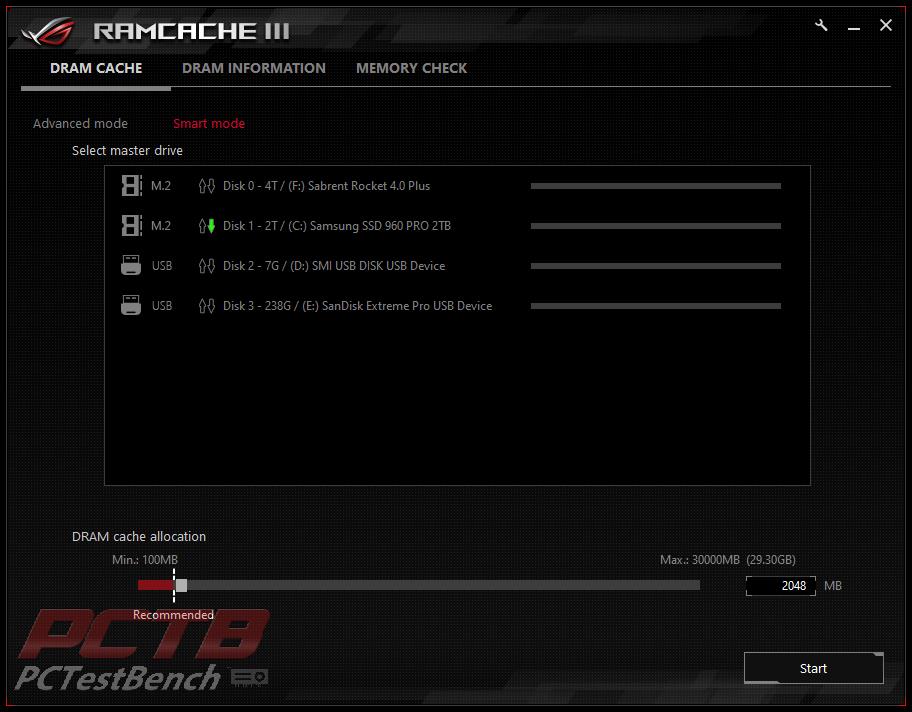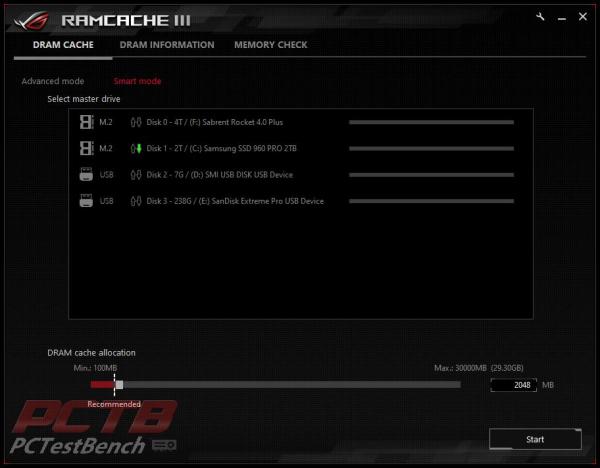 RAMCACHE III provides an extremely easy way to use spare system memory to cache disk access for a huge boost in speed. you can select which disks you want to boost (like your massive Hard Drive full of games?) and how much ram you want to allocate towards it.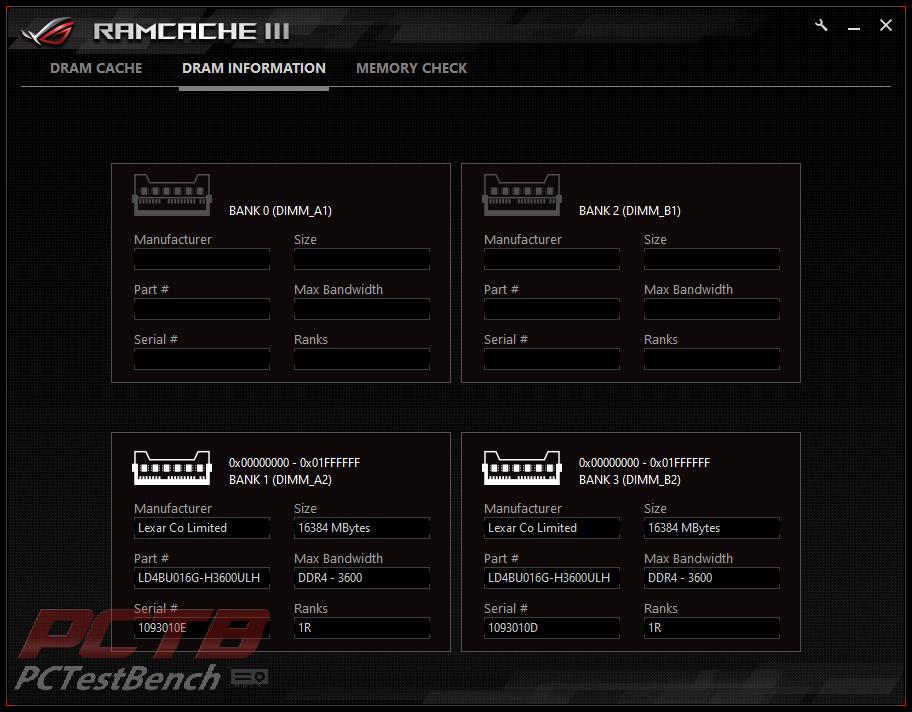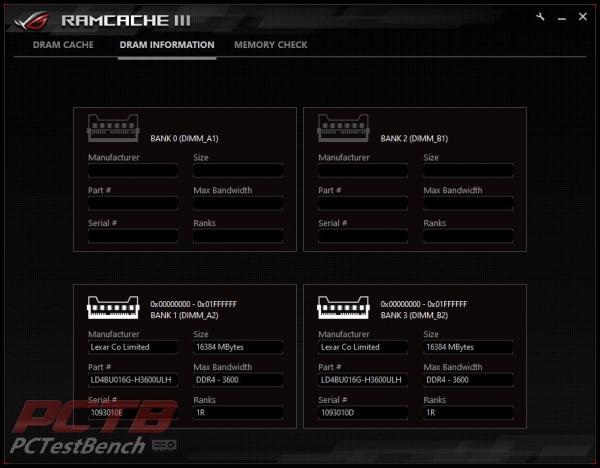 You can check out details on your installed ram as well as test it from within the program as well.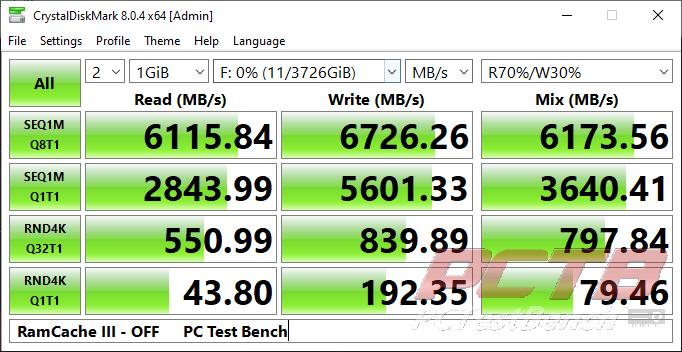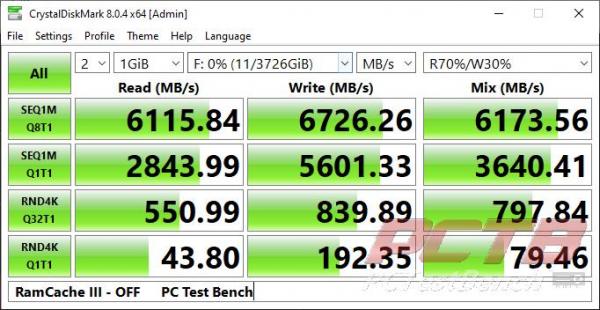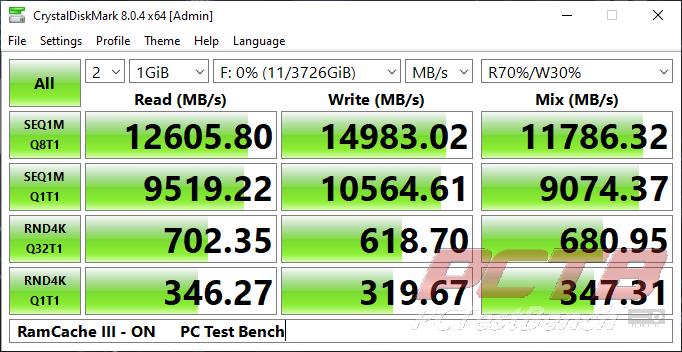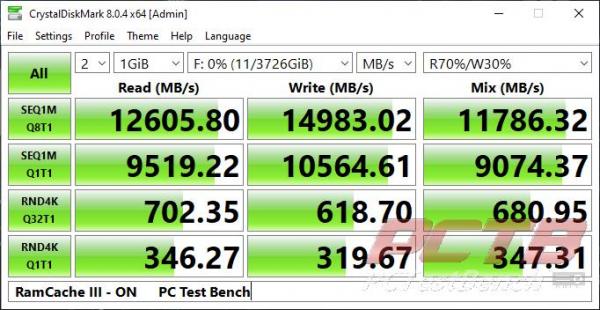 We tested a Sabrent 4TB Rocket 4 Plus SSD which is already extremely fast and you can see the results. Sequential transfers were around twice as fast while low queue depth random's, which make up the bulk of daily activity, were boosted even more.
ROG GameFirst VI
GameFirst VI is an integrated network tool, designed for ASUS ROG products for network optimization. It can effectively reduce network delay, minimize in-game lag, and also create the best network environment for players.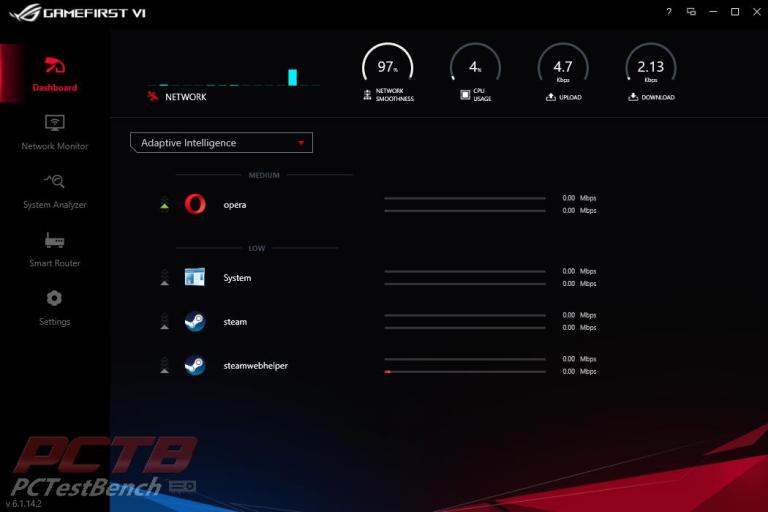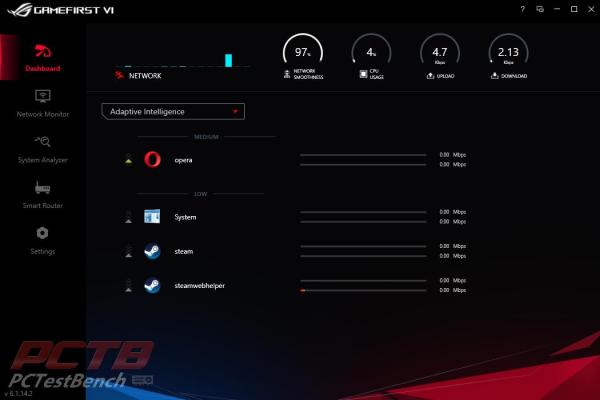 The GameFirst dashboard shows you what all is utilizing your internet connection as well as total bandwidth used both ways, CPU usage, and overall network stability or smoothness rating.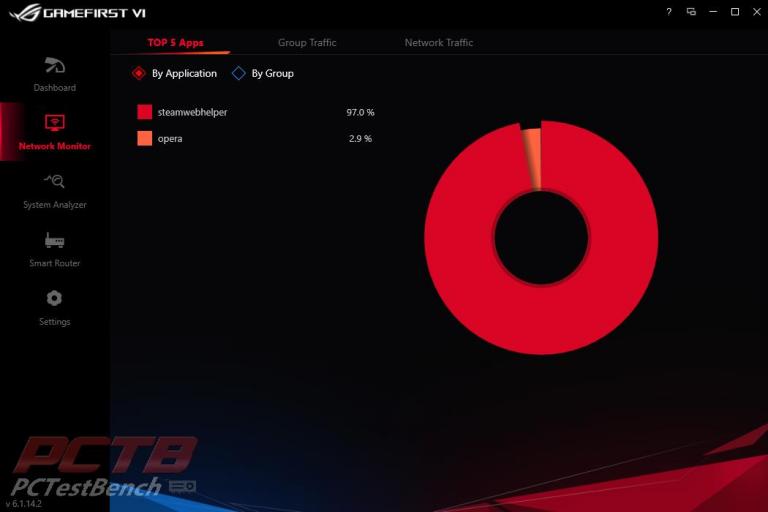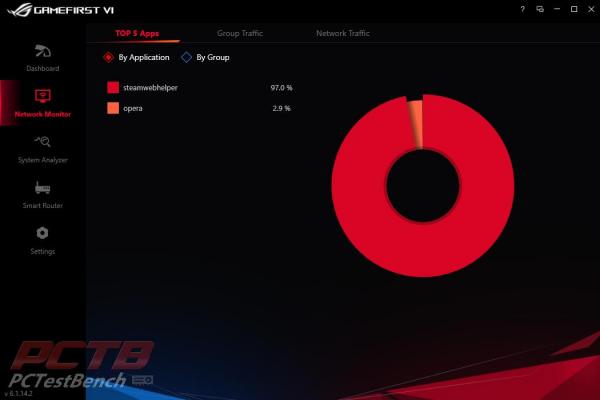 The Network monitor puts everything on an easy-to-see graph. Here we opened Steam while having an Opera browser tab open.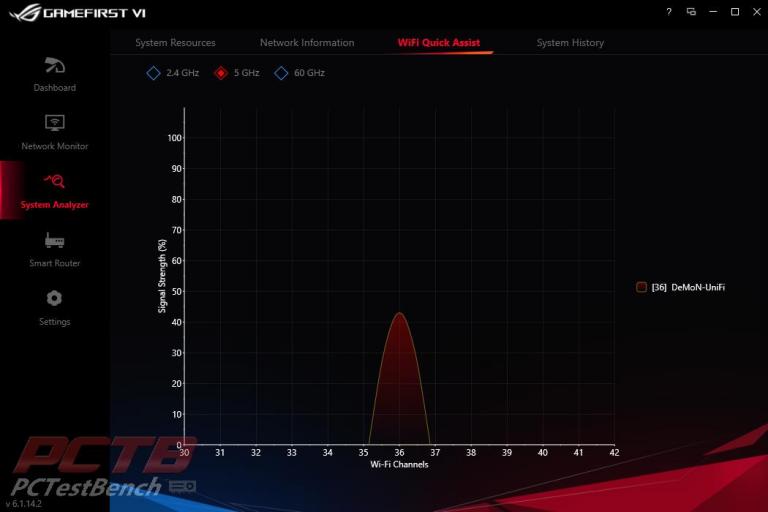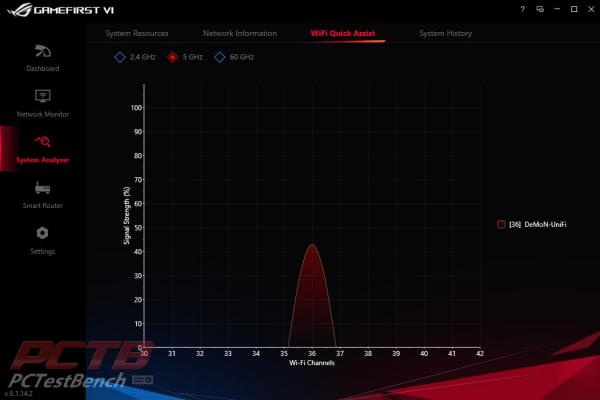 System Analyzer has several tools, one of which is seeing what WiFi channels are occupied so that you can set your own wireless up with the least interference. Thankfully, I don't have close neighbors so only my own WiFi is visible. Signal strength shows a bit lower since no antennas were connected to the rear I/O during this.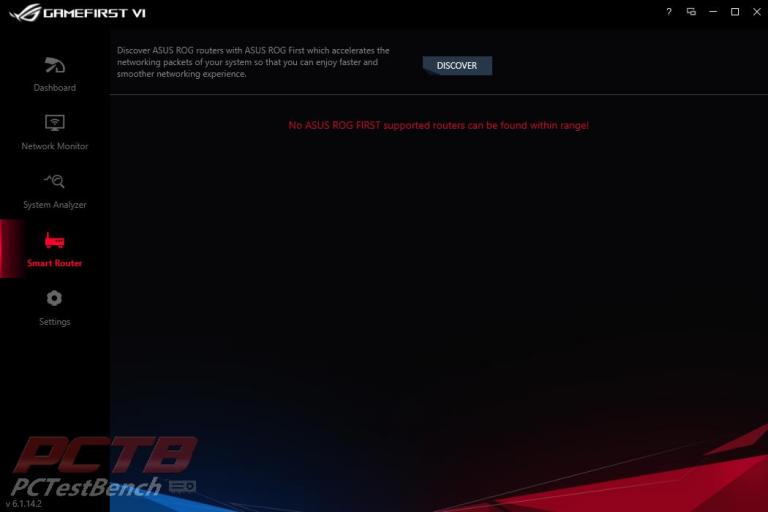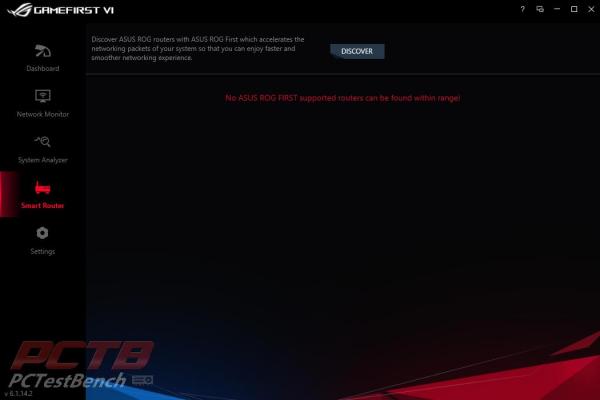 If you are using an ASUS Router, the GameFirst software can integrate with it for even better performance and traffic prioritization.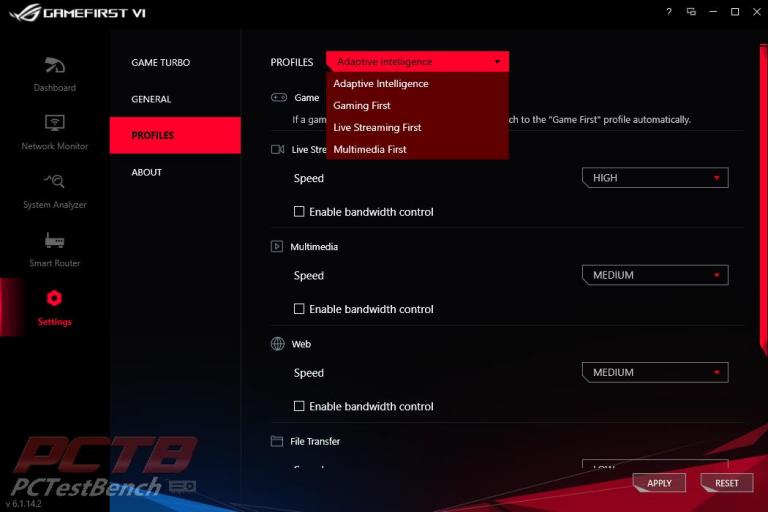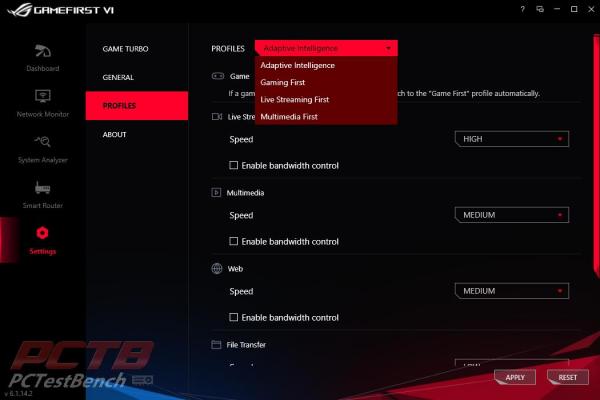 Finally, you can set profiles per traffic type. This allows you to do things like prioritize or limit certain traffic types depending on your own needs.