Motherboards
ASRock Z490 Phantom Gaming-ITX/TB3 Review
FAST / MYSETERIOUS / UNBEATABLE
Overclocking
We always like to try the included software, so we fire up Phantom Gaming Tuning and toss it into Performance Mode.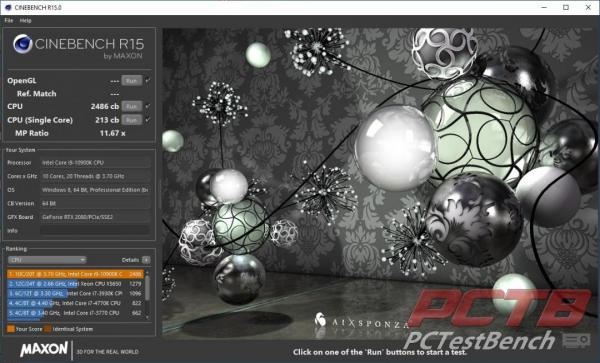 Well, so much for that. Our scores actually drop slightly from the 228/2526 score at stock. This isn't uncommon these days on the red or blue side. CPU manufacturers have gotten extremely good with the algorithms under the hood that keep their chips performing at the bleeding edge of silicon. When you start manually taking control of various aspects, you break this automatic performance, and you can lose a few points.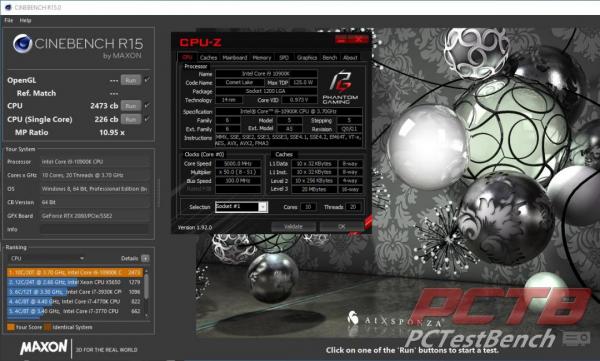 We reset to default and manually set all cores to 5.0 GHz. Our single thread performance comes back up near default, but we aren't quite back on par with all cores in action.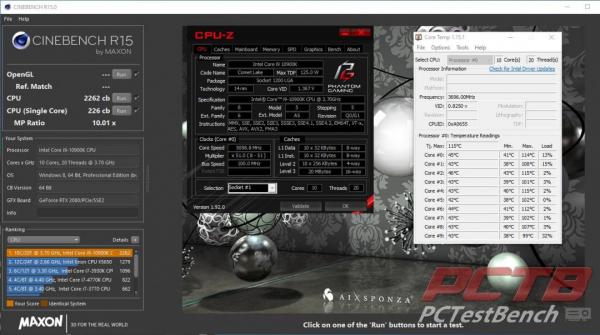 We try pushing up to 5.1GHz but our score drops a little further.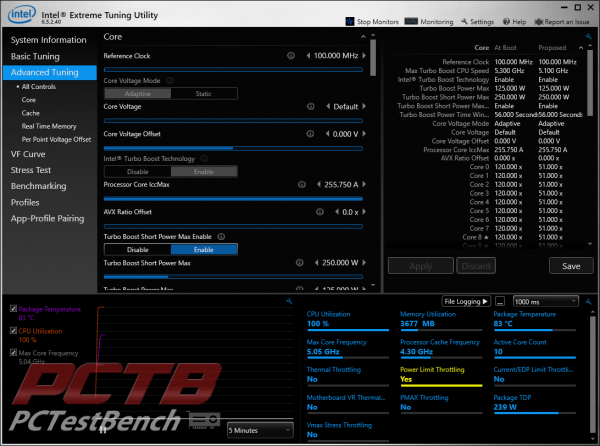 Intel's Extreme Tuning Utility reveals the culprit of our performance loss, we are hitting the Power Limit and throttling back.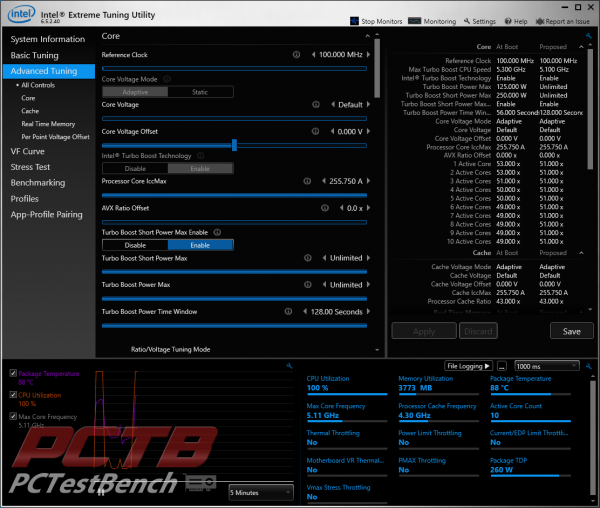 Thankfully we can adjust this right from here so we just go ahead and max everything out.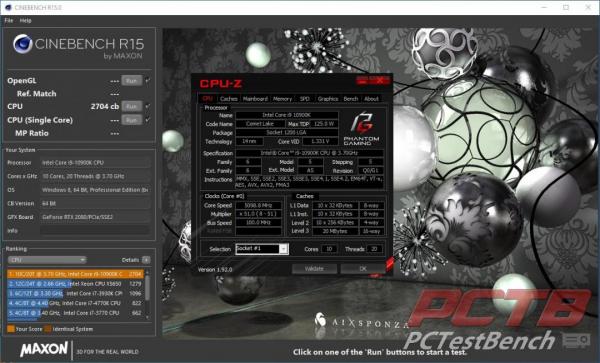 Our next Cinebench run on the Z490 Phantom Gaming shows notable increases without that pesky throttling.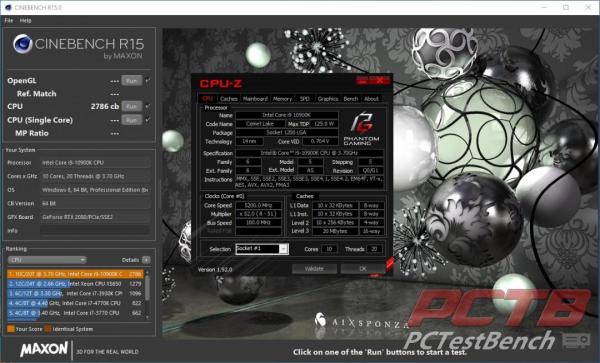 We are able to go ahead and push the clock up to 5.2GHz on all cores and this bumps our score up to almost 2800 points. Not bad!