The launch of a new platform is always fun, even if it has been marred by supply chain constraints and the 'scalper apocalypse' over the last couple of years. It's even more exciting when it comes with new technology, and after 8 years on the DDR4 train, we finally have DDR5. One of the very first memory kits to hit the streets is Asgard's Aesir DDR5. Based on the god of music and poetry in Nordic mythology, Aesir looks to bring beauty and vitality to your latest gaming rig. I
If you aren't familiar with DDR5 at this point, it brings a lot of features to the table. You've probably noticed the speed already with DDR5 starting at 4800MHz at a low 1.1V. On-die ECC means great stability which is good when you can end up with up to 128GB PER STICK in the future. We won't even get into all the changes to how it operates but we will say that you almost end up with dual-channel performance per stick. Asgard polishes this off with a simple and clean gun-metal gray heat spreader with subtle gold accents and full RGB lighting that can be controlled with your favorite motherboard RGB program. Let's dive in and check it out!
PC Test Bench would like to thank Asgard for providing us with an Aesir DDR5 kit to check out!
About Asgard:
Asgard is the consumer gaming-oriented brand of Powev Electronics Technology Co. Powev was established in 2012 in Shenzhen China. They are primarily engaged in the R&D and manufacturing of Dram modules but also develop and sell Solid State disks, USB drives, and other digital storage products. Powev is an original equipment manufacturer for many well-known memory module companies and has facilities around the globe. Powev endeavors to provide its global clientele top quality memory modules in every industry imaginable.
What Asgard has to say about the Aesir DDR5: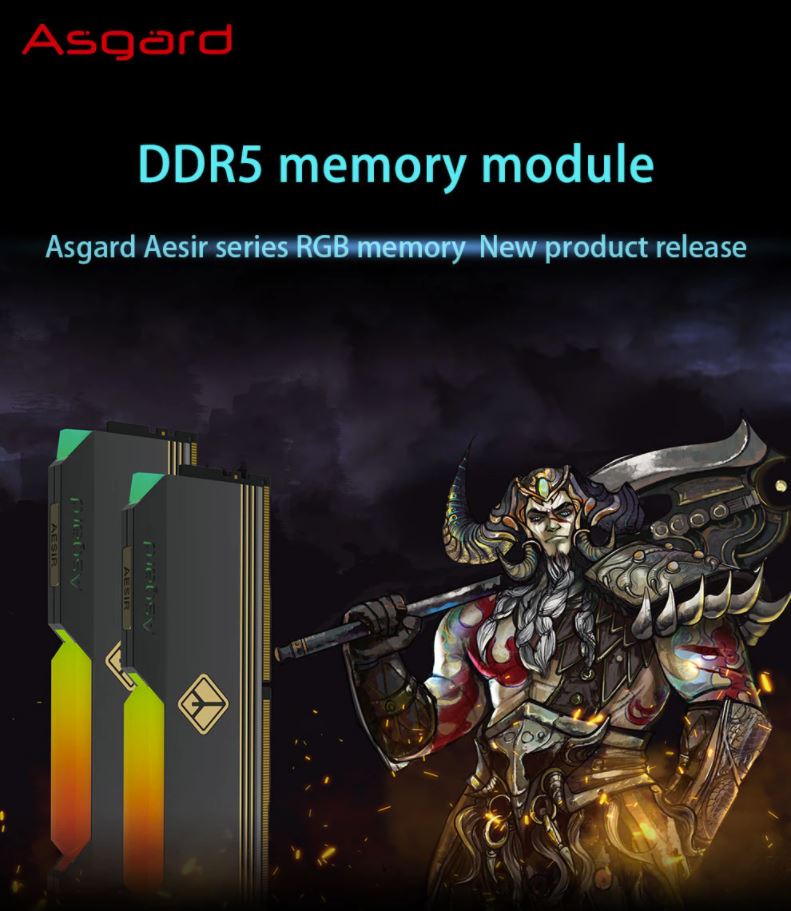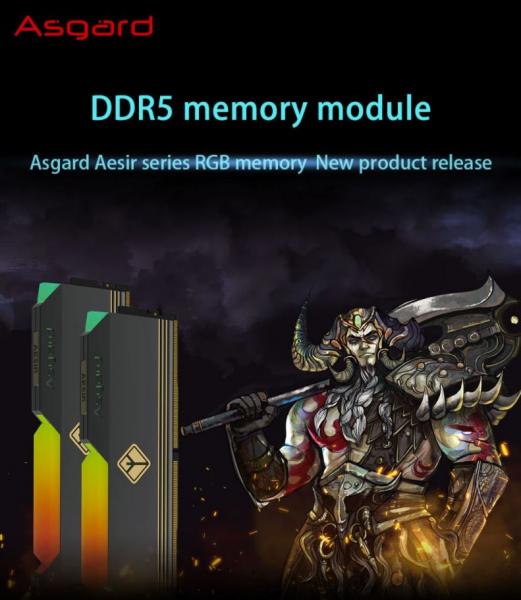 The designer chose Aesir as the name of this product in the Nordic mythology, which means being brave and good at fighting. Aesir series products also have a relatively high overclocking space, which reserves high playability for gamers. The design style is also tough, hoping to build a product image that can resist and fight.
FEATURES:
SPECIFICATIONS:
Brand: Asgard
Model: Asa Warrior Series – Cool Black Armor with RGB Light Bar
Capacity: 32GB kit (2 x 16GB)
JEDEC Frequency: (4800MHz)
JEDEC Timings: 40-40-40-77
Voltage: 1.1V
Format: NON-ECC Unbuffered DIMM
Pin Out: 288-Pin DDR5
Warranty: Lifetime