Packaging & A Closer Look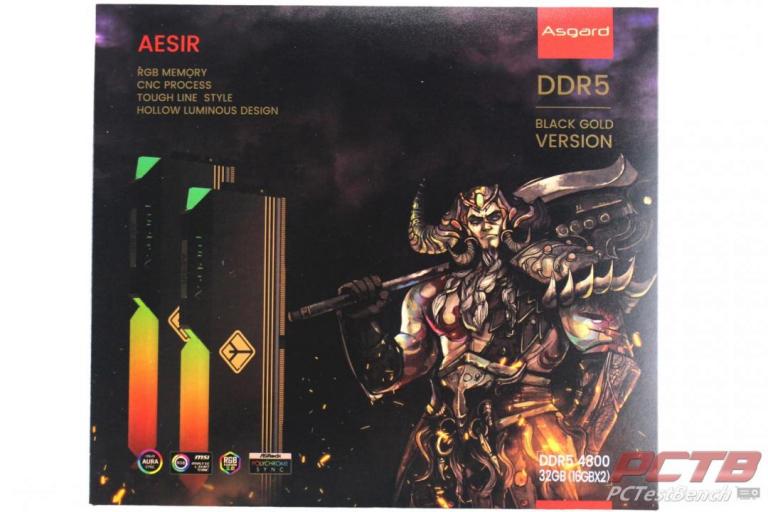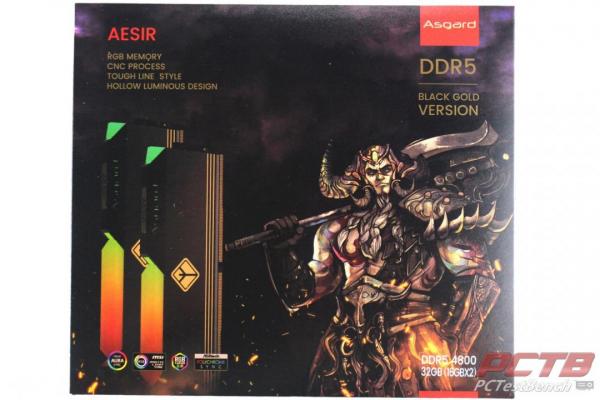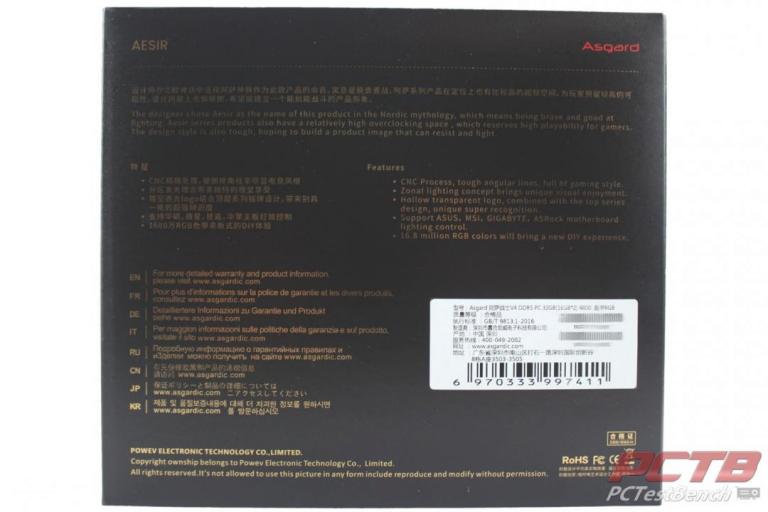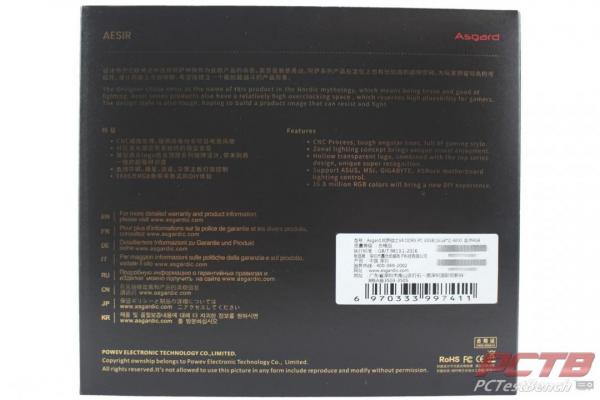 We don't typically dive too deep on unboxing products, but Asgard really creates an experience here that we want to share. The outer sleeve is nice but fairly typical in the OC world showing features and specs in several languages, and the details on the front.
Inside is a simple black box with a metallic Asgard logo in red.
The box has a security seal but is magnetically closed as well. Inside, a sheet of what feels like bamboo paper shows some conceptual sketches of the Aesir memory.
Both modules are seated firmly in a block of foam and are well protected.
If you pull the foam tray up by the cloth strap, you find a set of white gloves below. Yes, Asgard gives you the white glove experience. When was the last time you have seen that with a kit of memory? Yea, us either.
The modules themselves are quite simple. The golden pinstripes match the golden badge in the center. The info label and a QR code hide on one side. The contacts of both modules are protected with a plastic cover and the decorative badge is ready for your peel pleasure.
The top of the module is a gentle wave with the peak being capped with a golden Aesir badge. The white area is a translucent diffuser for the lighting with it extending to the end of the module under the badge.
Lighting is always hard to capture but Aesir's light bar is nice and smooth. It wasn't obvious until we booted it up the first time but the Asgard logo on each side has RGB shine through as well which is a nice touch.