Graphics Cards
MSI GeForce RTX 3080 GAMING X TRIO 10G
The Best GAMING experience you can count on
Final Thoughts and Conclusion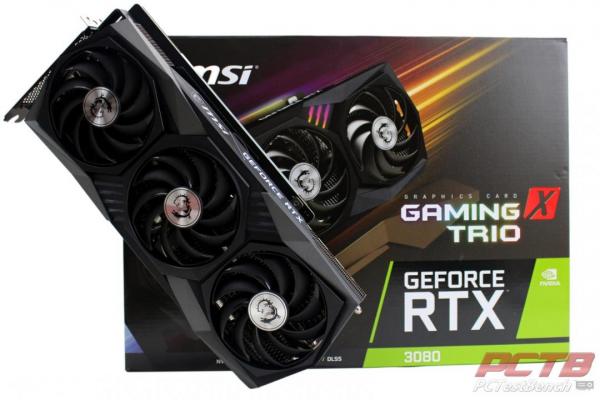 Nvidia's Ampere announcement has been one of the most promising launches in memory, and it has lived up to the Hype. MSI's RTX 3080 Gaming X Trio 10G takes this new architecture to the very limit and provides an incredible leap in power over previous generations. Many shunned the first generation RTX family as nothing but an expensive gimmick, not realizing it could still do the same things there were used to. Fast forward two years and the amount of games that support RTX features has jumped considerably and the list is even larger for games that support RTS features such as DLSS and Variable Rate Shading. There are several AAA titles looming in the distance that promise to take full advantage of these technologies in a big way. You've probably seen that Minecraft RTX is in the beta stage, and the long-awaited CyberPunk 2077 is promising to be a masterpiece. The new generation RT and Tensor cores provide a huge boost in anything taking advantage of DirectX RT.
On non-DirectX RT games and applications, there is still a radical uptick in performance. We're seeing 4K performance on the 3080 on par with previous generations' 1440p performance. The RTX 2080 could handle 4K decently. Maybe not always maxed out, but it could do it. The RTX 2080Ti cost almost twice as much, but it could do the same with the eye candy slider a notch or two higher. MSI's RTX 3080 Gaming X Trio can also do 4K… pretty much maxed out, with solid frame rates. THIS is a 4K card. If you don't play in 4K, you better have a high refresh rate monitor if you want to take advantage of this. If you are of the competitive type and spend a lot of your screen time trying to push every single frame you can find, the RTX 3080 Gaming X Trio is more than ready. Pending your CPU can keep up that is.
Feeding this monster requires a powerful CPU. Lightly threaded games at low resolutions are going to put a serious load on the one or two CPU cores they land on. We tested on the AMD Ryzen 9 3900X which is a 12-core CPU and one of the most powerful consumer CPU's on the market currently, but it spends much of its in-game time boosting to around 4.2-4.4Ghz and gets one or two cores loaded to 100% on some games at 1080p and even 1440p at times. If you want to feed that 1080p 240Hz+ monitor for extreme competition, you're going to need a very fast or overclocked CPU to keep up.
Overall, this has been one exciting launch, and getting to test the water with MSI's RTX 3080 Gaming X Trio 10G has really shown us what this Ampere card can do. You'll get your iterative updates every generation, a bit more performance, some random new feature, and life goes on, but Ampere has been a flying leap that provides around 30% up to 100%+ more performance than the RTX 2080 and it even leaves the $1200 RTX 2080Ti in the dust on every single test. The real kicker? You can find this monster carrying a very modest $749 MSRP.
Great Job MSI!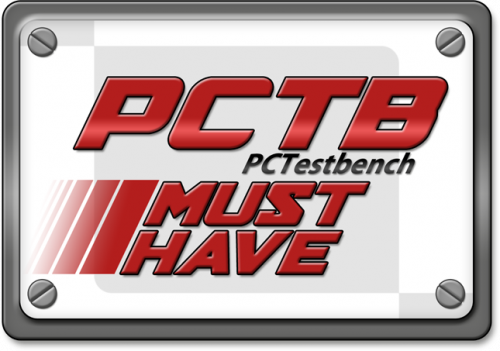 More MSI Products we have reviewed
MSI GeForce RTX 3080 GAMING X TRIO 10G
PRO'S
Monster RTX 3080 Under the Hood
Top Level Performance with No Effort
Neutral Aesthetics blend with any build
Silent but effective cooling.
$749 MSRP
CON'S
Will be difficult to get for awhile.
Three power connections required will be interesting in some builds.