Graphics Cards
MSI GeForce RTX 3080 GAMING X TRIO 10G
The Best GAMING experience you can count on
Overclocking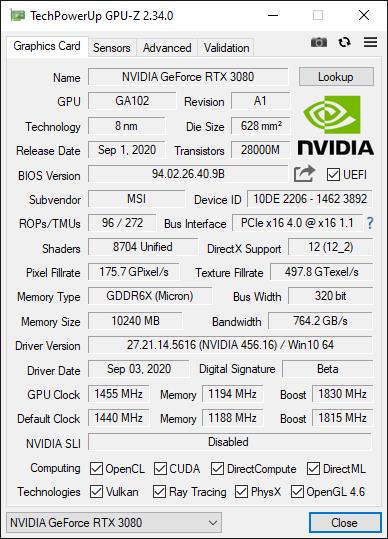 We'll start this section by placing the MSI RTX 3080 Gaming X Trio in Performance mode from Dragon Center. This applies a modest overclock right out of the gate.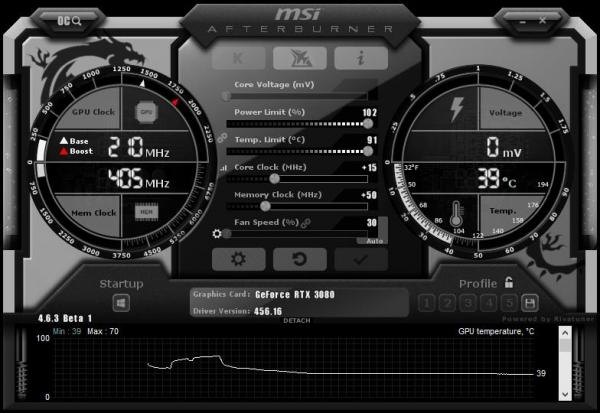 One of the first things we like to do is max out the power limit. MSI allows a 2 percent increase here. Given the card hums along in the mid 2000MHz range out of the box, it seems MSI already has it well-tuned, but we'll see what's left on the table to claw at.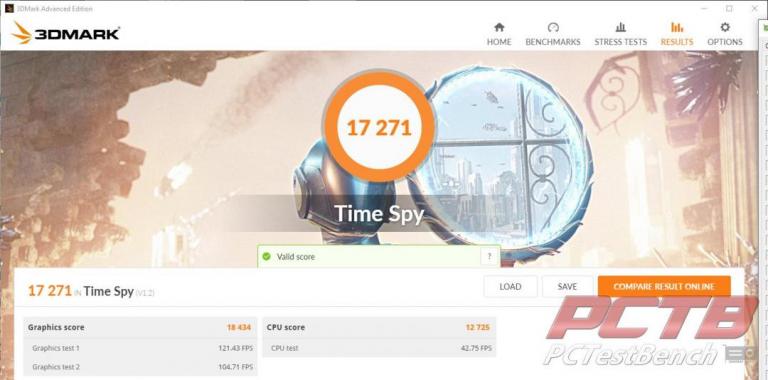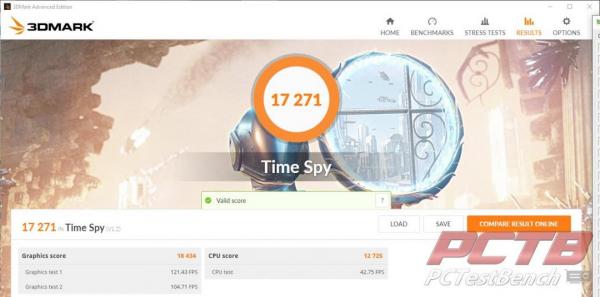 Our graphics score goes up from 18,257 to 18,434, about a 1% increase.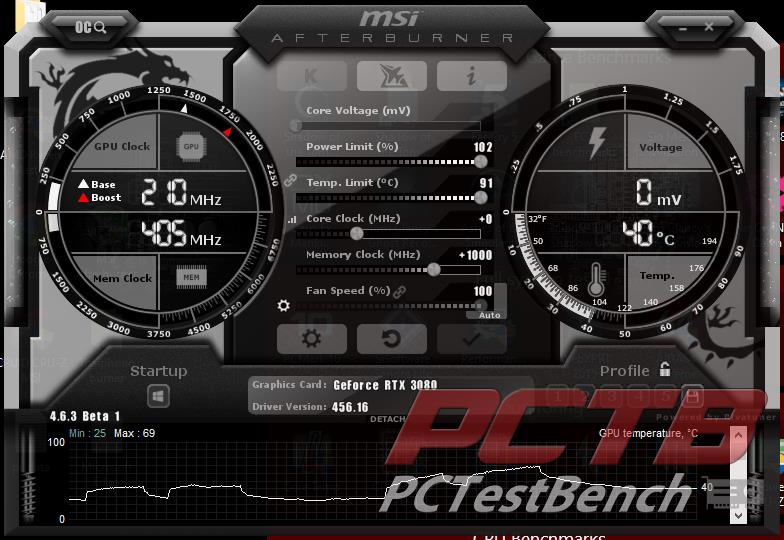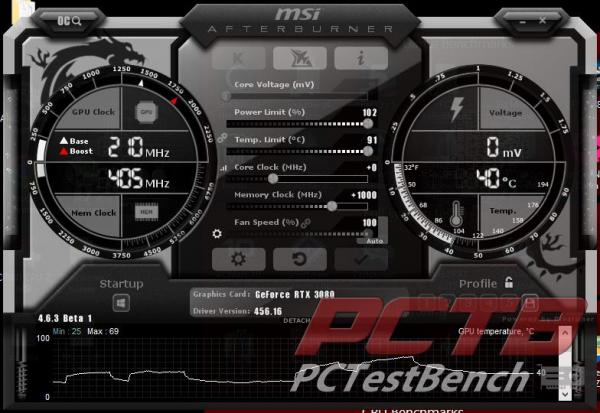 We next go after memory. Turing cards responded well to memory overclocks. We don't get any artifacting or other issues at +1000MHz.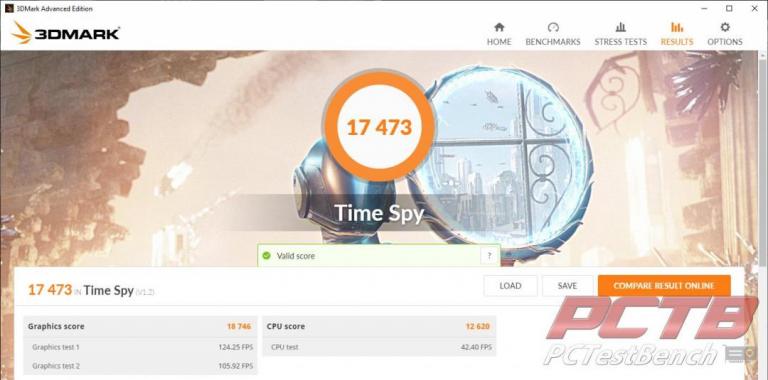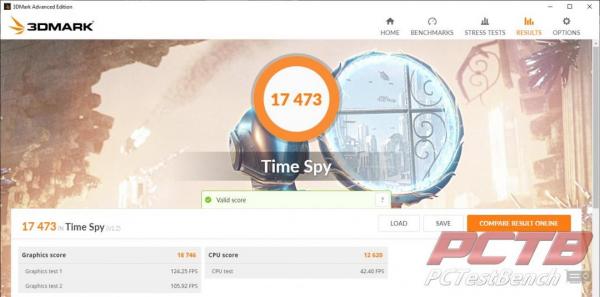 Our graphics score goes up another 300 points or so, or now about 2.7% faster.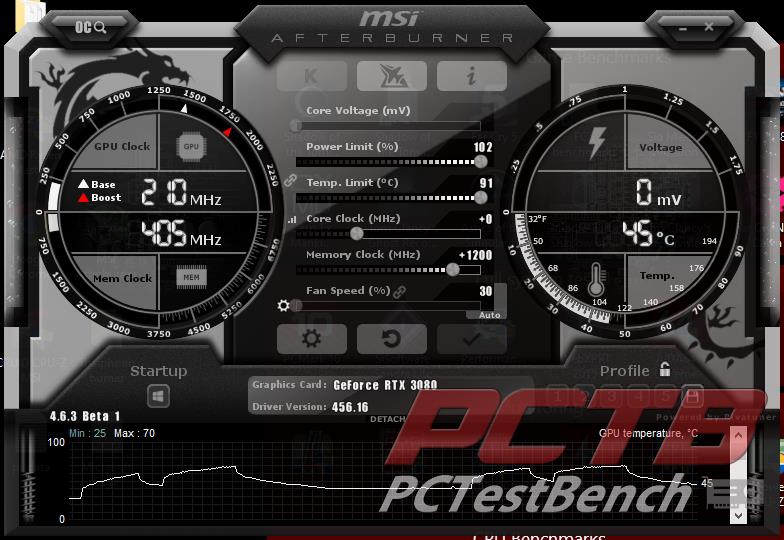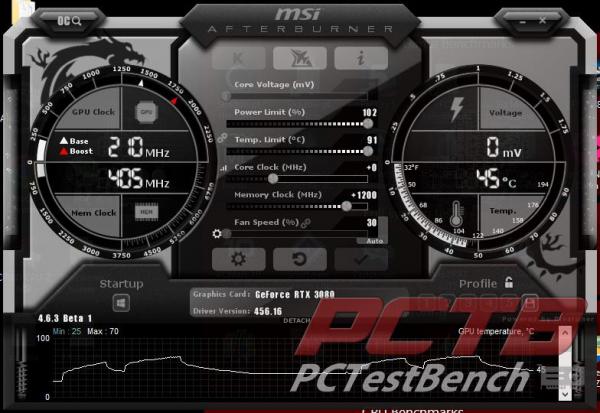 We go up another 200Mhz.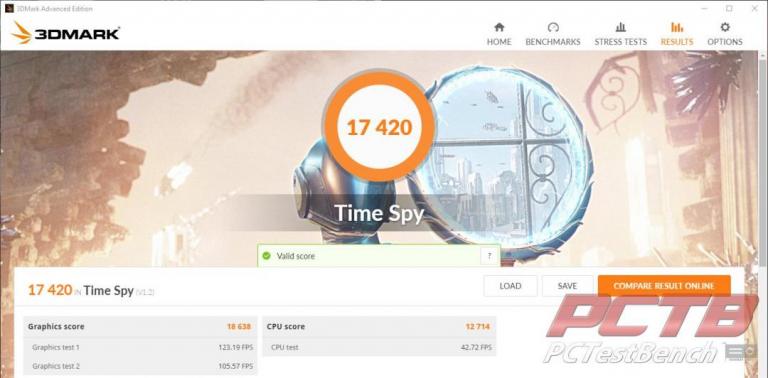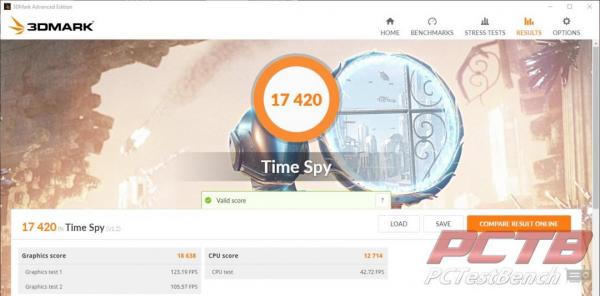 …and our score starts to fall. It's not unstable though. Interesting. We were able to go on up to max scale at +1500Mhz, but our score just utterly tanks, landing at about 7025 points, less than half of stock. Out best score comes in at around +1200MHz, pushing the memory any further doesn't cause instability in the least, but it does start dropping performance pretty quickly.
Overclocking the Core… doesn't really do much. Any more than +30MHz causes instability. No matter what we do, the card settles in at 2040MHz +/- 15MHz after it warms up. MSI doesn't leave much on the table for us.