Final Thoughts & Conclusion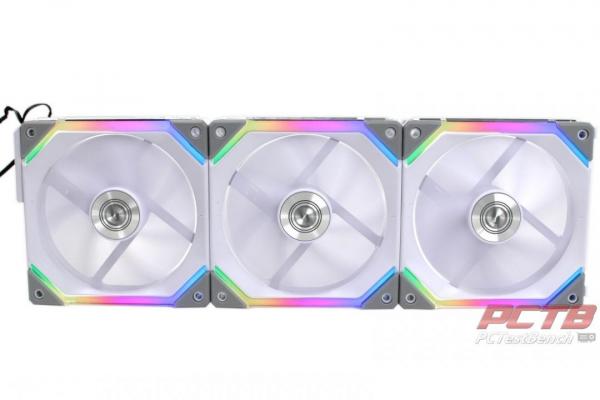 Lian Li's UNI FAN SL120 is the new one-stop-shop for fans. Providing anything you would want in a fan from solid airflow to high static pressure for superior cooling, all while doing it in style. Oh, and did we mention easy cable management? The highly unique system for joining fans makes building a breeze, and even readily lends itself to a test bench lifestyle where you are constantly changing things around. The fans interlock so firmly, you can hold a full string of 4 fans in place with 2 bolts quite easily. The included controller works really well with the L-Connect software, but we do wish you could remove the main cables without needing to pull on the wiring. A few upgrades down the road, you could find yourself pulling the wires out of the connector accidentally. One thing Lian Li does right here compared to most on the market, the controller remembers your last settings. There is nothing that annoys people (or at least, me) more than getting your lighting just how you like it, and having to deal with generic rainbow puke as you boot up until the software loads. What does near-perfection cost? A single fan is a reasonable $25, but a 3-pack with controller sets you back a fair $80, at the cheapest end of the scale for 3-pack of quality RGB fans.
Overall, Lian Li Really knocked it out of the park with the UNI FAN. The SL120 checks every box, including the all-important price.
Great Job Lian Li!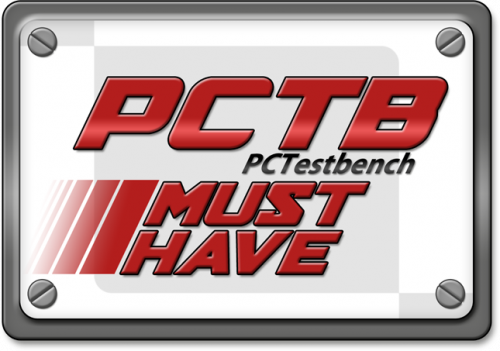 More Lian Li Products we have reviewed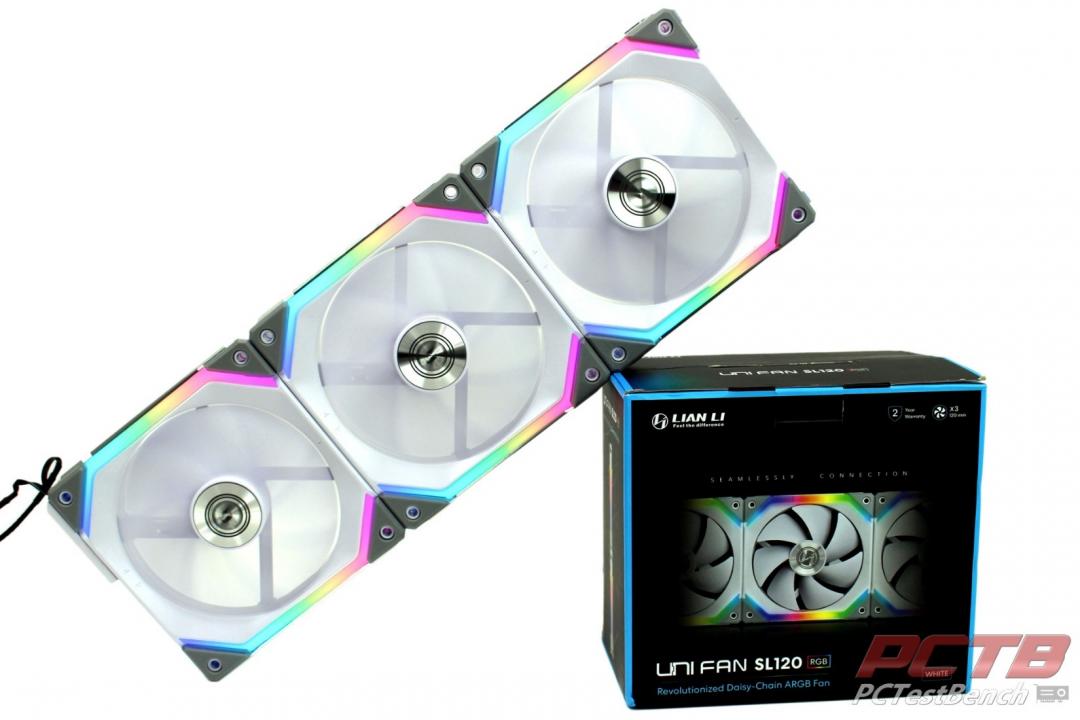 Lian Li UNI FAN SL120 Fan Review
PRO'S
Modular, Daisy-chain design
Great Static Pressure
Rich Lighting Effect
Included Controller
Price
CON'S
Controller Design prevents unplugging cables using connector