Software
ENC Security's ENCDataVault Lite
Like most people, you keep a treasure trove of private information, on your computer or other storage devices, that may include important documents, photos, videos, financial records, and other sensitive data that make up your digital life, and that deserve the protection you would want to have for any property you own.
Each and every day, cybercriminals are at work, hacking into computer systems and making off with private files and sensitive information. Now, with ENC Security Software, you have a simple to use program, with all the tools needed to protect your important files and data from unauthorized access and malicious or criminal misuse. The possible consequences of information falling into the wrong hands: identity theft, embarrassment, job loss, or worse… will no longer be your concern, when you take the few seconds needed for ENC Security Software to permanently secure all your important documents and sensitive data.
Whether you are securing your vital information on your desktop, laptop, flash drive, or some other storage device, With ENC DataVault Security Software you can now have peace of mind and full control of your digital life.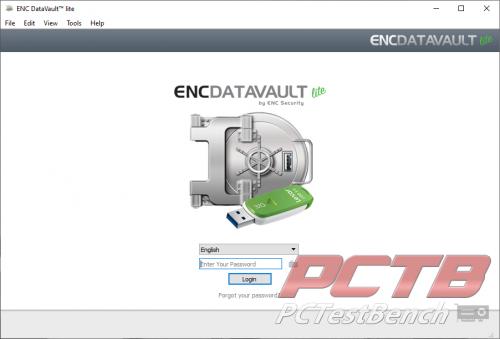 When you first run the portable ENCDataVault, it will ask you to set a password and reminder phrase. Subsequent runs will ask you to log in.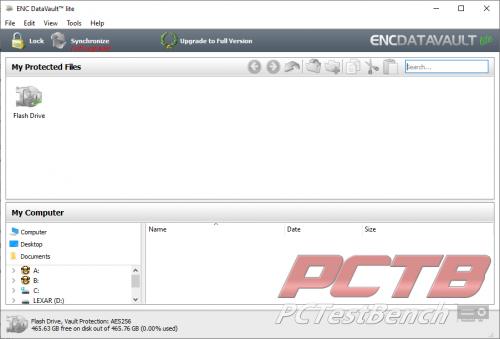 Once inside, you'll see your 'Flash Drive' Vault Door on the top. Double-clicking it will open the secured area of your SL100 Pro.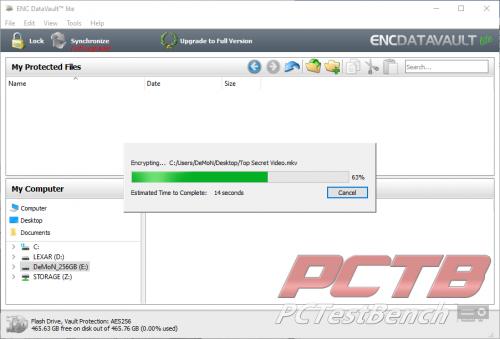 Once inside, you can drag files in and out.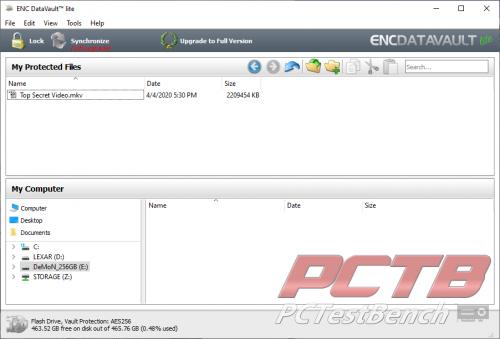 Your encrypted files will show in the window while logged in, but nowhere else.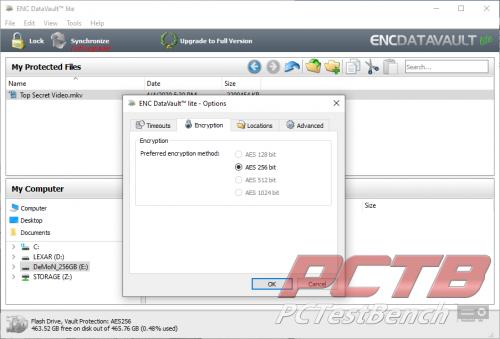 Under Tools > Options, you have the option of different encryption levels if you have the full version.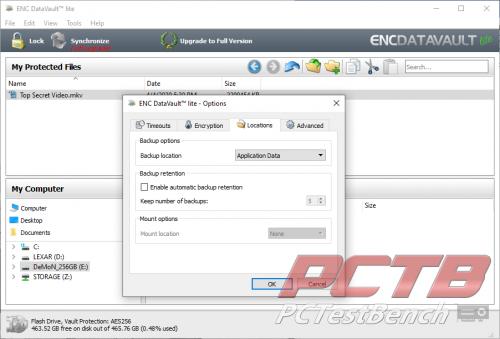 We all know things can happen to portable drives, whether it falls under the car seat or you leave it at your work desk, sometimes you need your files still. ENC keeps a local copy of your data backed up, or multiple revisions if you want.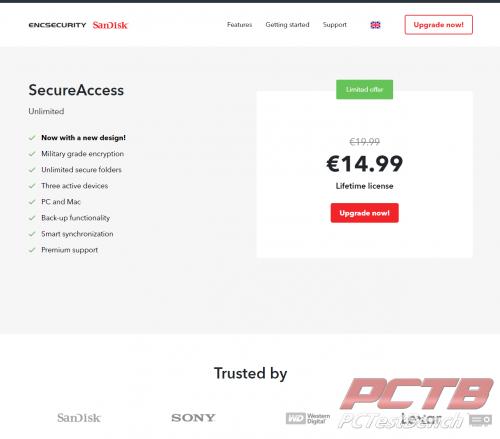 If you want the increased feature set, hitting the button top and center in the window will take you to the ENCSecurity website where you can buy the full version.