If you demand the most out of your system, PCIe 4.0 is likely a key to your need for speed. Teamgroup's T-Force Cardea A440 leverages PCIe 4.0 to provide speeds of up to 7GB/s. Cooling is often a concern with high-speed SSD's, but Teamgroup provides you with two options in the same box. Use the industrial super material, graphene, in an ultra-thin sheet for low profile installations for 9% better cooling than a naked drive, or the included aluminum heatsink for maximum cooling with up to 15% cooler temps. The choice is yours. You'll never have to compromise on capacity either as the Cardea A440 comes in one or two Terabyte capacities. Let's check it out!
PC Test Bench would like to thank TeamGroup for providing us with a sample of the Cardea A440 to check out.
Teamgroup's take on the Cardea A440:
The T-FORCE CARDEA A440 PCIe 4.0 SSD supports the PCIe Gen 4×4 specification and the latest NVMe 1.4 standard and is backward compatible with PCIe 3.0 interface ports. Not only does it support high read/write speeds of up to 7000/6900 MB/s, but it is also available with large capacities of 1 or 2 TBs. The classic matte black CARDEA A440 features two of the industry's first interchangeable, patent-certified thermal modules. The layered and unique beveled surface of the "aluminum fins" is specially designed to increase the heat dissipation area and can reduce SSD temperature by up to 15%. The "ultra-thin graphene heat sinks" consist of the best materials for thermal conductivity and can dissipate heat by up to 9%. TEAMGROUP's CARDEA A440 provides the best heat dissipation solution. Gamers no longer need to worry about encountering thermal throttling when running games at full speed, causing slowdowns. They can freely enjoy the ultimate gaming experience.
The T-FORCE CARDEA A440 SSD uses the latest RRL (Read Recovery Level) technology, which can improve the SSD's lifespan. Its optimized NVM Sets segmentation mechanism and PLM (Predictable Latency Mode) reduces latency and read and write wear. The CARDEA A440 SSD not only features remarkable specifications but also heat dissipation technology and excellent durability, providing the most stable experience for users and helping them realize their full gaming potential.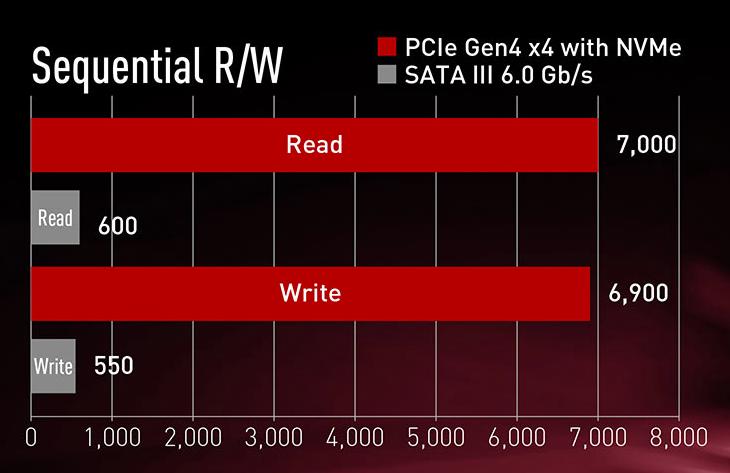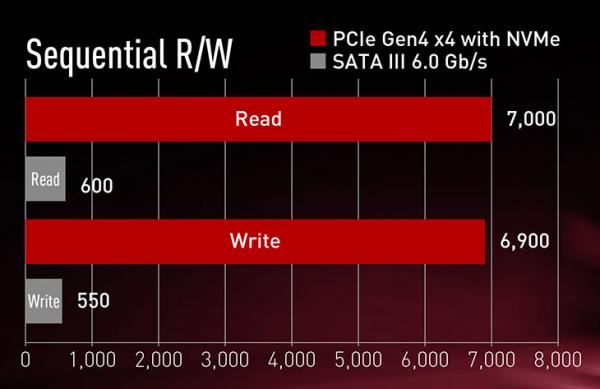 Enjoy the lightning speed of the PCIe Gen4 x4
Supports the latest PCIe Gen4 x4 specification, reaching 7,000/6,900 Mb/s, provides outstanding performance 15 times faster than ordinary SATA SSDs and is backward compatible with PCIe 3.0 ports.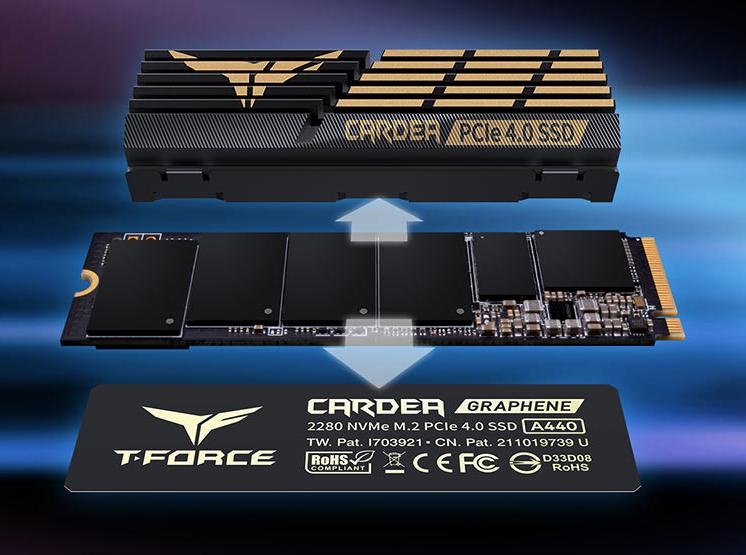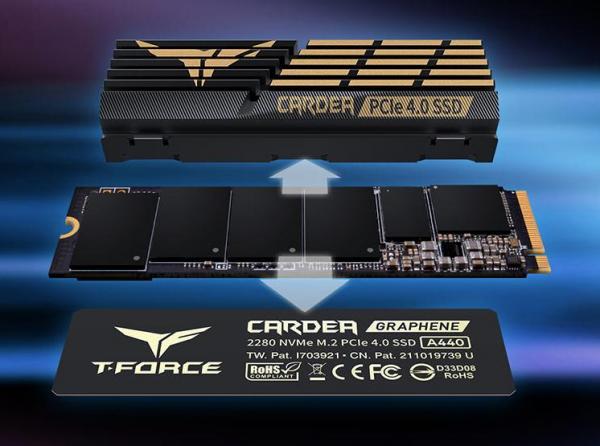 Featuring two patented heat sinks
The first in the industry to incorporate two patented heat sinks, giving you the benefits of a patented high-strength aluminum heat sink and a patented ultra-thin graphene heat sink at the same time, so you can choose your preferred method for dissipating heat.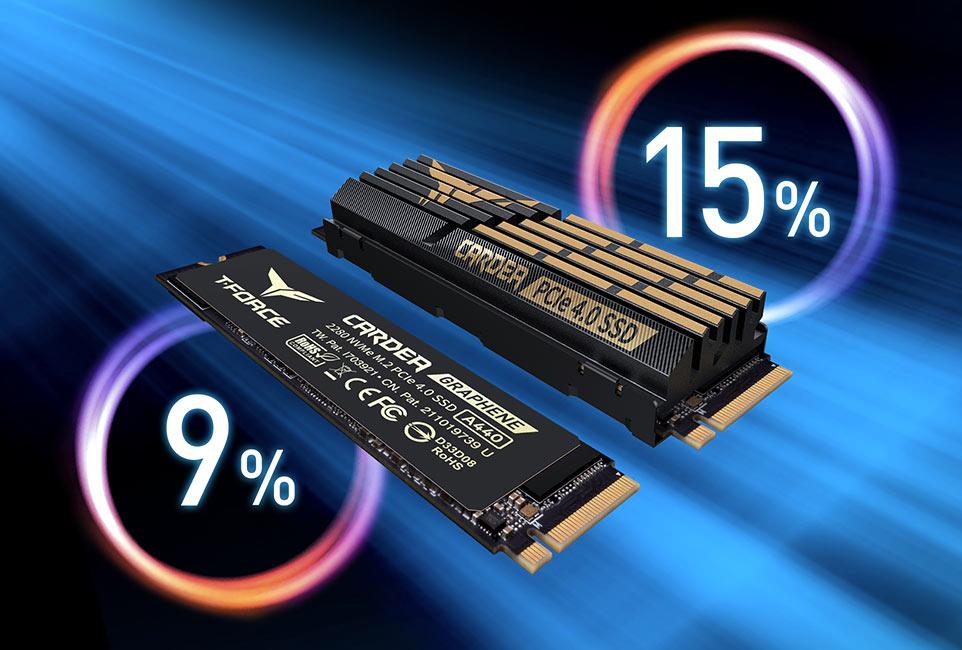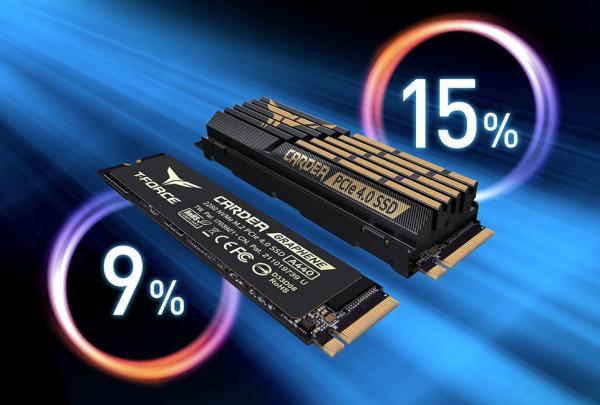 Effective cooling—flexible installation
The patented high-strength aluminum heat sink features a unique thermal diversion design, capable of effectively reducing the temperature by up to 15%. The patented ultra-thin graphene heat sink features graphene material with excellent thermal conduction performance, delivering heat dissipation rates of up to 9%. Two patented heat sinks allow for flexible assembly without interference issues.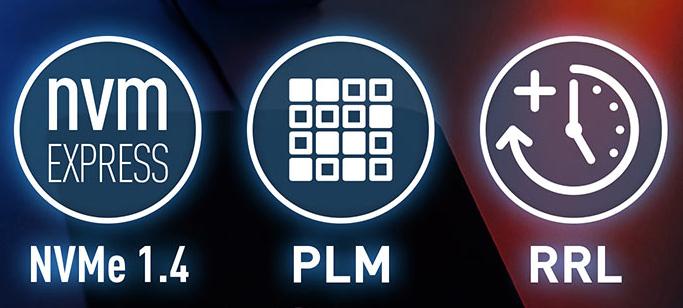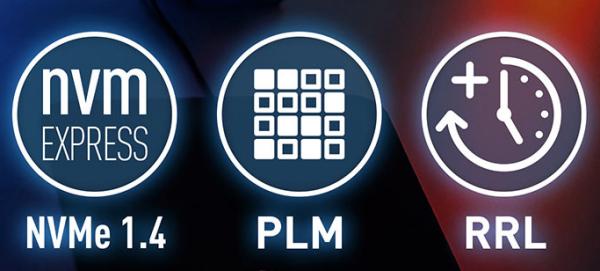 Supports the latest NVMe 1.4 standard
Supports the latest NVMe 1.4 standard, optimizes the NVM sets distribution mechanism and Predictable Latency Mode (PLM), effectively reducing latency while minimizing read/write damage and improving system QoS. Uses the latest Read Recovery Level (RRL) technology to extend the SSD's service life.
FEATURES
Enjoy the lightning speed of the PCIe Gen4 x4
Featuring two patented heat sinks
Effective cooling—flexible installation
Supports the latest NVMe 1.4 standard
SPECIFICATIONS
Interface

PCIe Gen4.0 x4 with NVMe 1.4

Capacity
Operation Temperature
Terabyte Written (TBW)

1TB – 700TBW
2TB – 1,400TBW

Performance

Crystal Disk Mark:

1TB Read/Write: up to 7,000/5,500 MB/s
2TB Read/Write: up to 7,000/6,900 MB/s

IOPS (IOMeter):

1TB Read/Write: up to 650K/700K
2TB Read/Write: up to 650K/700K

Weight

13g (with Graphene heat sink)
46g (with Aluminum heat sink)

Dimensions

0(L) x 22.0(W) x 3.7(H) mm (with Graphene heat sink)
0(L) x 23.4(W) x 12.9(H) mm (with Aluminum heat sink)

MTBF
Warranty