Tech News
Better Gaming Consoles – and Better Games – Depend on Better SSD Storage
Gaming SSDs - A New Class of Drive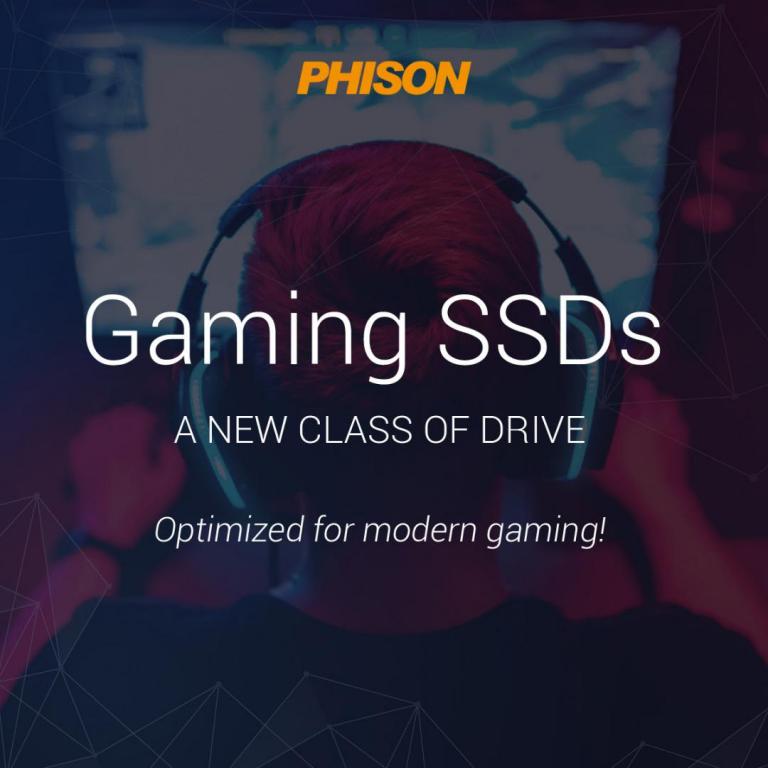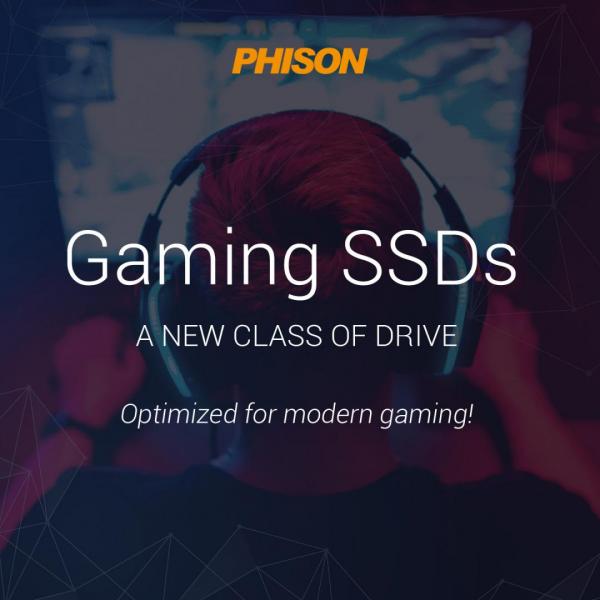 San Jose, Calif., July 27th, 2021 – Designing high-end video gaming consoles and devices isn't all fun and games. The technical challenges of increasingly sophisticated gaming have created new demands for power, performance, and data management, according to experts at Phison Electronics Corp. (TPEX: 8299), a global leader in NAND flash controller integrated circuits and storage solutions.
With the advent of 4K video, games stream more frames per second. Creating graphics with ray tracing instead of rasterization produces far more realistic 3D effects and higher levels of detail. As game file sizes have grown, so have performance demands. Internally, gaming devices must manage new workloads, requiring updates in storage and memory.
"Developing a new AAA game title costs millions of dollars, and the storage architecture is decided early in the process because it's a fundamental part of the game," says Sebastien Jean, CTO, Phison Electronics.
Below are storage considerations that are unique to PC gaming, game consoles, and even smartphones optimized for gaming.
The right drives
SSDs intended for modern gaming must be more sophisticated than those supporting general PC workloads. Previous generations of consoles loaded the level content, codes, and textures into DRAM, but the large game maps are starting to exceed DRAM capacities. Instead, games are moving to just-in-time 64K texture streaming from high-capacity NAND flash SSDs. Games can now take full advantage of a deeper queue, making the best use of SSD bandwidth and reducing load times.
On the other hand, game patches only update pieces of each file that have changed, and these random write orders are more difficult for NAND to organize.  Gaming class drives will support extensions to allow file-system optimization directly on the SSD. Unlike other applications, games often perform "speculative reads," anticipating the player's next move, and use an abort command when the game guesses wrong. These functions create stress on the SSD, so gaming SSD developers add more advanced internal operations to keep the data error-free and ensure longevity.
The right performance
Better games running on better processors pushed the bandwidth limits of PCIe Gen 3 interfaces, and forced a shift to PCIe Gen 4. Current PCIe Gen 4 SSDs can saturate the host interface at 7.4 GB per second, which allows developers plenty of space to scale further – the first designs target a sustained read speed of 2400 MB/s on 64K texture streaming workloads without degradation regardless of gameplay duration.  Though this will likely increase as game developers learn how to work with these new drives. A standard client SSD will run into problems on streaming texture games after a few hours of gameplay.  Device developers can look for drives featuring the Guaranteed Gaming Bandwidth (GGB) metric and compare it to their game requirements.
Gaming drives also require latency control. On a typical PC or mobile phone app, if an occasional read command takes a few milliseconds to complete, it doesn't have much of an impact. However, this same level of latency during gameplay will create obvious visual glitches. A gaming SSD should include additional features from enterprise-level flash: Quality of Service (QoS) and IO Consistency, both of which measure and define latency.
"If we compare workloads to cars, the standard client workload is like a station wagon, and the gaming workload is like a high-performance sports car: they can both hit 100 miles per hour, but the gaming-tuned SSD will support a much more aggressive driving style," says Jean.
About Phison
Phison Electronics Corp. (TPEX:8299) is a global leader in NAND Flash controller integrated circuits and storage solutions for the consumer, industrial and enterprise markets. Phison provides various services from controller ASIC and firmware design, system integration, IP licensing, and total turnkey solutions, covering applications across SSD (PCIe/SATA/PATA), eMMC, UFS, SD, and USB interfaces. Phison is an active member of industry associations, including the Board of Directors for SDA, ONFI, UFSA, and a contributor for JEDEC, PCI-SIG, MIPI, NVMe, and IEEE-SA.