Introduction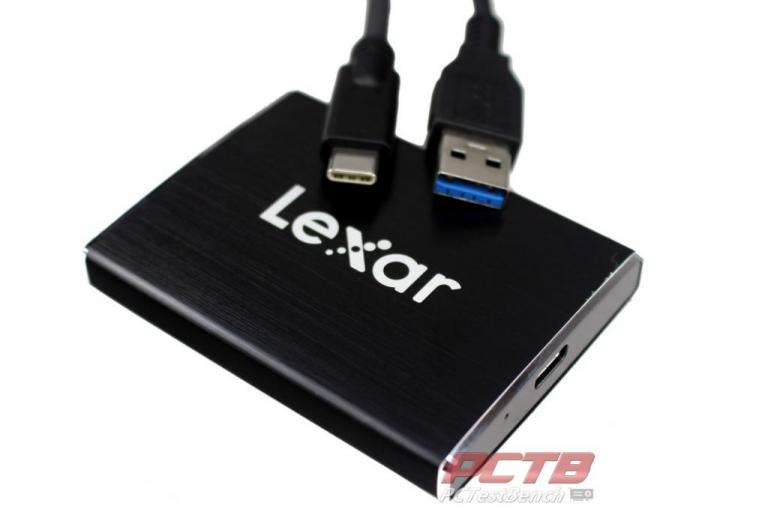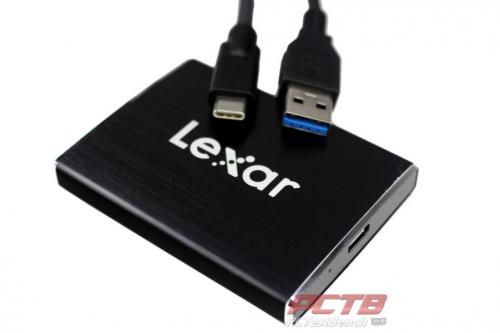 Lexar's SL100 Pro portable SSD fills an important niche where users need to keep their data close and access it quickly.  Whether you are a content creator sitting in a coffee shop editing video or a professional working with large data sets between meetings, the need for high-speed access to your data is at an all-time high. While it seems everything now has a cloud-oriented solution, today's mobile-oriented world doesn't always allow the level of access you need. Lexar's SL100 Pro provides pocket-sized access to everything you need at speeds that leave most USB drives far in the rear-view mirror. The SL100 Pro utilizes SuperSpeed USB 3 10Gbps to enable sequential speeds of over 900MB/s in both reads and writes.
PC Test Bench would like to thank Lexar for providing us with a sample of the SL100 to test out.
About Lexar:
Lexar was split off from Cirrus Logic in 1996 in San Jose, California, and manufactured flash storage products including SD and CF memory cards, USB flash drives, and Solid-State Drives. Lexar was later acquired by Micron in 2006 and continued on until 2017 until parent company Micron announced it would discontinue its retail removable media storage business and put it up for sale. Lexar branding and trademark rights were purchased by China-based memory company Longsys.
Superior speed when accessing your content on-the-go
Quickly and securely store and access your content anywhere with the Lexar® Professional SL100 Pro Portable SSD. With sleek, slimline styling and a premium aluminum finish, it provides superior performance on the go, with speeds up to 950MB/s read and 900MB/s write. Available in 500GB and 1TB capacities.
FEATURES
Superior SSD-level performance, with speeds up to 950MB/s read and 900MB/s write1
Sleek, slimline styling with a premium brushed aluminum finish
Durable, portable design resists harsh temperatures and vibration
Includes 256-bit AES encryption software solution to protect files securely
Features a USB Type-C port, and includes both USB Type-C to Type-C cable and USB Type-C to Type-A cable
Three-year limited warranty
SPECIFICATIONS
Color                                     Black
Capacity                                500GB, 1TB
Interface                                USB 3.1 Type-C
Speed                                    Up to 950MB/s read, up to 900MB/s write
System Supported                Mac® OSX 10.6+, Windows® 10/7/8
Standard USB                        (Type-A or Type-C) port
Operating Temperature        0°C to 70°C
Storage Temperature           -40°C to 85°C
Dimension (W x L x H)          55 x 73.4 x 10.8 mm / 2.165" x 2.89" x 0.425"
Weight                                  70.5g / 0.155lbs(Without Cable)