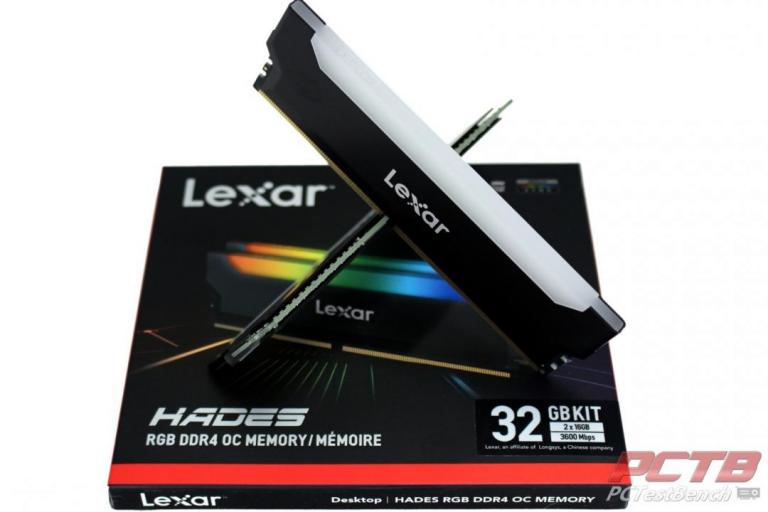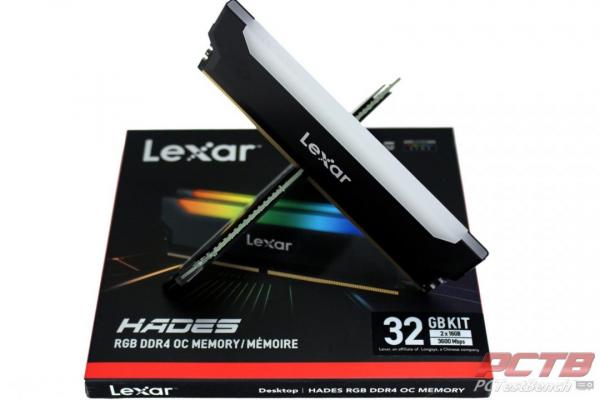 Lexar is pretty well known for memory products from flash memory cards to actual laptop and desktop ram. However, 'gaming' oriented products have never really been in the portfolio…until now. Introducing the Hades RGB DDR4 memory from Lexar. Featuring everything a gamer needs, from XMP 2.0 overclocking profiles to sleek aluminum heat spreaders, and even the 'gaming' requisite RGB lighting, Lexar's new Hades RGB gaming memory is ready to help you send your digital enemies to meet the Greek god of the underworld. Let's check it out!
PC Test Bench would like to thank Lexar for providing us a Hades RGB kit to check out!
What Lexar has to say about the Hades RGB memory family:
The Lexar Hades RGB DDR4 overclocked memory is the perfect upgrade for the gamer who wants next-level performance and an improved gaming experience. And with Lexar RGB Sync, bring your system to life with customizable RGB lighting controls.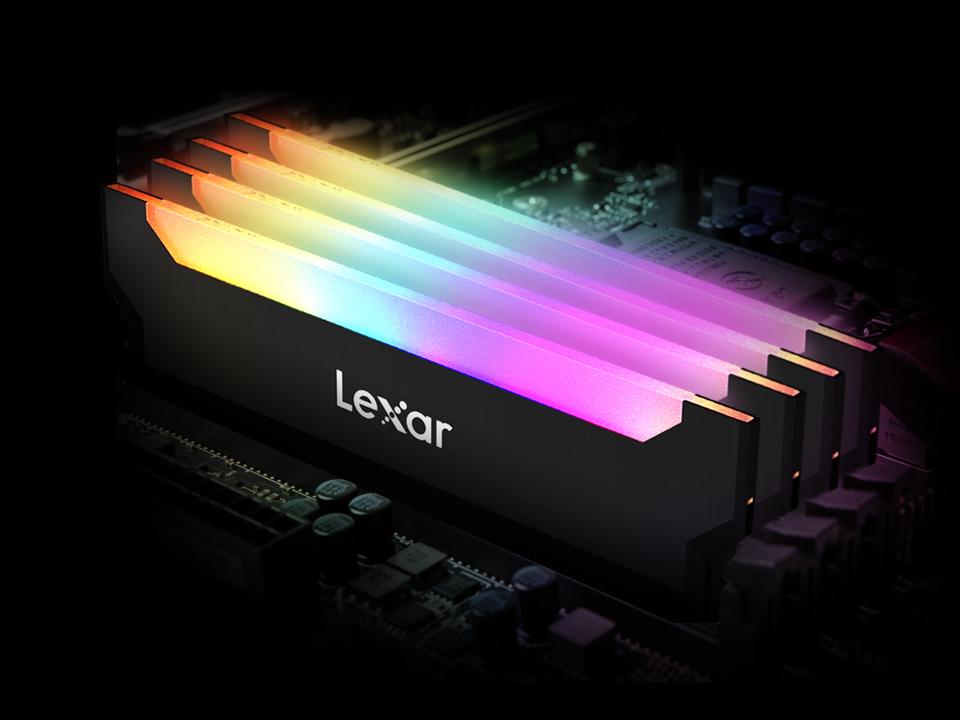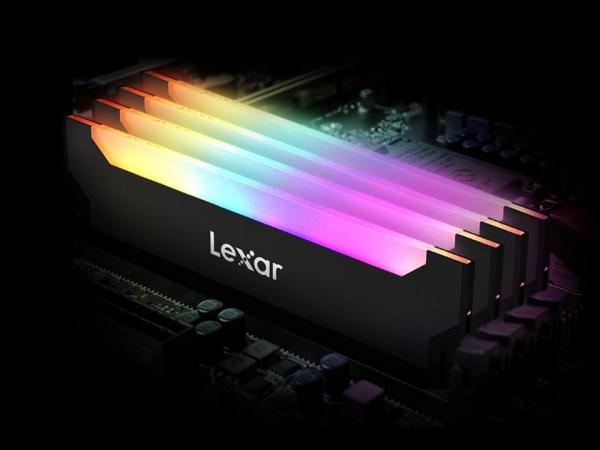 Light up every moment
The Lexar Hades RGB DDR4 refreshes and enhances your gameplay with vibrant colors of RGB lighting effects. The RGB lights create a lively atmosphere rendering your gameplay more realistic and adds a touch of style to your gaming journey.
Speed up your gameplay with quicker response time
Level up your gaming experience with the Lexar Hades RGB DDR4 overclocked memory.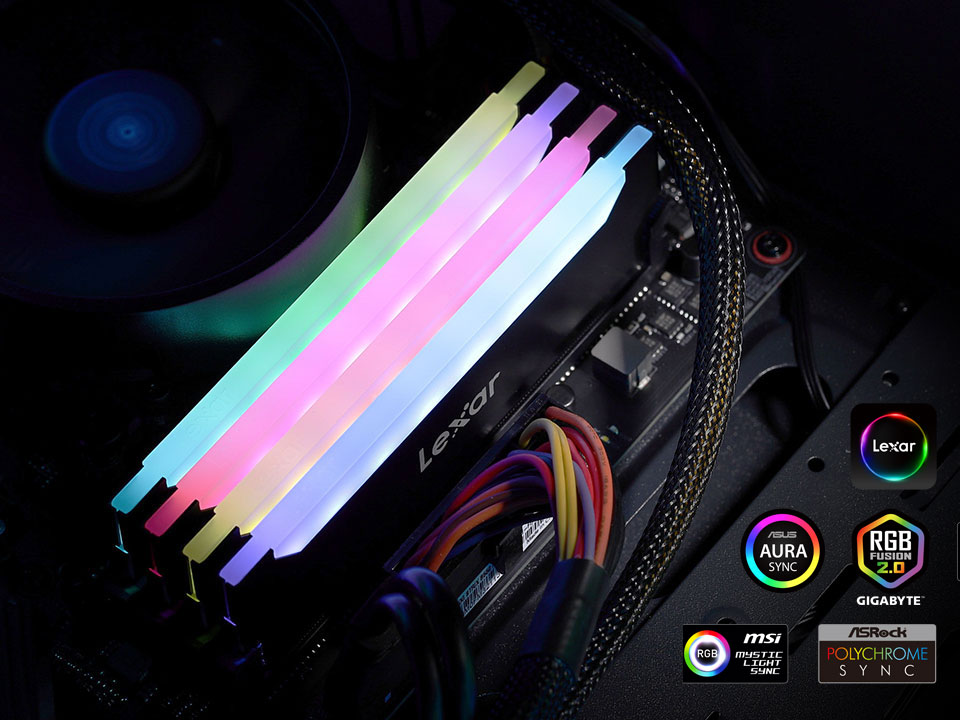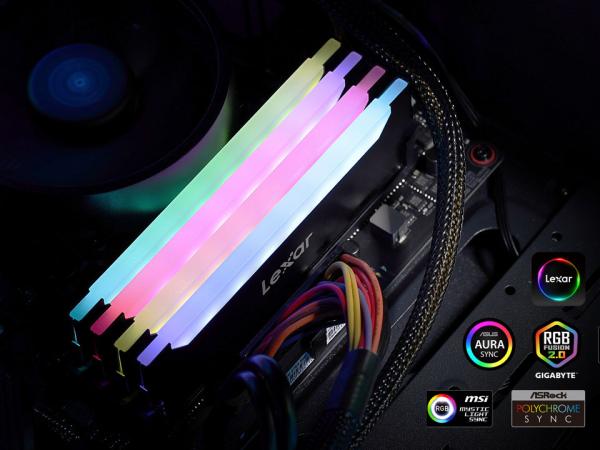 Sync and customize your RGB lighting effects
With Lexar RGB Sync, a powerful RGB lighting control software, you can synchronize your lighting effects by setting color, intensity, and speed. You can save your lighting effect profiles as well. The Lexar Hades RGB DDR4 is also compatible with the RGB control software of major motherboard brands.
Supports XMP 2.0
The Lexar Hades RGB DDR4 is compatible with latest INTEL XMP 2.0 and AMD Ryzen to optimize and enhance your gaming experience.
Keep your game cool and steady
The Lexar Hades RGB DDR4 is designed with a sleek aluminum heat spreader to keep your system cool for you to run your game.
Rigorously tested
All Lexar product designs undergo extensive testing in the Lexar Quality Labs, facilities with more than 1,100 digital devices, to ensure performance, quality, compatibility, and reliability.
FEATURES:
Vibrant RGB colors let you enjoy an interactive gaming experience
Level up your gaming experience with DDR4 overclocked performance
Lexar RGB Sync allows you to synchronize your RGB lighting controls
Optimized with latest Intel XMP 2.0 and supports AMD Ryzen platform
Heat dissipation to keep things cool
Lifetime limited warranty
SPECIFICATIONS:
Capacity: 8GB,16GB, 16GB kit (2 x 8GB), 32GB kit (2x16GB)
XMP Frequency: (3600MHz)
XMP Timings: 18-22-22-42
Tested Voltage for Profile 1: 1.35V
Format: NON-ECC Unbuffered DIMM
Pin Out: 288-Pin