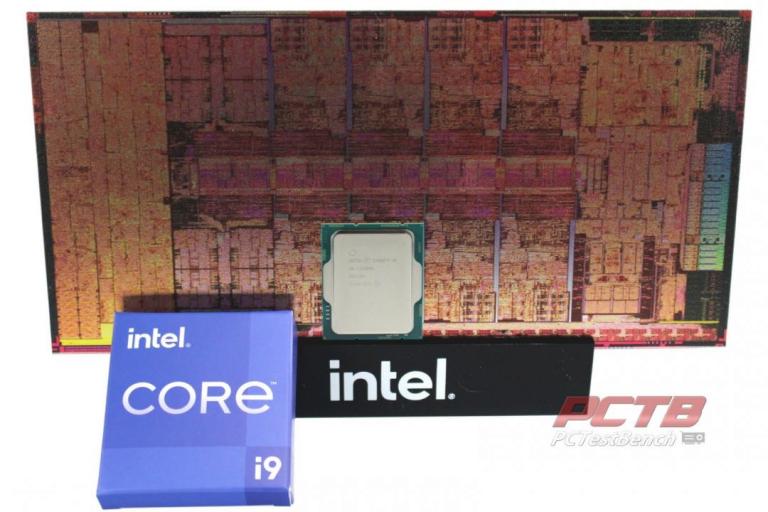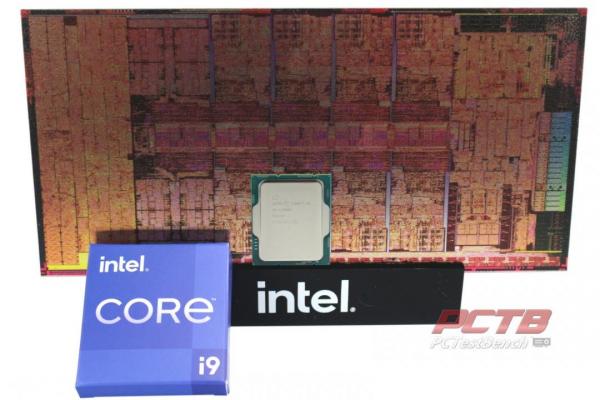 Intel's 12th generation Core processors are finally here, and they bring an entirely new, well, everything. Those of you who have been riding the "14nm+++++++" meme can finally relax. The new Alder Lake architecture is based on the small and efficient 'Intel 7' process which is the first completely new node in around 6 years. The real paradigm shift is not the fabrication process, but the core layout. Mobile devices like cell phones and tablets have been mixing different core types into the same package for several years now, but now you get the same benefits of a hybrid architecture brought to the desktop. The all-new Core i9-12900K packs in eight full-fat, Hyper-Threaded 'Performance Cores' and an additional eight lighter weight, single-threaded 'Efficient Cores' giving you a total of 16 cores and 24 threads. Add in a new cache architecture that has almost as much L2 as the previous generations' L3, and a massive 30MB L3 Smart Cache tuned for reduced latency and you get fast game loading and smooth frame rates.
This layout gives you uninterrupted massive performance for your high-demand foreground tasks like gaming or content creation and lets lower priority background tasks like stream encoding and updates be offloaded to efficient cores to be dealt with behind the scenes. Intel isn't leaving the delegation of these tasks up to chance either. Intel's Thread Director is an OS-agnostic intelligence built into the core that dynamically schedules threads to cores with nanosecond precision. Thread Director can also communicate with a compatible OS like Windows 11 for optimal scheduling decisions for any workflow or combination of workloads.
A ton of other new things are included as well. Main CPU PCIe lanes are now a blazing fast PCIe 5.0. That is yet again double the previous generation PCIe 4.0 with an x16 link pushing a staggering 63GB/s (yes, BIG 'B') in each direction. The DMI link to the chipset now spans eight DMI 4.0 lanes and system memory jumps a generation to DDR5 with speeds up to 4800MT/s and beyond. If you don't have DDR5 yet, don't fret, 12th Generation Core processors still support DDR4, and board partners will be launching DDR4 compatible boards as well as DDR5 models. The new 600 series chipsets support up to 12 lanes of PCIe 4.0 themselves and integrate all the latest technology like Wi-Fi 6E and USB 3.2 2×2 20gbps as well.
PC Test Bench would like to thank Intel for sending the Core i9-12900K over for us to check out!
What Intel has to say about the Core i9-12900K:
12th Gen Intel® Core™ Processors. Delivering Superior Performance Where You Need it Most.
Take the next evolutionary leap with the performance hybrid architecture of 12th Generation Intel® Core™ processors. Get the performance you need, where you need it—whether you're a gamer, creator, streamer, or everyday user. Whatever you're into, do more of it, whenever you want.
Important Features:
Breakthrough Core Technology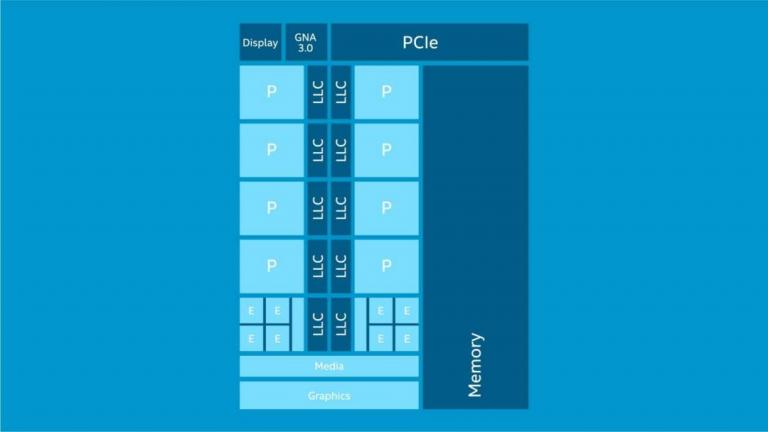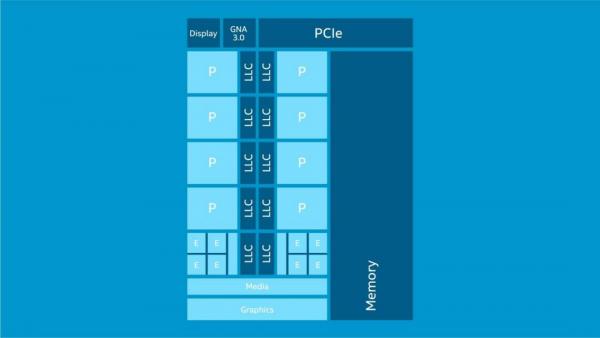 In a game-changing advance for core performance, 12th Gen Intel® Core™ desktop processors power a revolutionary approach to the x86 architecture. Its Performance-cores—or "P-cores"—are optimized for single & lightly-threaded performance, while its Efficient-cores—or "E-cores"—are optimized for scaling highly-threaded workloads. Intel® Thread Director helps to monitor and analyze performance data in real-time to seamlessly place the right application thread on the right core and optimize performance per watt.1 That means gamers, creators, and professionals can harness both intelligence and power to enhance the experiences that matter most.
Immersive Experiences
Whether you're delving into the latest gaming titles or focusing on advanced professional applications, 12th Gen Intel® Core™ Desktop processors enable you to immerse without interruptions. Intel® UHD Graphics driven by Xe Architecture invites you to take a deep dive into vivid new experiences with enhanced visual support for up to 8K HDR video in billions of colors and up to 4 simultaneous 4K displays. 12th Gen Intel® Core™ desktop processors are capable of canceling out interruptions with enhanced Gaussian & Neural Accelerator 3.0 (GNA) for more efficient noise suppression and background blurring on video. For elite gaming, world-class productivity, free-flowing creation, and more, 12th Gen Intel® Core™ desktop processors enable deep immersion and focus.
Accelerating Platform Innovation
Tap into the latest platform technologies that drive incredible gaming, workflow, and creation. Our 12th Gen Intel® Core™ desktop processors offer up to 20 lanes (16 PCIe 5.0 and 4 PCIe 4.0) to drive optimal discrete graphics and storage performance by enabling higher bandwidth connection points. DDR5 brings fast speeds up to 4800 MT/s, this allows for increased memory bandwidth speeds compared to previous generations that use DDR4 3200 MT/s memory. Fine-tune both compute power and performance with unlocked 12th Gen Intel® Core™ desktop processors that have overclocking capabilities and Advanced Tuning support via Intel® Extreme Tuning Utility (XTU). With these and other platform enhancements you'll be able to work, game, and create with impressive control and confidence.
Performance Hybrid Architecture
Performance hybrid architecture, combining Performance-cores (P-cores) and Efficient-cores (E-Cores) to deliver balanced single-thread and multi-threaded real-world performance.
Intel® Thread Director
Optimizes workloads by helping the OS scheduler intelligently distribute workloads to the optimal cores.
PCIe 5.0 up to 16 Lanes
Offers readiness for up to 32 GT/s for fast access to peripheral devices and networking with up to 16 PCI Express 5.0 lanes.
PCIe 4.0 up to 4 Lanes
Offers up to 16 GT/s for fast access to peripheral devices and networking with up to 4 PCI Express 4.0 lanes.
Up to DDR5 4800 MT/s
This industry-first memory technology supports fast frequencies and high bandwidth and throughput leading to enhanced workflow and productivity.
Up to DDR4 3200 MT/s
Supports faster frequencies and higher bandwidth and throughput leading to enhanced workflow and productivity.
L3 and L2 Cache
Increased shared Intel Smart Cache (L3) and L2 cache sizes deliver large memory capacity and reduced latency for fast game loading and smooth frame rates.
Intel Deep Learning Boost
Accelerates AI inference to improve performance for deep learning workloads.
Gaussian & Neural Accelerator 3.0 (GNA 3.0)
Processes AI speech and audio applications such as neural noise cancellation while simultaneously freeing up CPU resources for overall system performance and responsiveness.
Intel Turbo Boost Max Technology 3.0
Identifies the processor's fastest cores and directs critical workloads to them.
Intel UHD Graphics driven by Xe Architecture
Rich media and intelligent graphics capabilities enable amplified visual complexity, enhanced 3D performance, and faster image processing.
Overclocking Features and Capabilities
When paired with the Intel Z690 chipset, processor P-cores, E-cores, graphics, and memory can be set to run at frequencies above the processor specification resulting in higher performance.
Quick Specs:
Processor Cores – 16 (8P + 8E)
Processor Threads – 24
30 MB L3 Intel Smart Cache
Processor Base Power – 125 W
Maximum Turbo Power – 241W
Max Memory Size – 128 GB
Memory Speed – DDR4-3200 or DDR5-4800
Max # of Memory Channels – 2
Processor Graphics – Intel UHD Graphics 770
Sockets Supported – FCLGA1700
PCI Express

Total – 20 Lanes

PCI Express Revision – 5.0

Max # of PCI Express Lanes – 16

PCI Express Revision – 4.0

Max # of PCI Express Lanes – 16

Performance Cores

Cores – 8
Threads – 16
L2 cache – 1.25MB/core
Max Turbo Boost 3.0 Frequency – Up to 5.20 GHz
Max Turbo Frequency – Up to 5.1 GHz
Base Frequency – 3.2 GHz

Efficient Cores

Cores – 8
Threads – 8
L2 cache –2MB/core cluster (4 E-cores per cluster)
Turbo Frequency – Up to 3.9 GHz

Base Frequency – 2.4GHz
Processor Base Frequency – 3.50 GHz
Max Turbo Boost 3.0 Frequency – 5.20 GHz
Intel® Thermal Velocity Boost Frequency – 5.30 GHz-Single/4.8GHz-All Core
Cache – 16 MB Intel Smart Cache
TDP – 125 W
Max Memory Size – 128 GB
Memory Speed – DDR4-3200
Max # of Memory Channels – 2
Processor Graphics – Intel UHD Graphics 750
Scalability – 1S Only
PCI Express Revision – 5.0
Max # of PCI Express Lanes – 16
Sockets Supported – FCLGA1700
12th Gen Intel® Core™ Desktop Processors Comparisons
 
Intel Core i9-12900K & i9-12900KF
Intel Core i7-12700K & i7-12700KF
Intel Core i5-12600K & i5-12600KF
Max Turbo Frequency [GHz]
Up to 5.2
Up to 5.0
Up to 4.9
Intel® Turbo Boost Max Technology 3.0 Frequency [GHz]
Up to 5.2
Up to 5.0
n/a
Single P-core Turbo Frequency [GHz]
Up to 5.1
Up to 4.9
Up to 4.9
Single E-core Turbo Frequency [GHz]
Up to 3.9
Up to 3.8
Up to 3.6
P-core Base Frequency [GHz]
3.2
3.6
3.7
E-core Base Frequency [GHz]
2.4
2.7
2.8
Processor Cores (P-cores + E-cores)
16 (8P + 8E)
12 (8P + 4E)
10 (6P + 4E)
Intel® Hyper-Threading Technology5
Yes
Yes
Yes
Total Processor Threads
24
20
16
Intel® Thread Director1
Yes
Yes
Yes
Intel® Smart Cache (L3) Size [MB]
30
25
20
Total L2 Cache Size [MB]
14
12
9.5
Max Memory Speed [MT/s]
Up to DDR5 4800

Up to DDR4 3200

Up to DDR5 4800

Up to DDR4 3200

Up to DDR5 4800

Up to DDR4 3200

Number of Memory Channels
2
2
2
CPU PCIe 5.0 Lanes
16
16
16
CPU PCIe 4.0 Lanes
4
4
4
Enhanced Intel® UHD Graphics driven by Xe Architecture
Intel® UHD Graphics 770
Intel® UHD Graphics 770
Intel® UHD Graphics 770
Graphics Dynamic Frequency [MHz]
Up to 1550
Up to 1500
Up to 1450
Processor P-core/E-core/Graphics/Memory Overclocking3
Yes
Yes
Yes
Intel® Quick Sync Video
Yes
Yes
Yes
Intel® Deep Learning Boost (Intel® DL Boost)
Yes
Yes
Yes
Intel® Advanced Vector Extensions 2 (Intel® AVX2)
Yes
Yes
Yes
Intel® Gaussian and Neural Accelerator (GNA) 3.0
Yes
Yes
Yes
Intel® Virtualization Technology (Intel® VT-x / VT-d)
Yes
Yes
Yes
Mode-based Execution Control (MBEC)
Yes
Yes
Yes
Intel® Threat Detection Technology (Intel® TDT)
Yes
Yes
Yes
Intel® Control-Flow Enforcement Technology (Intel® CET)
Yes
Yes
Yes
Intel® Advanced Encryption Standard New Instructions (Intel® AES-NI)
Yes
Yes
Yes
Intel® BIOS Guard
Yes
Yes
Yes
Intel® Boot Guard
Yes
Yes
Yes
Intel® OS Guard
Yes
Yes
Yes
Intel® Advanced Programmable Interrupt Controller Virtualization (Intel® APIC-v)
Yes
Yes
Yes
Intel® Secure Key
Yes
Yes
Yes
Intel® Platform Trust Technology (Intel® PTT)
Yes
Yes
Yes