CPU
Intel Core i9-10900K CPU Review
A new King of Gaming is born
Synthetic Game Testing
3DMark – Fire Strike
"Fire Strike is a showcase DirectX 11 benchmark designed for today's high-performance gaming PCs. It is our most ambitious and technical benchmark ever, featuring real-time graphics rendered with detail and complexity far beyond what is found in other benchmarks and games today"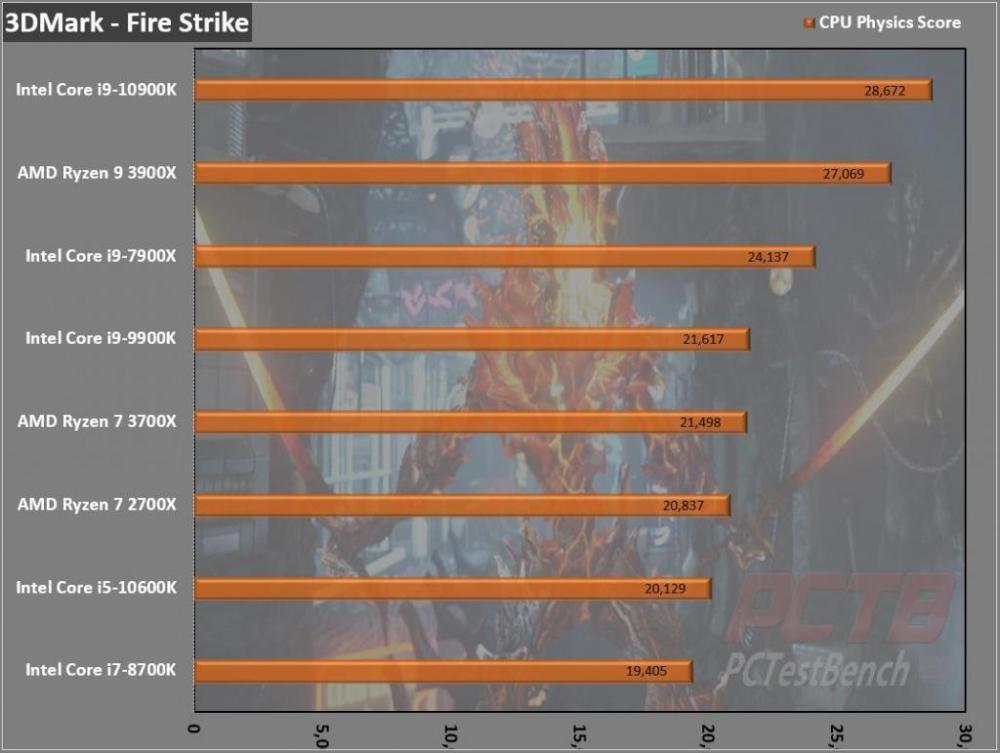 In this synthetic physics test, we see the extra few cores and increased clock speed hold a solid lead here, even against team red's 12-core part.
3DMark – Time Spy
"3Dmark Time Spy is a new DirectX 12 benchmark test for Windows 10 gaming PCs. Time Spy is one of the first DirectX 12 apps to be built "the right way" from the ground up to fully realize the performance gains that the new API offers. With DirectX 12 engine, which supports new API features like asynchronous compute, explicit multi-adapter, and multi-threading, Time Spy is the ideal test for bench-marking the latest graphics cards."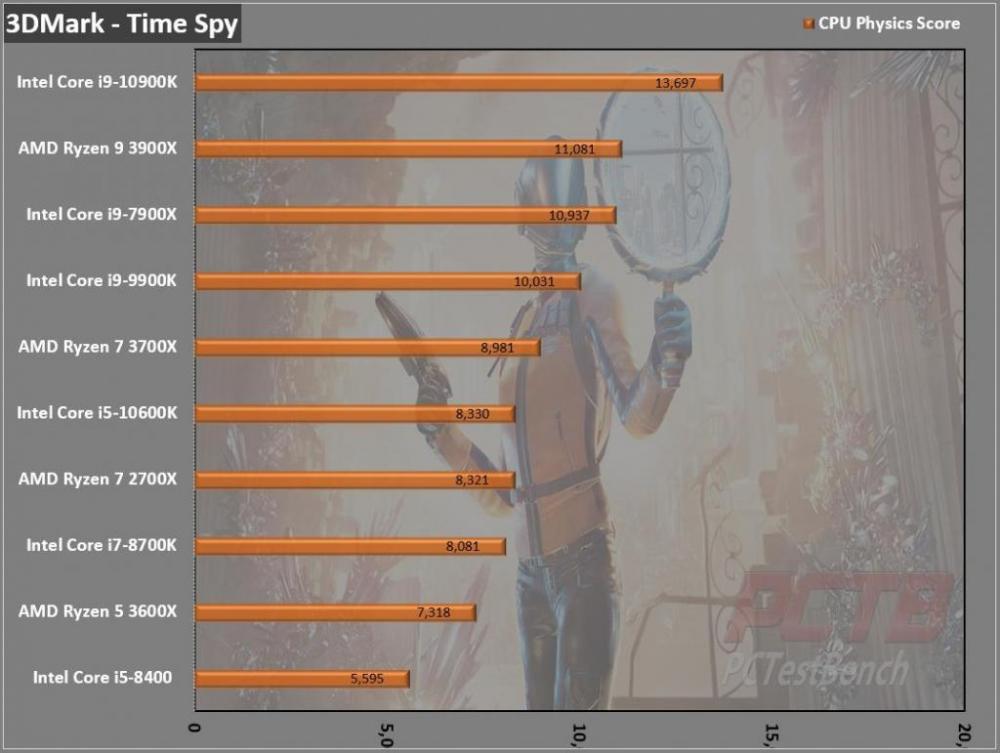 The more modern Time Spy test shows the same trend with an even wider lead on the 10900K.