CPU
Intel Core i9-10900K CPU Review
A new King of Gaming is born
Memory & Cache Testing
AIDA64 Engineer Edition
"FinalWire Ltd. today announced the immediate availability of AIDA64 Extreme Edition 1.50 software, a streamlined diagnostic and benchmarking tool for home users; and the immediate availability of AIDA64 Business Edition 1.50 software, an essential network management solution for small and medium scale enterprises. The new AIDA64 update implements AVX-optimized benchmarks for the upcoming Intel Sandy Bridge processors, adds a brand-new video encoding benchmark, and supports the latest AMD and NVIDIA graphics processors."
Part of the success story of the 10900K is the 20MB of Intel's smart cache. Not only is it flexible, but it is extremely fast, clearing the 3TB/s mark on L1 cache reads.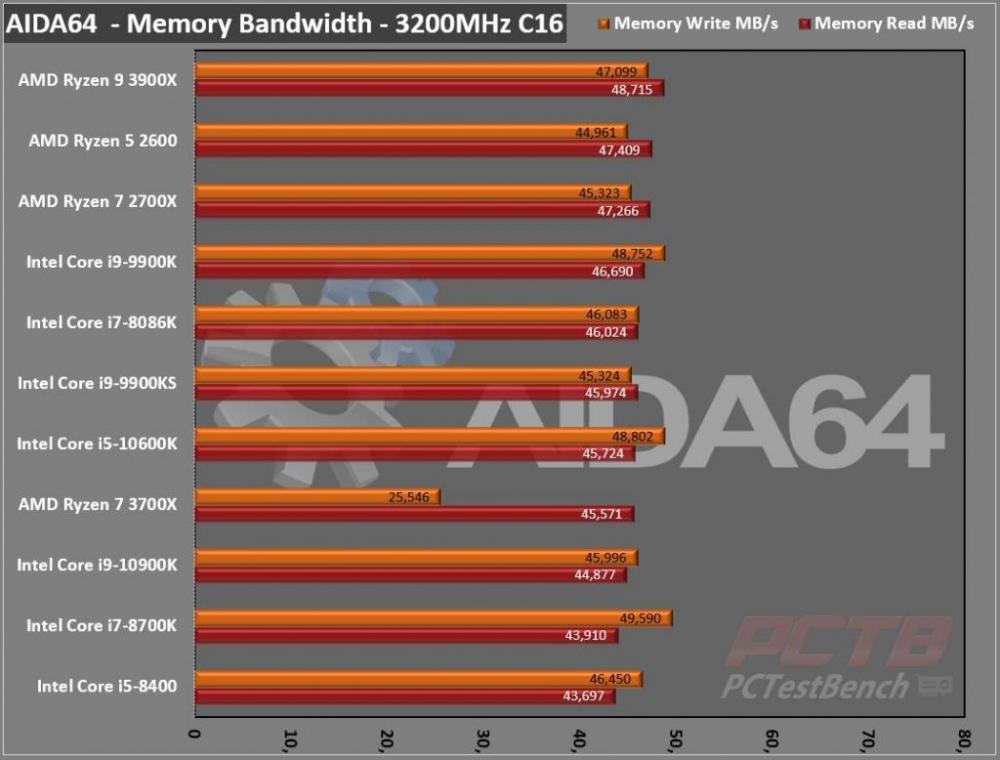 Actual memory bandwidth to the system ram is largely the same with most Dual-channel setups running this speed and latency. Nothing really stands out here, good or bad.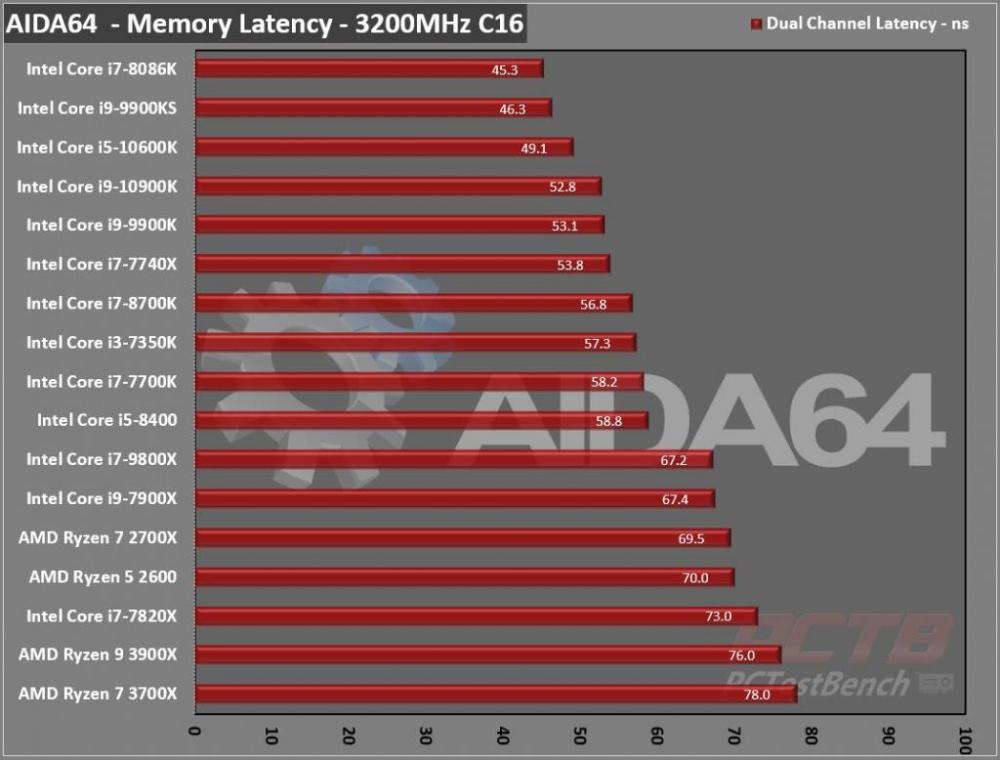 Interestingly, we see the new Core -5-10600K has a little bit lower latency overall to system memory. How boards handle XMP sub timings can affect this, so we are more looking for something that stands out, which nothing does here.
Passmark Performance Test – Memory Mark – Threaded
"Fast, easy to use, PC speed testing, and benchmarking. PassMark Performance Test ™ allows you to objectively benchmark a PC using a variety of different speed tests and compare the results to other computers."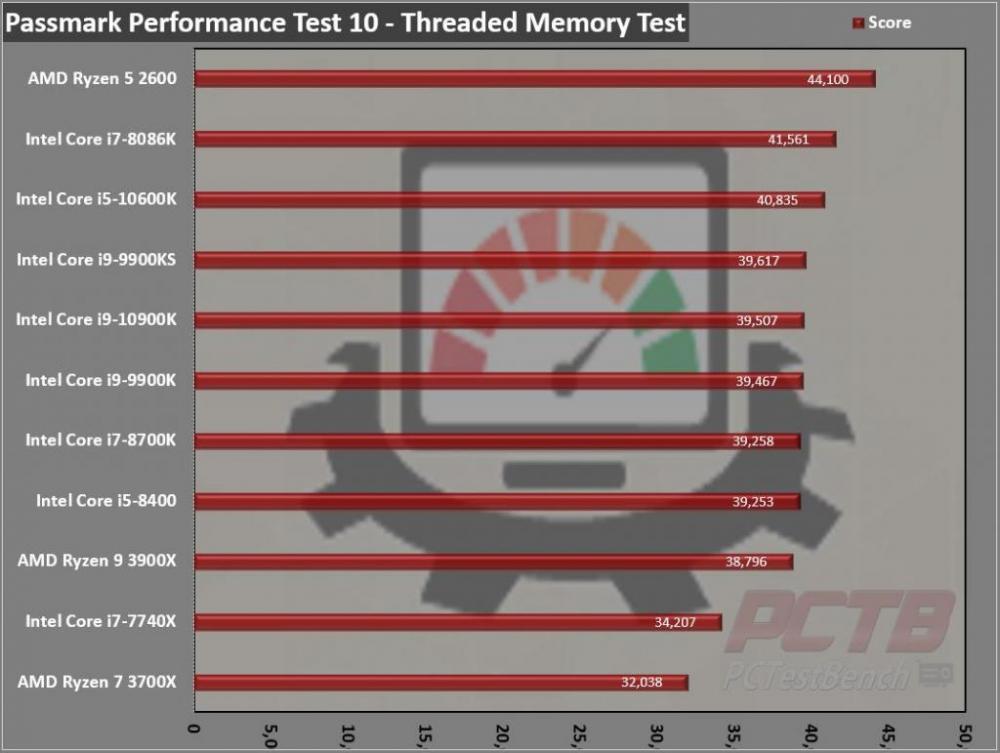 Passmark again shows us with the i5-holding a slight performance advantage over the new i9.
SiSoft Sandra – Memory Bandwidth – Aggregate.
"SiSoftware Sandra provides a robust package of diagnostic tools for testing your system and teasing out its problems–or potential headaches."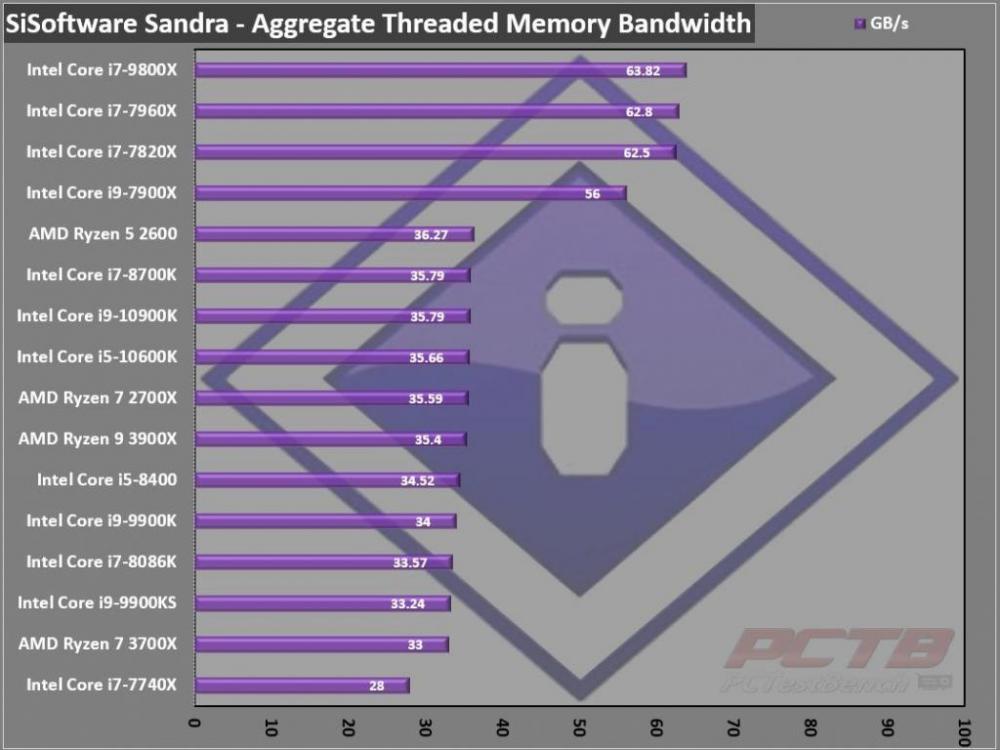 While we expect quad-channel enabled HEDT chips to score higher as we see, most of the Dual-channel parts here all stack up within margin of error.