CPU
Intel Core i5-10600K 10th Gen LGA1200 CPU Review
Budget gaming just got a whole lot better!
Overclocking, Power & Thermals
For Power usage, we will be using a FLIR CM78 DC Amp clamp directly monitoring the 12V EPS connections to the motherboard. This gives us a real-world accuracy of +/- 2 Watts across our entire measuring range from 0W to more than enough to melt both 8-pin EPS plugs.
At stock, we peg out at 4.8Ghz on a couple of cores. Thermals are great in the low 70C range, with power draws around 150W.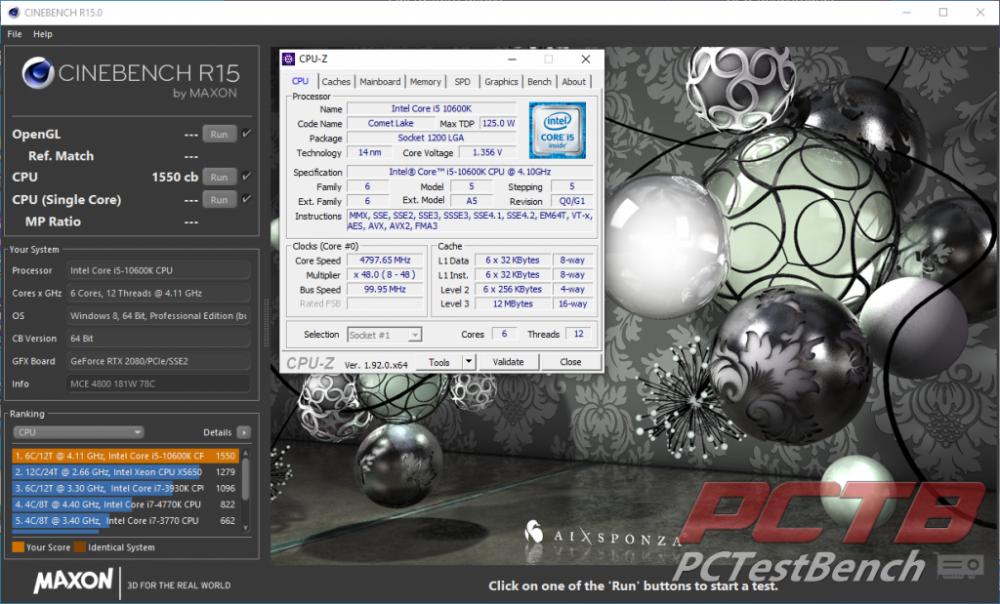 We'll enable Aorus's Multi-Core Enhancement which pegs all cores at maximum Turbo, which is 4.8Ghz. We see a decent jump in score, and power only climbs to around 181W under full load. Temps hover in the upper 70C range with the hottest core hitting 78C.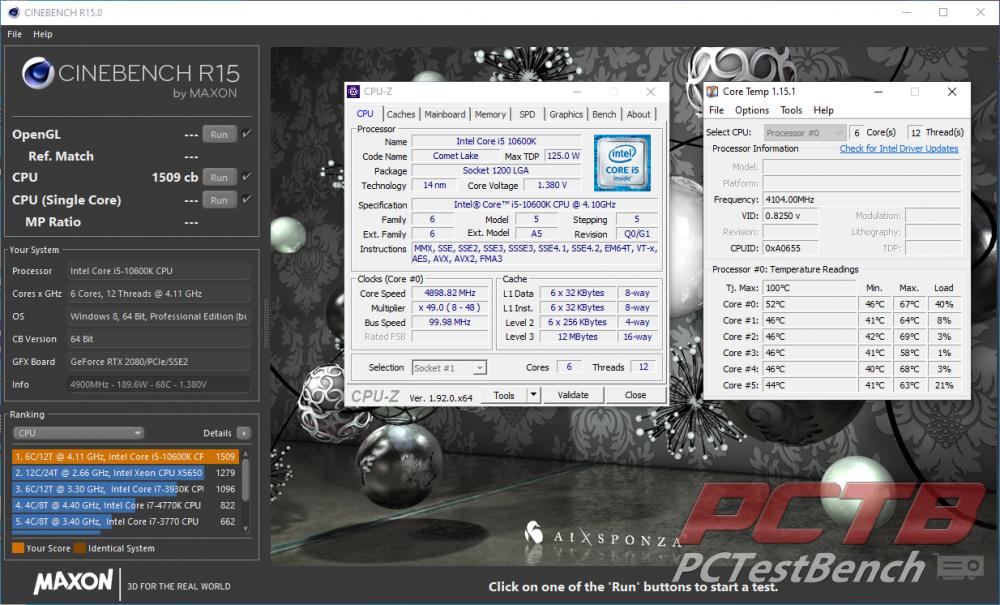 From here we'll take over manually and go up to 4.9GHz on all cores. Something weird happens here as the voltage jumps, scores drop slightly and power usage is pretty much the same.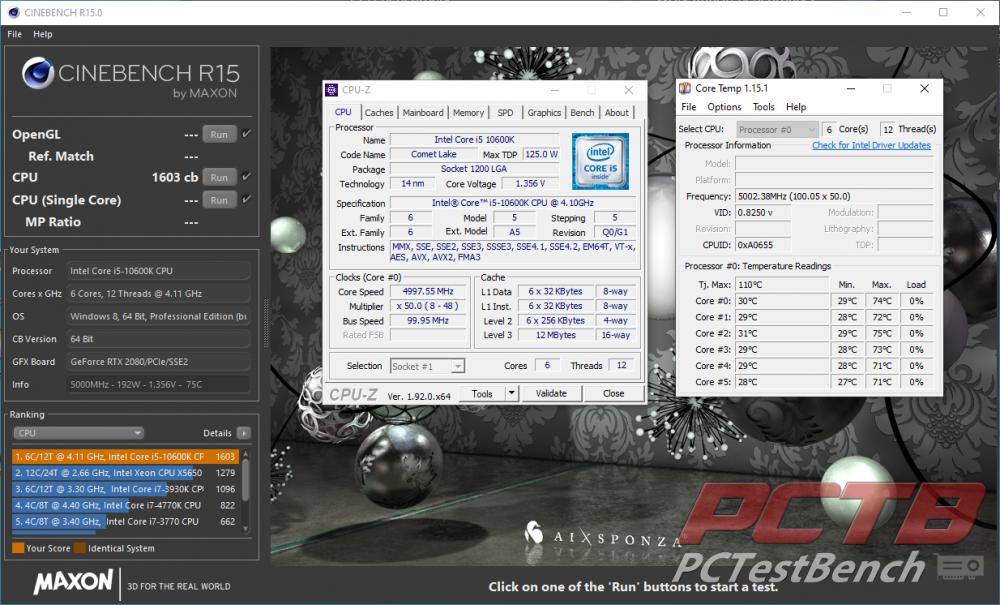 We went ahead and tried for 5GHz and whatever weirdness happened at 4.9Ghz is gone. Temps are back in the mid 70C range with core voltage at 1.356V. Power usage climbs slightly to around 190W.
5.1Ghz is pretty easy to get stable on the i5-10600K but requires a bit more voltage. We ended up going up about 0.05V to just over 1.4V, which kicked temps into the low 80C range. Power usage jumped to around 214W.
We tried for 5.2Ghz on all cores, but our particular CPU just wasn't having it. We pushed voltage up to 1.45V and still couldn't get it fully stable and temps were crashing into the 100C range pretty much instantly at that voltage. Sometimes you win the silicon lottery, sometimes you don't. Your mileage may vary but our particular slice of silicon hit a wall above 5.1Ghz all core.