CPU
Intel Core i5-10600K 10th Gen LGA1200 CPU Review
Budget gaming just got a whole lot better!
Memory & Cache Testing
AIDA64 Engineer Edition
"FinalWire Ltd. today announced the immediate availability of AIDA64 Extreme Edition 1.50 software, a streamlined diagnostic and benchmarking tool for home users; and the immediate availability of AIDA64 Business Edition 1.50 software, an essential network management solution for small and medium scale enterprises. The new AIDA64 update implements AVX-optimized benchmarks for the upcoming Intel Sandy Bridge processors, adds a brand-new video encoding benchmark, and supports the latest AMD and NVIDIA graphics processors."
Internal cache performance is pretty well on par with the previous 6 core parts, so no surprises here since they are all the same family after all.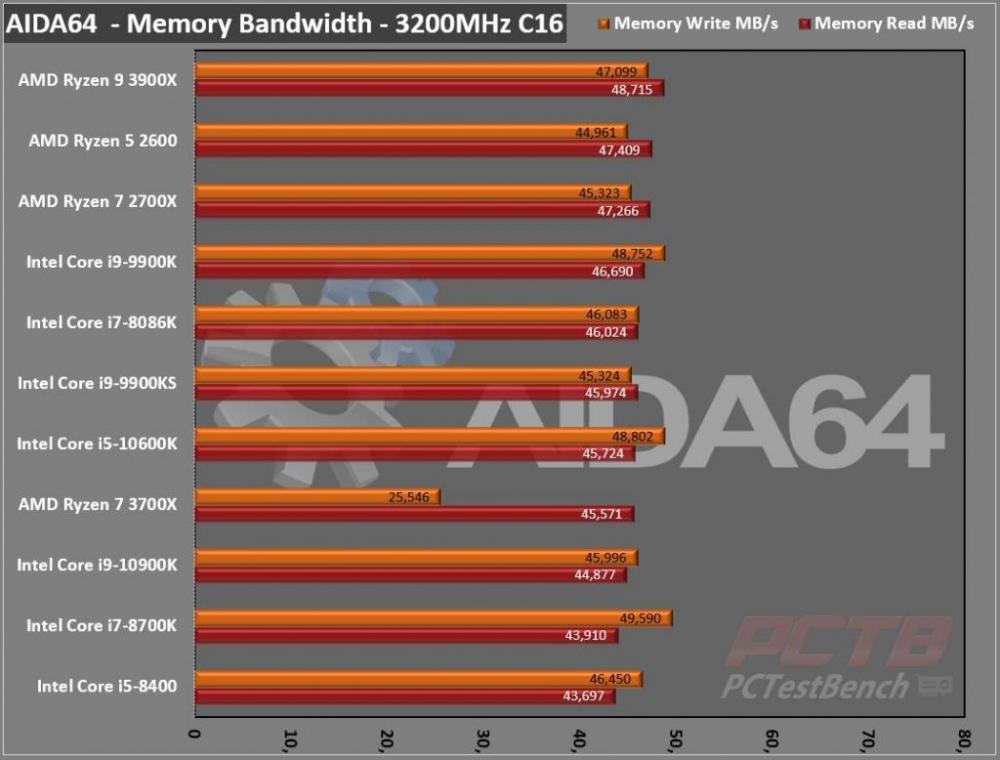 Actual memory bandwidth to the system ram is actually a hair better than it's i9-10900K sibling here. Interesting.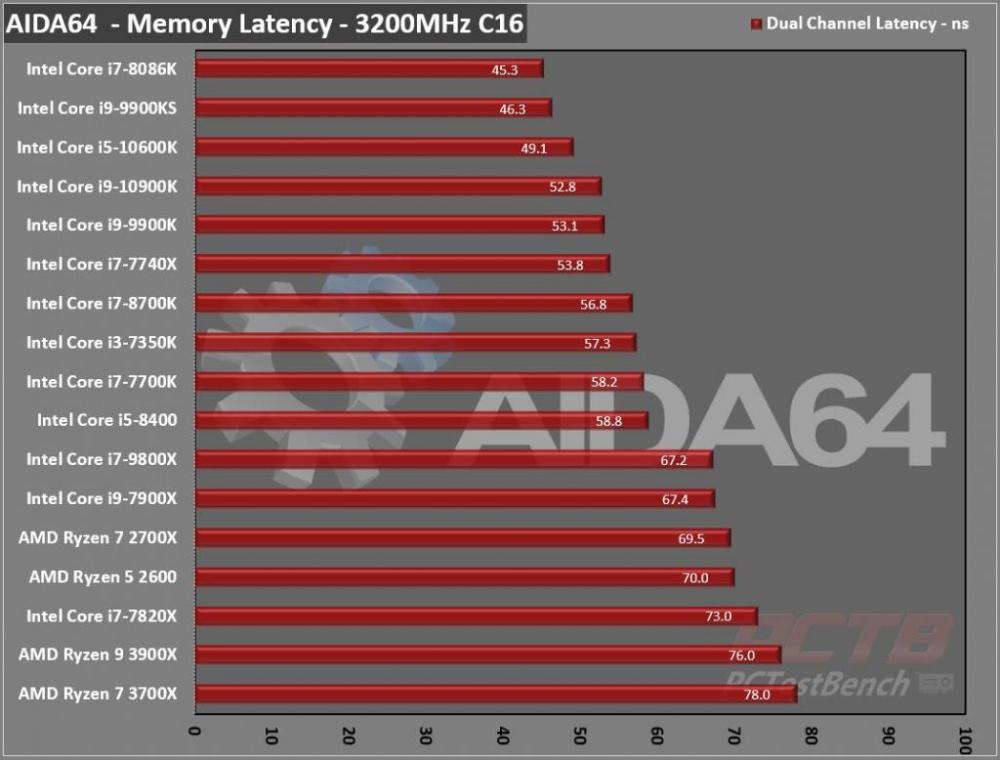 The new Core -5-10600K has a little bit lower latency overall to system memory than it's i9 sibling.
Passmark Performance Test – Memory Mark – Threaded
"Fast, easy to use, PC speed testing, and benchmarking. PassMark Performance Test ™ allows you to objectively benchmark a PC using a variety of different speed tests and compare the results to other computers."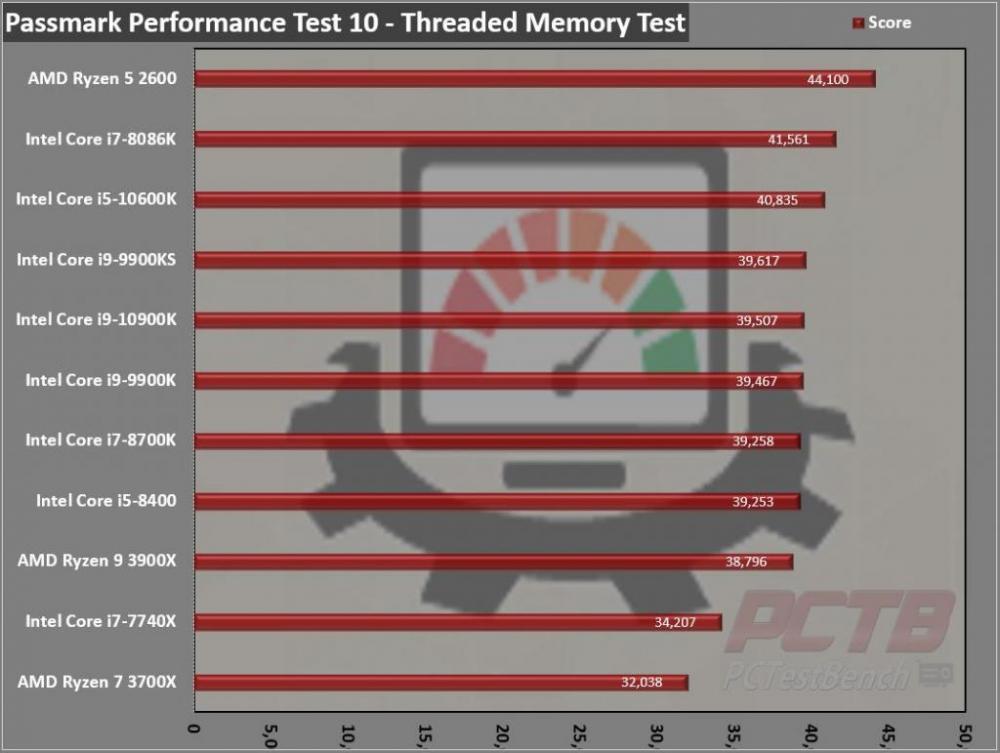 Passmark again shows us with the i5-holding a slight performance advantage over the new i9.
SiSoft Sandra – Memory Bandwidth – Aggregate.
"SiSoftware Sandra provides a robust package of diagnostic tools for testing your system and teasing out its problems–or potential headaches."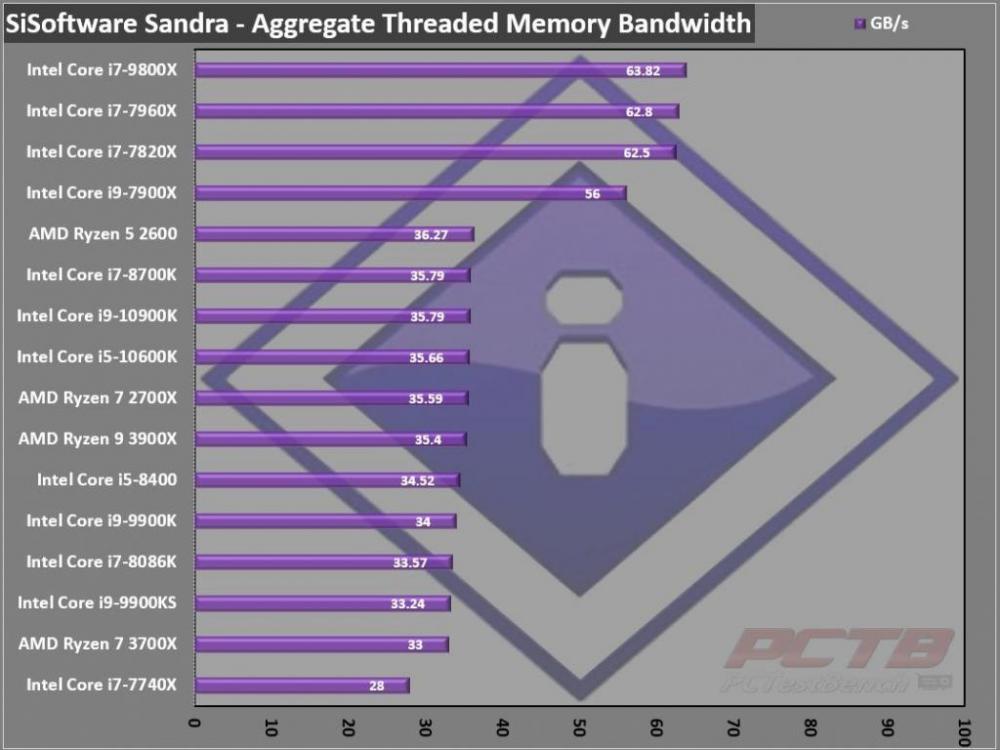 While we expect quad-channel enabled HEDT chips to score higher as we see, most of the Dual-channel parts here all stack up within margin of error.