Motherboards
ASRock H470 Steel Legend Motherboard Review
Get Endless Performance Possibilities with Steel Style
Workstation Testing
Blender Benchmark 2.82 – BMW27
A new platform to collect and display the results of hardware and software performance tests. Aimed at an optimal comparison between system hardware and installations using open source software and testing content in the public domain.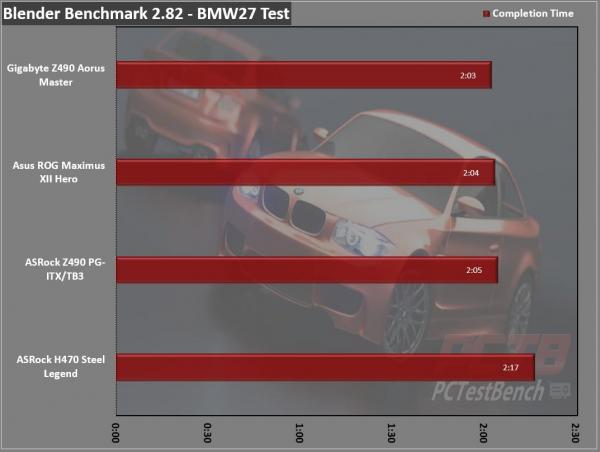 ASRock's H470 Steel Legend comes in a fair bit slower than the Z490 powered options with a time of 2 minutes and 17 seconds.
POV-Ray 3.7 Standard Benchmark – CPU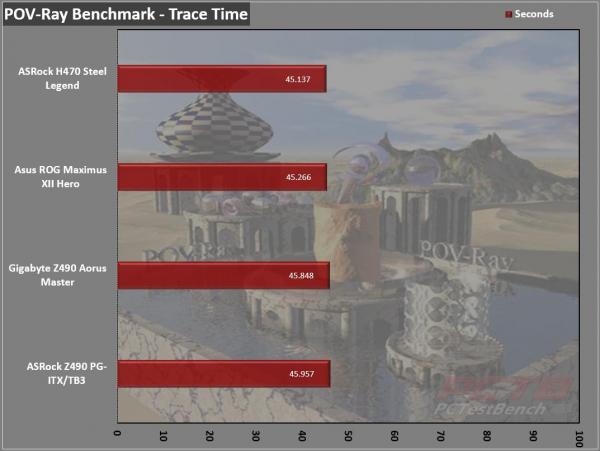 The H470 Steel Legend pulls a win here with our fastest time yet.
7-Zip
The benchmark shows a rating in MIPS (million instructions per second). The rating value is calculated from the measured speed, and it is normalized with the results of the Intel Core 2 CPU with a multi-threading option switched off. So, if you have a modern CPU from Intel or AMD, rating values in single-thread mode must be close to real CPU frequency. There are two tests, compression with the LZMA method and decompression with the LZMA method. Once the total passes reach 50, the score is taken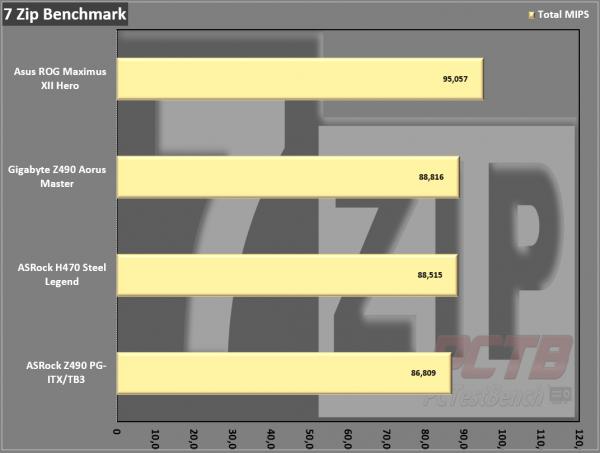 Most of our scores are pretty similar here, and the Steel Legend slides in just ahead of the Phantom Gaming ITX.