Cooling
Thermaltake TOUGHLIQUID 240 ARGB Sync AiO Liquid Cooler Review
Testing was conducted at an ambient temperature of 22C or 72F. Testing is half an hour of an OCCT stress test, and the temperature is logged with HWiNFO.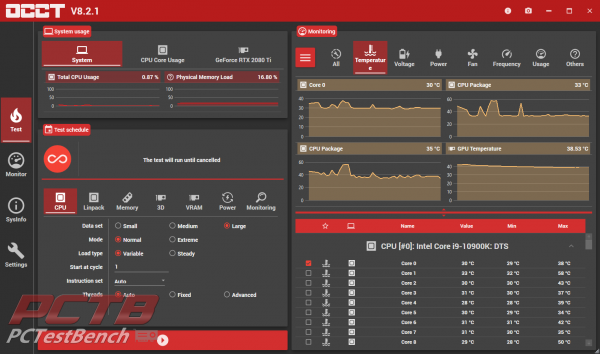 Before we start a stress test, we let the system idle for about an hour so that everything running in the background finishes up.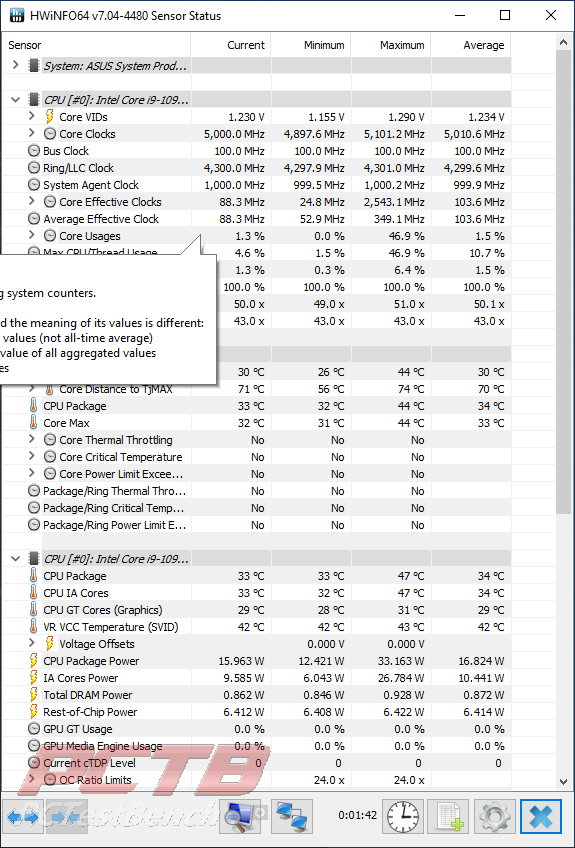 We see idle temps averaging around 34C. Not the coldest we've seen, but certainly quite acceptable.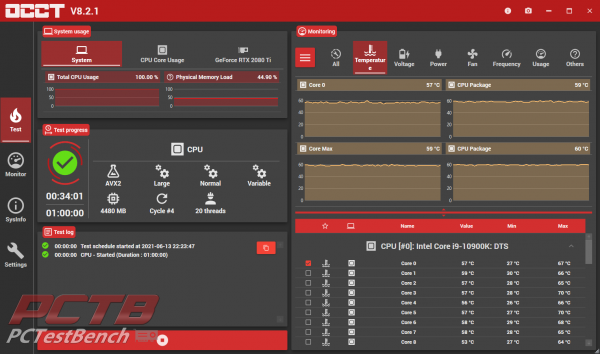 After running the stress test, we see the cooler reach equilibrium in only a few minutes and level out around 60C.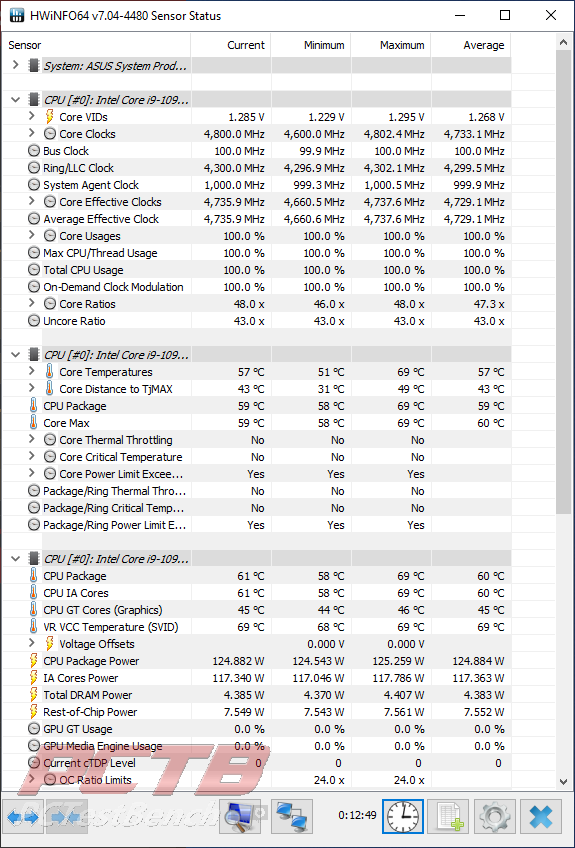 HWInfo shows up a maximum CPU temp of 69C, with an average of just 60C After a long run, our System settles in at 125W of CPU load.