Gaming
Cougar Armor PRO Gaming Chair
The Throne of Gamers
Introduction
What is the most important gear of eSports professionals? Is it the 144Hz 1080p monitor? Is it the adjustable 3200 DPI mouse? Or a professional gaming chair that can not only relax the body but also provide the correct support for your back? For someone who has a bad back like myself its no brainer what is important. The chair plays an important role in how long I can sit and enjoy a game. I am no eSports professional by any means but I am pretty sure many will agree with me that the chair is one of the most important tools of a gamer. Choosing the right chair could be a challenge as there are numerous chair manufacturers out there with different sizes and materials for their chairs. What you need to keep in mind is that not all gaming chairs made the same. Some have particle boards inside for support some have foam or some sort of plastic that could wear out with time. A good gaming chair has to have a solid frame, good quality leather and of course all of bells and whistles as the position adjusting goes. Cougar Gaming has been producing high quality and unique gaming accessories for a while now and their gaming chair selection keeps on growing. Their latest gaming chair is called Armor "The Throne of Gamers" and this is because it has great support and comfort that is appreciated by any serious and casual gamers.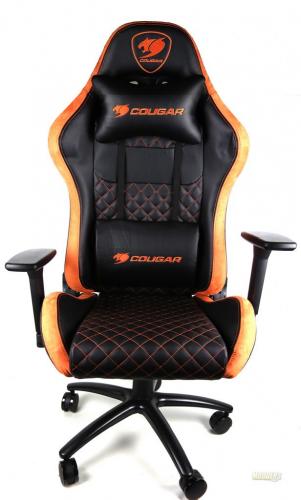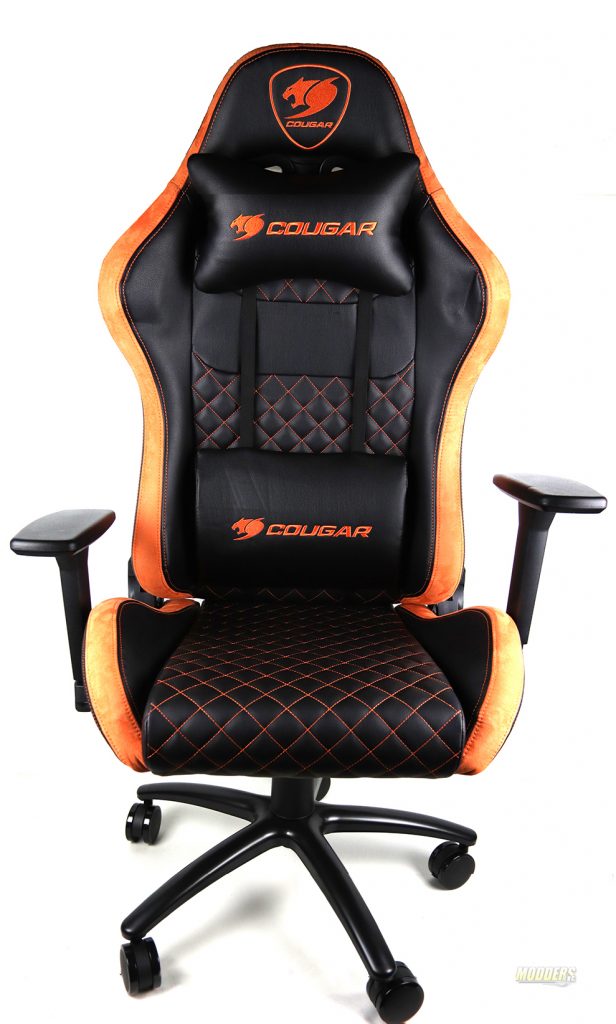 COUGAR Armor is the perfect seat for professional-level gamers. This swiveling gaming chair is a fully adjustable throne that will satisfy the most demanding gamers. With a steel frame, high-quality components for extra durability and loads of options to fine-tune it to your needs, COUGAR Armor is ready for battle.
Body-embracing High Back Design-COUGAR Armor has been created to comfortably support your body. Its high back structure will properly support your lower back, minimizing tension in that area.
Breathable PVC Leather-COUGAR has not skimped on quality materials when it comes to Armor's surface. The breathable PVC leather is pleasant to the touch and will stay fresh while you keep gaming.
Head and Lumbar Pillow-To provide additional support and comfort, Armor includes two comfortable pillows for your head and lumbar region. Focus on the game!
180-degree adjustable rocking seat tilt.
4D Adjustable armrests.
Class 4 Gas Lift Cylinder.
Full Steel Frame-Armor's bones are made up of steel, not only guaranteeing long-term durability but also providing strong support for your body.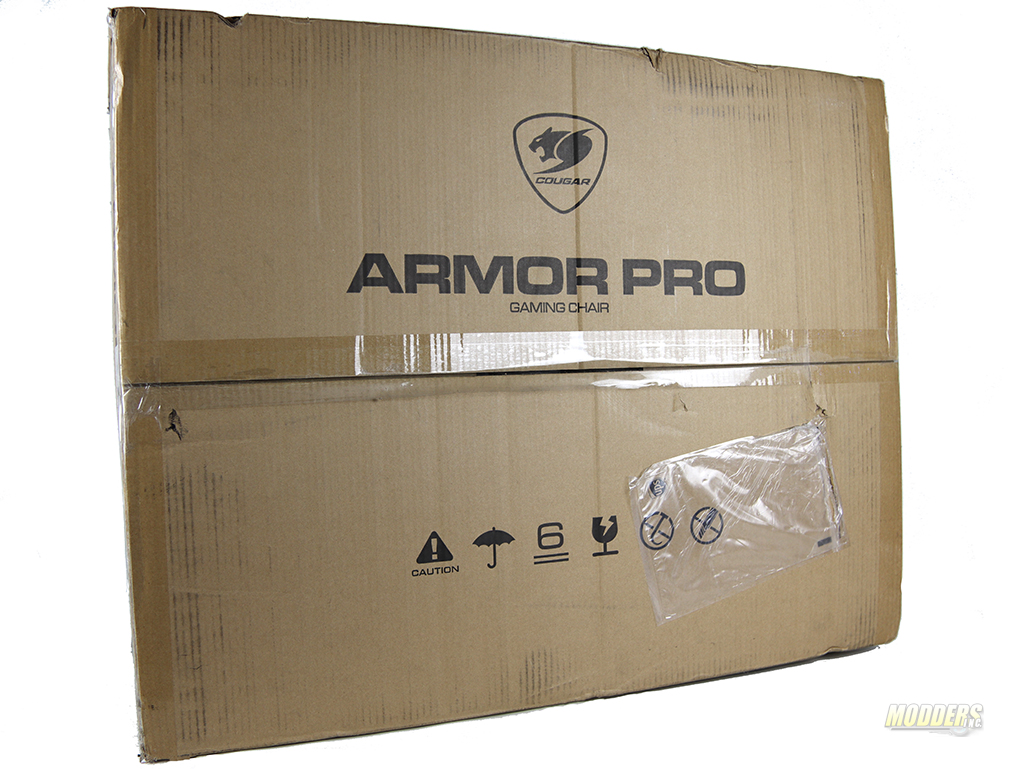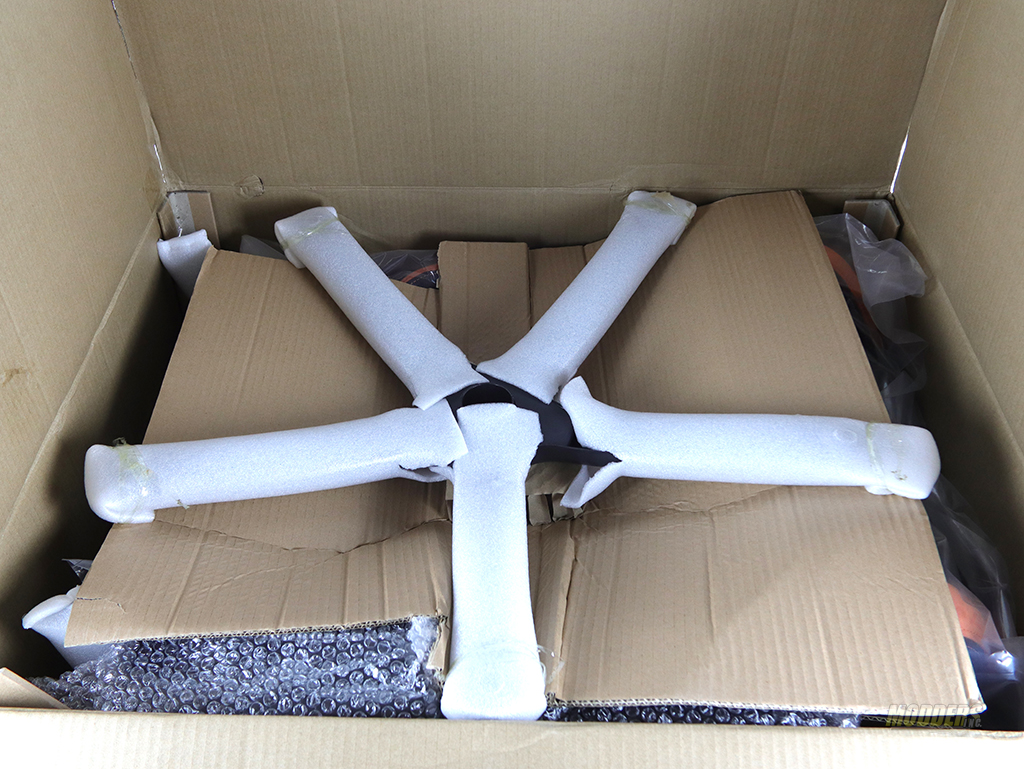 As many chairs which are being shipped to home and businesses, Armor gaming chair comes in a giant box that has a substantial weight to it. Most of the weight is being contributed by a steel frame and base. The whole shipping box weight about 45LB or 90Kg and can support up to 260 LB or 120Kg.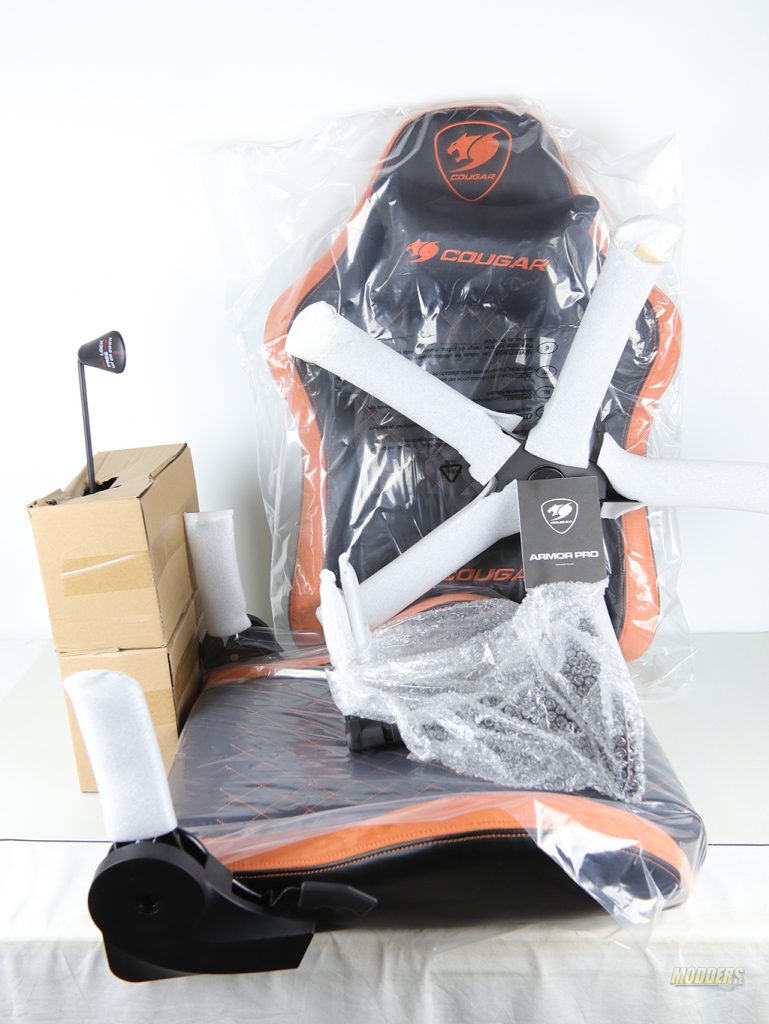 It's pretty tough to package a gaming chair however Cougar packaged everything tightly inside of the box. Major components were either wrapped in the plastic bubble wrap or had a protective plastic bag over it. Accessories and the tilt/lift block came in a small cardboard box as they would certainly damage the cushions if they weren't properly packaged.
Closer Look and Assembly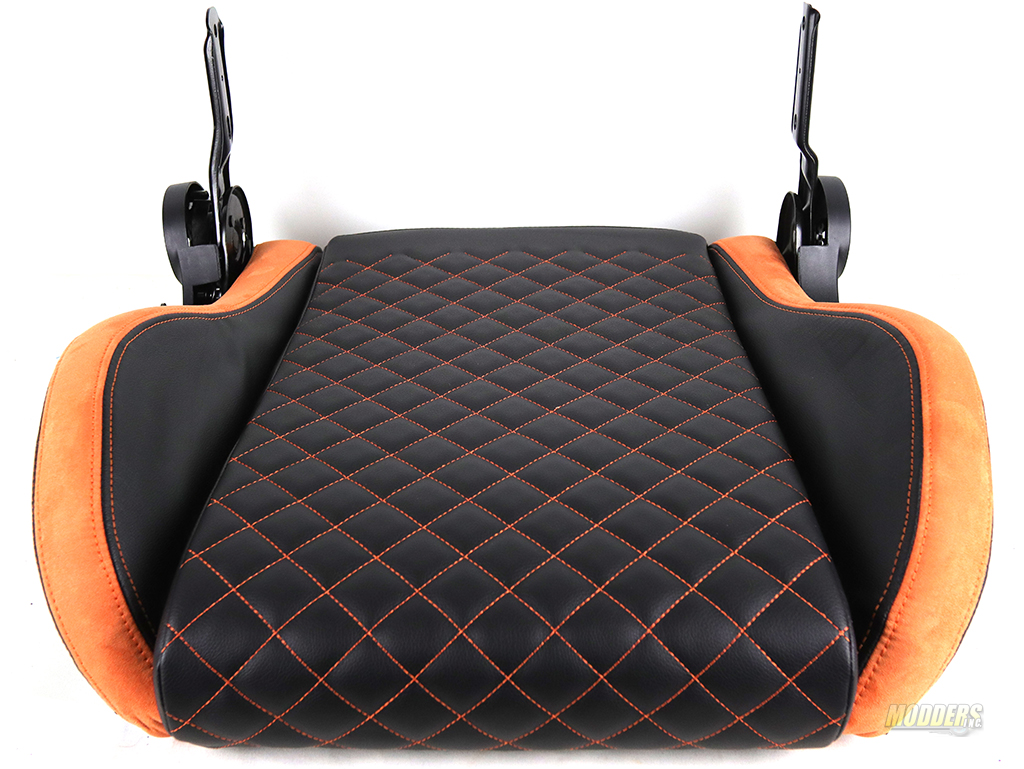 The seat itself is for a medium person and has bucket sides to contour your body giving you the same feeling as if you are in a luxury car. Side ascent on the seat has an Orange stitching and corduroy sides.
The stitching on the seat is cross-hatched and fits the design very nicely. Cougar is using Breathable PVC Leather in all of their chairs which help to easily clean the seat a prolong wear and tear.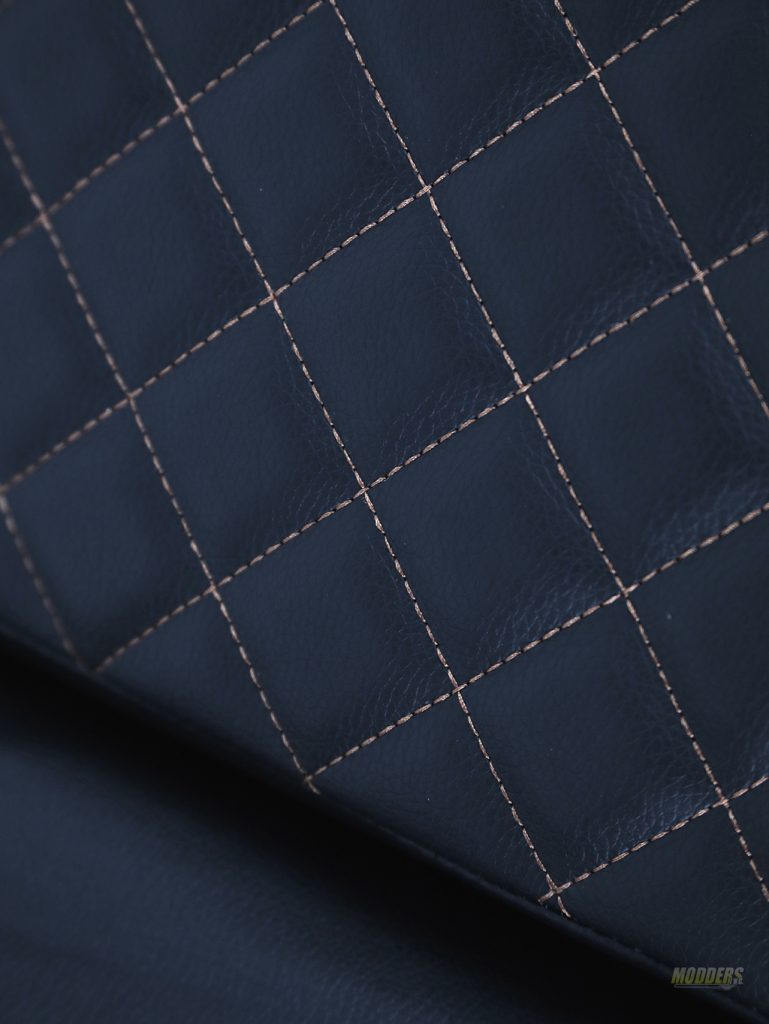 The base has a steel attachment mechanism that connects to the back of the chair.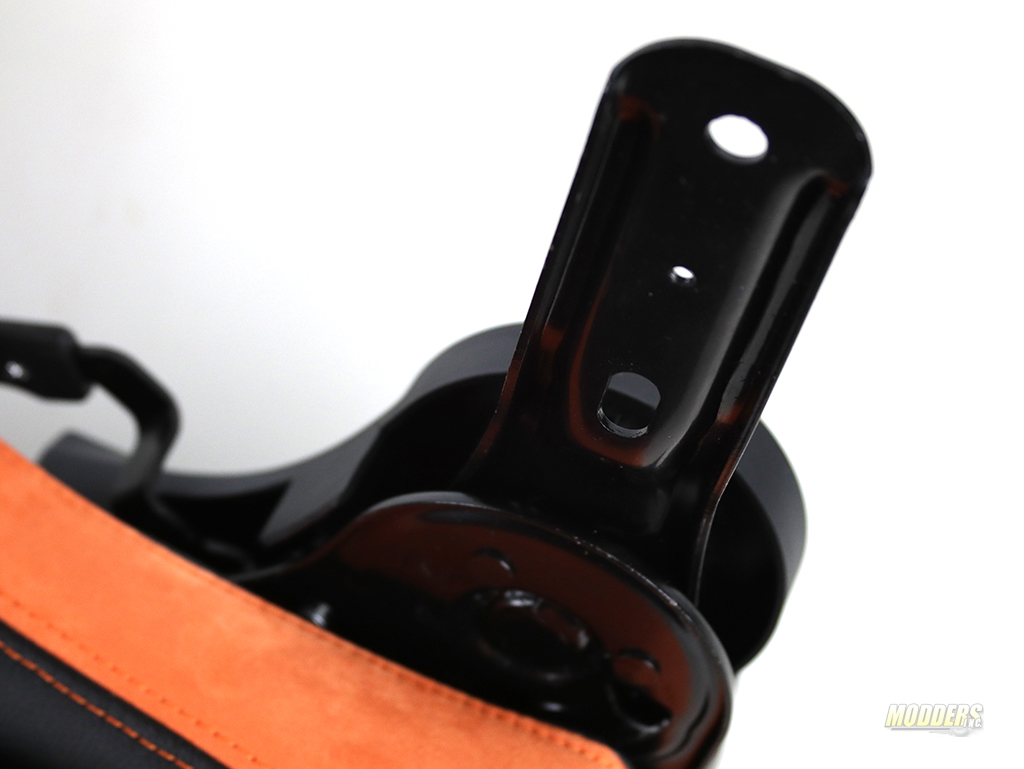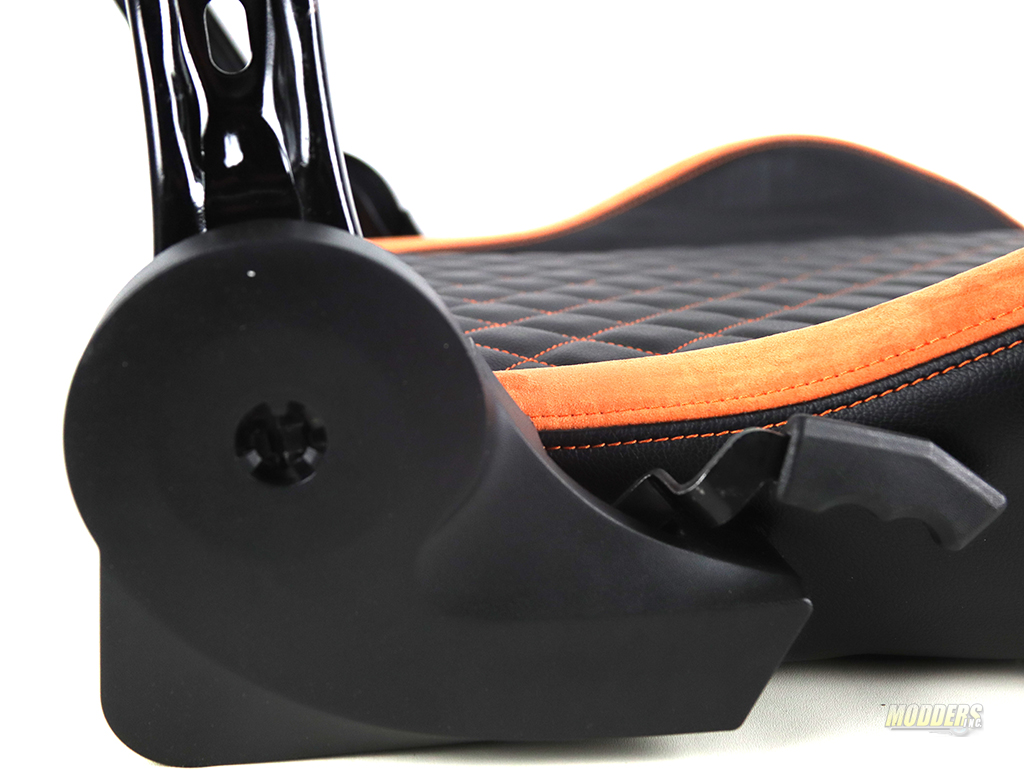 The bottom of the chair contains pre-drilled holes for the installation of the arms and the seat control module. The frame of the seat is made from steel and has decent steel clamps that keep leather attached to the seat itself.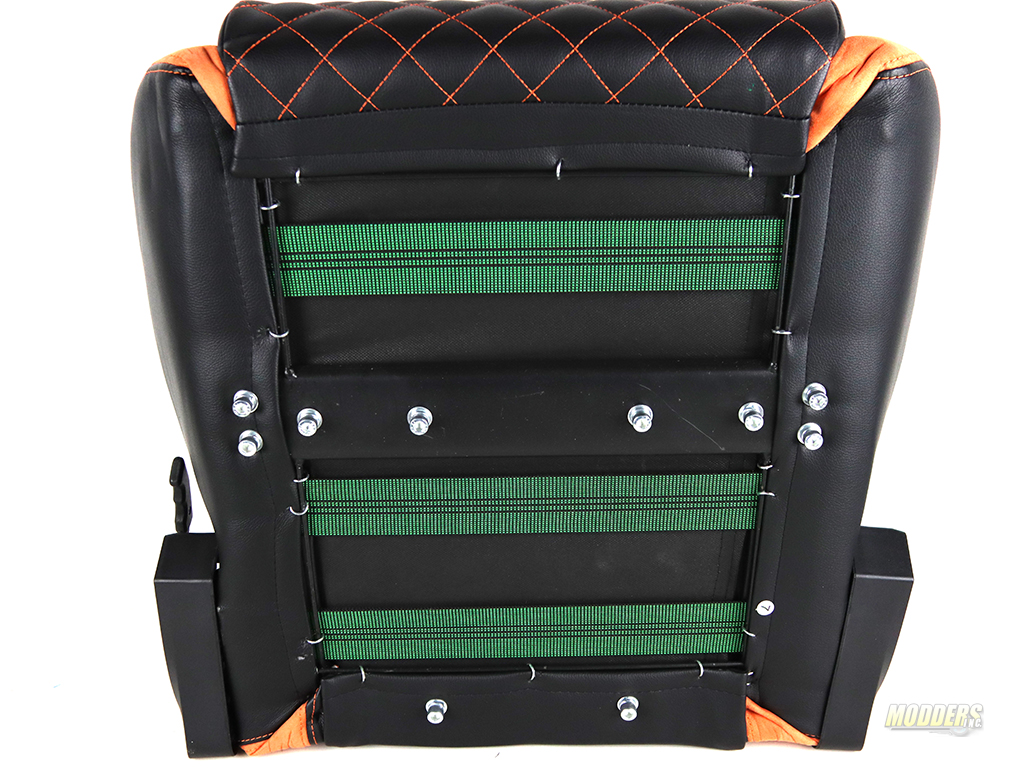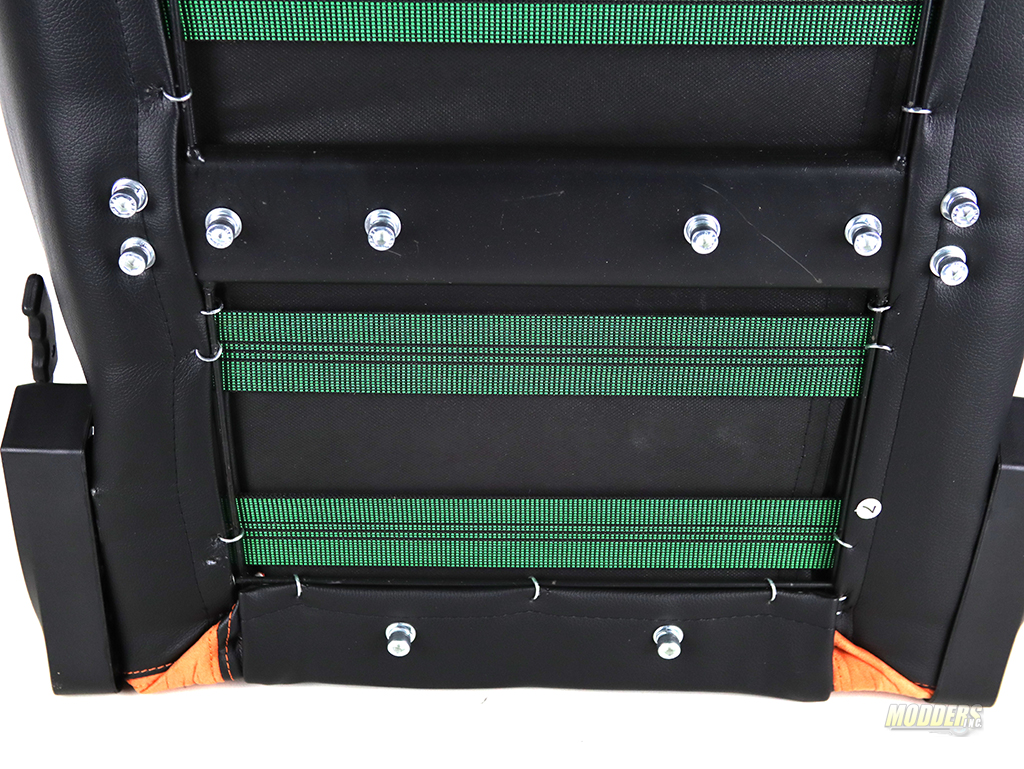 The back of the Armor Pro has similar ascent details like the seat itself. This chair comes with two support pillows, one for the neck and one for the lumbar. The embroidery of the logo is extremely thick and appears to be of high quality. I found a total of four logos on this chair.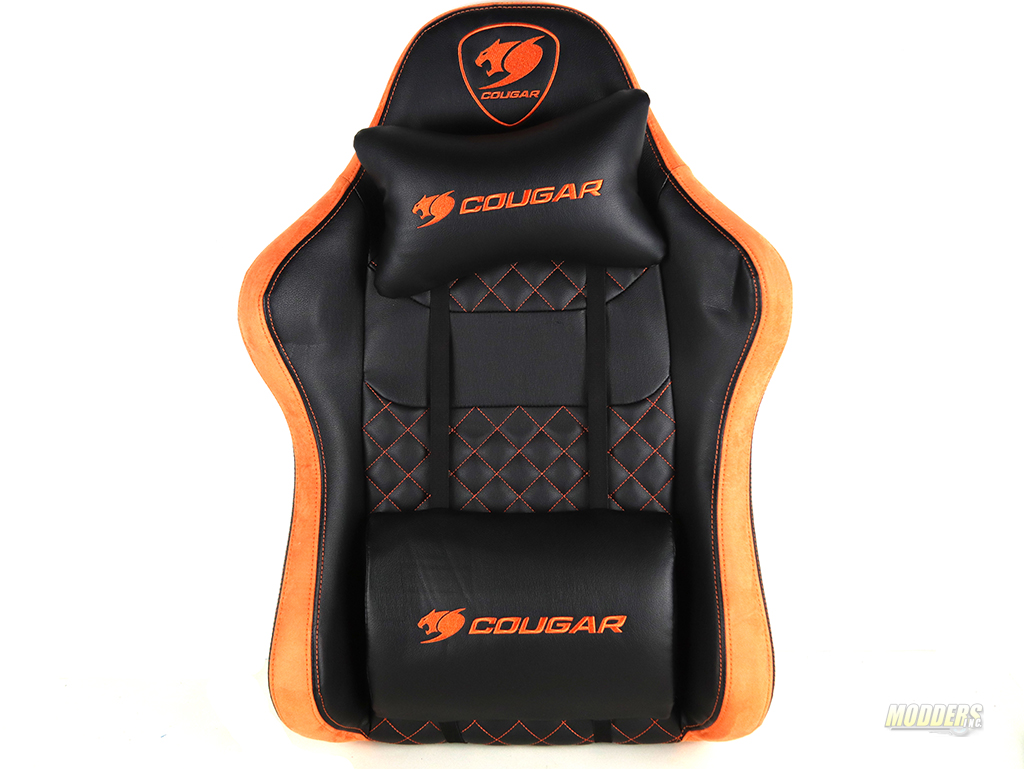 The pillows could be easily removed if you would like to use something else or nothing at all. The rear of the back is smooth and also made from Breathable PVC Leather.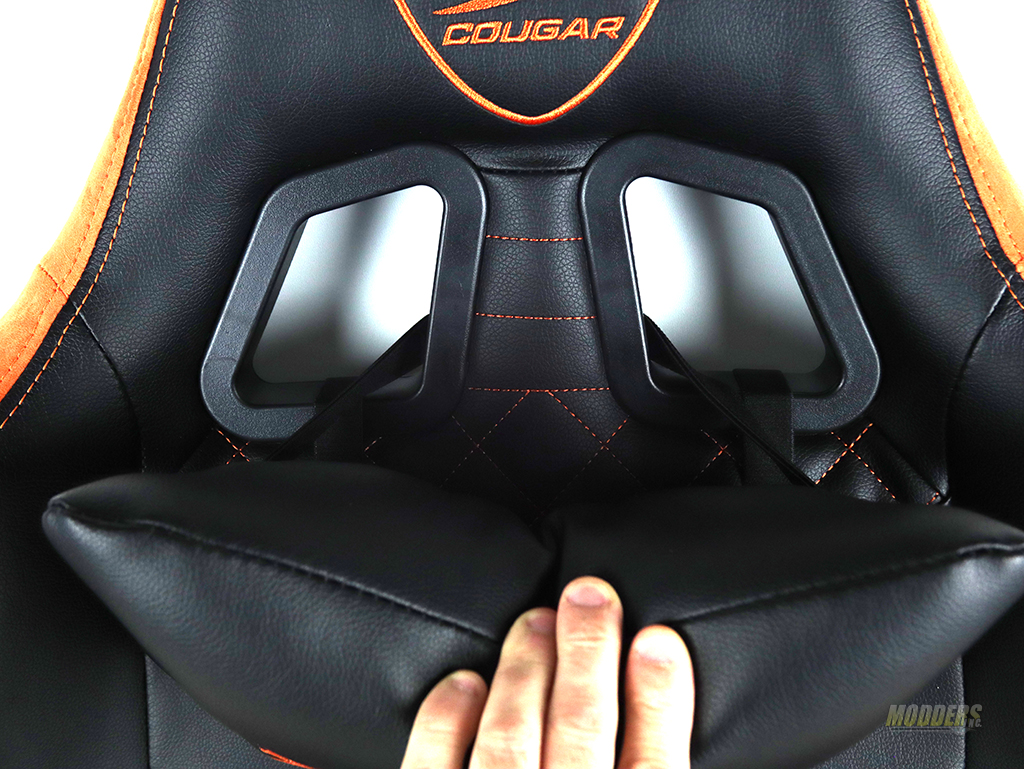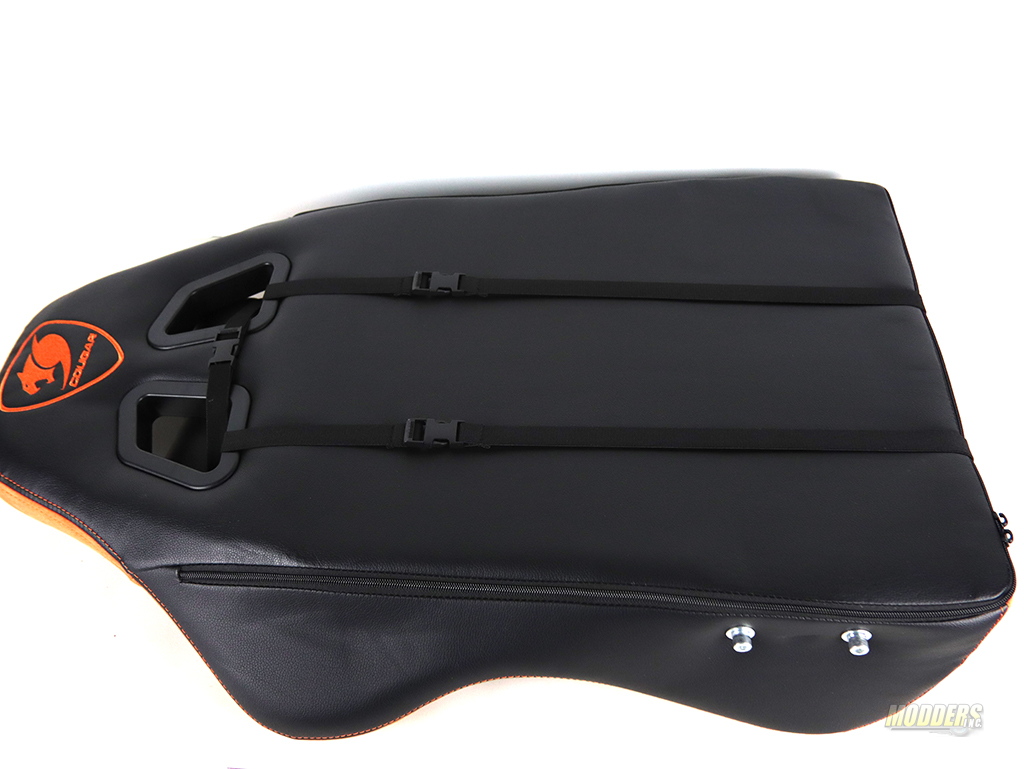 Closer Look and Assembly Continued
Securing the back of the chair to the bottom is done by screwing a couple of HEX screws. HEX wrench is provided in the accessory box. To cover raw areas, ABS plastic covers are used.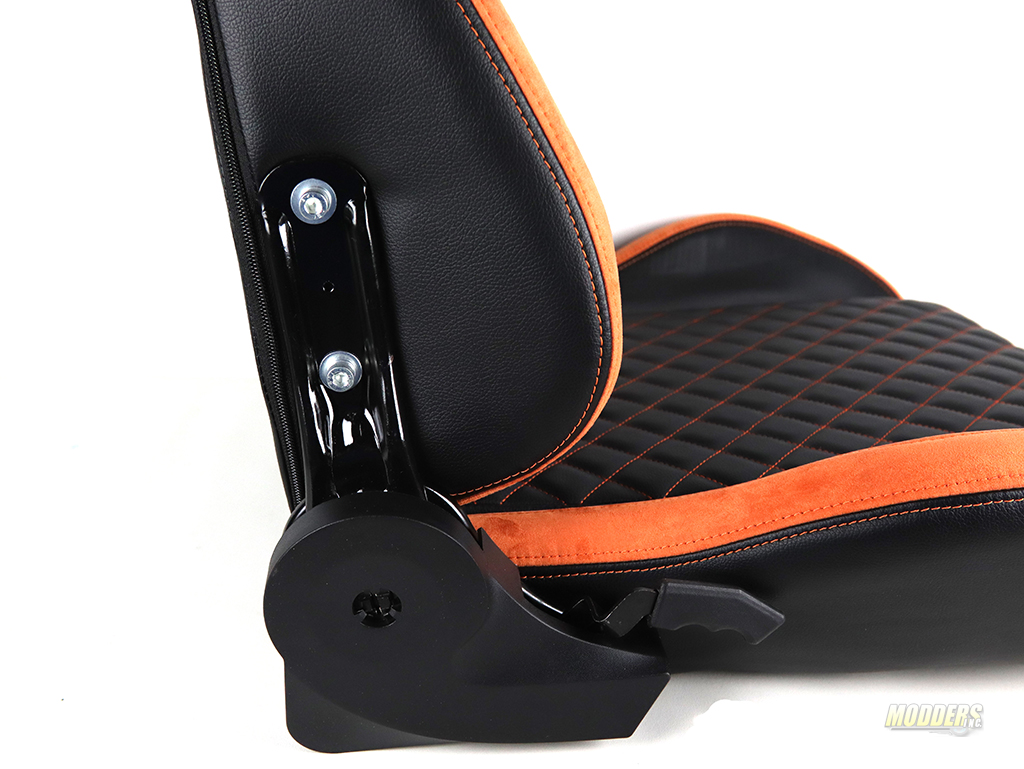 Attaching handles the hardware for the base is easy as well. Just a hand full of screws and you are almost done with the assembly.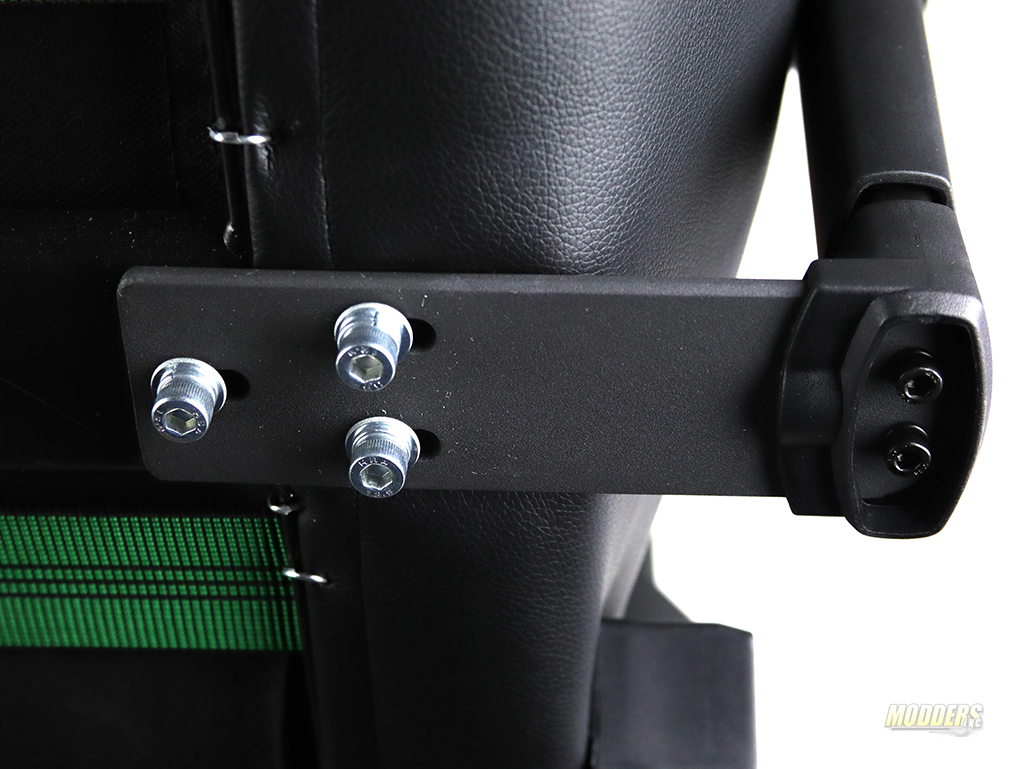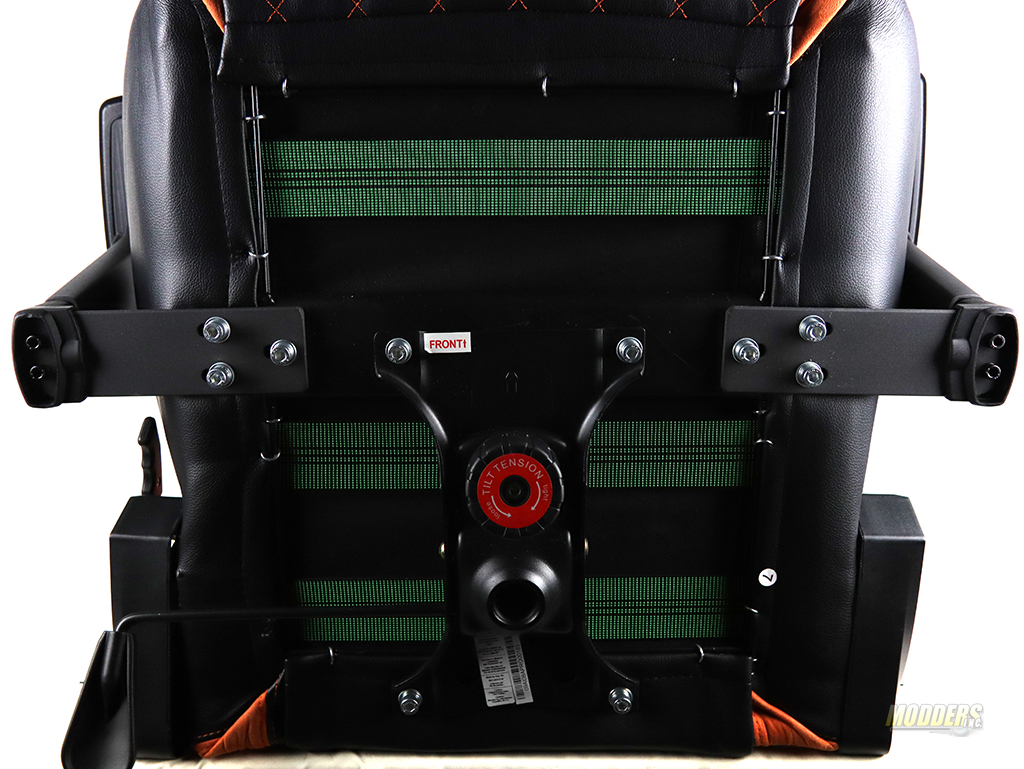 The base of the Armor Pro is made from steel and has five self-tapping rollers. The class 4 Gas Lift Cylinder is being used in this chair. Its installation is extremely easy as it sits between the base and the lift hardware.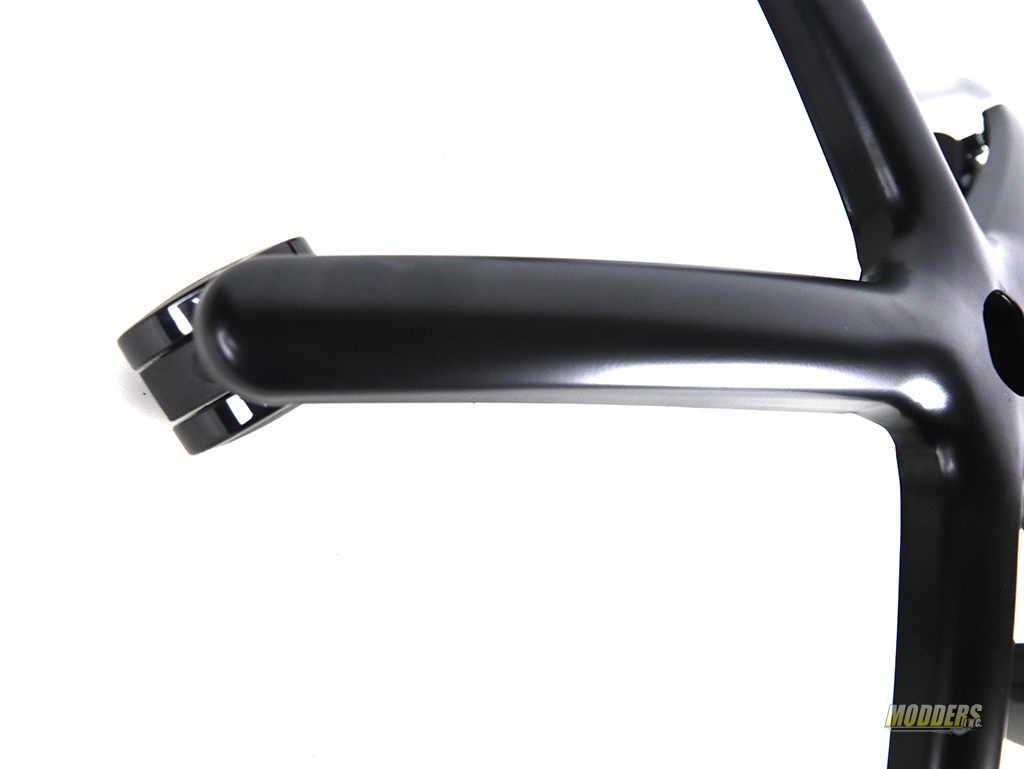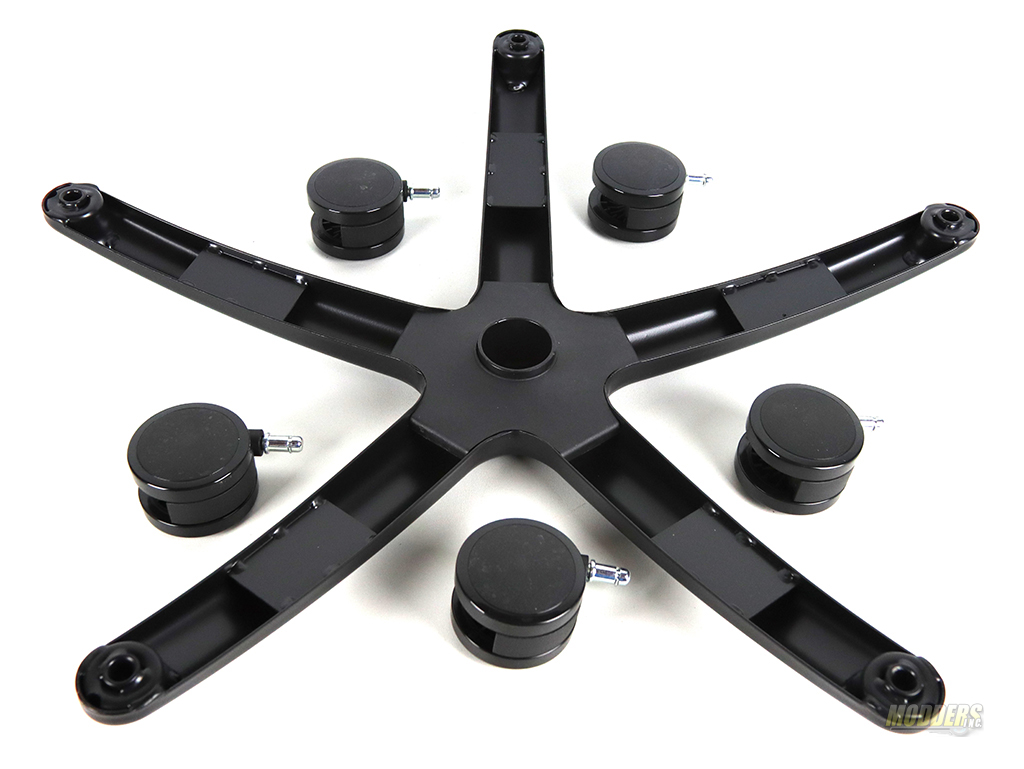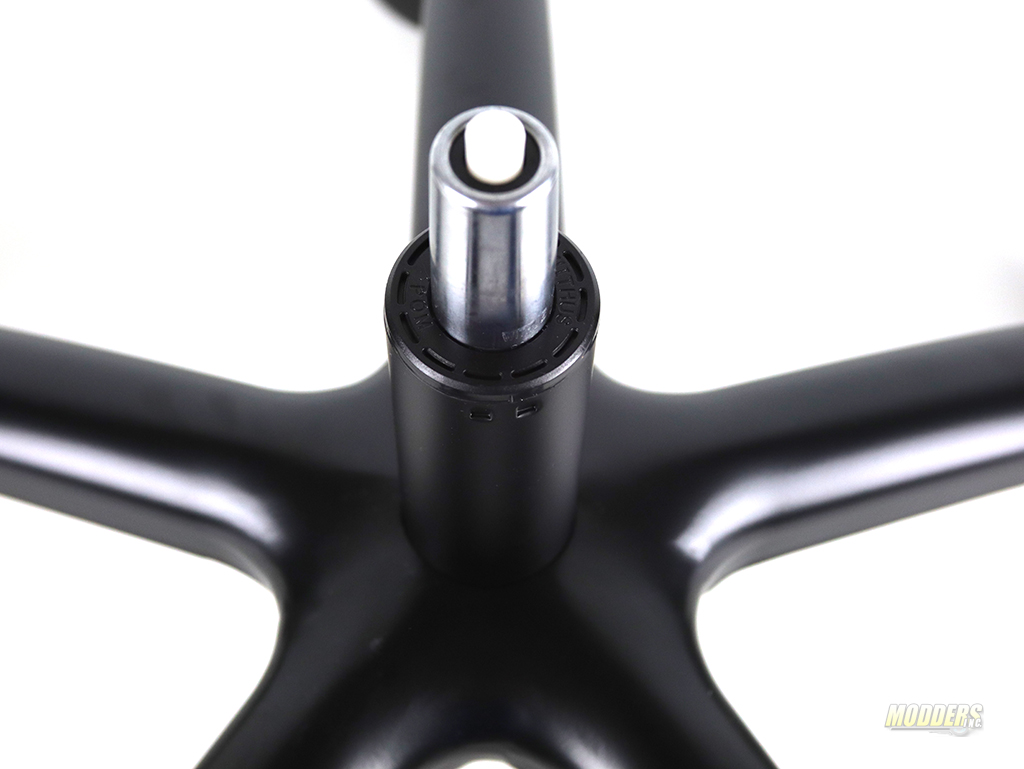 Testing and Conclusion
Here at PCTestBench, we don't just write reviews based on the appearance of the product but also how it performed during the test period. We do use the product before providing you, the readers with honest and unbiased facts.
My time with Cougar Armor Pro chair was just over a month and during this time, I have been using it for light gaming activities and writing. I am 5'6 and this chair is a pretty good size for me. My legs fit in the seat and do not overhang. The lumbar support pillow works very well and provides just enough cushion to keep my lower back supported. Over time I feel that pillow will start to wear out. I have noticed that after being pressed against my lower back it's losing its integrity.
Moving around the room in Armor Pro is fairly smooth but I would recommend using some kind of office mat to smooth your experience and save your floors. Naturally, you are not going to be using this chair on the rug or carpets so if you do have hardwood floors like me, get them protected.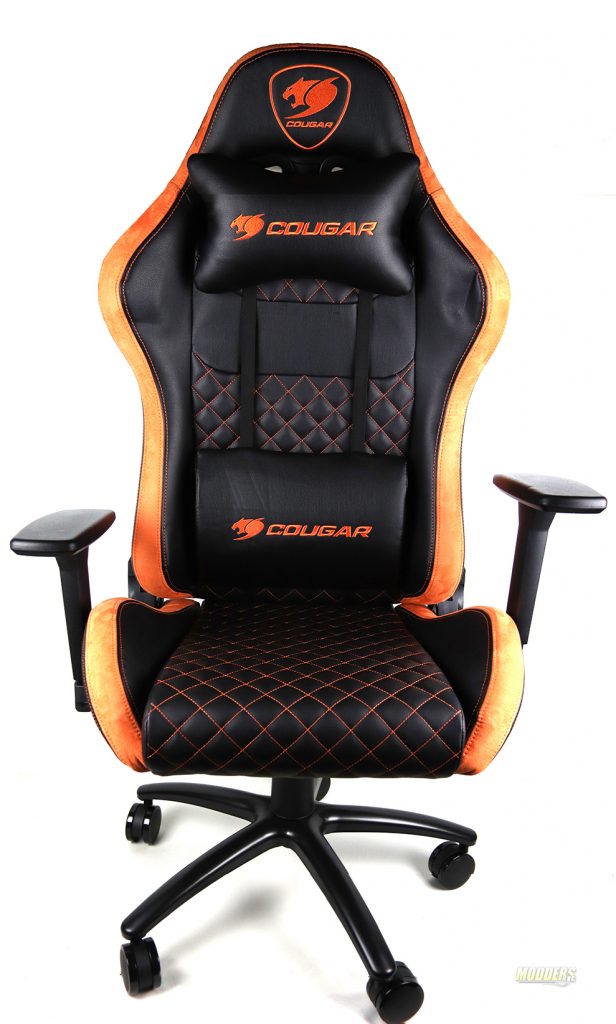 The construction of the chair feels extremely solid. This is due to the steel frame of the seat. So when you sit in this chair you feel like you are sitting on the throne.
Armrests on this chair are simple and don't have any cushion. Its motions are pretty standard however in my version I do not have the side to side adjustments of the armrests. This does not create an issue for me however I can see how this could be beneficial for other types of bodies.
Tilting in this chair is very good as you can drop the back completely 180 degrees. I have tried this few times to rest my back and it works well. The key here is to properly balance your body so you don't flip the chair.
While gaming Armor Pro was a great help. I was comfortable in this chair and do not have any issues.
At the time of this review, the Cougar Armor Pro retails for $279. If you are going to compare this chair to others keep in mind that this chair has a steel frame support which most of the cheaper chairs simply do not have. A good comparison to this chair would be MSI MAG CH110 which retails for $249 and DXRacer series chairs which retail for about $300. I do feel that the price for this chair is very fair and that the quality of the product and construction will give you years of service.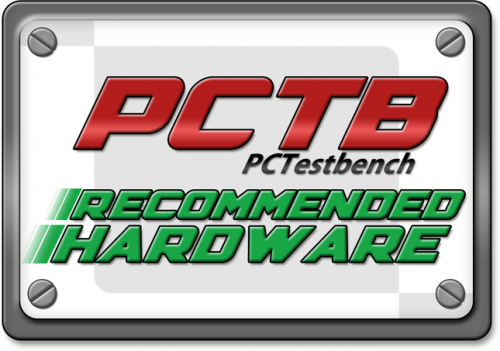 Cougar Armor PRO Gaming Chair