Gaming
Cougar Armor PRO Gaming Chair
The Throne of Gamers
What is the most important gear of eSports professionals?  Is it the 144Hz 1080p monitor? Is it the adjustable 3200 DPI mouse?  Or a professional gaming chair that can not only relax the body but also provide the correct support for your back?  For someone who has a bad back like myself its no brainer what is important.  The chair plays an important role in how long I can sit and enjoy a game.  I am no eSports professional by any means but I am pretty sure many will agree with me that the chair is one of the most important tools of a gamer.  Choosing the right chair could be a challenge as there are numerous chair manufacturers out there with different sizes and materials for their chairs.  What you need to keep in mind is that not all gaming chairs made the same.  Some have particle boards inside for support some have foam or some sort of plastic that could wear out with time.  A good gaming chair has to have a solid frame, good quality leather and of course all of bells and whistles as the position adjusting goes.  Cougar Gaming has been producing high quality and unique gaming accessories for a while now and their gaming chair selection keeps on growing. Their latest gaming chair is called Armor "The Throne of Gamers" and this is because it has great support and comfort that is appreciated by any serious and casual gamers.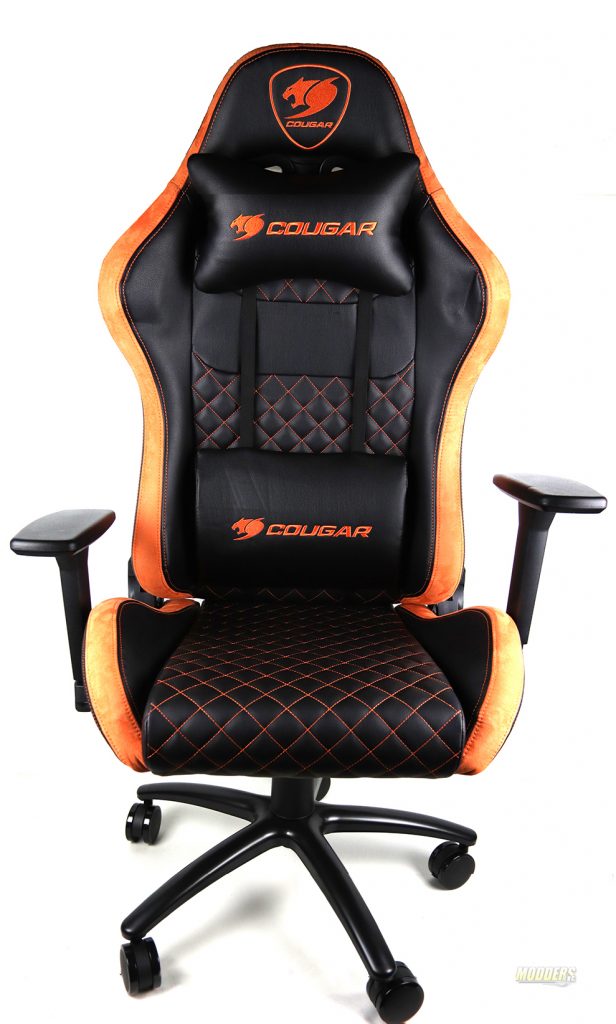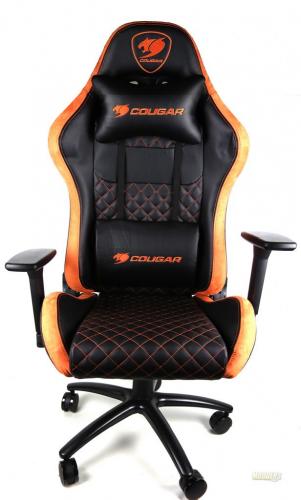 COUGAR Armor is the perfect seat for professional-level gamers. This swiveling gaming chair is a fully adjustable throne that will satisfy the most demanding gamers. With a steel frame, high-quality components for extra durability and loads of options to fine-tune it to your needs, COUGAR Armor is ready for battle.
Body-embracing High Back Design-COUGAR Armor has been created to comfortably support your body. Its high back structure will properly support your lower back, minimizing tension in that area.
Breathable PVC Leather-COUGAR has not skimped on quality materials when it comes to Armor's surface. The breathable PVC leather is pleasant to the touch and will stay fresh while you keep gaming.
Head and Lumbar Pillow-To provide additional support and comfort, Armor includes two comfortable pillows for your head and lumbar region. Focus on the game!
180-degree adjustable rocking seat tilt.
4D Adjustable armrests.
Class 4 Gas Lift Cylinder.
Full Steel Frame-Armor's bones are made up of steel, not only guaranteeing long-term durability but also providing strong support for your body.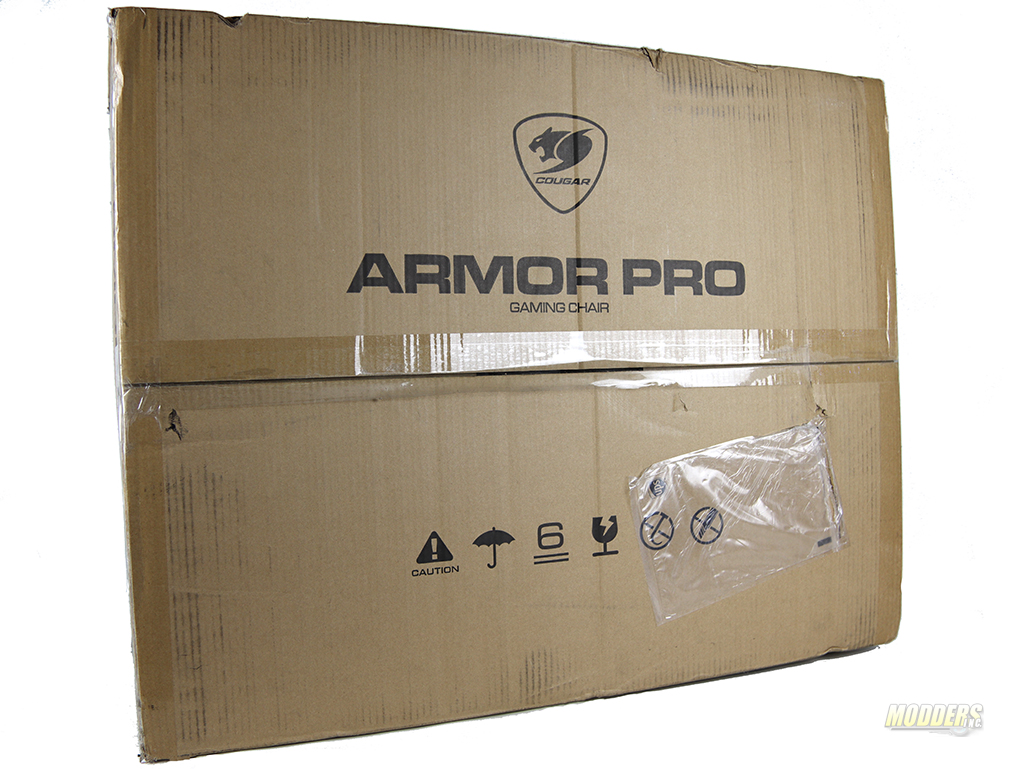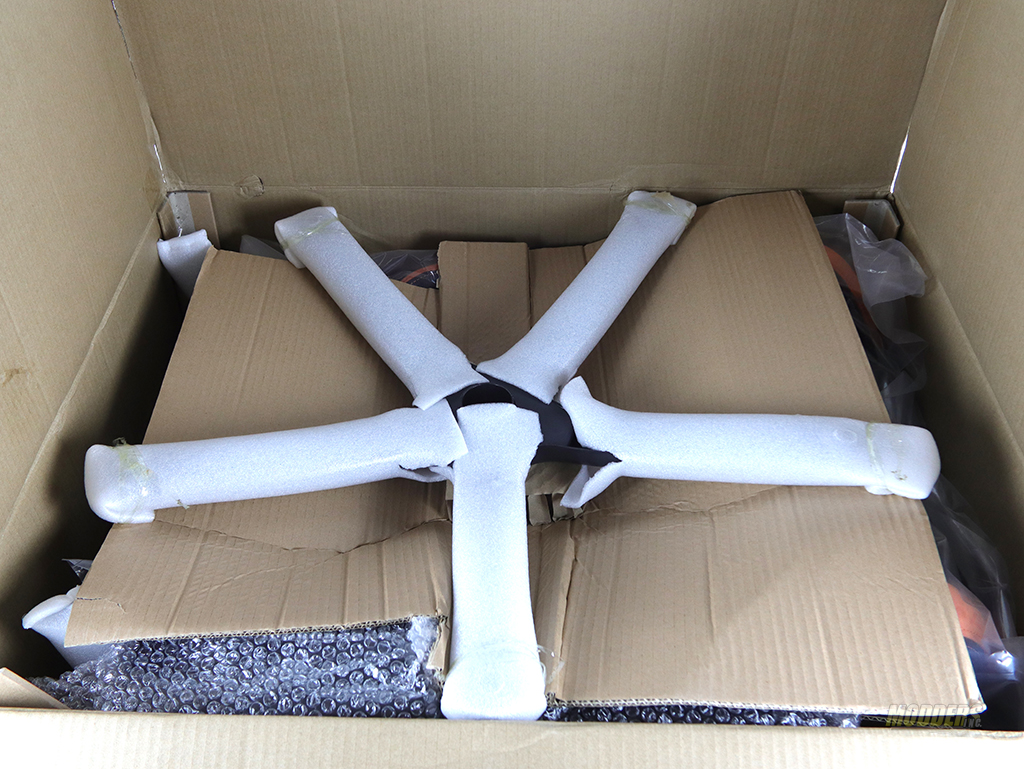 As many chairs which are being shipped to home and businesses, Armor gaming chair comes in a giant box that has a substantial weight to it.  Most of the weight is being contributed by a steel frame and base.  The whole shipping box weight about 45LB or 90Kg and can support up to 260 LB or 120Kg.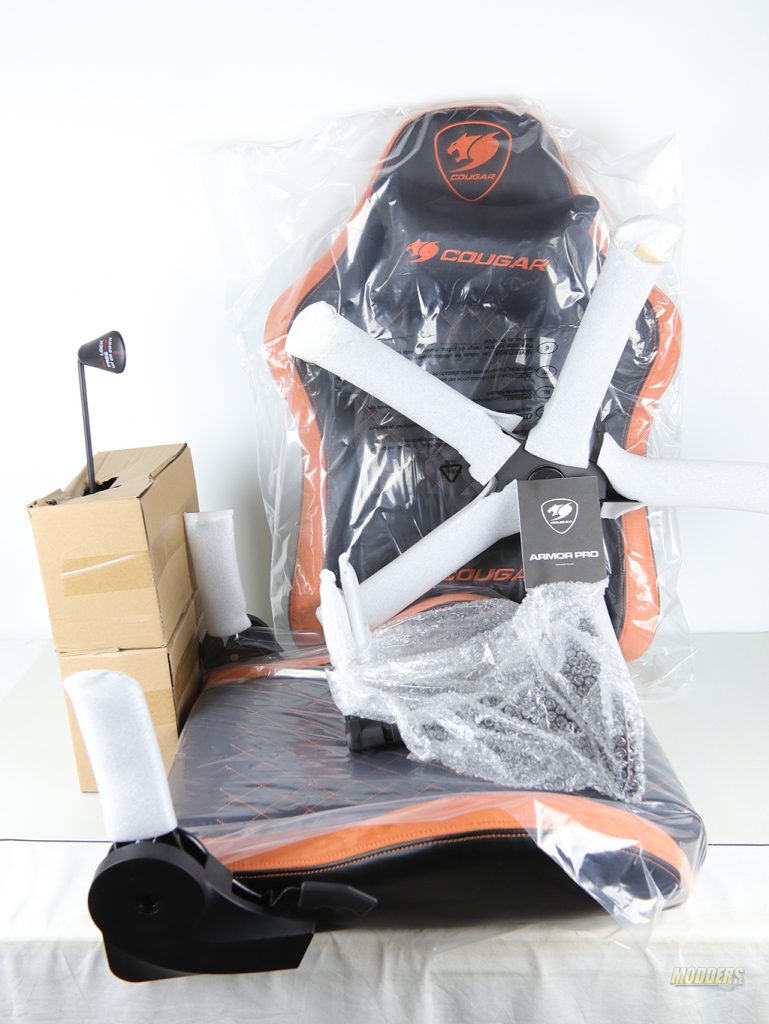 It's pretty tough to package a gaming chair however Cougar packaged everything tightly inside of the box.  Major components were either wrapped in the plastic bubble wrap or had a protective plastic bag over it.  Accessories and the tilt/lift block came in a small cardboard box as they would certainly damage the cushions if they weren't properly packaged.
Cougar Armor PRO Gaming Chair