Tech News
COUGAR Introduces The DUALBLADER Fully Customizable Gaming Mouse
The Iconic Fully Customizable Gaming Mouse With Evolutionary DYNASTRUT Design
COUGAR Introduces The DUALBLADER – The Iconic Fully Customizable Gaming Mouse With Evolutionary DYNASTRUT Design
More size adjustments: not just palm rest, but also body UP & DOWN adjustment (DYNASTRUT Design)
More customization: more interchangeable components (side grip and buttons)
More number: more programmable buttons (from 8 to 12 buttons, add 50%)
Detachable components: Interchangeable side grips, two size of palm rests
12 Fully Programmable Buttons
PMW3389 16,000 DPI Optical gaming sensor
Up to 60M gaming switches (Left / Right click)
99 – 107g (without cable)
Ultra-flex Cable
COUGAR UIX™
 Taiwan, Tainan, July 27, 2021 – COUGAR, leading brand in the development of PC gaming hardware and peripherals, today announced the launch of the COUGAR DUALBLADER Fully Customizable Gaming Mouse with Ambidextrous Ergonomics.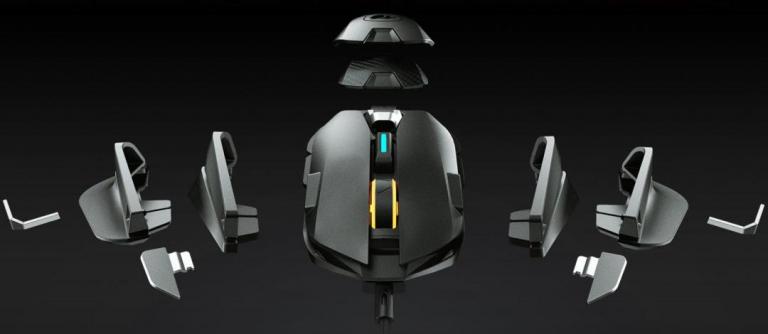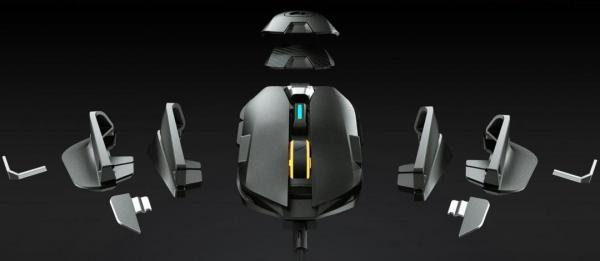 "What makes a mouse good for gaming? The cool thing about mice is that so much of it comes down to personal preference. Things like build quality, durability, button performance, cable flexibility, and so on can all be judged objectively, but as far as shape, weight, size, coating, button tensioning, and features go it is all up to personal opinion.


For all of these reasons Cougar came out with a new Evolutionary DYNASTRUT Design gaming mouse.
Why we make DUALBLADER? Well, Cougar 700M series mice have made a nice play since 2014 with the symbolized functions: movable components for adjustment and the number of programmable buttons. Based on it, the all-new DUALBLADER mouse makes more upgrade from this feature, hope to keep them and get more!
It is the first COUGAR mouse with such lots of components, just like the COUGAR CONQUER series case, we could run some mice MOD contest with KOL or famous DIYer to strengthen the free style image of COUGAR.
DUALBLADER, is the continuous essence of 700M series and strengthen the identity of COUGAR brand. By the DYNASTRUT patent design and lots of buttons / components, it will be a legend product into those mouse collectors' mind.
Lio Huang – COUGAR Brand Director
DUALBLADER provides two sets of interchangeable side grips (large / small), four detachable buttons and two size of palm rests. Gamers could use those components to create the best setting what they need or fit.
No matter what user like, DUALBLADER could change the setting through the interchangeable components to maximize the shape and the buttons setting that user want. How amazing with the mouse, just like Transformers!
Moreover, COUGAR supports the open-source 3D files of the DUALBLADER's side grips and buttons, DIYer could download these 3D files and redesign it to make unique form on their own. It gives more possibility to DUALBLADER and make it getting fun from DIY!
12 Fully Programmable Buttons are fully configurable via the COUGAR UIX system, which allows gamers to set most three onboard profiles, setting macros & shortcuts, and even more secondary functions to reach the ultimate gaming performance.
DUALBLADERS ULTRAFLEX cable has superior flexibility that reduces the drag and interference at all. It promises the more quickly and smoothly swipe for the better control performance.
Besides, DUALBLADER has a brilliant outer box which could show the DUALBLADER very well without taking off the package. That is very thoughtful for the collectors and let DUALBLADER become more surprising as a present.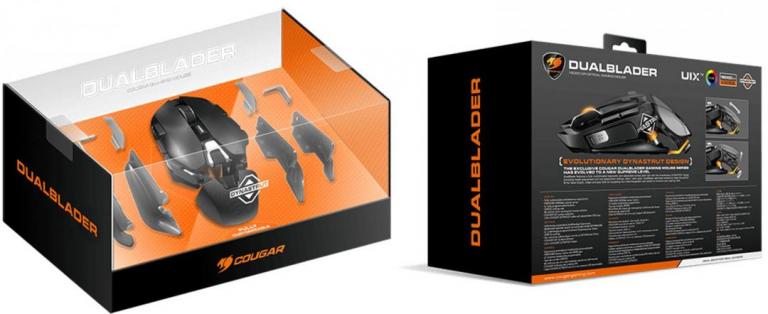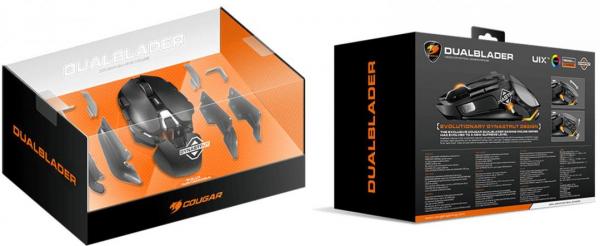 Availability, Warranty and Pricing
The COUGAR DUALBLADER is available for purchase in the USA starting in August.
USA MSRP – $89.99
For local availability in international markets as well as up-to-date pricing, feel free to ask our global distributors: http://cougargaming.com/wheretobuy/
The DUALBLADER is backed by one-year warranty and the COUGAR worldwide customer service and technical support network.
Web Pages
For more information on the DUALBLADER, please visit:
COUGAR DUALBLADER – Gaming Mouse – COUGAR (cougargaming.com)
About COUGAR
COUGAR founded in 2007 by a group of computer peripherals engineers who wanted to design with passion.
Currently, the range of gaming products we create includes gaming mice, keyboards, headsets, cases, power supply units, cooling, gaming chairs, gaming desks and related accessories. A complete range of first-quality products for the serious gamer. COUGAR won thousands of awards for its products including IF Design AWARD in Germany.
To learn more about COUGAR, please go to: http://www.cougargaming.com