Tech News
COUGAR Presents AIRBLADER 62G Extreme Lightweight Gaming Mouse
Pure Design Identity
Feel like a PRO, You Are Born to Win the Game: COUGAR Proudly Presents 62G Extreme Lightweight Gaming Mouse with COUGAR DNA and Pure Design Identity
PMW3389 16,000 DPI Optical gaming sensor
Bounce-On tension System
6 Programmable Buttons
50M gaming switches (Left / Right click)
2M cycles gaming-grade scroll encoder
62g (without cable)
Ultra-flex Cable
Virgin-Grade PTFE Skates
COUGAR UIX™
 Taiwan, Tainan, July 21, 2021 – COUGAR, leading brand in the development of PC gaming hardware and peripherals, today announced the launch of the COUGAR AIRBLADER Gaming Mouse.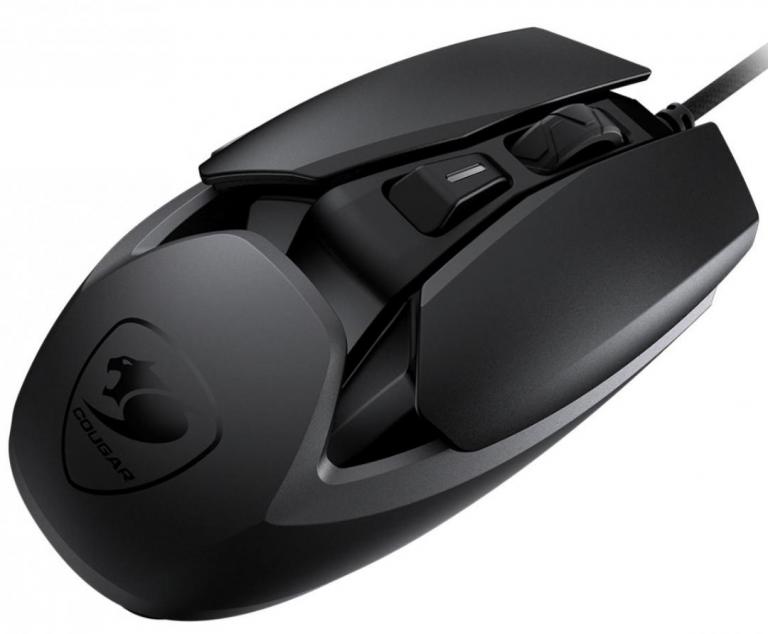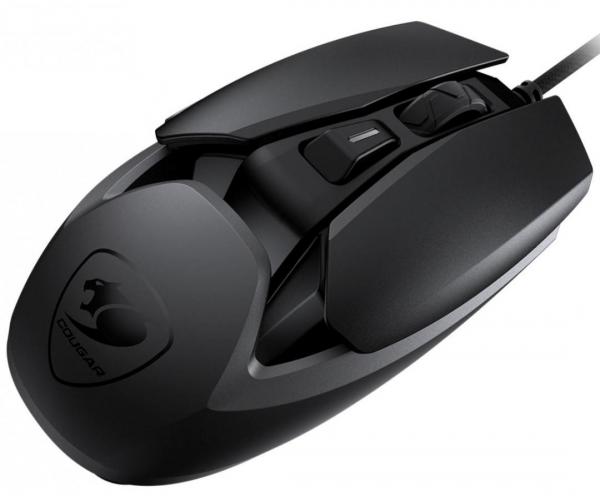 "Extreme lightweight gaming mice are still a fairly new trend, so why are these lightest gaming mice so popular? Well, it has a lot to do with the rising popularity of esports and the kind of games that people are playing. Thanks to ultra-modern design, lightweight material and streamlined internal technology, gaming mice are now lighter than ever. Even though these gaming mice are losing weight, they're gaining performance and features. Having less weight to the mouse also means that you will be less likely to experience any kind of hand fatigue from extended gaming sessions. This makes them ideal for competitive esports players, as well as those of us who just love to spend hours upon hours at our gaming PCs.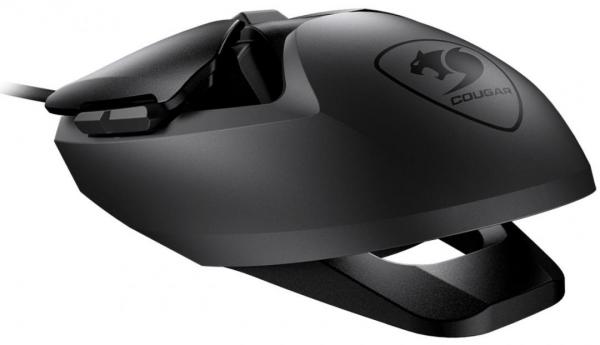 We tried to combine the minimum area that we touched while using mouse, then turn it into a fascinatedly new appearance. It not only brings extreme lightweight but also keeps the brilliant feeling of use. Meanwhile, the ambidextrous and compact design are more suitable for claw grip styles. For those who like lightweight mouse, AIRBLADER brings a smoothly control with high precision and a whole new design that nobody has seen before."
Lio Huang – COUGAR Brand Director
The AIRBLADER lightweight gaming mouse is different from those with honeycomb design. By the large zone of hollow design from center to tail of the mouse and strengthen it through industrial design & structure optimization. The weight of mouse is surprisingly compressed to the breathtaking light weight at 62 grams. It is definitely a good choice for those who favorites lightweight mouse.


Engineered to give the unparalleled performance within the intense gameplay, AIRBLADER is equipped with high quality mechanical micro switches, which is up to 50 million clicks. It not only brings the lowest response time, but also ensure the stronger durability.
With the gaming-grade scroll encoder inside, AIRBLADER lightweight gaming mouse allows clear, ratcheted scrolling feedback and excellent durability for 2 million cycles lifetime. Through the perfectly command during intense operations, AIRBLADER makes sure that players could control with the most accurate precision and beat the opponents all at once.
AIRBLADER lightweight gaming mouse equipped with exclusive COUGAR BOUNCE-ON tension system which uses a metal spring to eliminate the random bounce between the button and switch. This way could keep stable, consistent clicking feel for better performance while the intense gaming play.
By equipping the most advanced PMW3389 optical sensor that supports up to 16000 DPI, AIRBLADER is capable of delivering the perfect tracking and offers a deadly precision in the intense gameplay.
Its cable has superior flexibility for minimizing drag and interference, providing you quicker and smoother swipes for better control performance.
The virgin-grade PTFE skates of AIRBLADER offers a smooth, effortless glide with low-friction, which makes mouse more responsive and become more agile while gaming.
With convenient and intuitive interface, COUGAR UIX lets gamers build the customized function easily of all the keys, it could also create macros setting at the same time. Besides, by switching 3 different modes and cooperating with 6 configurable buttons of AIRBLADER, it just makes various combos come true and brings gamers more possibility to set special functions on their own.
Availability, Warranty and Pricing
The COUGAR AIRBLADER is available for purchase in the USA starting in July.
USA MSRP – $39.99
For local availability in international markets as well as up-to-date pricing, feel free to ask our global distributors: http://cougargaming.com/wheretobuy/
The AIRBLADER is backed by one-year warranty and the COUGAR worldwide customer service and technical support network.
Web Pages
For more information on the AIRBLADER, please visit:
COUGAR AirBlader – Gaming Mouse – COUGAR (cougargaming.com)
About COUGAR
COUGAR founded in 2007 by a group of computer peripherals engineers who wanted to design with passion.
Currently, the range of gaming products we create includes gaming mice, keyboards, headsets, cases, power supply units, cooling, gaming chairs, gaming desks and related accessories. A complete range of first-quality products for the serious gamer. COUGAR won thousands of awards for its products including IF Design AWARD in Germany.
To learn more about COUGAR, please go to: http://www.cougargaming.com