Final Thoughts & Conclusion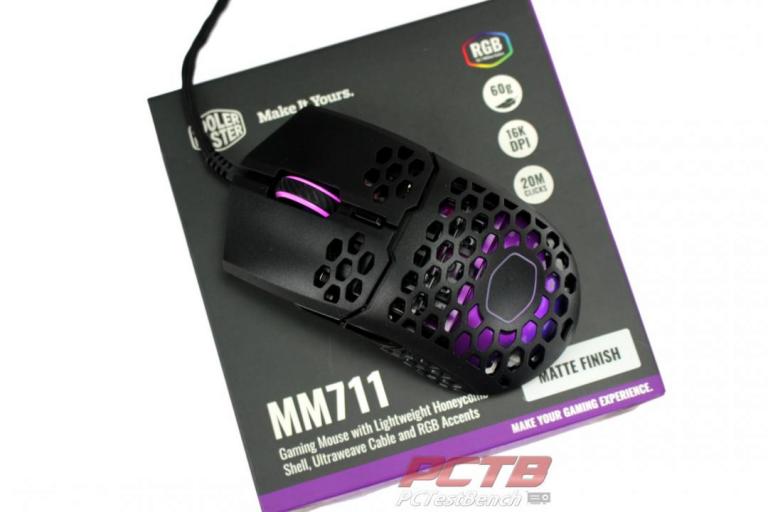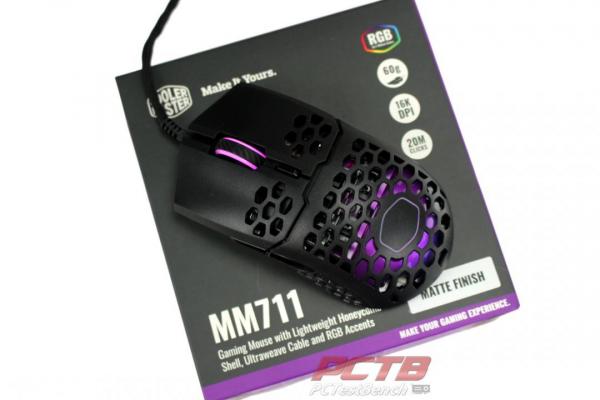 Cooler Master's MM711 featherweight gaming mouse is a serious contender in the ultra-light mouse segment, as well as more hefty mice. The feel of using it is great and as someone who uses a more typical mouse (as in, not concerned with weight), it's actually a pretty noticeable and enjoyable change. For as light and skeletal as it is, it feels solid and well made with no give. I personally like that it's fairly large for a featherweight mouse as my typical palm grip needs somewhere to rest. The cord is… well, it just doesn't seem to exist in use. It's incredibly lightweight, flexible, and smooth so you don't really notice you are using a corded mouse at all. The Ultraweave cable pretty much makes a mouse-bungee useless.
From a software standpoint, the MasterPlus+ software is intuitive and extremely powerful. You have an expectation for adjustable DPI and adjustable polling rate with a gaming mouse, but Cooler Master takes that up a few notches. Adjustable button response times, angle snapping, and even angle tunability are great. They even go the extra mile and bring the OS sensitivity and double click speed settings into the software so you don't have to go digging through the OS settings menus to find them. I feel that seven DPI profiles by default are a bit much, but extras can be disabled if you want to flip between only two or three.
My only complaint is not actually with the MM711 mouse, it's with the MasterPlus+ software. When you open it, it wants to take up 98-100% of your screen regardless of what resolution your desktop is at and no, You can't shrink it either. I actually had to scale a 4K monitor down to 1680×1050 to take screenshots of the software so that it would be legible once web optimized for the review. If you are trying to tune the MM711 for your favorite game or application, you'll likely want windows open side by side so hopefully, this gets fixed in a future update.
Great job Cooler Master!