A Closer Look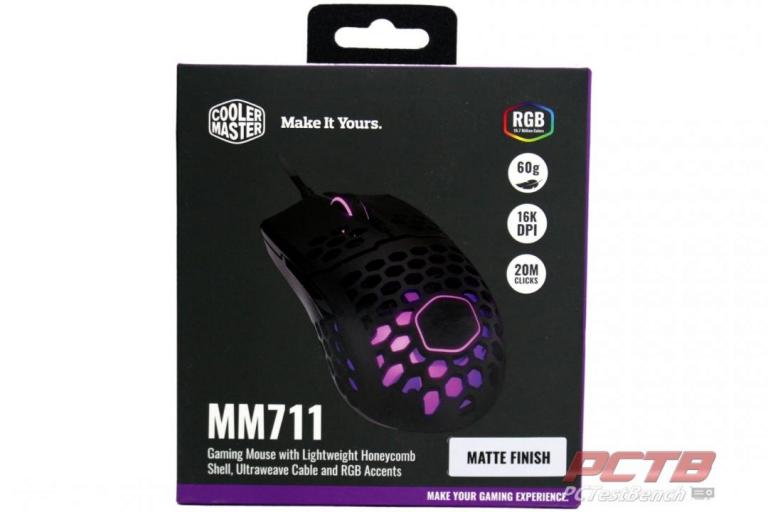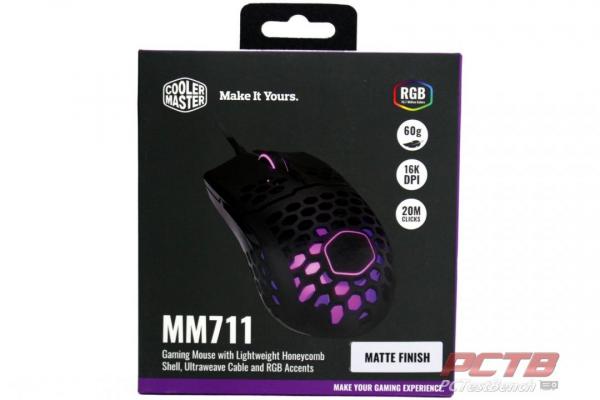 Cooler Master's MM711 mouse comes in a small box showing the mouse in full color and near real size.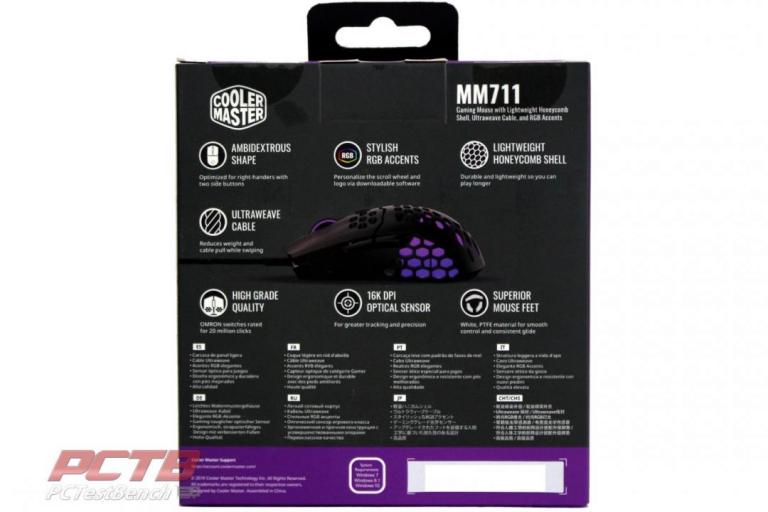 The back lists most of the features with translations to several languages near the bottom.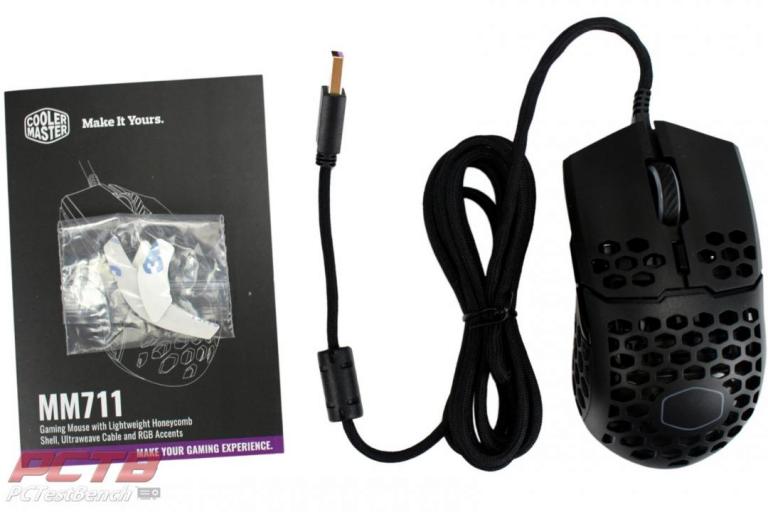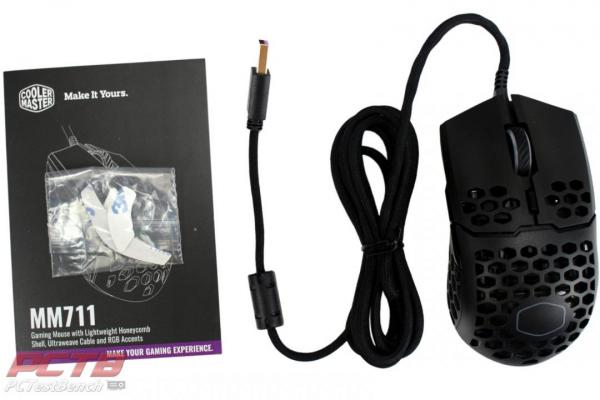 Inside is a manual, a bag of replacement PTFE mouse skates, and the MM711 mouse itself.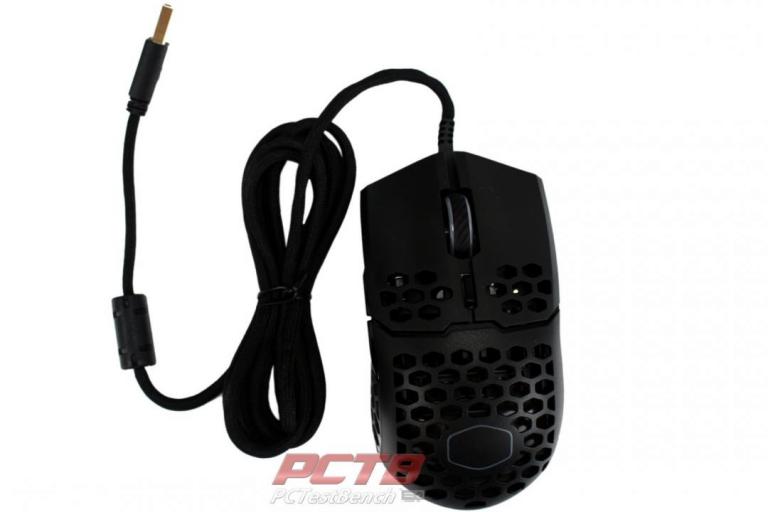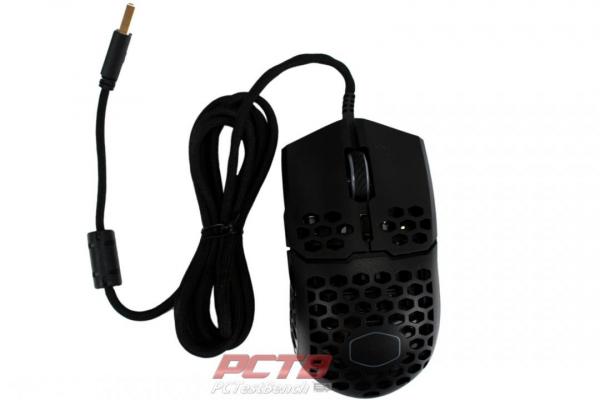 Cooler Master's MM711 mouse, the matte black version in our case, is actually fairly large for a featherweight mouse. I have larger hands and prefer a palm grip and find it comfortable.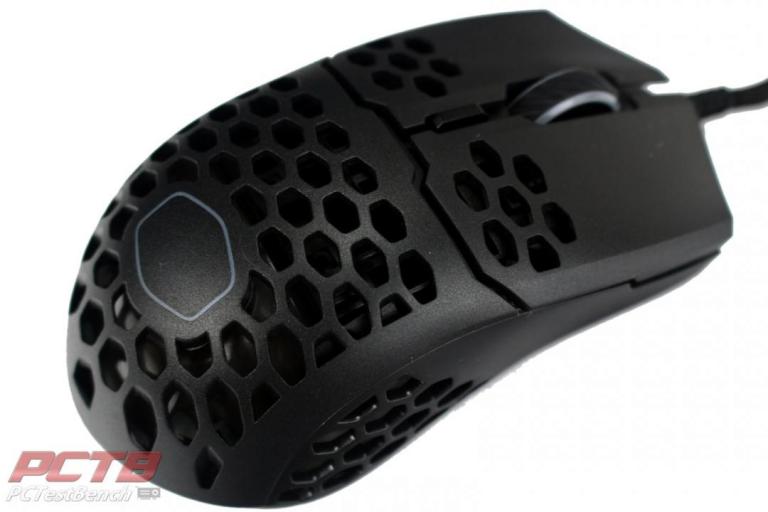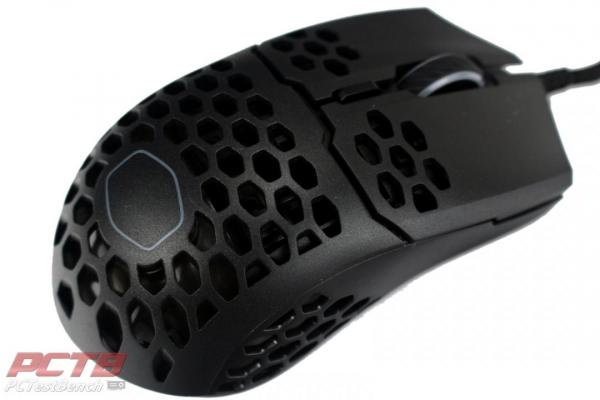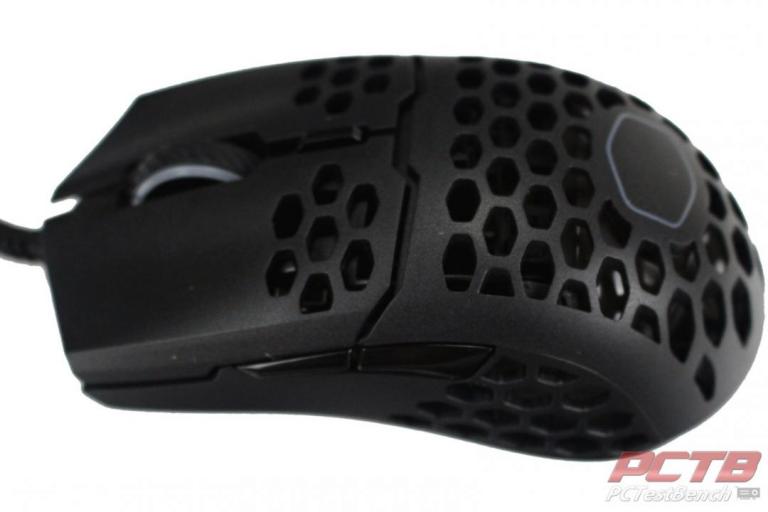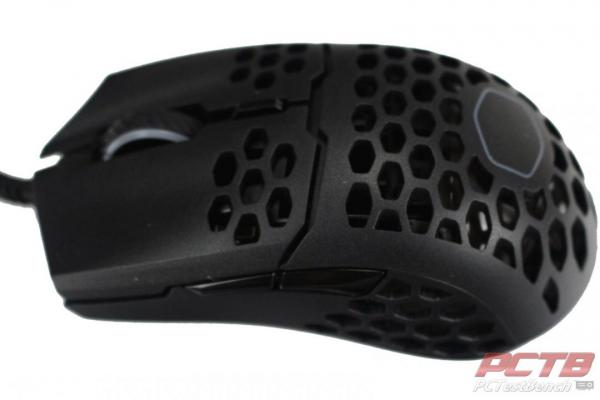 Most of the shell is skeletonized with a honeycomb grille, even partially down the main left and right buttons.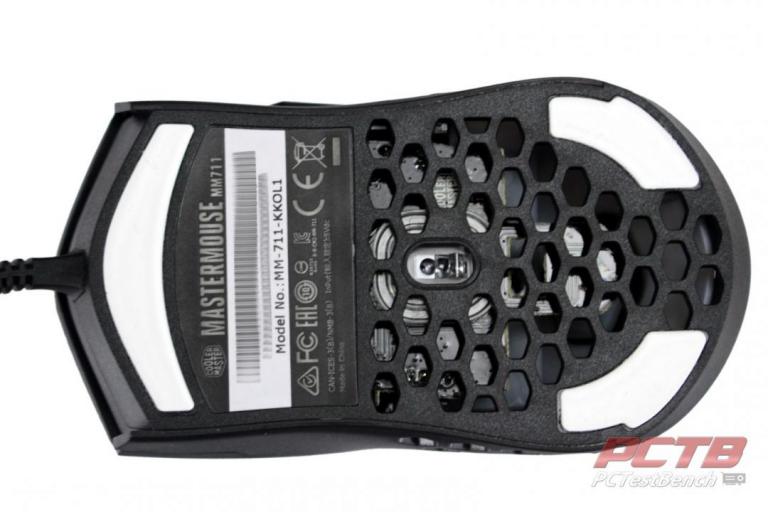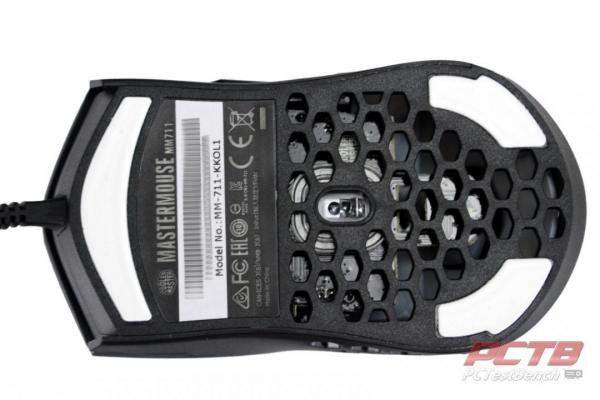 This even includes most of the bottom of the mouse. This exposes the printed circuit board inside, to Cooler Master has adopted a conformal coating on the board to protect it from debris, and even things like sweat or spilled drinks. The bottom has three large PTFE skates for smooth movements.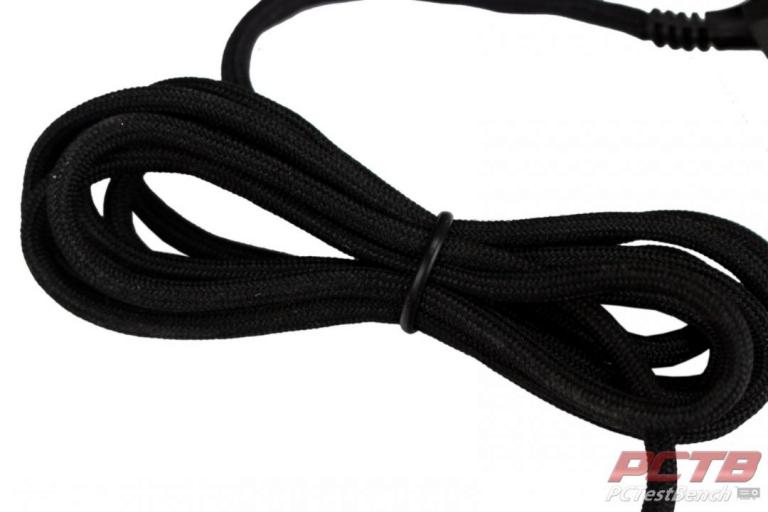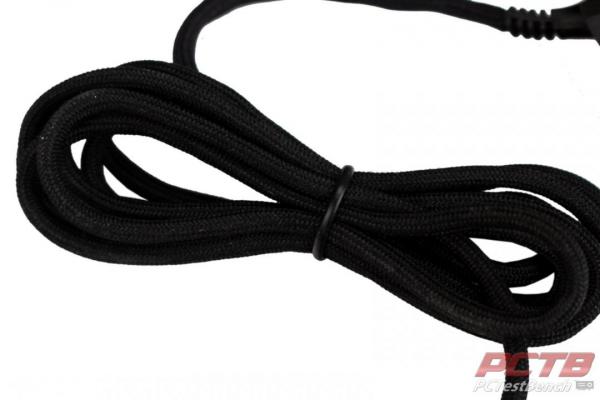 The cord used on the MM711 is extremely soft and flexible and feels more like a spare piece of paracord than an electrical cable.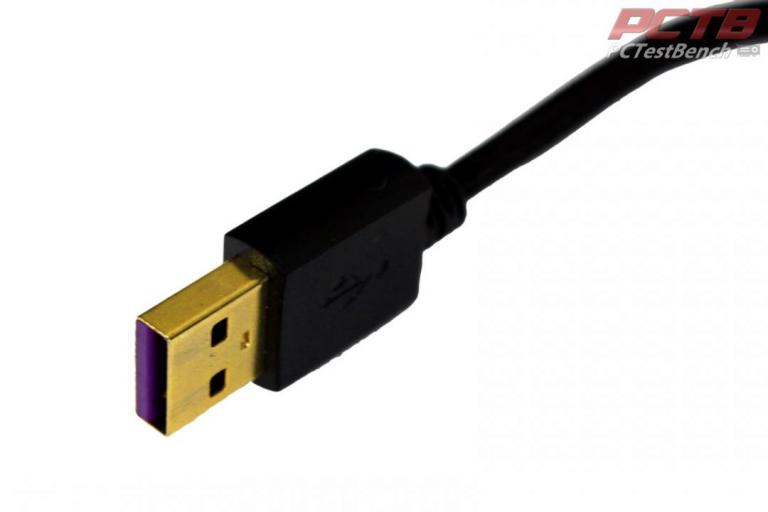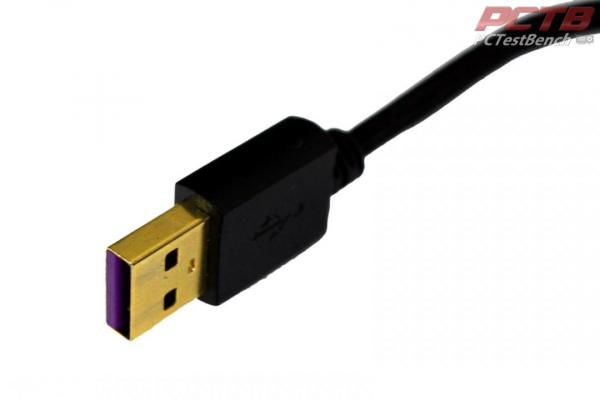 The gold-plated USB 2.0 connection features Cooler Master's signature purple interior of the connector.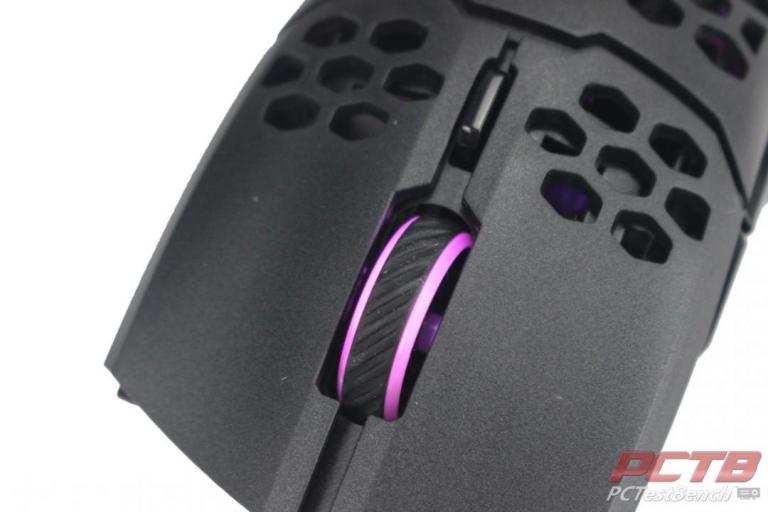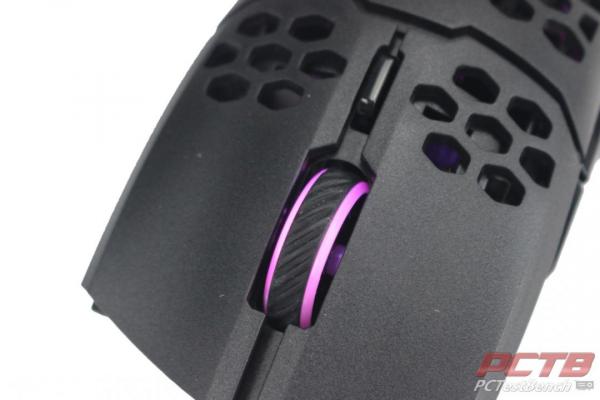 Lighting is done in two places, the first being along the edges of the scroll wheel.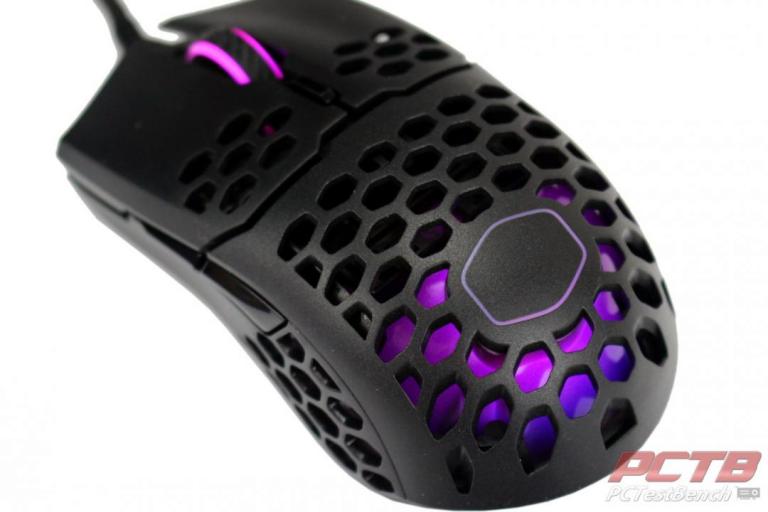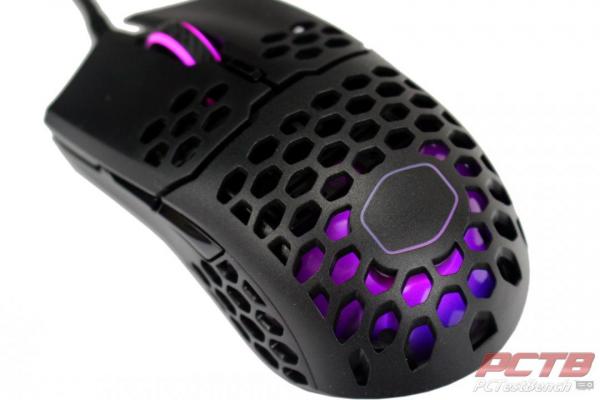 In the palm area, a large translucent dome inside the open frame lights up most of the rear of the mouse, as well as the edges of the Cooler Master logo outline.