Software & Testing
Cooler Master MasterPlus+
The first time you fire up Cooler Master's MasterPlus+ software with your new MM711, be prepared for a firmware update. It's very quick despite the minute warning, taking ours around 10 seconds to complete and reboot the mouse.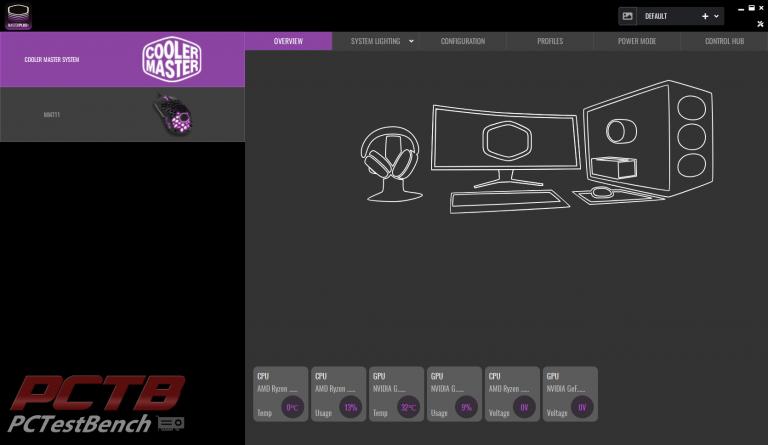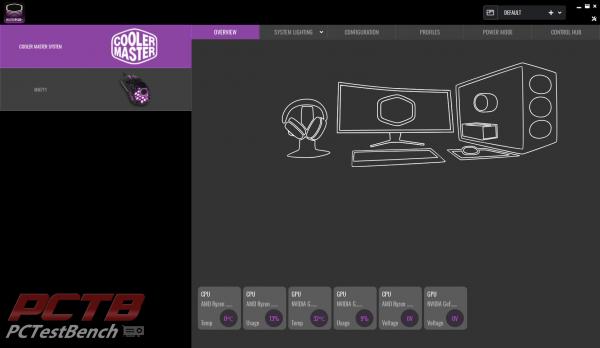 Inside, you land on the overview page that shows all controllable Cooler Master devices, as well as some basic monitoring of your system.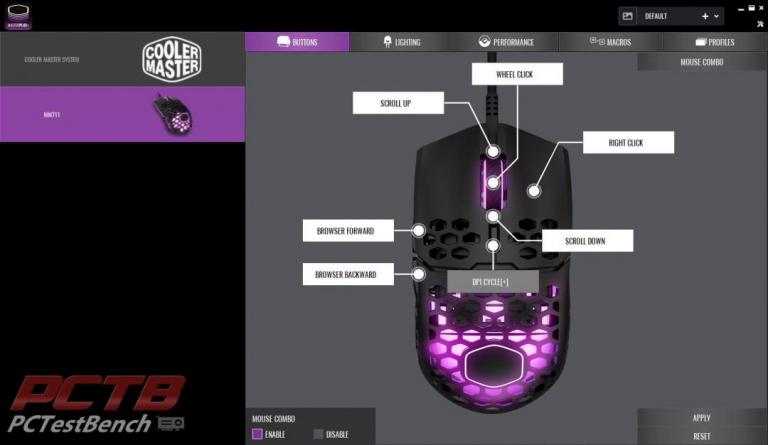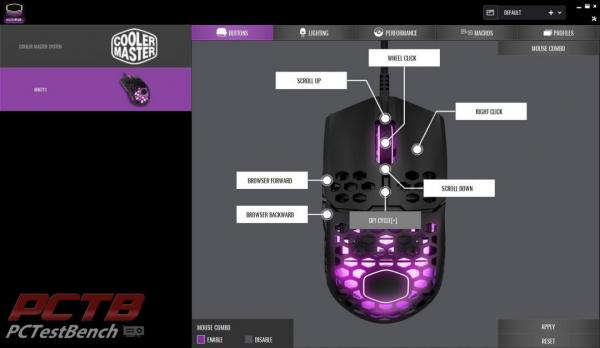 There are five tabs across the top, the first dedicated to buttons. You can remap or even disable the function of any of the 6 buttons on the MM711.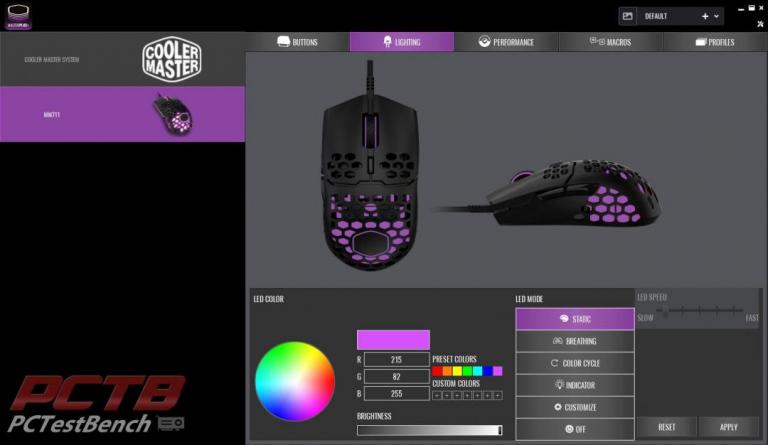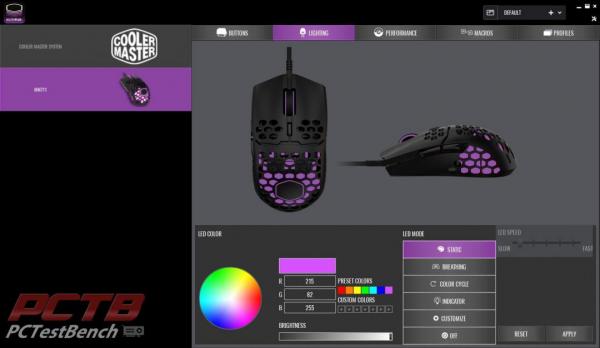 Lighting effects can be controlled from the second tab and includes 4 different settings, as well as a customizable one and the ability to just turn lighting off. Changes are instant when switching colors and speeds.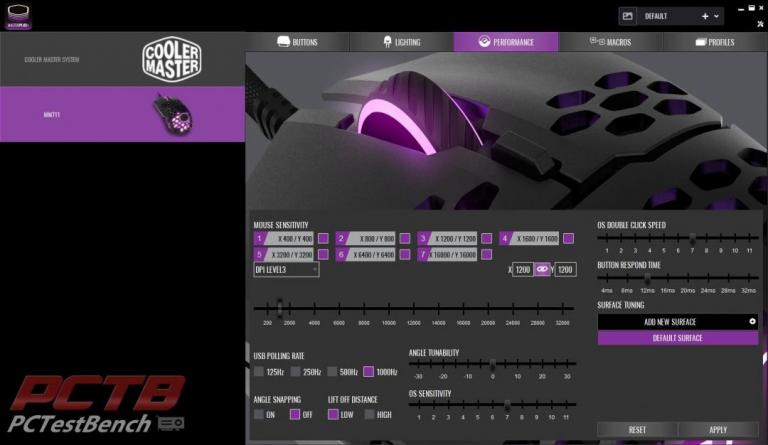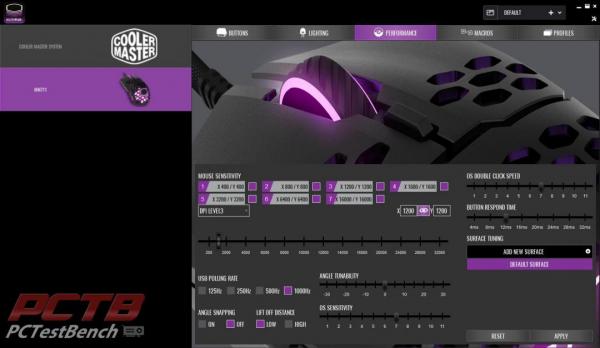 Performance tuning on the MM711 is quite extensive. You can change the DPI setting from 200-32000 and there are 7 presets that can be switched between with the button behind the mouse wheel. You can adjust polling rate, the lift of distance, angle snapping, double click speed, and button response time which seems to be debounce time in practice. You can also adjust the angle of the mice if you don't hold it quite straight.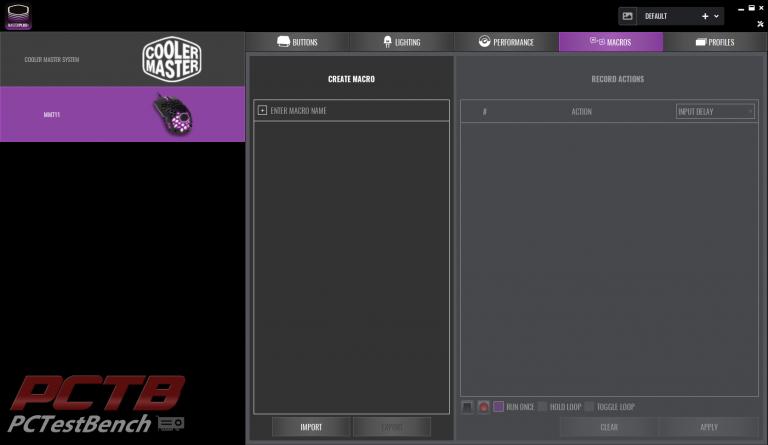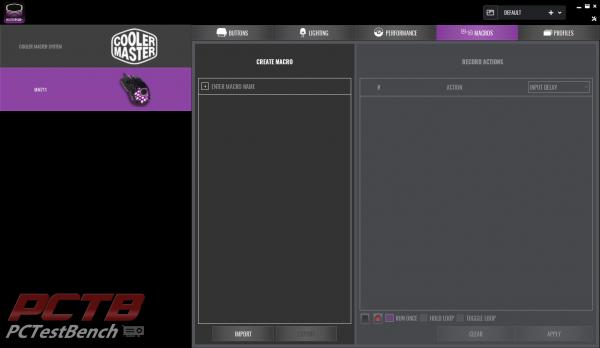 The fourth tab is dedicated to macros if you want to swap one or more of your buttons over to a macro.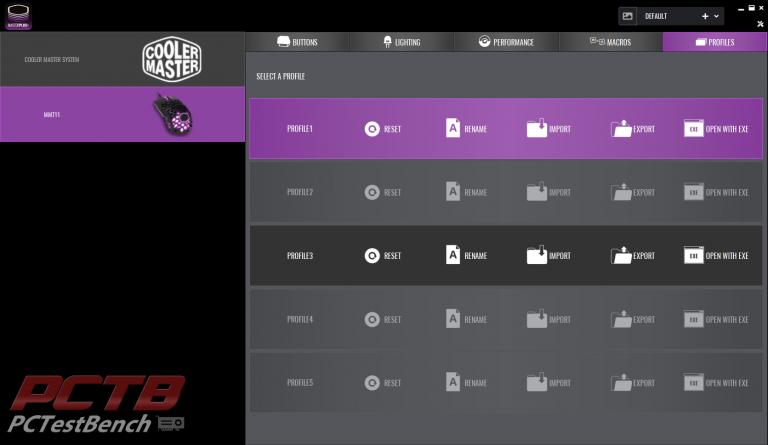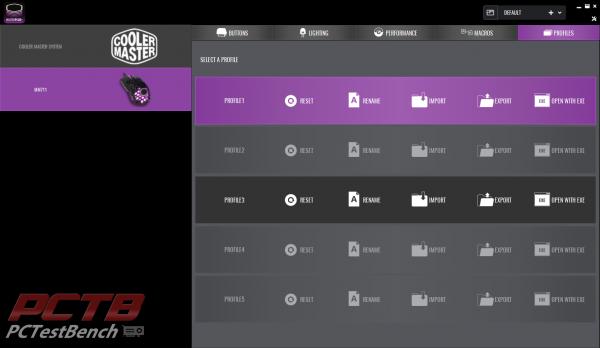 The last tab gives you 5 profiles you save all your settings to, and they can even be exported and imported for backup or sharing.
Mouse Rate Checker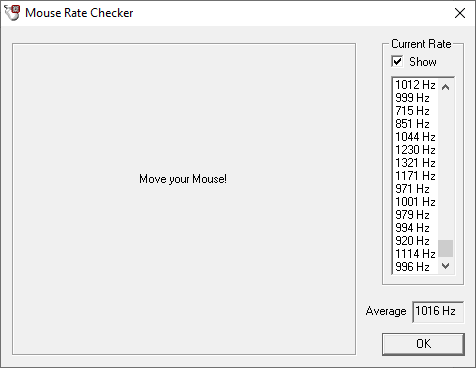 The default polling rate for the MM711 is 1000Hz and it does indeed reach those speeds.