Graphics Cards
Nvidia GeForce RTX 3070 Founders Edition Review
PC GAMING – AN INFINITE PLAYGROUND
A Closer Look
Nvidia's GeForce RTX 3070 Founders Edition comes in a nearly all-black box similar in size to previous generations. The 'Inspired by Gamers, Built by Nvidia' slogan greets you as you try to extricate the inner carton out of the outer shell. The two halves fit together so well, you create a pretty strong vacuum trying to slide them apart. As you can see, your fancy new 3070 sits open in a foam tray inside, so a little patience is needed to open this up. Under the card is another small black box that also fits very tightly.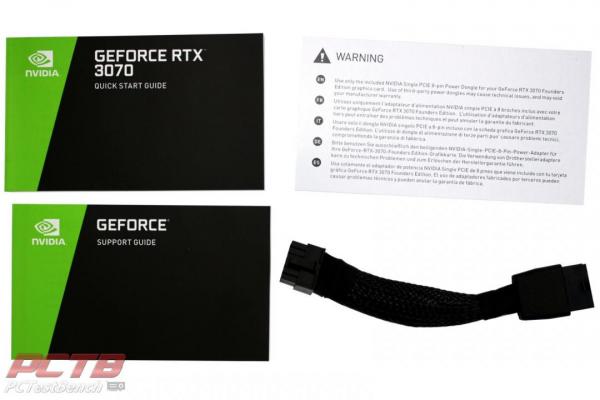 This little black box contains the usual paperwork, but more importantly, an adapter you'll likely need to use your existing power supply's 8-pin PCIe cable with the 3070 Founders Edition's new tiny 12-pin connector.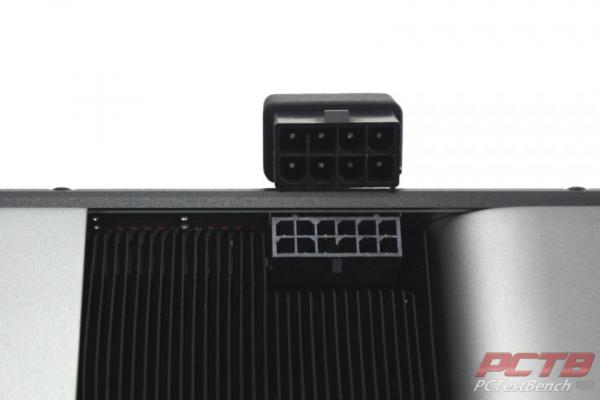 One of the most interesting things Nvidia has done this generation is the use of a new, mostly proprietary power connection. This new 12-pin connector is about the same width as the former 8-pin but is a fair bit shorter. Only 6 of the 12 pins on the new connector are populated from the adapter.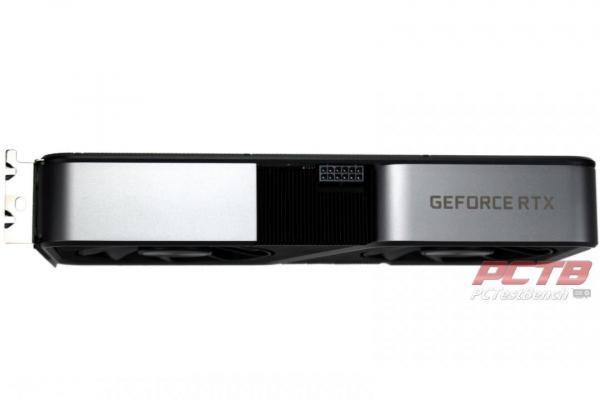 The 3070 Founders Edition doesn't have any sort of lighting on it. The new power connector sits towards the end of the short PCB, with the rear fan overhanging quite a bit. The outer edge of the card is a nice gunmetal grey color with the GeForce RTX logo towards the front in a slightly darker color.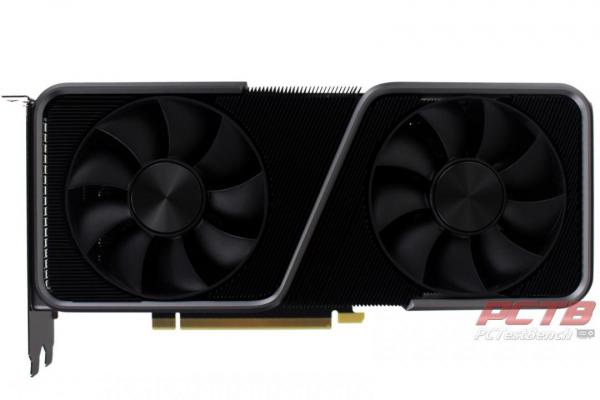 The 3070 Founders Edition uses two fans like its bigger siblings but keeps both on the same side in a more traditional manner.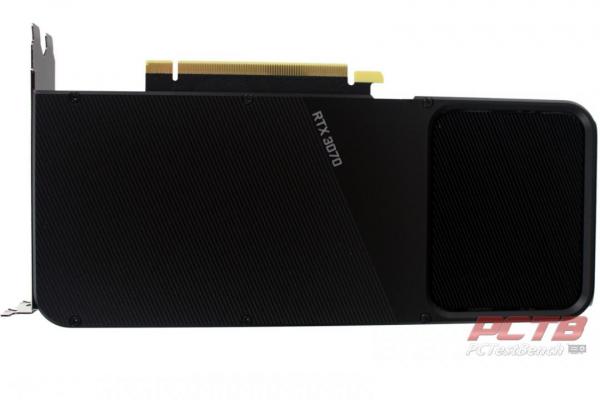 The rear of the card is fully covered with a backplate but has an open area that allows one fan to blow through like the larger cards.
You can easily see fully through the card sans a few heat pipes passing through front to back. Most of the volume of the cooler is heatsink fins, which is how NVidia crams a 220WGPU into a card near the size of most "ITX" models of previous generations.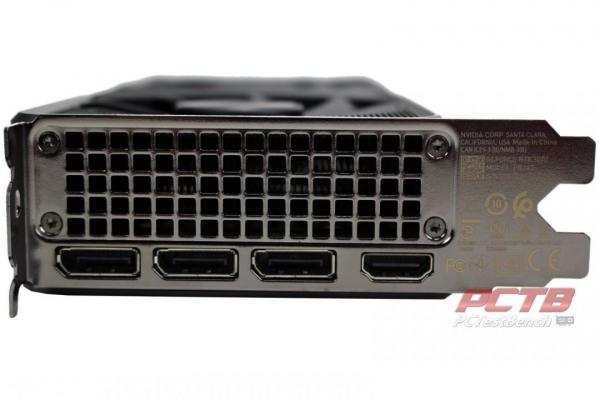 Video outputs consist of a trio of Display Port 1.4 and a solitary HDMI 2.1 port. Most of the rear I/O bracket area is a grill that allows the rearmost fan to exhaust much of its heat out of the case. Nvidia also uses the rear I/O bracket as an information area, freeing the main card body up from unsightly stickers.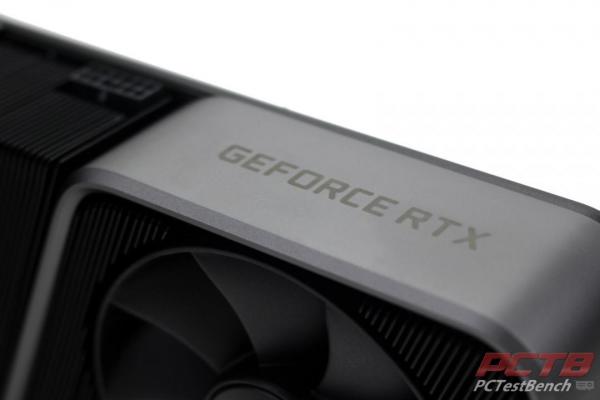 How about one more shot of the understated and clean aesthetics?