Tech News
ASUS Launches New Intel Z490 Motherboards Ahead of Upcoming Intel 10th Gen CPU Launch
All of your favorites are back, better than ever with a few new additions to the family!
ASUS ROG MAXIMUS XII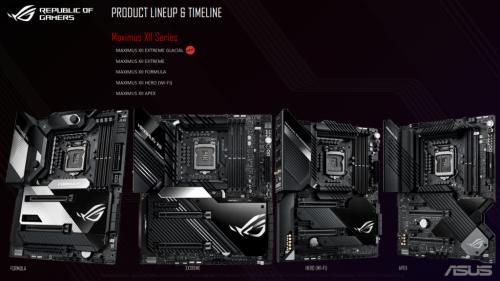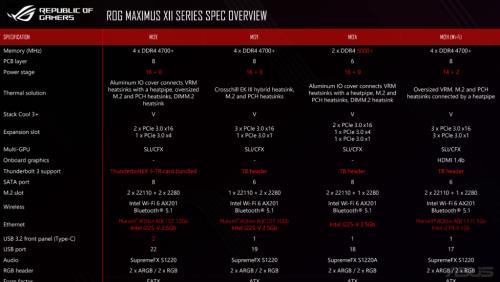 In the updated ASUS ROG Maximus XII family, we see the 4 products we expect, the Extreme, Formula, Hero, and Apex, but we see a hint of a new 'Glacial' version of the Maximus XII Extreme. I've you've been watching ASUS's recent push of all-white versions and dreaming of a new all-white build, keep an eye on this one.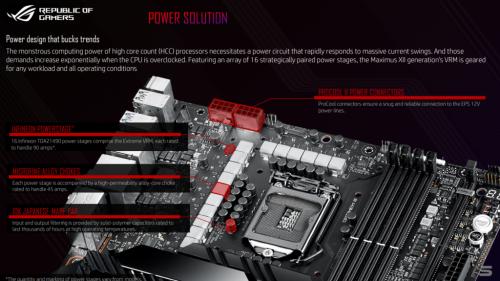 With up to TEN very fast cores available, you're going to need some beefy power delivery. Asus is up to the task and can not only handle it, but leaves a LOT of room for heavy overclocking. High-current teamed power phases improve stability without the normal latency from phase doublers to provide better transient response. ProCool II power connectors with solid pins ensure you can get every watt you need into the board without worrying about hot spots and melted connectors.
Premium thermal pads, Large diameter heatpipes and aluminum heatsinks keep the ROG Maximus XII boards cool under pressure. If that isn't enough for you, The ROG Maximus XII Formula employs a hybrid cooling solution with Cooling legends EK Waterblocks.
ASUS's OptiMEM III and proprietary memory layout using daisy-chain topology enables maximum performance in all scenarios. Whether pushing for extreme speeds of 4700MHz+ or massive 128GB memory kits to be used at full speeds and low latencies.
Besides massive amounts of memory, you can also use massive amounts of storage. All ROG Maximus XII boards support at least THREE M.2 slots.
Network connectivity is the best of the best across the board. Every board in the ROG Maximus XII family supports at least 2.5Gbps Wired LAN with Gig+ WiFi 6 AX201.
You'll never want for USB ports with the ROG Maximus XII family with up to a staggering 22 USB ports and speeds up to 20gbps.
ASUS ROG Maximus XII Extreme: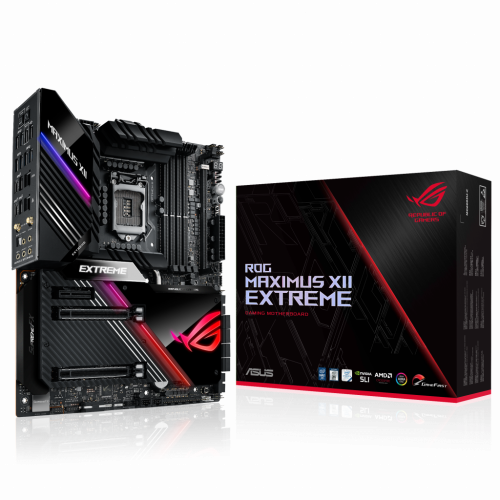 Standout features include LiveDASH OLED Display, USB 3.2 Gen 2×2 20Gbps, Included Thunderbolt 3-TR card, and Fan Extension Card 2.
ASUS ROG Maximus XII Formula:
Standout features include LiveDASH OLED Display, Full Coverage ROG Armor, and EK Waterblocks designed hybrid cooling solution.
ASUS ROG Maximus XII Apex:

Standout features include Non-square PCB design, Sub-ambient cooling optimizations such as on-board Condensation Detection, and voltage test points. Built to break records and chew bubblegum, and it's all out of bubblegum.
ASUS ROG Maximus XII Hero: