Graphics Cards
Reviews
Zotac RTX 3090 Trinity 24GB GPU Review
Equipped with a more refined IceStorm 2.0 cooling system
A Closer Look
Zotac's RTX 3090 Trinity comes in a very colorful box. The entire outer box is slightly holographic. Inside is a black box with the Zotac logo.
Inside you find all of the paperwork in a holographic plastic bag held in the top cover. Inside, you get the Zotac RTX 3090 Trinity GPU, a quick install guide, some Zotac holographic stickers, some other paperwork, and a pair of PCIe 6-pin to PCIe 8-pin adapters.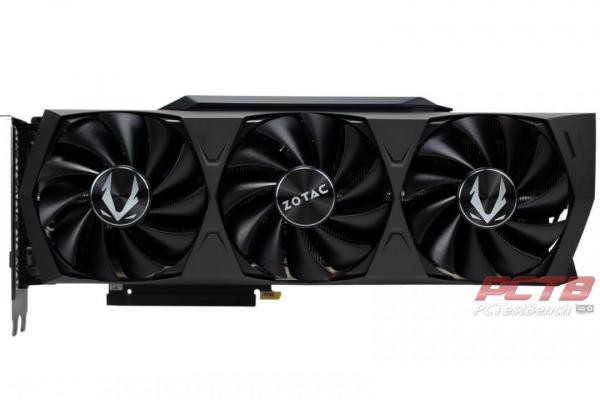 Zotac's RTX 3090 Trinity is actually a fairly compact card given what's under the hood. Three 11-blade fans are spaced out along the face.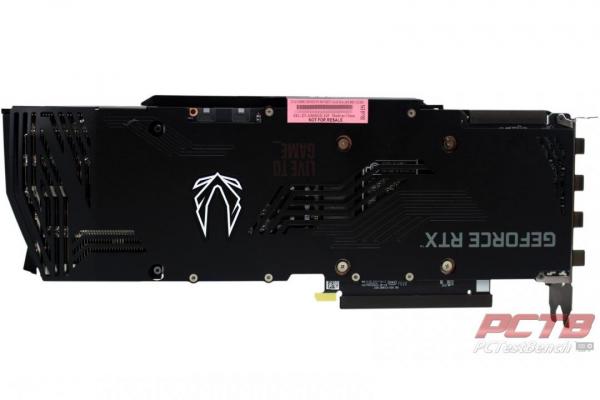 A full cover die-cast backplate provides protection, rigidity and a touch of aesthetics with the Spectra 2.0 enabled Zotac logo.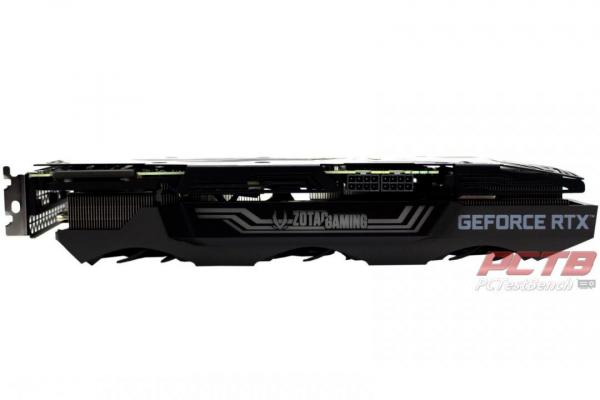 The side of the card has a large Zotac Gaming logo that lights up a quick sequence in yellow when the card is powered on and then shifts to Spectra 2.0 lighting control.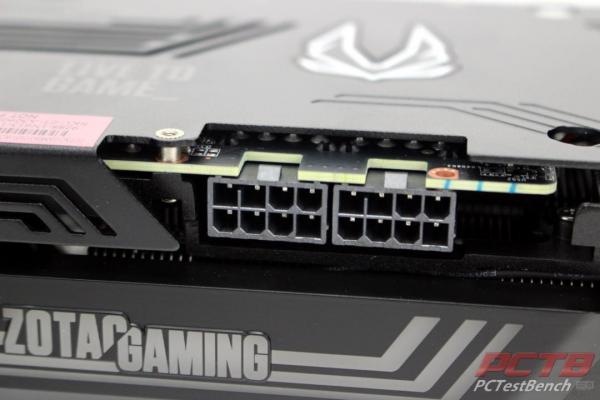 Power is provided by a pair of traditional 8-pin PCIe power connectors.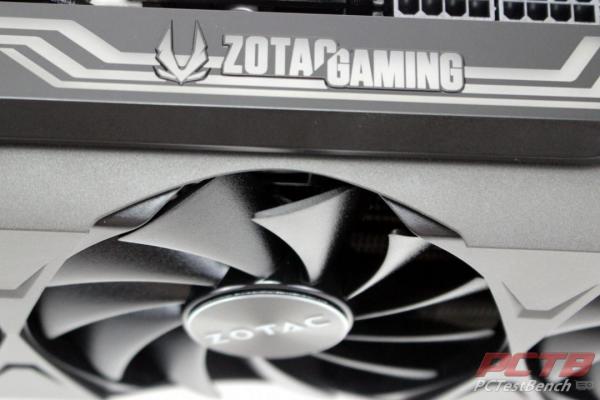 The cutouts around the fans dip down the sides of the card, exposing the tips of the 11-blade fans.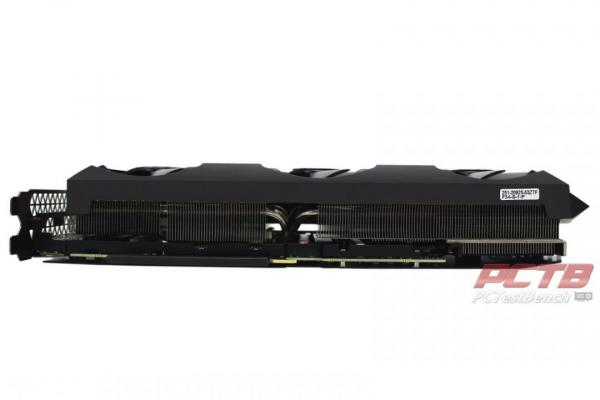 On the PCIe connector side, there is little to see other than the side of the massive heatsink with its heat pipes.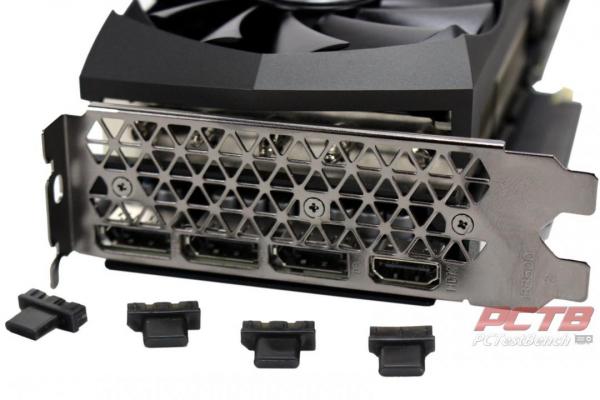 Display outputs are provided as a trio of DisplayPort 1.4 connections and a single HDMI 2.1, able to provide up to 8K60 output.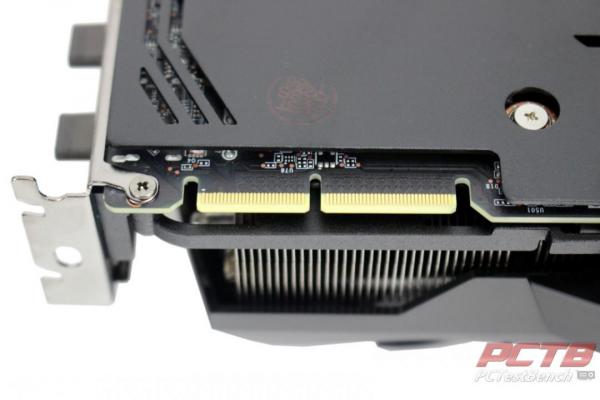 This generation, only the RTX 3090 provides support for NV-Link, however, it uses a newer connector.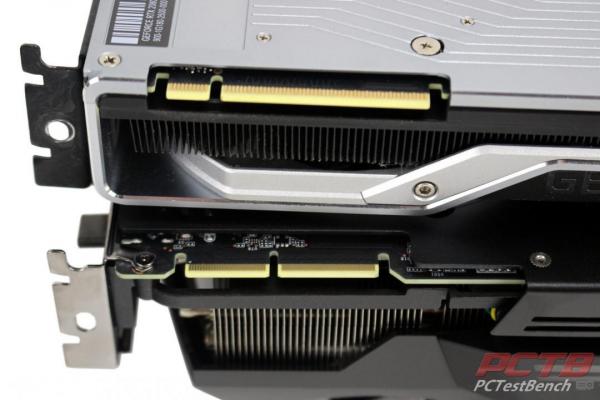 The new connector on Zotac's RTX 3090 Trinity (bottom) vs Nvidia's RTX 2000 series NV-Link connector (top) on the RTX 2080 Founders Edition.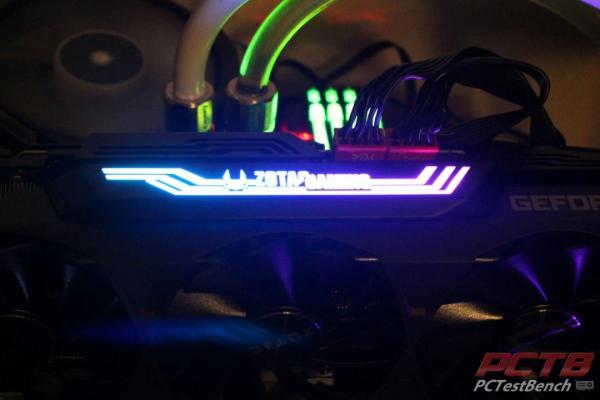 Zotac's RTX 3090 Trinity has a really nice looking light up logo. But…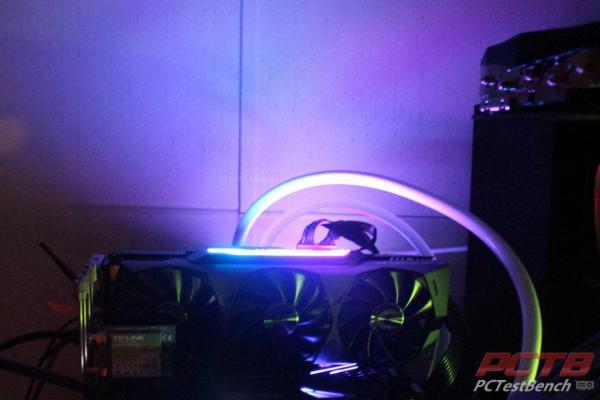 … Most users are going to want to get the Firestorm Utility installed pretty quick to use Spectra lighting controls to turn it down. Wow is it bright!