Software
I'll admit anytime I see a gaming keyboard software I cringe a little because it seems to be daunting to set it all up and change things.  ITAKE Engine is not like that at all.  Once downloaded it was easy to install and quickly get my profiles set up.  Allowing up to 6 profiles all with their own lighting, macros, and TT Sync options.
iTAKE Engine
The Thermaltake iTAKE engine software connects all your Thermaltake Gaming Peripherals and TT RGB PLUS compatible products, allowing you to SyncALL RGB colors seamlessly via the TT SYNC function into one complete ecosystem. Customize, control, and sync lighting effects, set advanced macro settings, and import/export key profiles for maximum personalization of your setup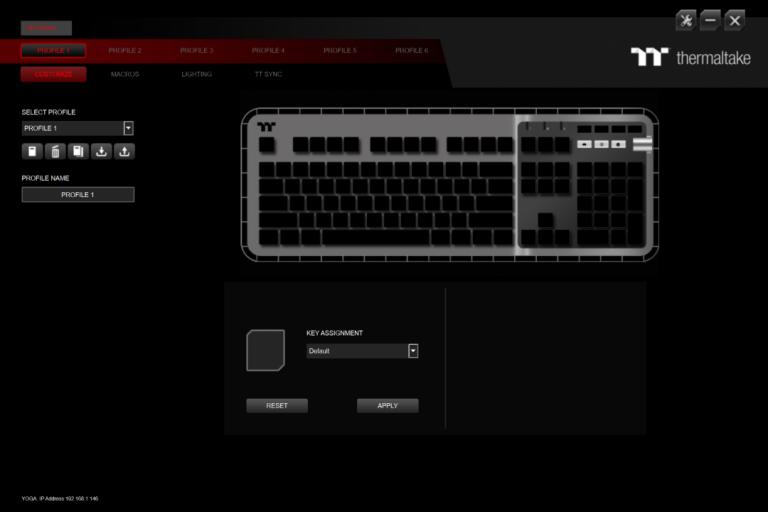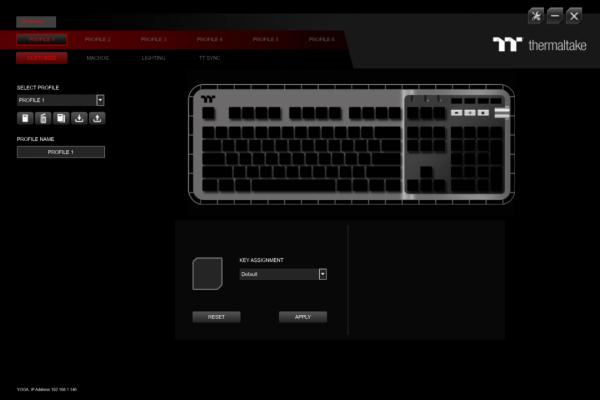 The view when you first open the iTAKE software.  Showing you each profile and what your current setting are.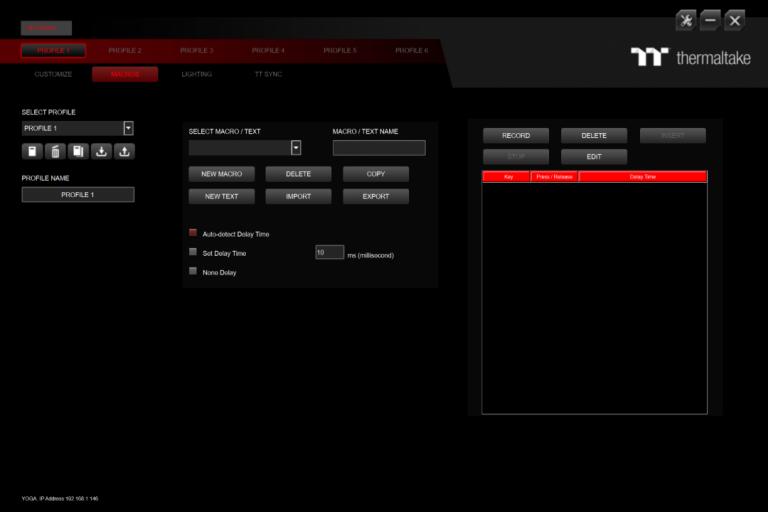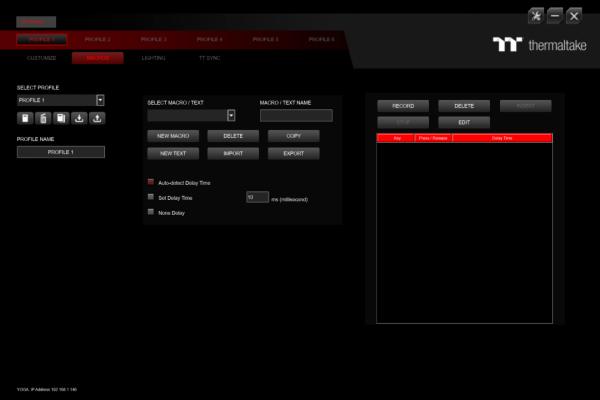 Again, just views on the simplicity of the software to set Macros, etc.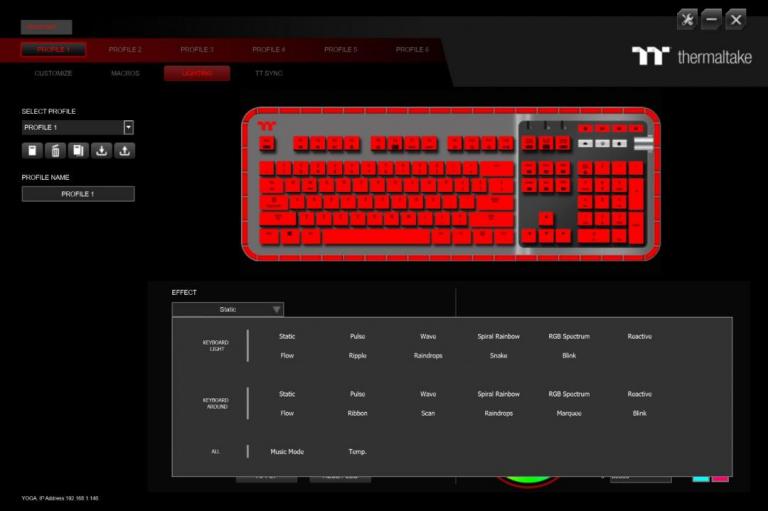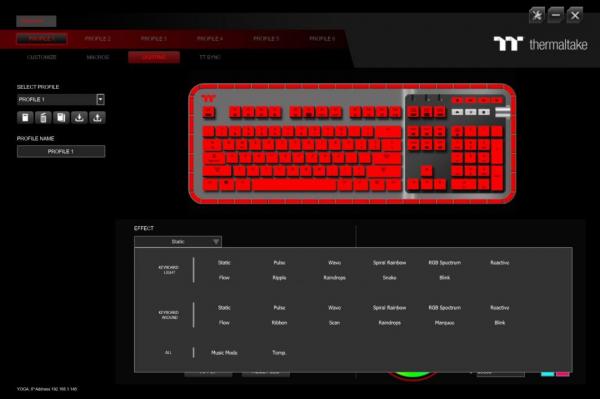 Here you see the Thermaltake Argent K5 lighting possibilities.  This is showing the whole keyboard is just red lighting.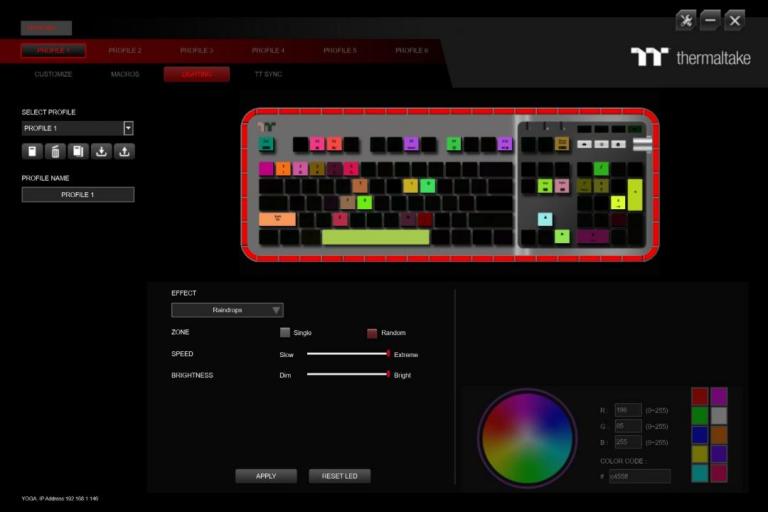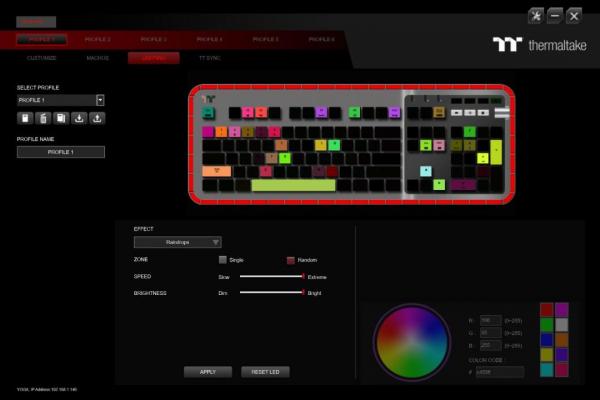 This shows the lighting assigned and which keys are lit with what colors.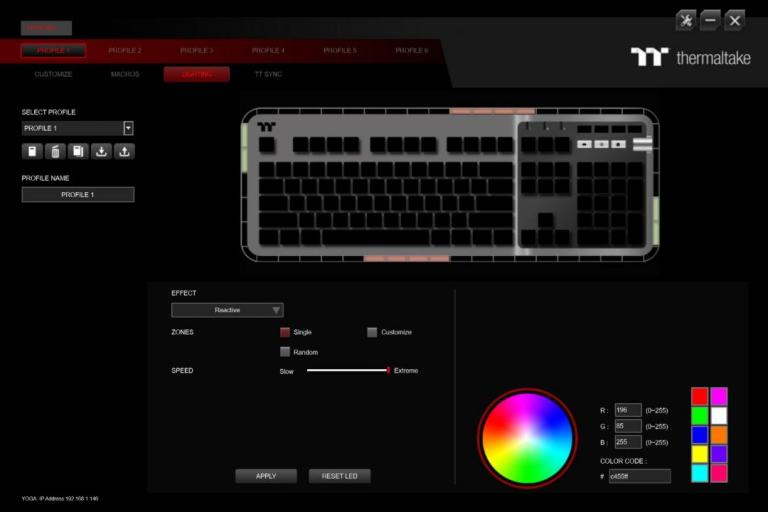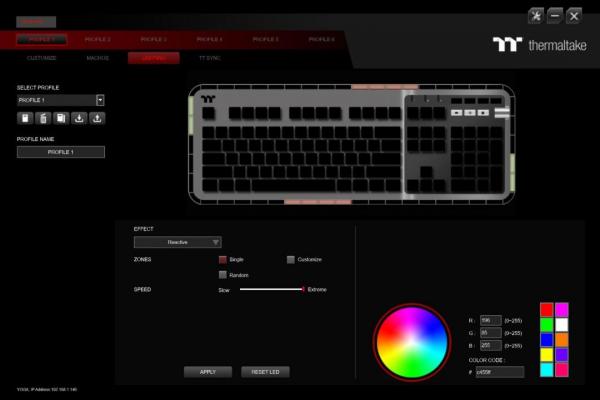 This is the section where you can customize the under-glow lighting.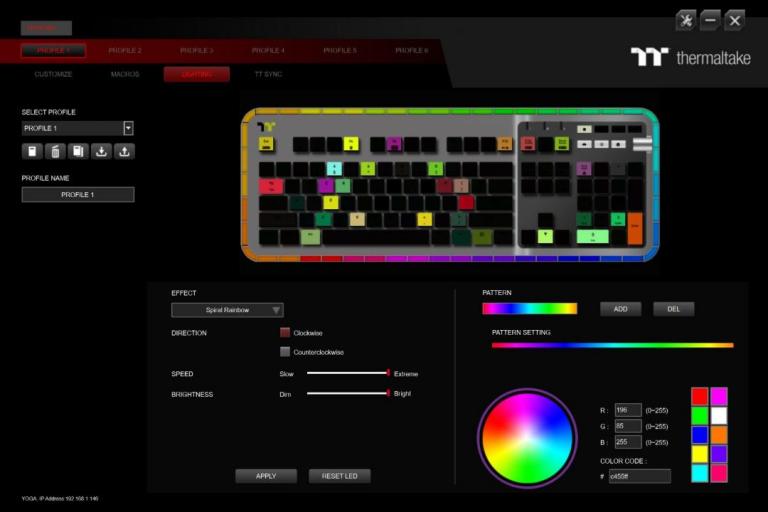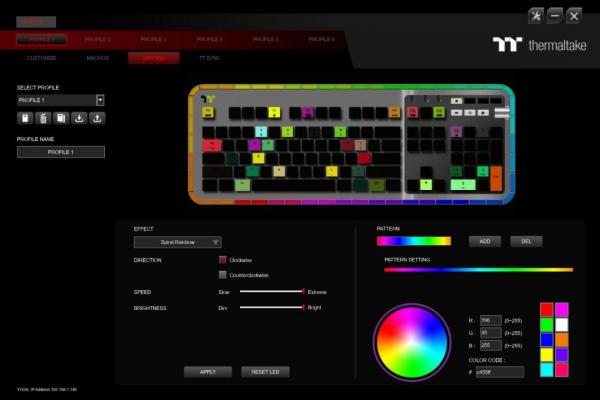 The final lighting sequence running showing the coloring that was currently on at the time of the shot.