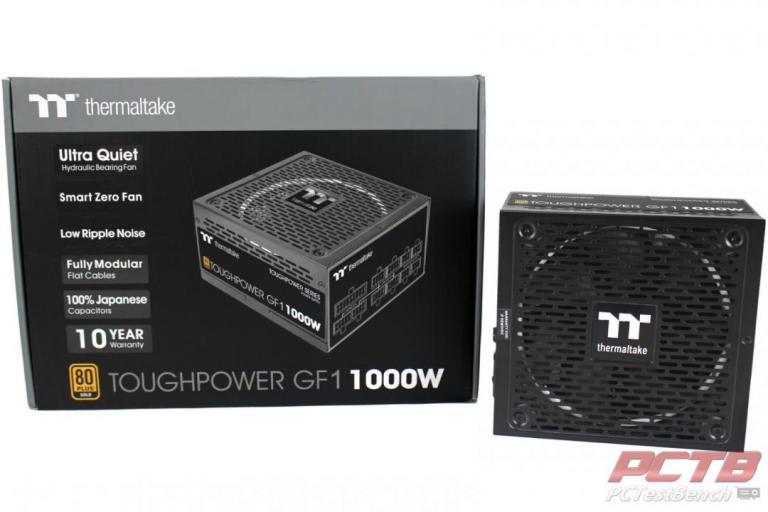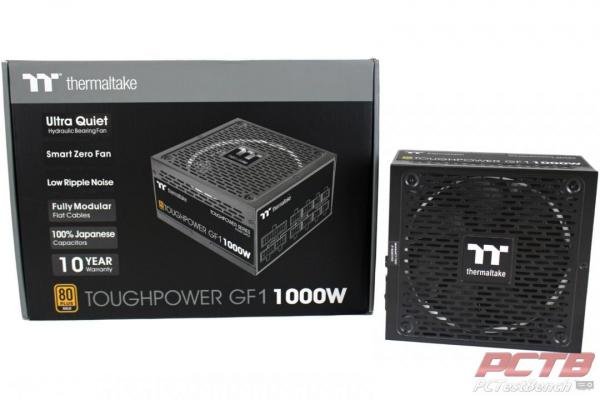 A common question in the PC world is, what is the most important component in a computer? Gamers tend to say GPU, and workstation users might throw down on CPU or maybe even memory or storage. While those are all certainly important to user experience, nothing ruins it quite like a failed power supply. It's even worse if it takes some or all of your components down the hole with it. Thermaltake won't let that happen with its Toughpower GF1 series power supplies. We'll be taking a look at the massive 1000W Toughpower GF1 but it also comes in 1200W and smaller 650W, 750W, and 850W flavors to cover about any build. Thermaltake forgoes RGB bling and focuses on performance on longevity with ultra-low ripple and 100% Japanese capacitors, and build quality worthy of a 10-year warranty.
PC Test Bench would like to thank Thermaltake for sending over the Toughpower GF1 1000W TT Premium Edition for us to check out!
Thermaltake's view on the Toughpower GF1 – TT Premium Edition:
The fully modular Toughpower GF1 series now comes in 1000W and is built to deliver 80 PLUS Gold efficiency. The series features a 140mm hydraulic bearing fan, Japanese capacitors, and other premium components to help deliver a continuous and stable power with an ambient temperature up to 50°C, while near-silent operation and reliable performance are guaranteed. With an ample 10-year warranty, the Toughpower GF1 1000W Gold is able to satisfy the market where PC enthusiasts are looking for a premium power supply with all the latest features.
FEATURES: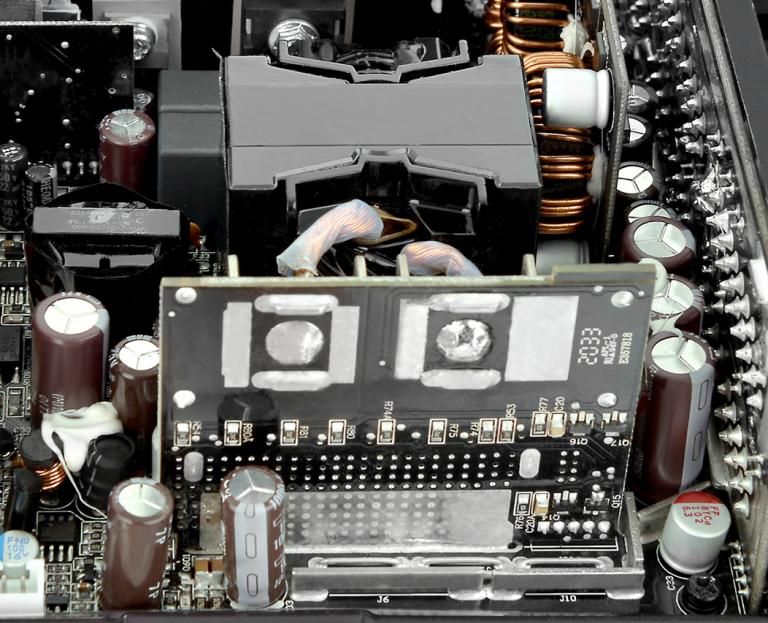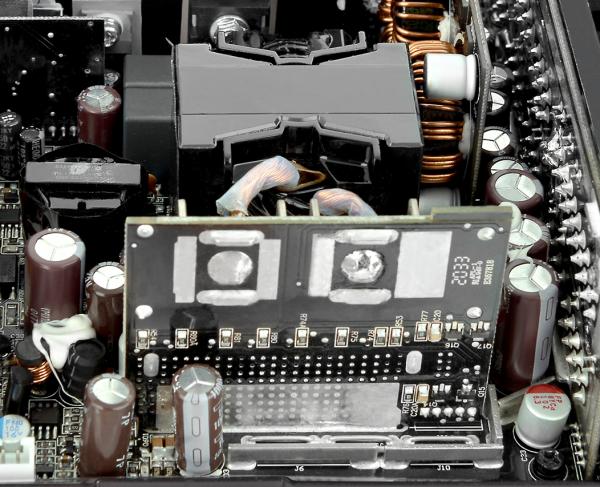 Zero Cable Platform
Farewell to messy cables! We have connected the back panel and the PCB with a copper plate for better heat dissipation and impressive output power quality.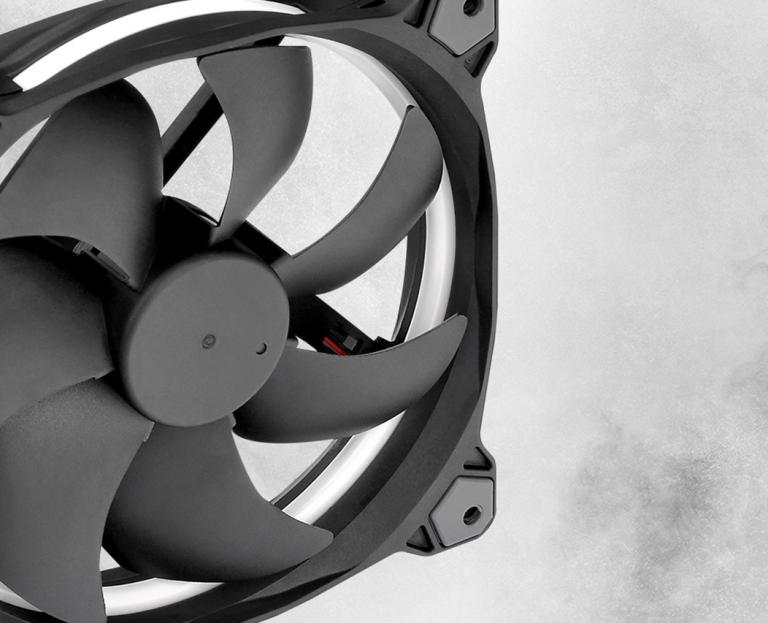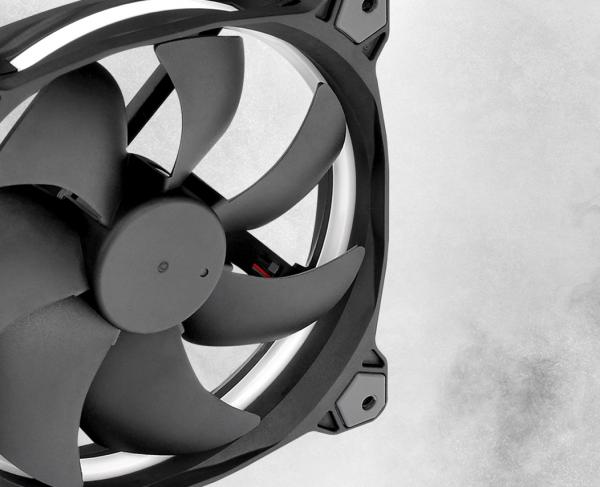 Ultra Quiet 140mm Hydraulic Bearing Fan
Featuring a 140mm hydraulic bearing fan with intelligent RPM controls to help guarantee superior cooling performance and near-silent operation.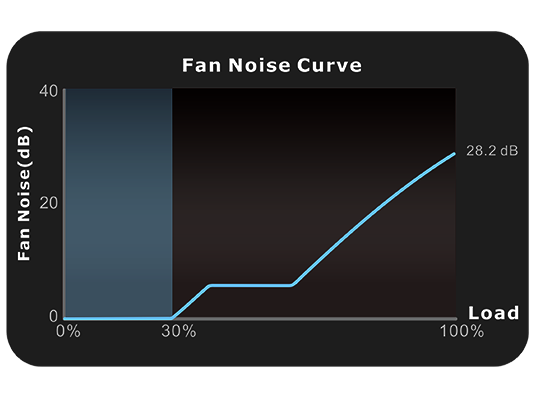 Smart Zero Fan
Designed with our Smart Zero Fan, the fan will not spin until the load exceeds 30% of the power supply, minimizing the fan noise.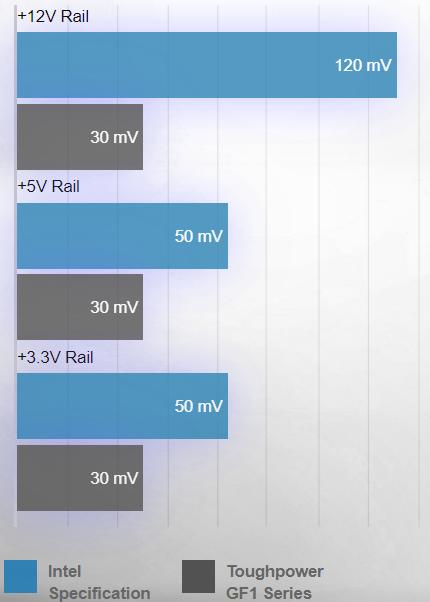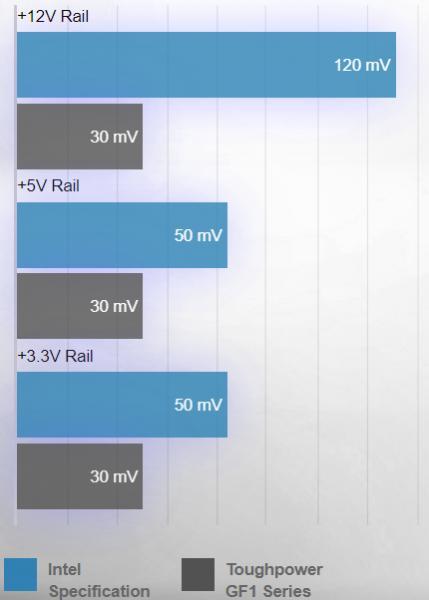 <30mV Low Ripple Noise
All ripples are lower than 30mV on +12V, +5V, or +3.3V from 0% to 100% load to ensure a stable operation and keep your performance-critical components to function reliably for longer.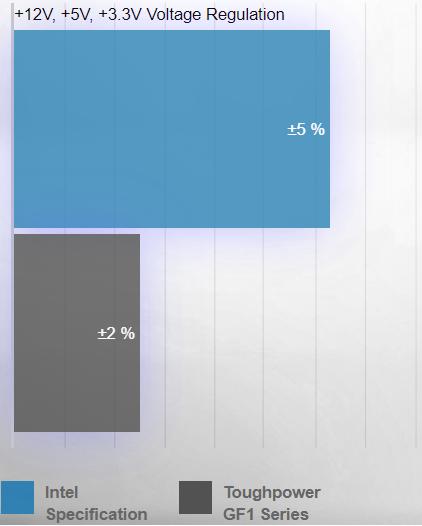 Extremely Strict Voltage Regulation <±2%
The voltage regulation, more strict than Intel's standard ±5% for major rails and ±10% for -12V, is set to no more than ±2% for major rails to meet the highest performance.
Fully Modular Low-Profile Flat Cable
Offers cable selection for users while powering the system at an advantageous voltage. Low-profile flat black cable makes cable management easier, reduces clutter, and increases airflow inside the chassis.
Premium Japanese 105°C/221°F Capacitors
Providing great durability as well as offering the highest stability, while remaining reliable.
High Amperage Single +12V Rail
Powerful single +12V rail ensures a stable and reliable supply to other PC components.
80 PLUS Gold Certified and Intel C6/C7 States Ready
Toughpower GF1 series saves energy through its high energy efficiency of up to 90% and is certified to 80 PLUS® Gold. The series has been optimized to work with all generations of Intel's processors to achieve maximum energy saving.
SPECS:
OUTPUT CAPACITY – 1000W
PEAK OUTPUT CAPACITY – 1200W
DIMENSION ( W / H / D ) – 150mm(W) x 86mm(H) x 160mm(D)
WEIGHT – 1.8kg
PFC (POWER FACTOR CORRECTION) – Active PFC
POWER GOOD SIGNAL – 100-500 msec
HOLD UP TIME – >16msec at 100% of full load
INPUT CURRENT – 15A max
INPUT FREQUENCY RANGE – 50Hz /60Hz
INPUT VOLTAGE – 100V – 240V~
OPERATING TEMPERATURE – 0°C to + 50°C
COOLING SYSTEM – 14cm hydraulic bearing fan
EFFICIENCY – Meet 80 PLUS®Gold at 115Vac input.
MTBF – 100,000 hrs minimum
PCI-E 6+2PIN – 6x