A Closer Look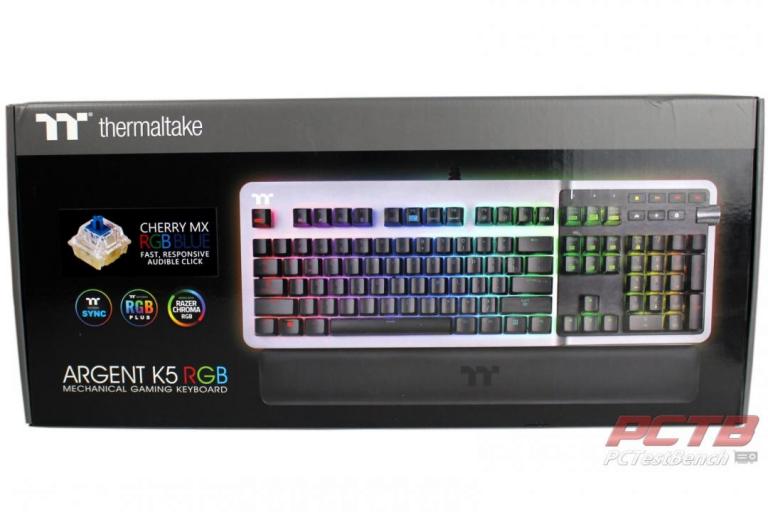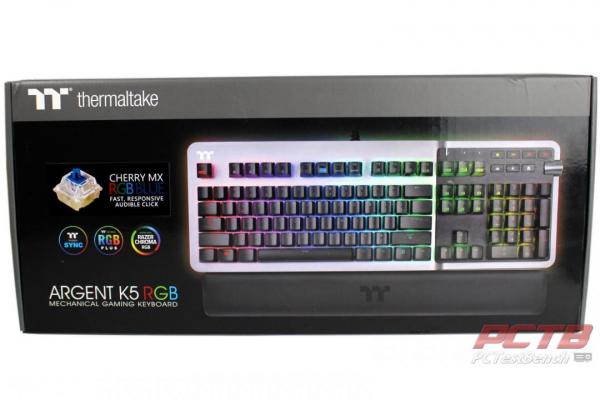 The box is pretty clear as to what you will be getting and what the Thermaltake Argent K5 looks like.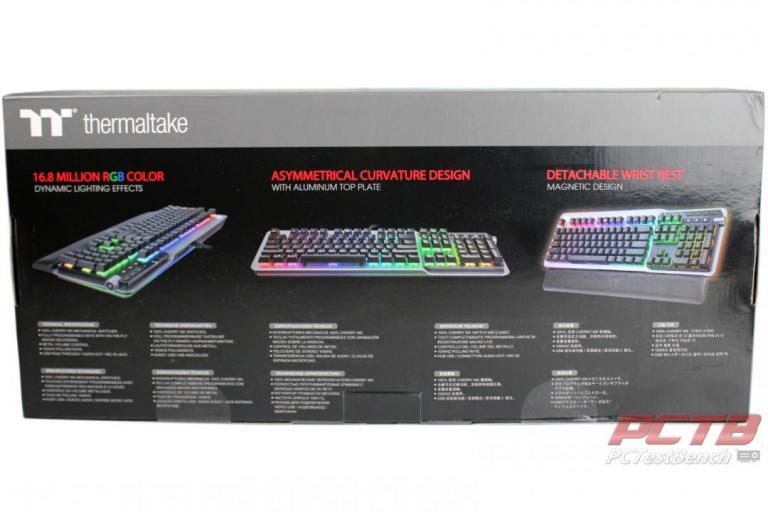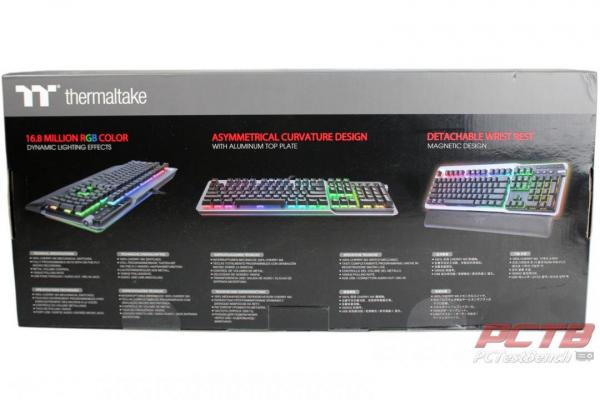 The rear highlights features and some basic specs in multiple languages.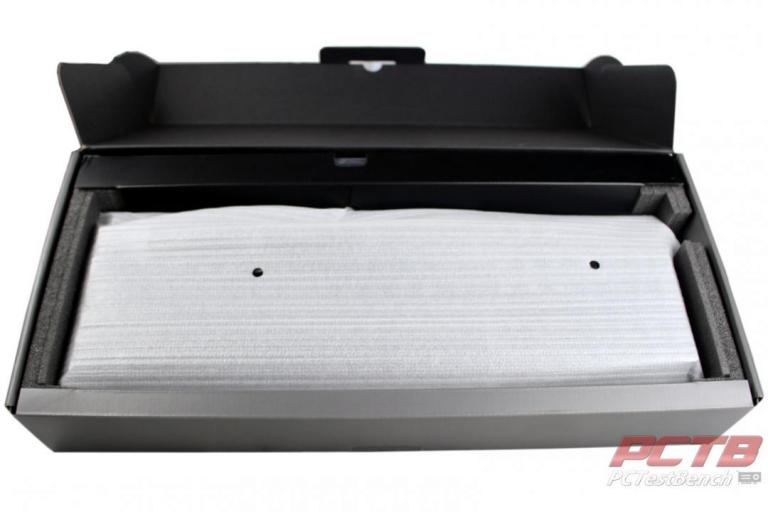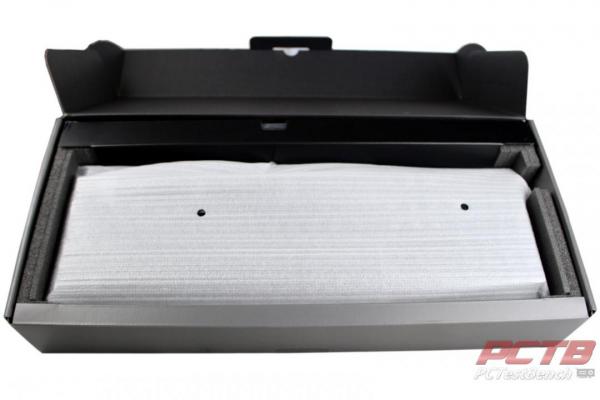 Once you open the box you notice the foam padding on the sides as well as the Thermaltake Argent K5 in a foam envelope style protection.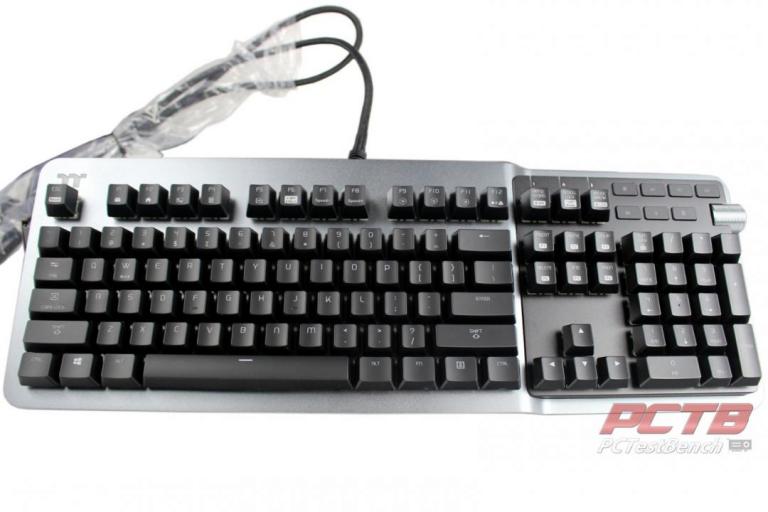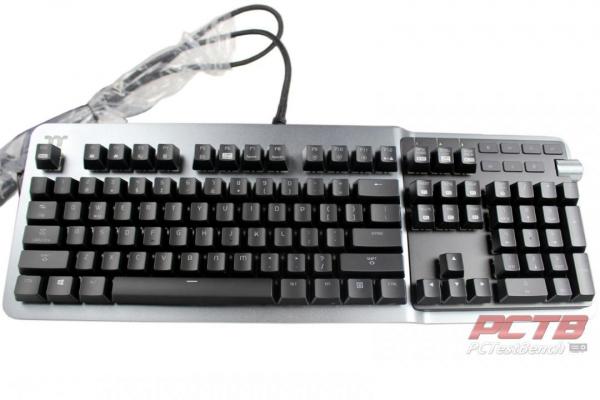 The Thermaltake Argent K5 comes out of the box with all your cords wrapped and ready to go.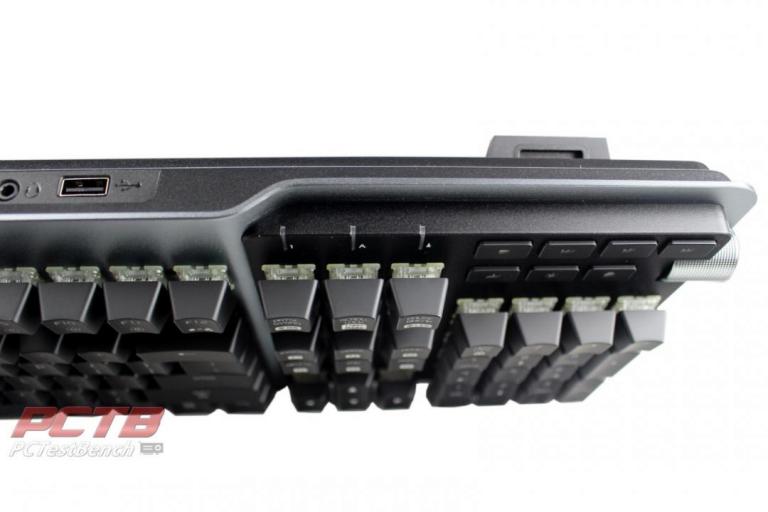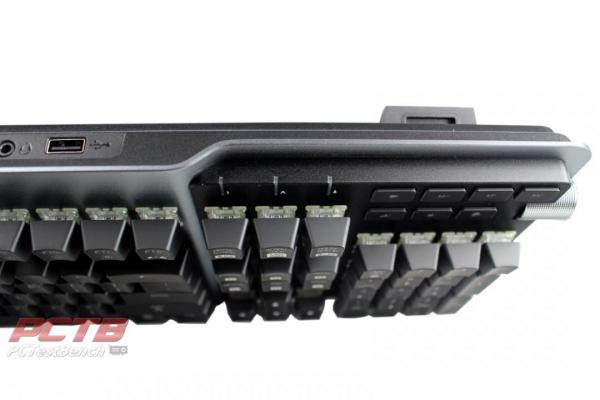 The slight dip in the aluminum frame has a black inlay that keeps all keys at the same level.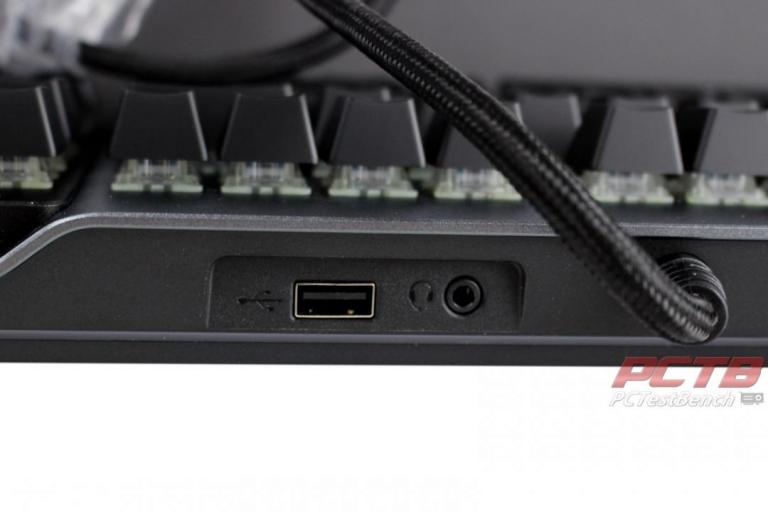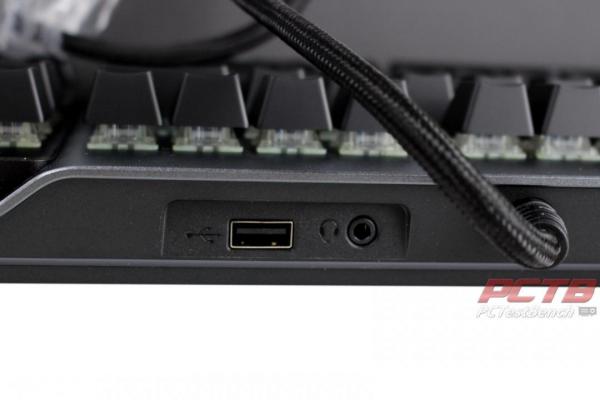 The top of the Thermaltake Argent K5 has a single USB plug as well as an audio plug.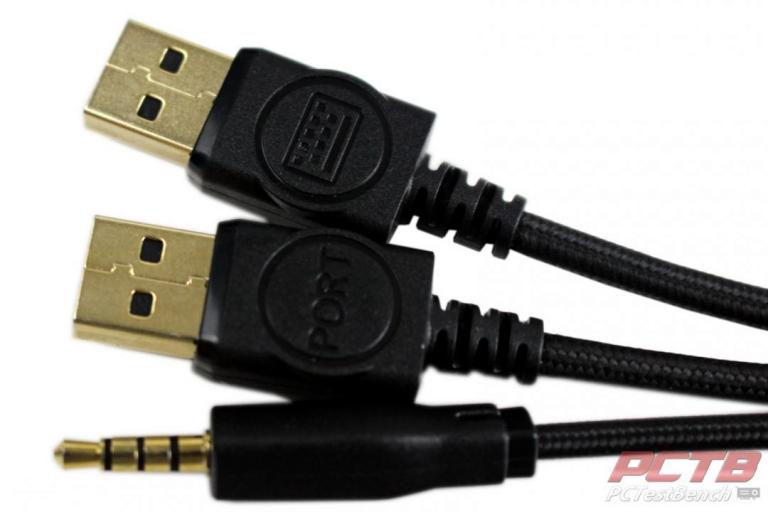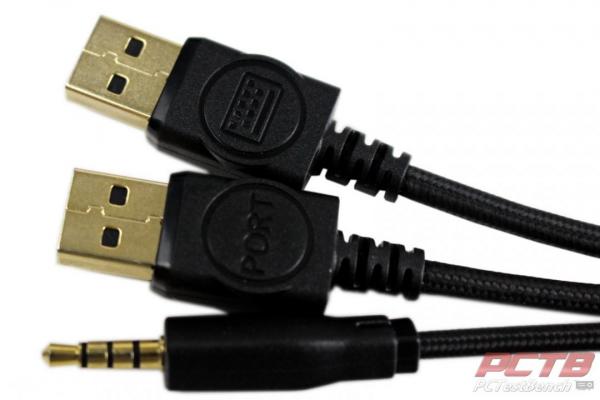 Connectivity is standard USB 2.0, as well as a pass-through USB 2.0 and 3.5mm Audio, pass-through.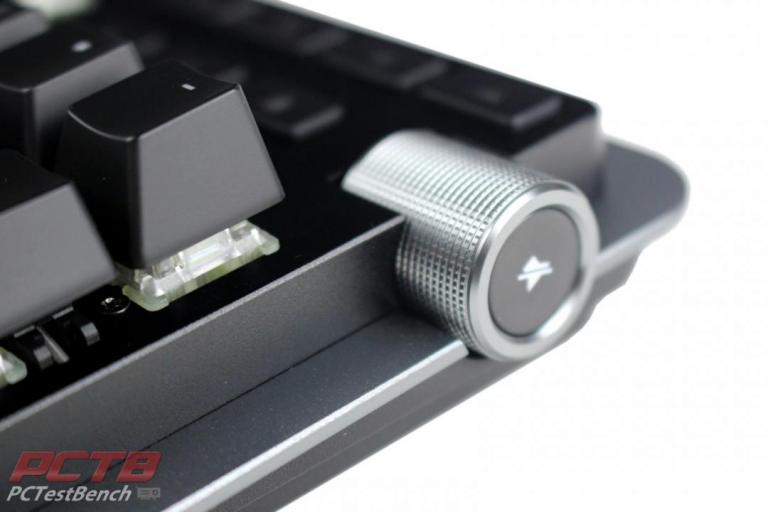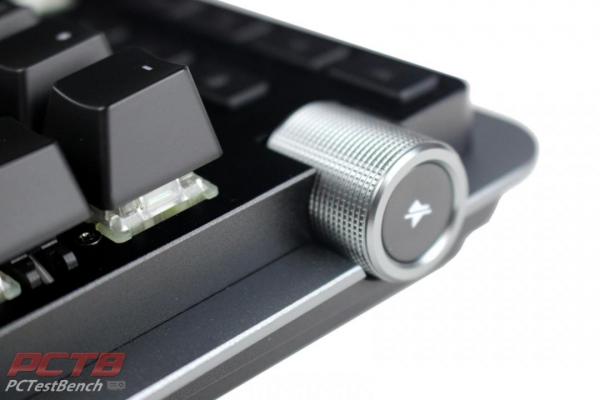 The audio knob or scroll wheel is a unique feature.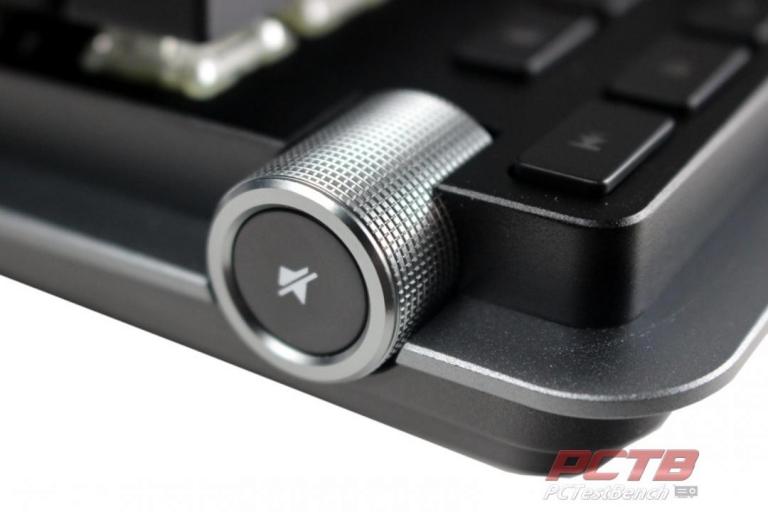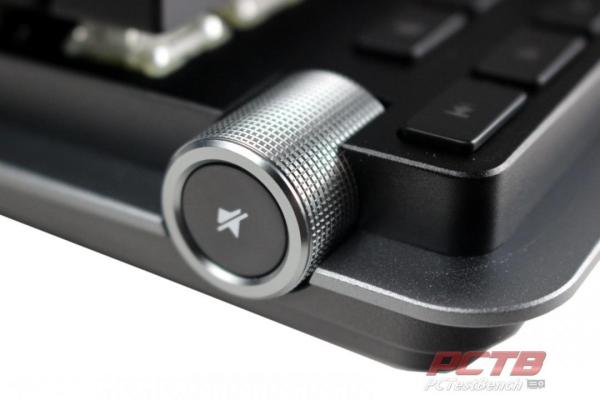 You have to press from the side to mute audio but the placement of the audio scroll wheel keeps all your audio controls in one area.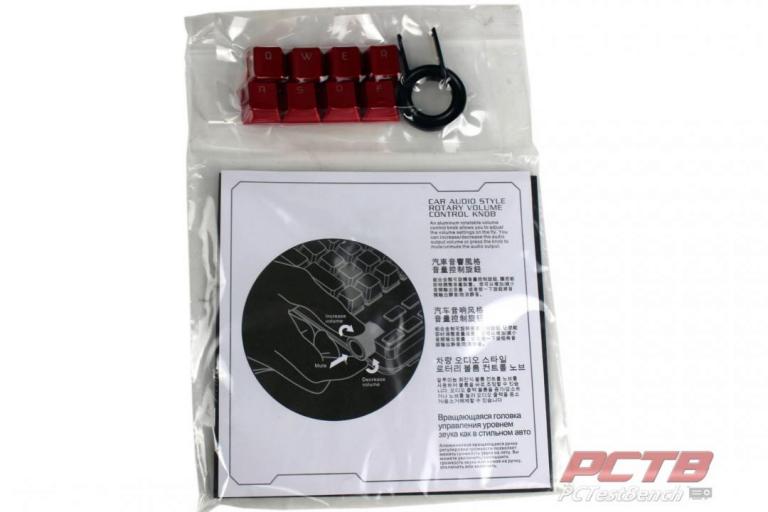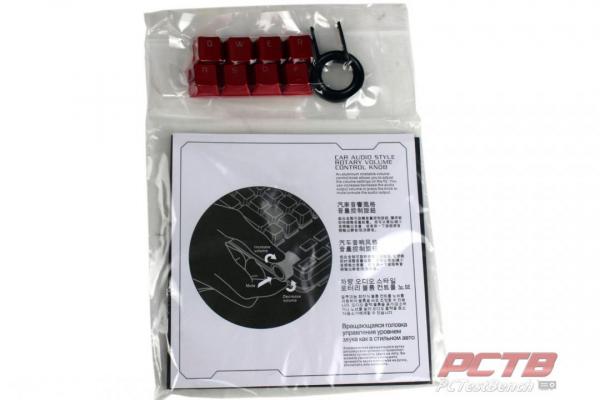 The quick start as well as the extra keys and keycap puller.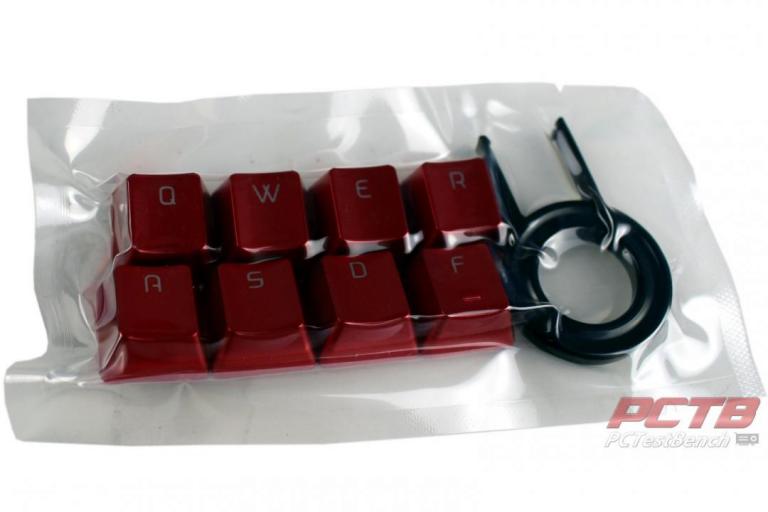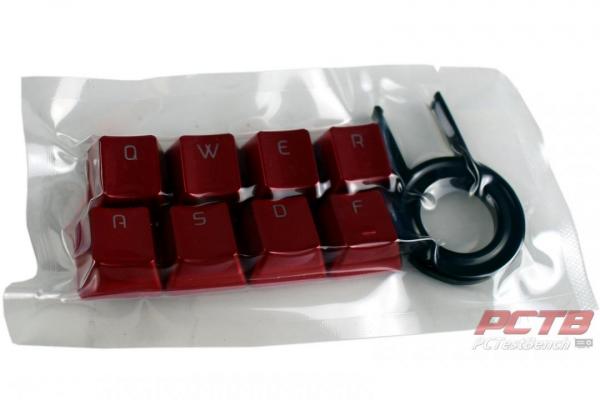 Right out of the box you'll notice the key puller is in an airtight bag with 8 red keycaps to replace gaming oriented keys around the WASD cluster.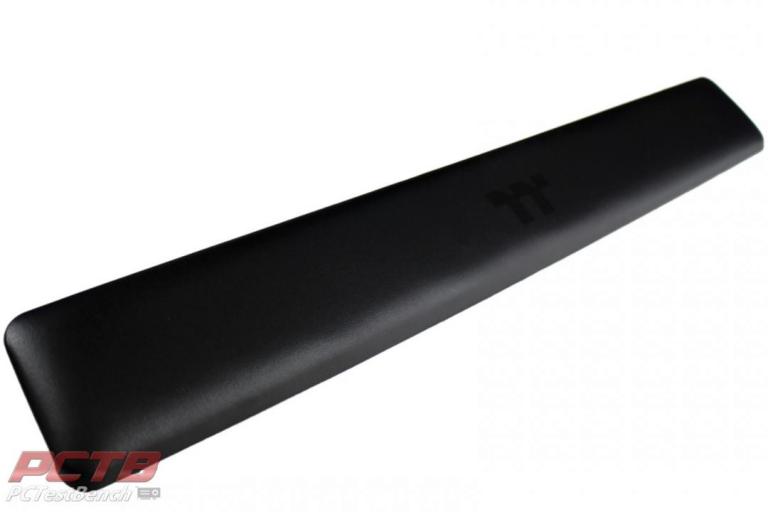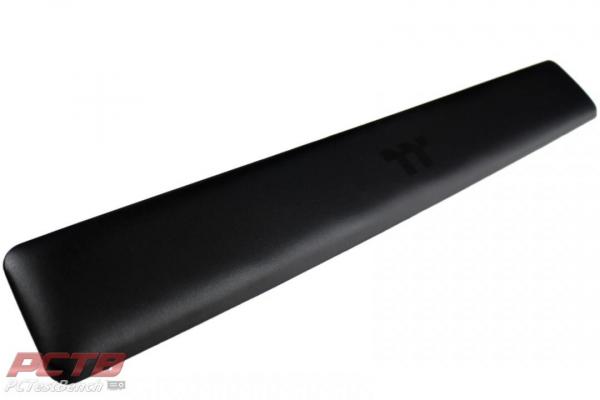 The wrist rest is a soft synthetic leather over padding.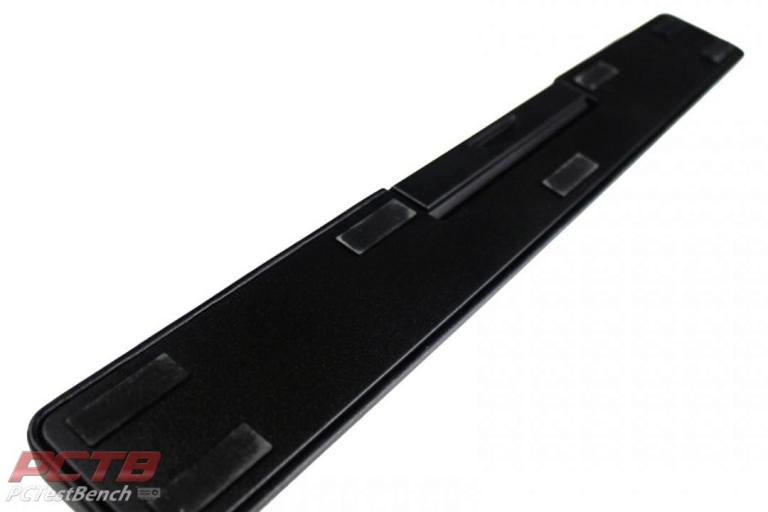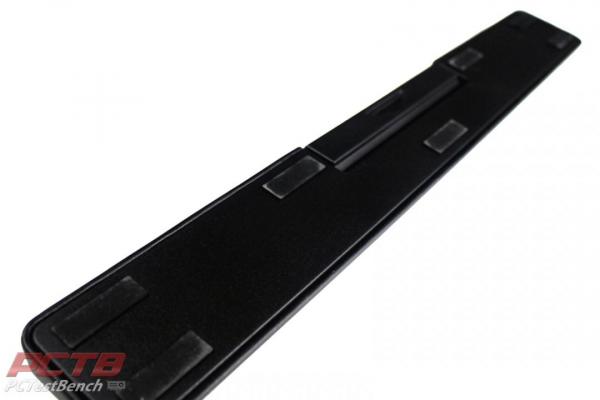 The wrist rest is a nice quality with rubber anti-slip pads on the corners to hold it steady with a fold-out magnetic portion to attach to the keyboard.  The fold-out portion is hard to open and we had to use a tool to open it.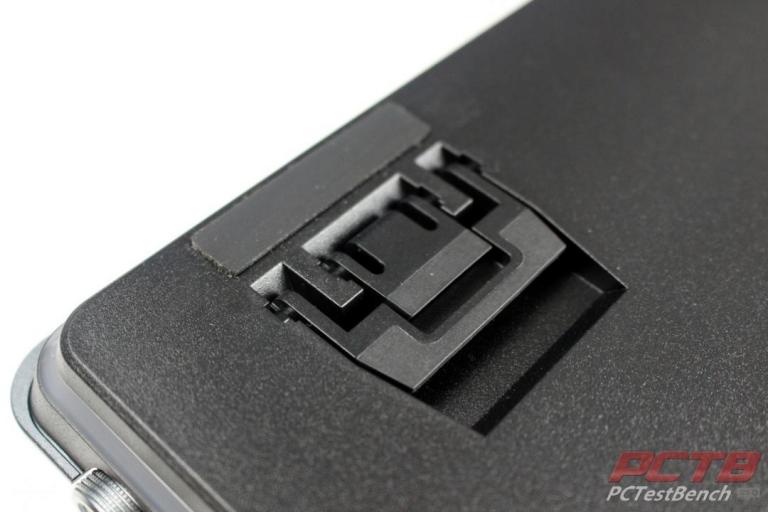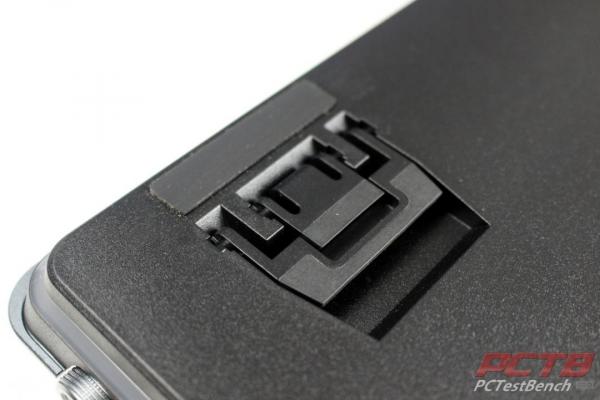 The bottom of the keyboard has risers as well as the nice rubber feet for when you are not using the riser. The rubber grips do hold the Thermaltake Argent K5 quite a bit better on a gaming pad and table vs other gaming keyboards I've used.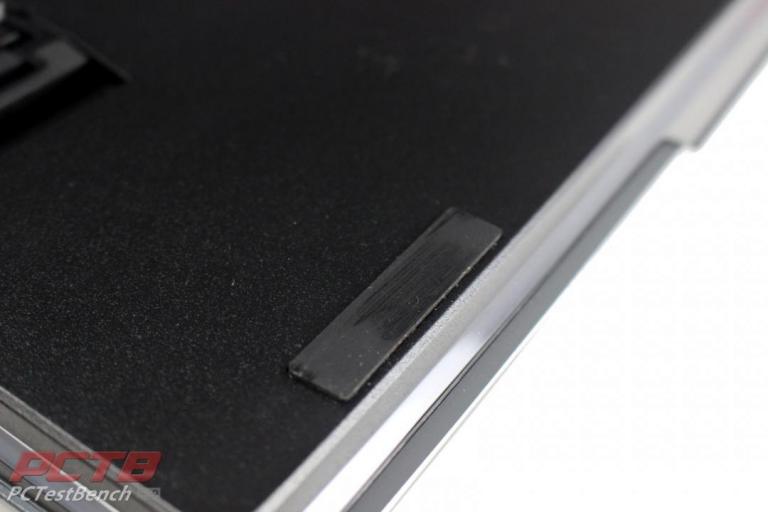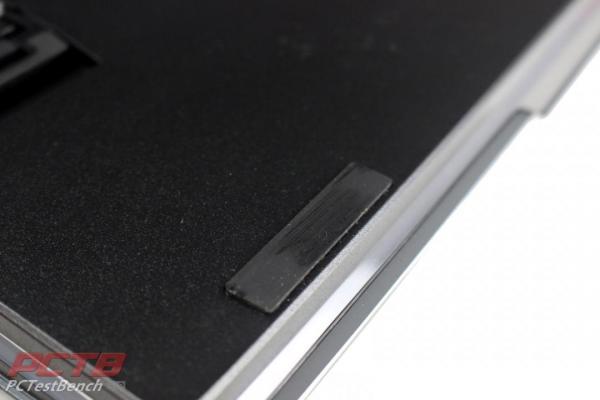 The bottom edge has rubber feet as well, providing maximum grip to all surfaces.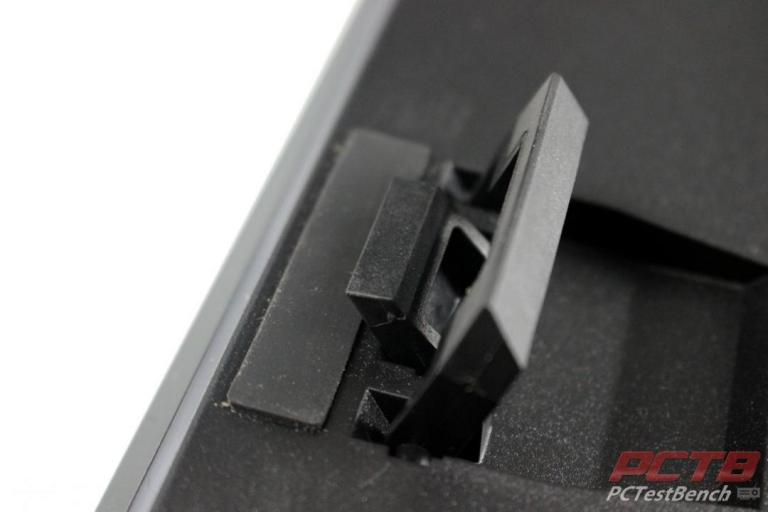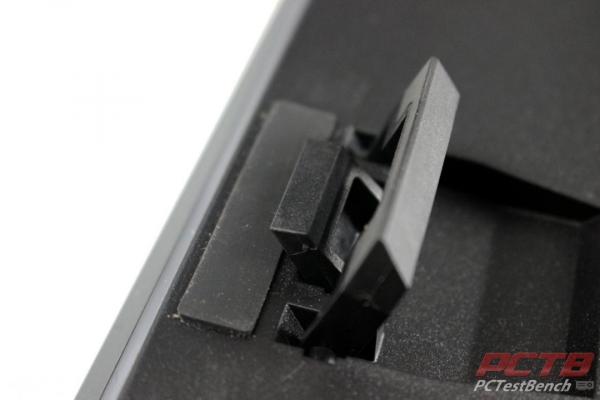 The riser is not your standard riser.  It splits into 2 heights.  They both come out with the highest setting then you can decide which height you prefer.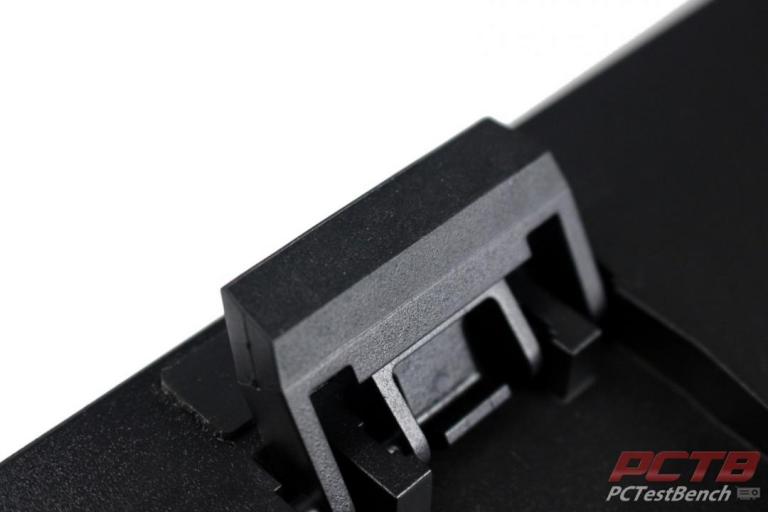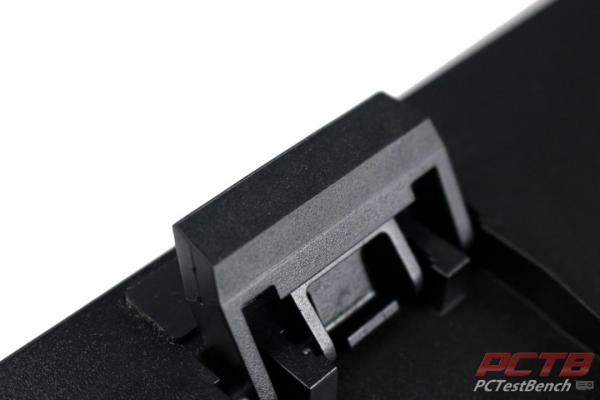 The riser at its highest setting which also has rubber feet to hold it in place on your desk.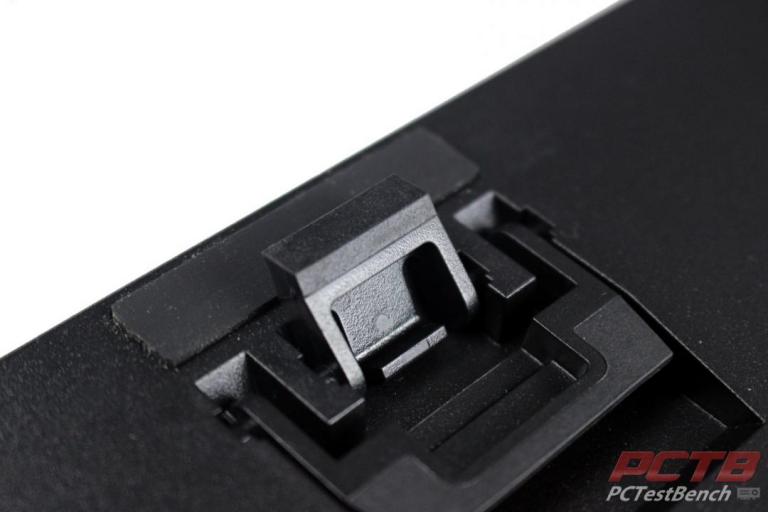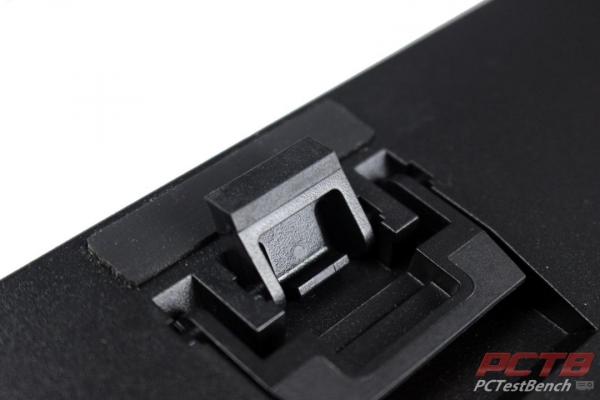 The lowest riser setting is just a smaller version of the highest setting complete with rubber footing.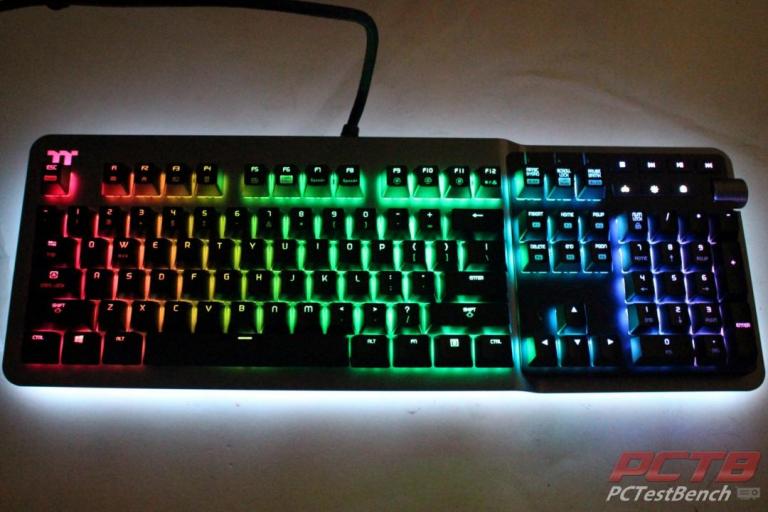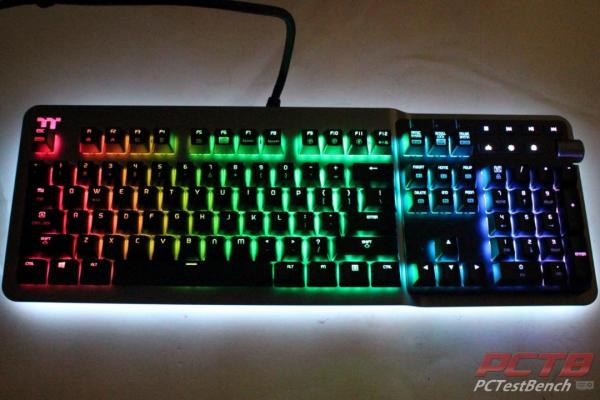 The view of the halo as well as the keyboard lit