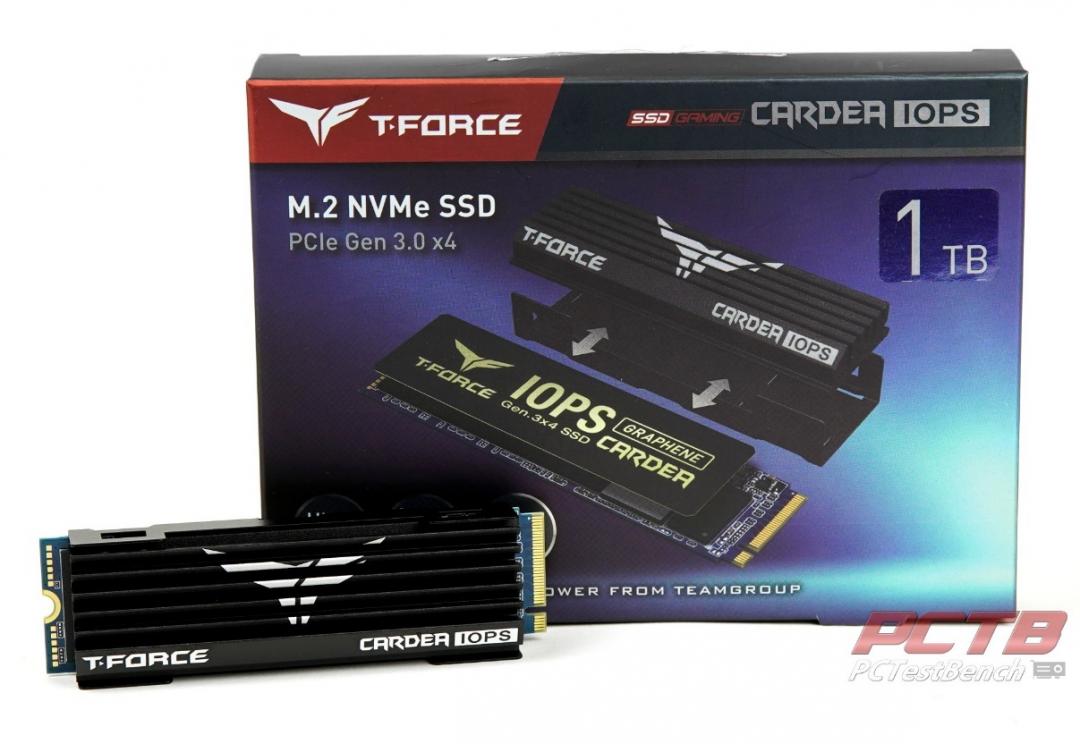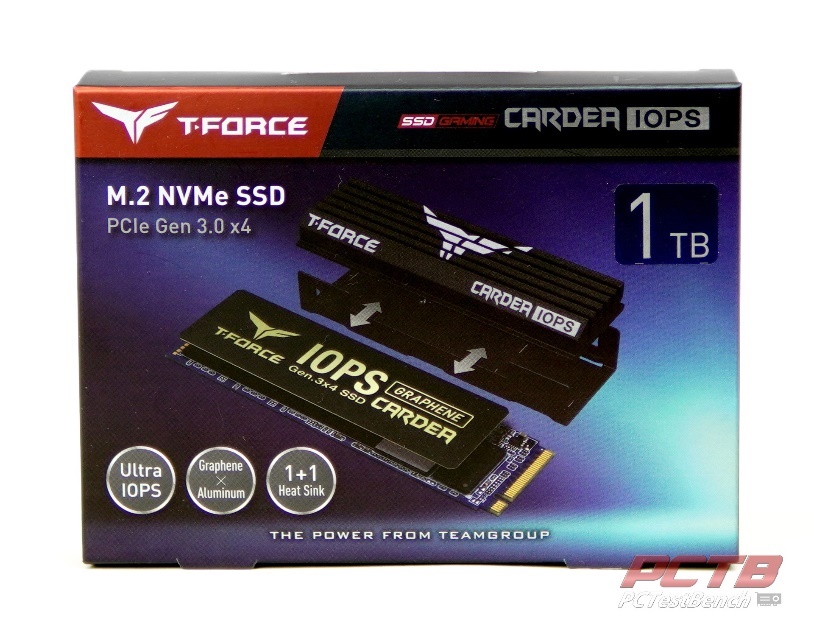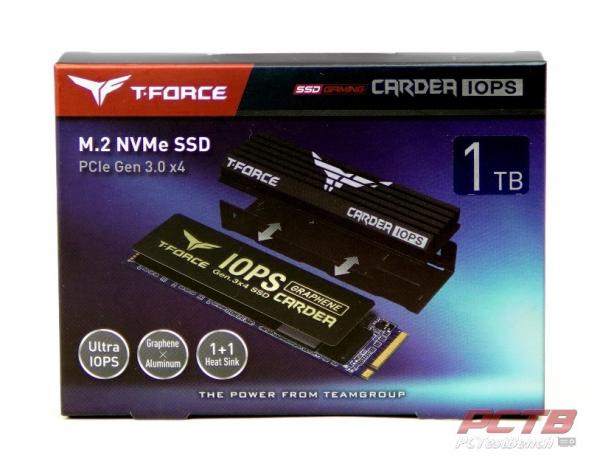 When looking for a new M.2 NVMe drive little bit of performance helps whether you are looking for faster boot times or quicker game loading. These situations are exactly what TeamGroup hopes to solve with their new Cardea IOPS M.2 NVMe drive. This drive was built with a primary focus of exceptional IOPS (Input/Output Operations Per Second) performance with it boasting IOPS of 680K read and 670K write. The Cardea IOPS also features fast read/write speeds of 3400MBs/3000MBs, includes both an aluminum and graphene heatsink, and comes with a 5-year limited warranty. The Cardea IOPS currently only comes in a 1TB configuration and can be bought at NewEgg for $149.99.
We would like to thank TeamGroup for sending us the 1TB Cardea IOPS to review.
About TeamGroup


Team Group Inc. was founded in 1997 in Taiwan and is one of the leading memory storage manufacturers in the world. They provide a variety of products such as Memory, Solid State Drives, SD Cards, USB drives, and mobile accessories. Their professional research and development team allows them to produce high-quality and innovative products. TeamGroup is also well praised by the industry and customers by adhering to the corporate philosophy of "Integrity, Innovation, Professionalism, Efficiency, Discipline, and Simplicity."
TeamGroup's take on the Cardea IOPS:
Winning every crucial game without lagging
T-FORCE CARDEA IOPS SSD leads the industry by offering up to 680K/670K IOPS of top performance, and breaking the limit of IOPS, so gamers never have to worry about the read/write speed. Game loading will be completed first and provide the key to winning every game without lagging.
Features:
Winning every crucial game without lagging
Enjoy two cooling patents at once
Ultimate performance
Smart algorithm enhances stability and durability
Specifications:
Model
CARDEA IOPS
Interface
PCIe Gen3 x4 with NVMe 1.3
Capacity
1TB
Voltage
DC +3.3V
Operation Temperature
0˚C ~ 70˚C
Storage Temperature
-40˚C ~ 85˚C
Terabyte Written
1TB / >1,665TB
Performance
Crystal Disk Mark:
IOPS:
1TB Read/Write: up to 3,400/3,000 MB/s
1TB Read/Write: 680K/670K IOPS Max
Weight
9g (with Graphene heat sink)
Dimensions
80.0(L) x 22.0(W) x 3.7(H) mm (with Graphene heat sink)
80.0(L) x 23.4(W) x 12.9(H) mm (with Aluminum heat sink)
Humidity
RH 90% under 40°C (operational)
Vibration
80Hz~2,000Hz/20G
Shock
1,500G/0.5ms
MTBF
1,500,000 hours
Operating System
System Requirements:
Windows 10 / 8.1 / 8 / 7 / Vista
Linux 2.6.33 or later
Warranty
5-year limited warranty