Storage
Silicon Power UD70 2TB M.2 PCIe Gen3x4 SSD Review
The Coolest Upgrade Around
Configuration and Software
CPU: Intel Core i9-9900KS
Motherboard: ASUS ROG Strix Z390-I Gaming
RAM: 16GB G.Skill TridentZ RGB 3200Mhz
GPU: Nvidia RTX 2080Ti FE
Drive: Silicon Power UD70 2TB
OS: Windows 10 Professional (2004)
Silicon Power SP Toolbox
SP Toolbox was developed for use with SP SSDs and Industrial Flash products and provides multiple ways for users to obtain disk information, and to change settings easily. Additionally, it is an advanced and user-friendly software that makes it easier than ever to maintain a healthy and efficient device. The useful features include: View Drive Information, View S.M.A.R.T. Status, Wear Out Count, Block Information, Diagnostic Scan, Performance Test, and Secure Erase.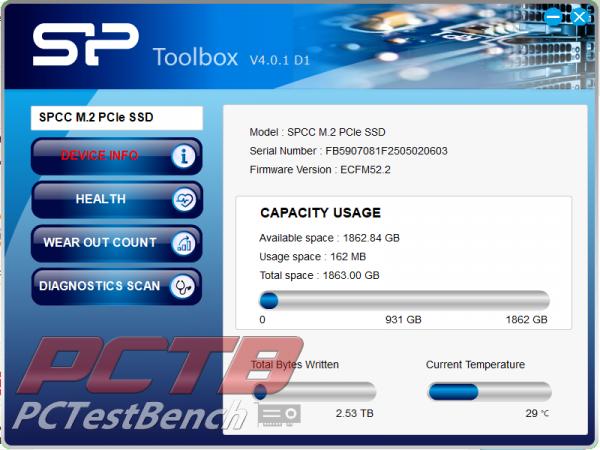 Toolbox has a few less things for this drive than some of its other drives, but you still get the basics. The first button gives you this page where you can see all the important information at a glance.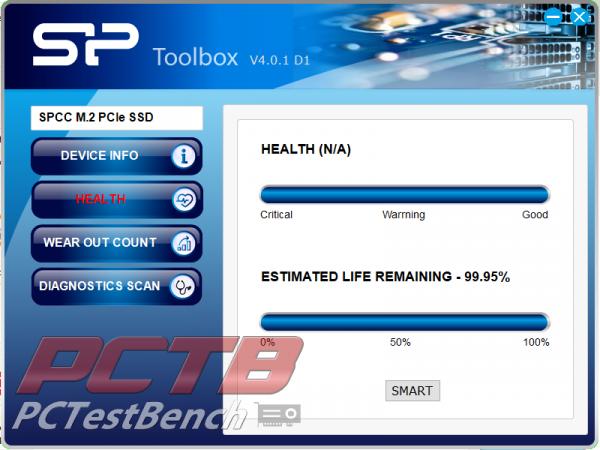 You shouldn't need to spend much time on the health tab early on, but you can keep an eye on drive health here.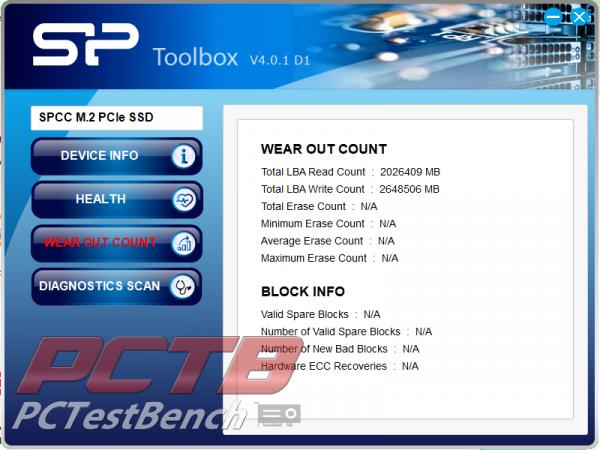 Since some space is reserved for wear leveling and you can keep tabs on that here.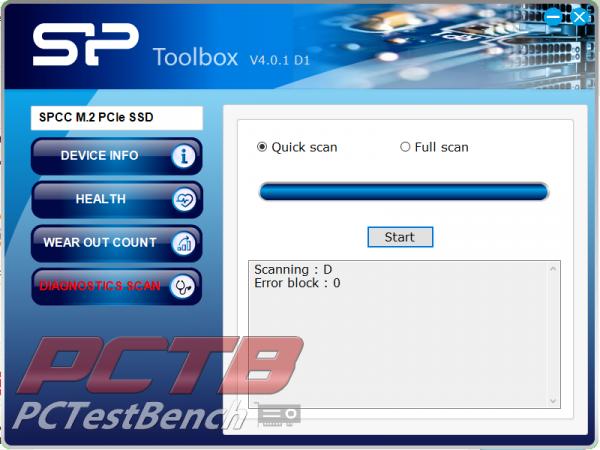 On the last tab, you can do a quick or a full scan of the drive to detect errors or bad sectors.
Testing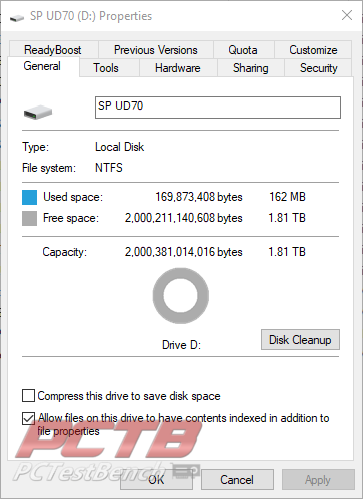 Initialized as GPT and formatted as NTFS in windows, we get a useable space of 1.81TB.
CrystalDiskInfo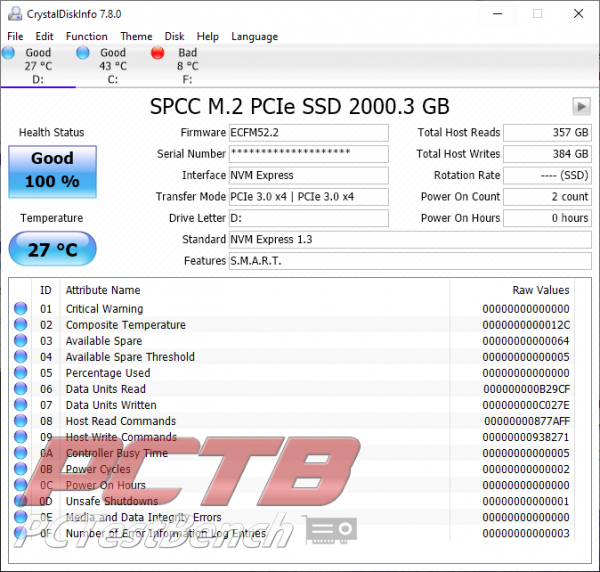 CrystalDiskInfo shows our drive connecting to the system at its full PCIe 3.0 x4 bandwidth using NVMe 1.3.
Sequential Testing – Variable Queue Depth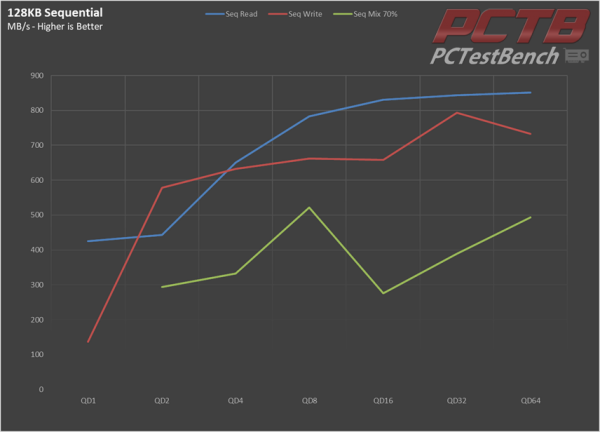 One of the downsides of QLC memory is low performance at low queue depths at the physical level, once you fill the 512MB of cache.
Random Testing – Variable Queue Depth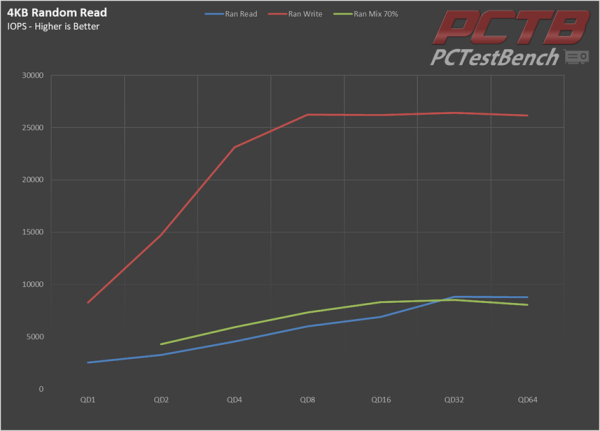 The 8 channel controller and DRAM cache lend themselves to very high random write performance but reads and mixed doesn't climb quite as quickly with queue depth.
CrystalDiskMark 7.0
"CrystalDiskMark is designed to quickly test the performance of your hard drives. Currently, the program allows measuring sequential and random read/write speeds."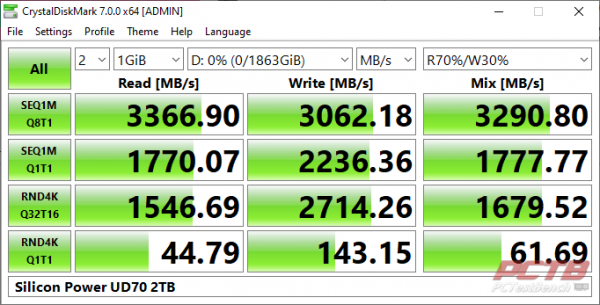 Silicon Power claims the UD70 has read performance up to 3400MB/s and write performance up to 3000MB/s and judging by CrystalDiskMark it seems to fall right into that range.
PCMark 10 Storage Test
PCMark 10 introduces a set of four storage benchmarks that use relevant real-world traces from popular applications and common tasks to fully test the performance of the latest modern drives.
The Full System Drive Benchmark uses a wide-ranging set of real-world traces from popular applications and common tasks to fully test the performance of the fastest modern drives.
The Data Drive Benchmark is designed to test drives that are used for storing files rather than applications. You can also use this test with NAS drives, USB sticks, memory cards, and other external storage devices.
ATTO Disk Benchmark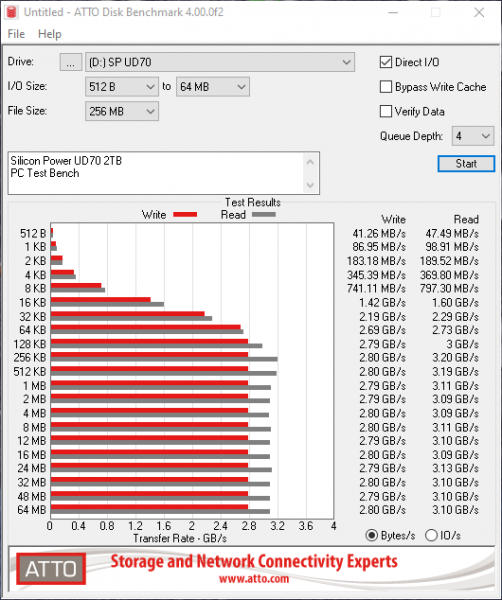 ATTO shows the UD70 ramp up to full speed about the 128KB block size, and maintain a pretty steady 3.1GB/s read and 2.8GB/s write speed.
Anvil's Storage Utilities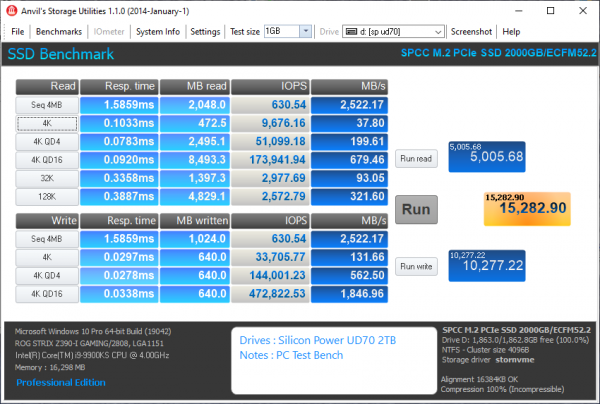 Anvil gives us a score of almost 15,300 points. Max read and write speeds in this test top out just over 2500MB/s. latencies look decent, and we hit a pretty impressive 472k IOPS on writes.
Black Magic Disk Speed Test
Disk Speed Test is an easy to use tool to quickly measure and certify your disk performance for working with high-quality video! Simply click the start button and Disk Speed Test will write test your disk using large blocks of data, and then display the result. Disk Speed Test will continue to test writes and reads from your disk so you can evaluate both performance and readability over time.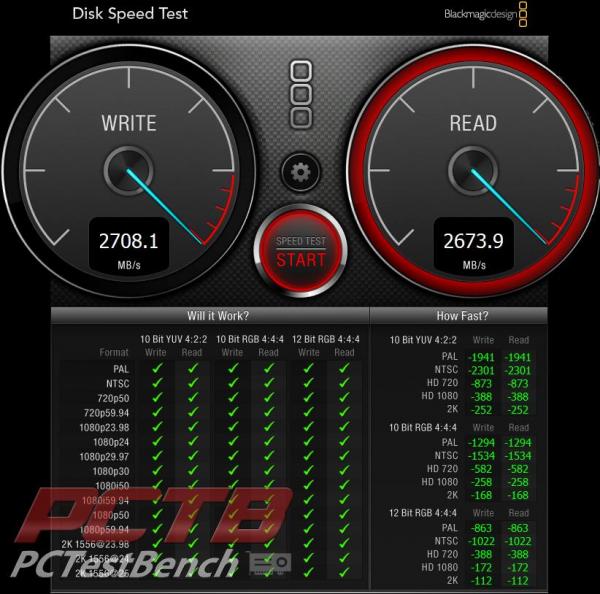 Black Magic's Disk Speed test is less about raw speed than stability while streaming data in both read and write as media work would demand. In this case, the UD70 is more than capable of handling anything out there and would provide a good video editing experience.