Storage
Silicon Power UD70 2TB M.2 PCIe Gen3x4 SSD Review
The Coolest Upgrade Around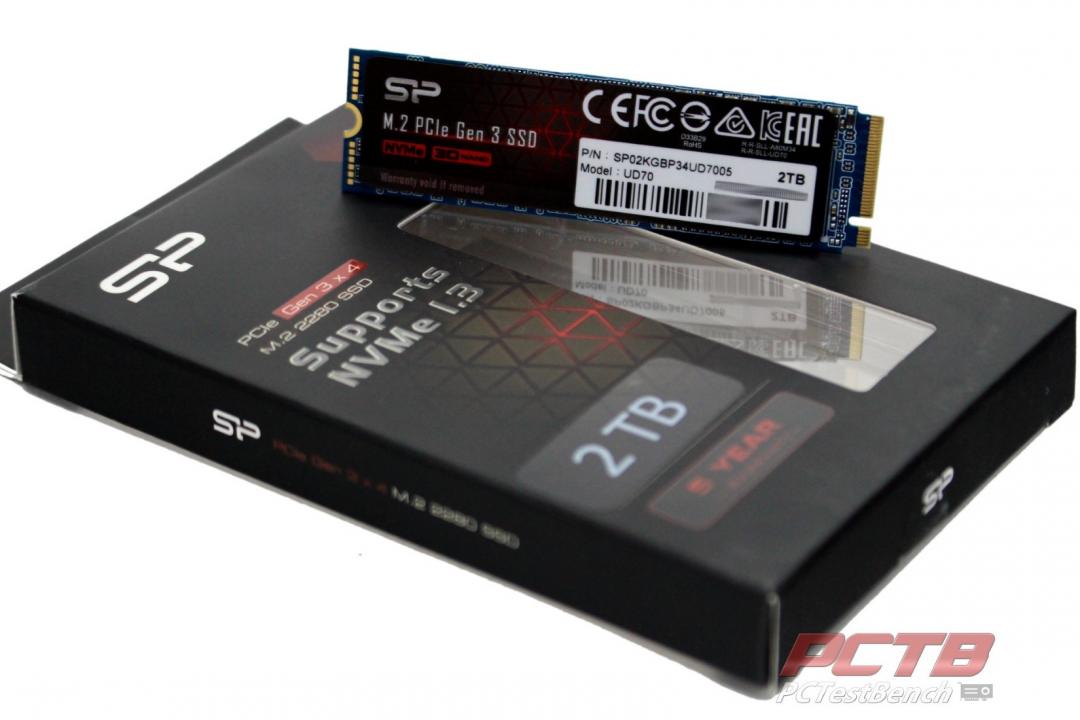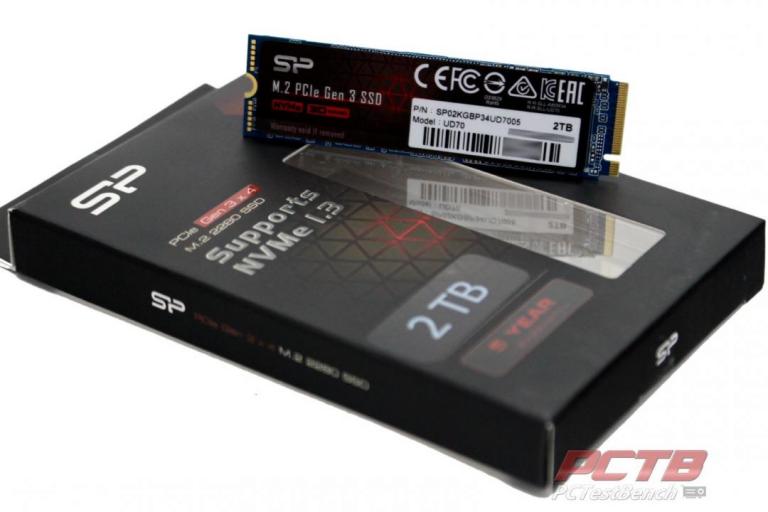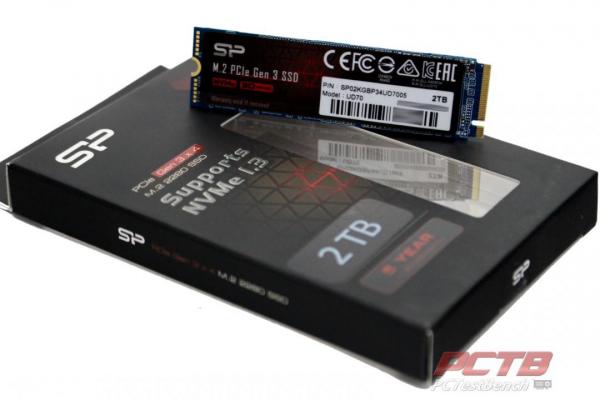 One of the most practical upgrades you can do to a computer these days is a storage upgrade. We don't have to tell you that file sizes keep increasing, almost daily. Every update and patch, every 'too good a deal to pass up" new game you barely play, every picture and video saved off your phone all take a toll on your available space. Having a lot of space is good, but having it be fast enough to keep up with your daily demands is even better. Silicon Power's new UD70 PCIe 3.0 x4 NVMe SSD might just be the upgrade you've been looking for. Sporting up to a massive 2TB of space with speeds approaching 3.4GB/s, the UD70 is big enough and fast enough for even the most demanding user. With its ability to stay cool under pressure, and a wallet-friendly price tag, it really doesn't get any better than this!
PC Test Bench would like to thank Silicon Power for sending us the UD70 SSD drive over to check out!
Silicon Power's take on the UD70 M.2 PCIe Gen3x4 SSD:
With 3D QLC NAND storage technology, the UD70 PCIe Gen 3×4 incorporates a much higher memory cell density, allowing for greater storage capacity on a smaller footprint – up to 2TB. Plus, NVMe 1.3 support, read speeds up to 3,400MB/s, and write speeds up to 3,000MB/s make this M.2 2280 SSD a force to be reckoned with. As an overall cost-efficient option, the UD70 is truly an all-around performer that's perfect for DIY system builders, casual gamers and video editors, and simply those who are looking to upgrade their PC.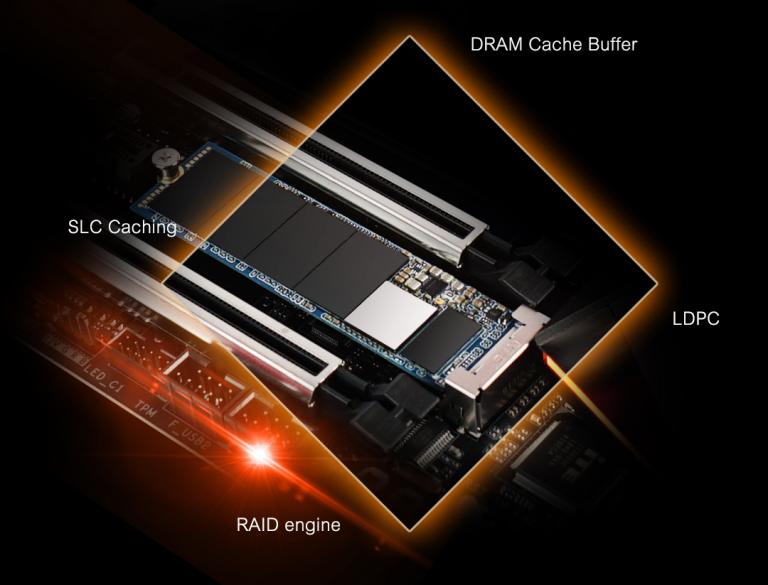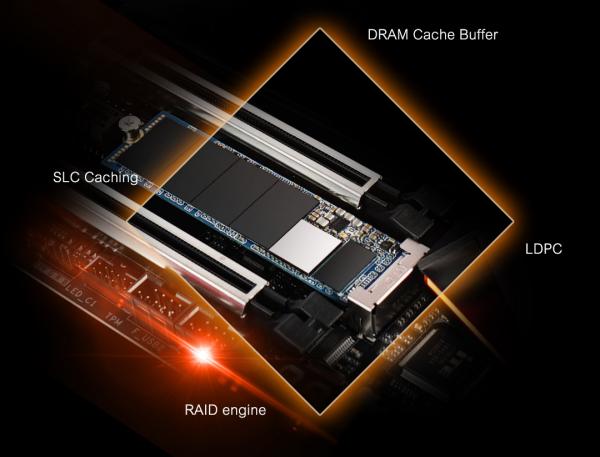 Keep It Cool: Dual Self-Cooling System
The UD70 is specially engineered with a dual self-cooling system that operates via active state power management (ASPM) and autonomous power state transition (APST). In addition, thermal throttling effectively monitors and controls the temperature to prevent sudden speed drops or damage of stored data caused by high temperature. With these advanced mechanisms in place, the UD70 will keep its cool to sustain a safe and optimal level of performance at all times, which translates to a longer and more reliable lifespan.
Powered By Multiple Technologies For Optimum Performance
The UD70 supports SLC Caching and DRAM Cache Buffer to improve sequential read/write and random read/write performance. Built-in low-density parity-check (LDPC) coding, End-To-End (E2E) data protection, and RAID engine data protection all work to provide enhanced data transmission accuracy and access reliability, while AES 256-bit encryption ensures data security.
A System Upgrade With Room For More
With an M.2 2280 (80mm) form factor, the UD70's compact size allows for easy installation in laptops, small form factor PC systems, and some ultrabooks. And with 3 different capacity options (500GB, 1TB, 2TB), it's an easy upgrade that can greatly expand your system's storage potential based on your needs and budget, while also saving space for other components.
Features
PCIe Gen 3×4 interface with read speeds up to 3,400MB/s and write speeds up to 3,000MB/s
NVMe 1.3 support allows for higher performance, lower latency, and lower power consumption
Equipped with 3D QLC NAND storage technology for larger capacity and higher performance on a small form factor
Available in 3 storage capacity options: 500GB, 1TB, and 2TB
Supports SLC Caching and DRAM Cache Buffer to improve sequential read/write and random read/write performance
Dual self-cooling system via active state power management (ASPM) and autonomous power state transition (APST)
Built-in thermal throttling effectively monitors and regulates the temperature to keep it in the normal range for greater system reliability and data integrity
Engineered with low-density parity-check (LDPC) coding to ensure accuracy of data transmission and reliability of data access
Built-in E2E data protection for enhanced data transfer integrity
Adopts AES 256-bit encryption to ensure data security
Small form factor M.2 2280 (80mm) allows for easy installation in laptops, small form factor PC systems, and some ultrabooks
Specs
Capacity
Dimensions
Weight
Interface
Performance Read(max.)
Performance Write(max.)
MTBF
Operating Temperature
Shock Resistance Test
Warranty