Cooling
Phanteks Glacier One 360 MP Liquid Cooler Review
Keep your CPU cool and quiet with the Phanteks Glacier One AIO
A Closer Look
Phanteks Glacier One comes in a very understated white box with a full-color image of the cooler on the front and some features listed on the back. The ends of the box give specs. And even a dimensional drawing of the rad so you can make sure it fits in your given case.
The top cover of the interior tray is a thank you note and some links to their social media to share your completed build.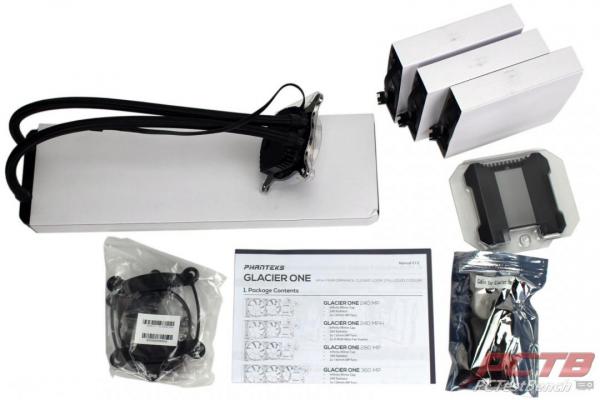 This is everything in the tray. The cooler, 3 fans, a bag of hardware, a bag of cables, the Infinity cover, and some paperwork.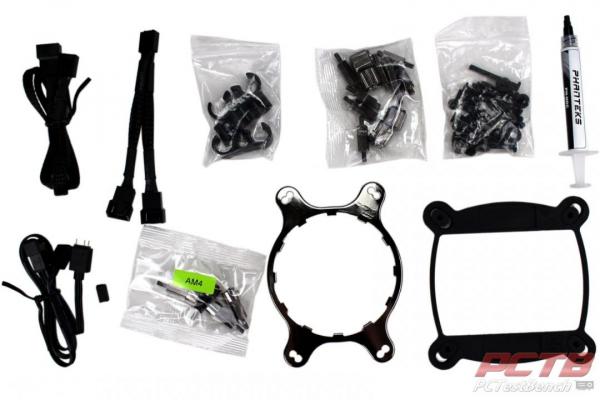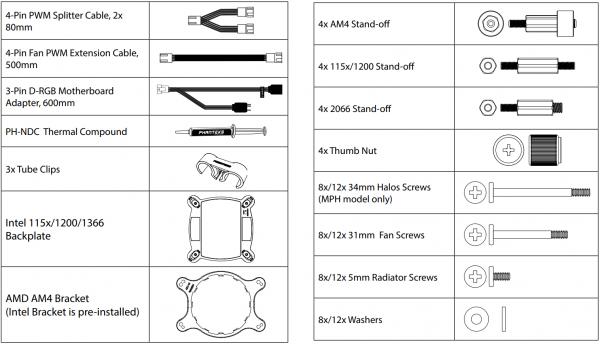 We'll just include Phanteks' diagram of what comes in the box rather than listing it all out.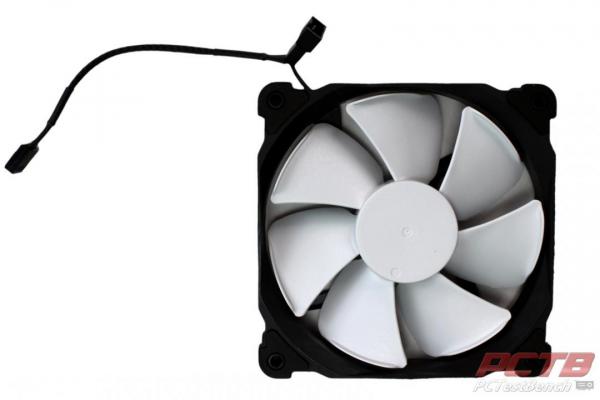 Phanteks Glacier MP fans look like a normal static pressure-oriented fan until you notice that rather unusual power cable configuration.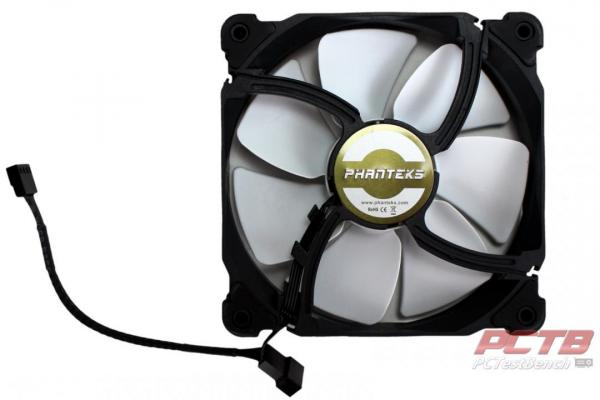 The fan hub is covered with a gold-colored metal badge.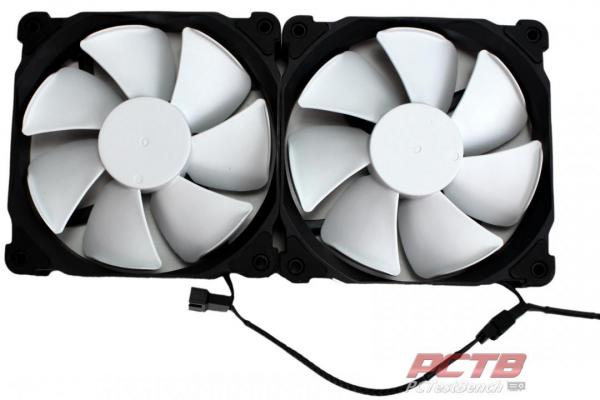 The reason Phanteks has weird power cables is illustrated here. The fans are meant to daisy-chain to ease cable management.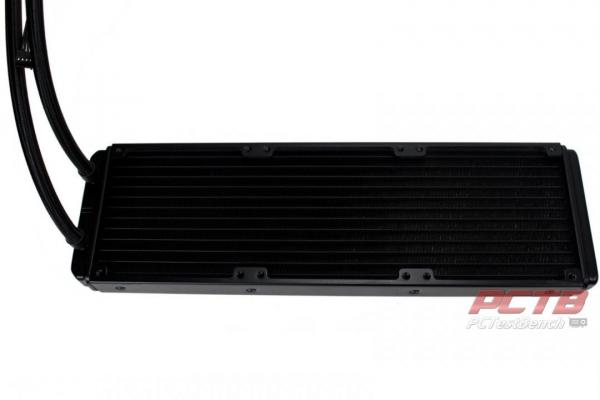 The radiator itself is a pretty standard slim radiator. Our particular review sample is a 360mm so you get three 120mm fan locations.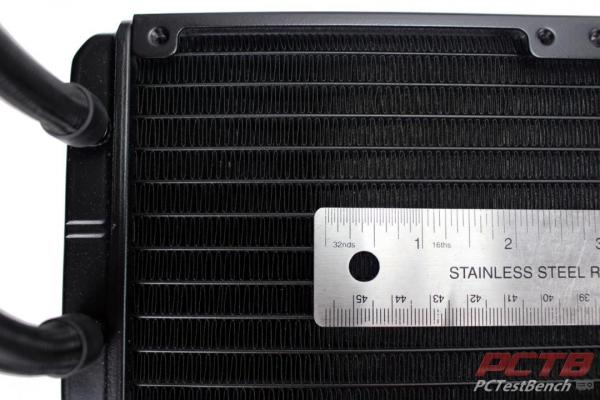 Phanteks uses a 21 Fin-Per-Inch core which is fairly dense, good for optimizing cooling from a slim radiator core.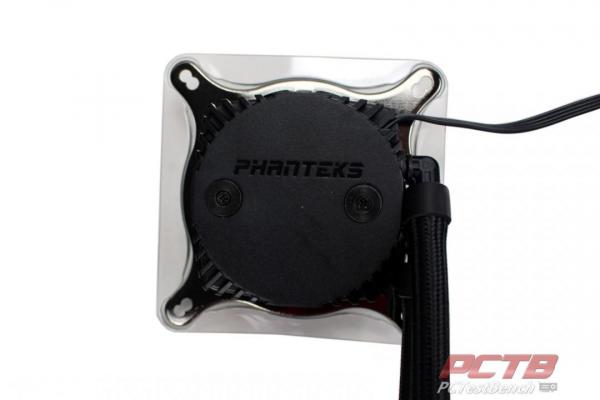 If you've seen one Asetek pump, you've seen them all. They use a very flexible mounting setup that allows you to rotate the pump in relation to the mounting hardware, great for cramped systems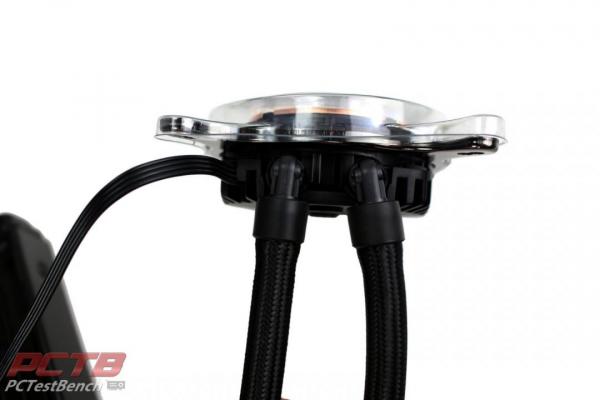 The side of the pump has two rotary 90-degree fittings. You can angle your hoses at almost any angle. The hoses are crimped on permanently, right over the sleeving that makes the tubing look nice.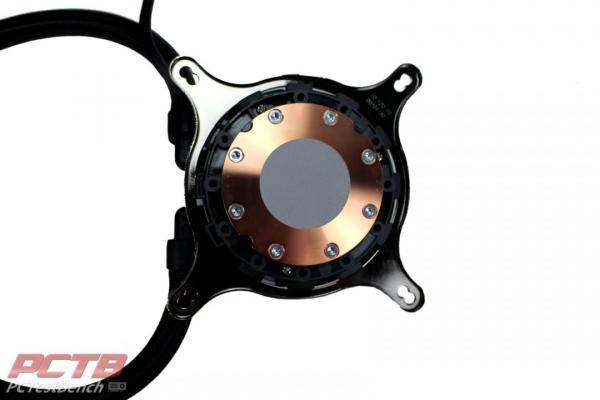 The Glacier One 360 MP comes with the Intel bracket mounted by default, but a gentle twist removes it. While Phanteks included a rather large tube of thermal paste, it also comes with paste pre-applied so there are zero issues with the first install.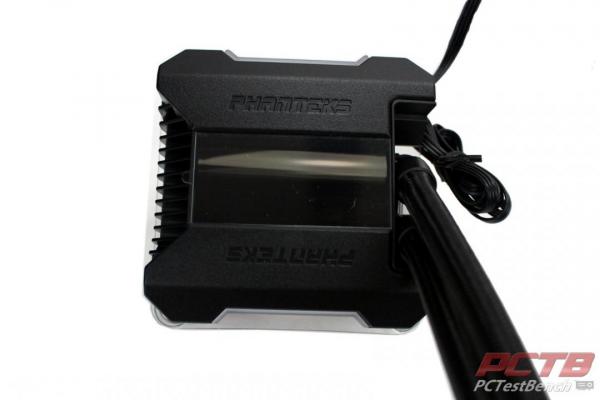 The Infinity Mirror cap just snaps right over the pump to hide the mounting hardware and make everything look nice. It is held in place by two rather strong magnets.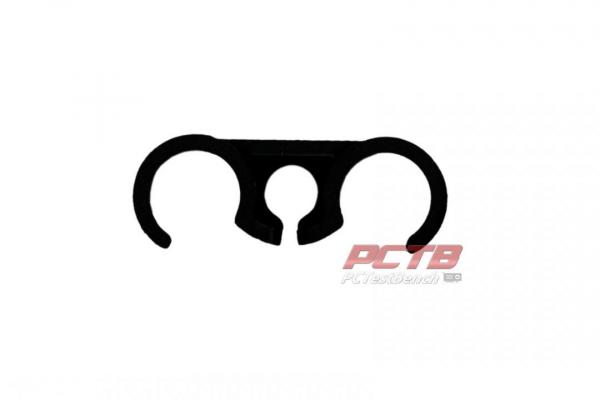 Phanteks includes three combs with the Glacier One 360 MP that keep both tubes together as well as providing a central area to run cables through if needed.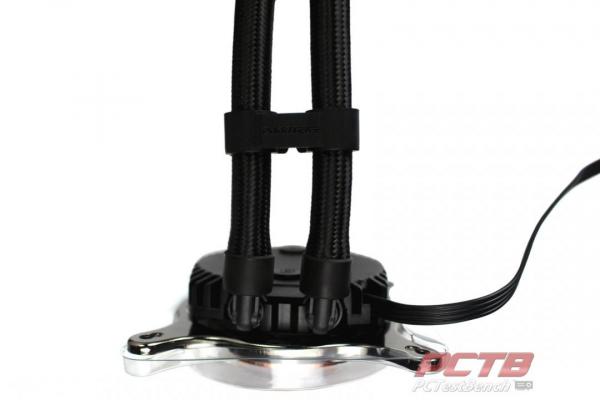 The combs keep the tubes the same distance apart as the pump connections, so everything stays looking nice in your system.