Final Thoughts & Conclusion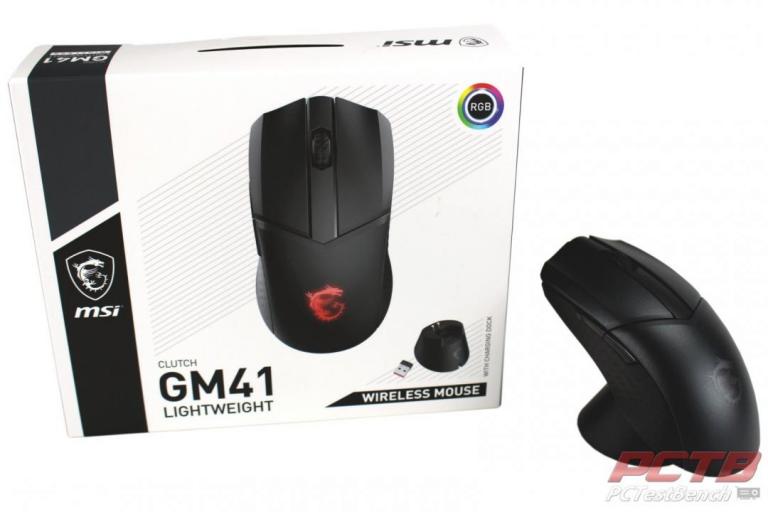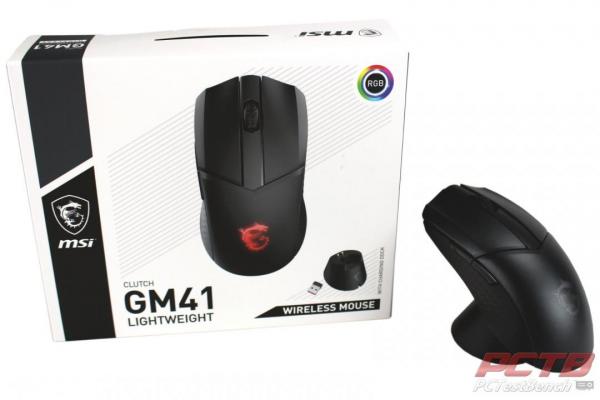 It's not hard to see why MSI's wired GM41 lightweight mouse was so popular. The new Wireless version is quite spectacular. I'm not going to lie, I don't play competitively very often, and have never been a fan of the Ultralight mice but MSI has really made me rethink that the last few days while reviewing this. My daily driver is a 'gaming' mouse that runs a quality optical sensor and a 1000Hz polling rate, but the GM41 Wireless just feels more responsive overall. It's hard to quantify, but the perceivable difference between the two is quite noticeable.
I have larger hands and favor a palm grip, and the GM41 Wireless is very comfortable and feels natural to me. It's long enough that my palm rests comfortably on the rear of the mouse as well which is a surprise as most 'ultra light' mice are typically very small. The charging dock is very small but dropping the mouse onto it correctly is pretty easy. Charging is fast, but the battery life is long enough you will likely get used to not charging it until it's dead, so we're glad it can run from the cord while charging. The cable is also extremely slick and very thin and lightweight and doesn't affect your aim.
Awesome Job MSI!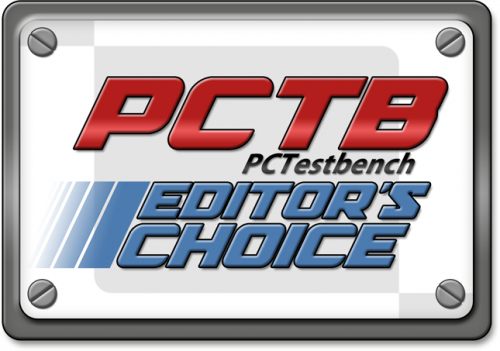 More MSI Products we have reviewed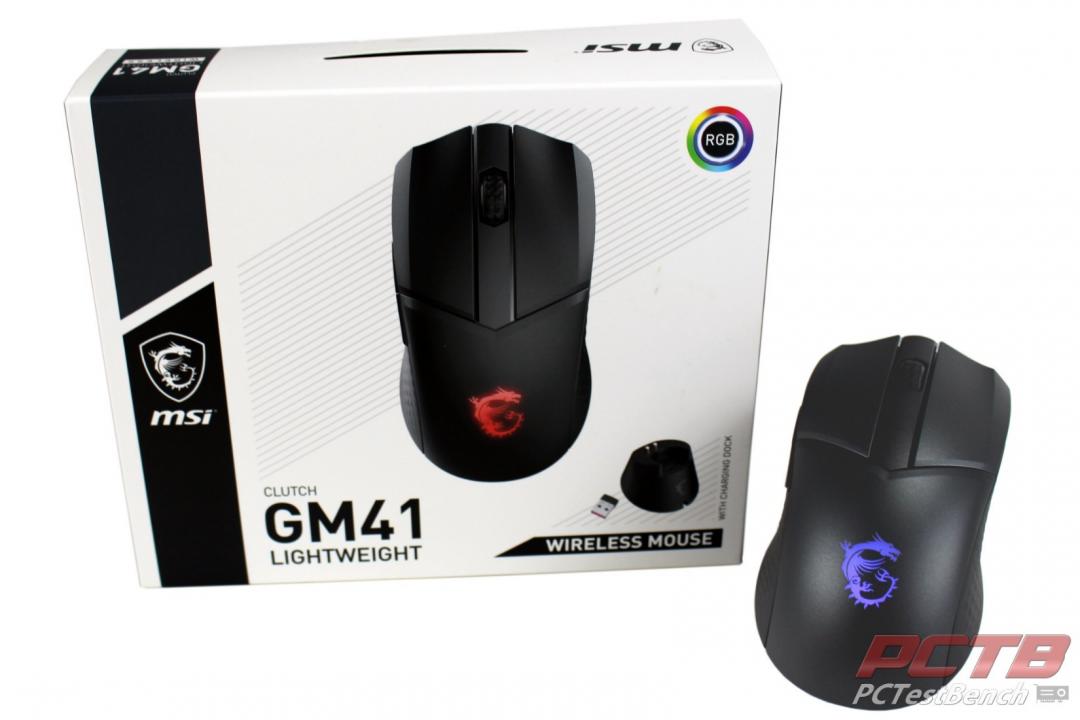 MSI Clutch GM41 Wireless Mouse Review
PRO'S
One of the lightest mice out there
Closed shell keeps crud out
LONG battery life
Rapid Recharges
Can run wired if needed to charge
CON'S
No swappable battery
Macro recording needs manual Delay times