Testing
Test Platform:
CPU – Intel Core i9-11900K
Mobo – ASRock Z590 Taichi
RAM – 16GB (2x8GB) Corsair Dominator Platinum 3200MHz C14
GPU – Nvidia RTX 2080 Founders Edition
SSD – Corsair MP600 2TB
PSU – Thermaltake Toughpower Grand RGB Gold 750W
Chassis – Open BenchTable
Cooling – Custom Liquid Loop (EKWB Velocity CPU Block, EKWB PE240 Rad, 1x DDC Pump)
Mouse Rate Checker
Mouse Rate Checker is a lightweight piece of software that can tell you how often the position of your mouse is sent to the other applications. This parameter is quite important when you are using tools or games with high frame rates.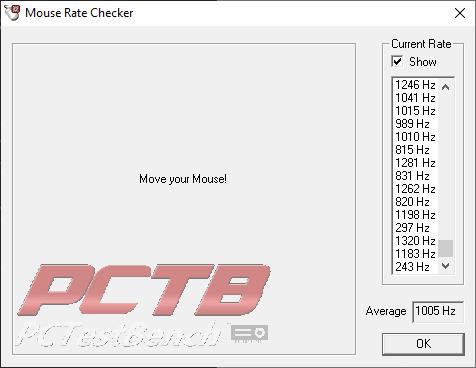 There isn't much to test on a mouse that is objective. Mouse Rate Checker shows a 1000Hz polling rate which aligns with MSI's claims of 1ms latency. We don't have the equipment to test wireless latency, but we can tell you subjectively the GM41 Wireless is incredibly responsive and this is coming from someone who runs a higher-end gaming mouse set to 1000Hz polling as a daily driver.
Game Testing:
Quake Champions
The fast, skill-based arena-style competition that turned the original Quake games into multiplayer legends is making a triumphant return with Quake Champions.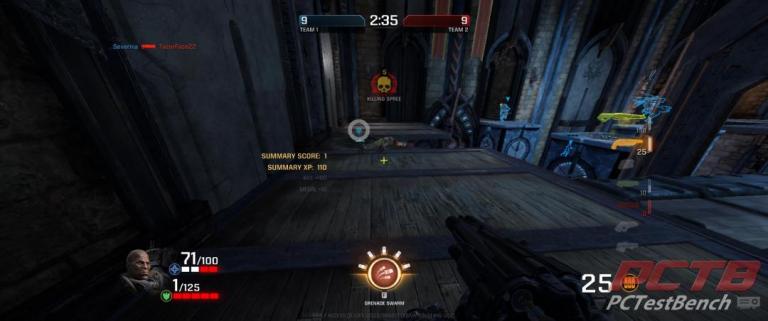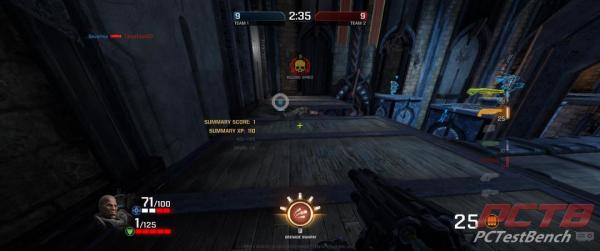 Having grown up with titles like Quake 3 Arena and Unreal, Quake Champions is one of my favorite titles to pull up when I feel the need to frag. Quake Champions offers that lightening paced shooter that can set lesser peripherals apart and here MSI's Clutch GM41 Wireless lets me come out of the gate swinging and land a kill streak in the first minute of the game.