Storage
Lexar NM610 M.2 2280 NVMe 500GB SSD Review
Elevate your PC's performance with faster speed and more efficiency with the NM610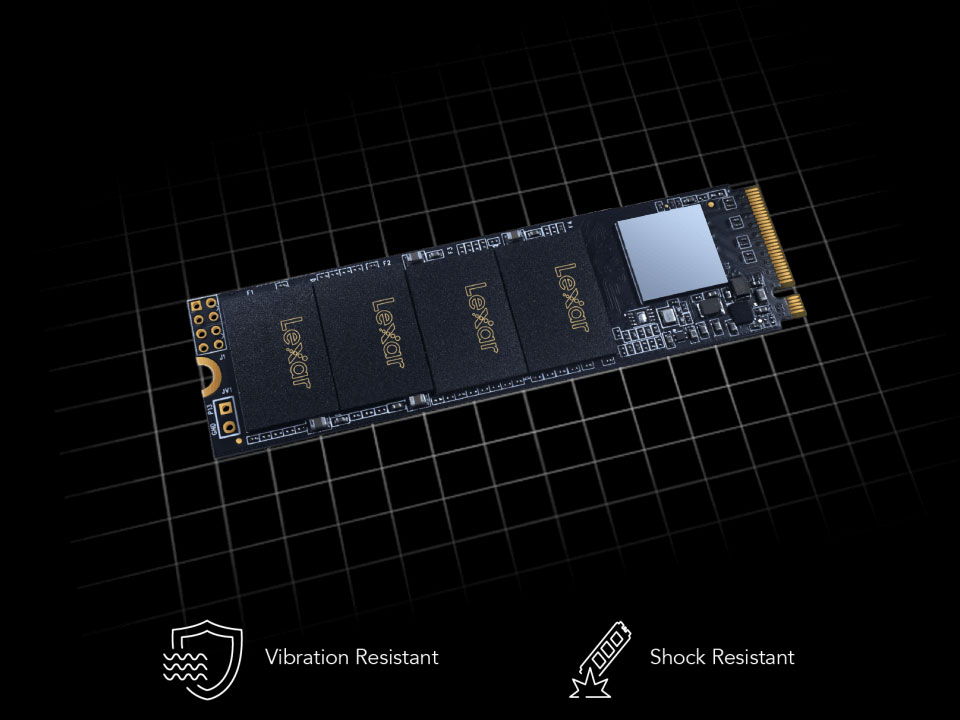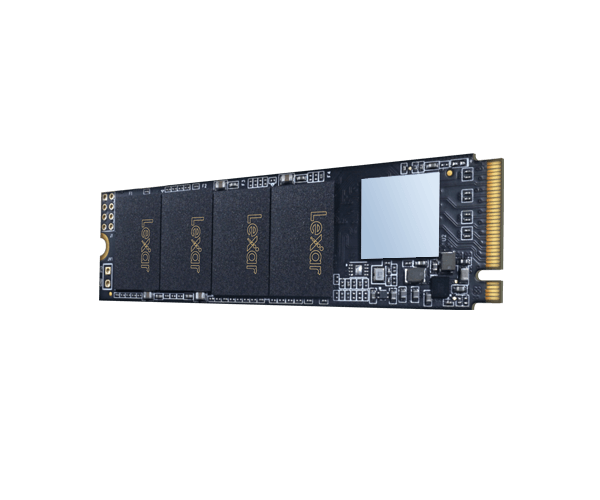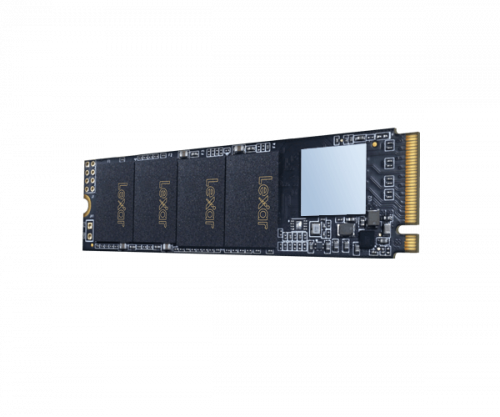 SSD's have been around for quite a few years now in the consumer space. It's only really been in the last year or two that M.2 based drives like Lexar's NM610 have started to gain serious traction. Outside of deep-pocketed enthusiasts pushing the bleeding edge, most people still rocked SATA based drives. While this worked, it was really just an extension of (parallel)ATA from 1986 that went serial in 2003. Inefficient protocols and limited bandwidth really kept SSD's from realizing their potential on SATA ports. M.2 is a physical form-factor that encompasses several different interfaces, but it has mostly settled as ubiquitous with PCIe x4 based drives for most consumers. Add in modern storage protocols like Non-Volatile Memory Express, or NVMe and you get a serious performance boost. The fact that it can be used directly on the motherboard with zero cables has pretty much cemented M.2 drives as the go-to for most users.
PC Test Bench would like to thank Lexar for providing us with a sample of the NM610 to check out.
Lexar's take on the NM610 Drive:
Elevate your PC's performance with faster speed and more efficiency – Designed to elevate your PC experience with faster load times and transfer speeds from boot-up to shut down, the Lexar NM610 M.2 2280 PCIe Gen3x4 NVMe Solid-State Drive (SSD) will put you in the computing fast lane with speeds up 2100MB/s read and 1600MB/s write. It's supported by the PCIe Gen3x4 NVMe 1.3 technology standard and built with the latest 3D NAND flash.
PCIe Gen3x4 NVMe – Move beyond the pace of a SATA SSD's with an upgrade to the Lexar NM610 and get 3.5x the speed of SATA-based SSD3. With PCIe Gen3x4 NVMe 1.3 standard and speeds up to 2100MB/s read and 1600MB/s write, you will feel the improved performance from boot-ups, software load times, and transfers giving you maximum efficiency without the constant slowdowns. The NM610 is built with 3D NAND flash inside.
Ideal for PC enthusiast – With sequential read speeds of up to 2100MB/s and sequential write speeds of up to 1600MB/s, you'll enjoy better all-around performance for your PC. That's faster boot-ups, data transfers, and application load times compared to a SATA SSD.
Built to last – Unlike traditional hard disk drives, the NM610 has no moving parts, so it's less likely to fail. On top of that, it's also shock and vibration resistant, making it one robust and reliable SSD.
Efficient – Reduced power consumption and cooler operation make the battery life last longer than an HDD.
Rigorously tested – All Lexar product designs undergo extensive testing in the Lexar Quality Labs, facilities with more than 1,100 digital devices, to ensure performance, quality, compatibility, and reliability.
About Lexar:
Lexar was split off from Cirrus Logic in 1996 in San Jose, California, and manufactured flash storage products including SD and CF memory cards, USB flash drives, and Solid-State Drives. Lexar was later acquired by Micron in 2006 and continued on until 2017 until parent company Micron announced it would discontinue its retail removable media storage business and put it up for sale. Lexar branding and trademark rights were purchased by China-based memory company Longsys.
FEATURES
High-speed PCIe Gen3x4 interface: 2100MB/s read and 1600MB/s write1 –NVMe 1.3 supported
2 2280 form factor
Get 3.5x the speed of a SATA-based SSD3
Ideal for PC enthusiasts
3D NAND
Features LDPC (Low-Density Parity Check)
Shock and vibration resistant with no moving parts2
Three-year limited warranty
SPECIFICATIONS
Capacity – 250GB, 500GB, 1TB
Form Factor – M.2 2280
Interface – PCIe Gen3x4
Speed

250GB

sequential read up to 2000MB/s read
sequential write up to 1200MB/s
IOPS: up to 110/151K

500GB

sequential read up to 2100MB/s read
sequential write up to1600MB/s
IOPS: up to 188/156K

1TB

sequential read up to 2100MB/s read
sequential write up to1600MB/s
IOPS: up to 188/156K

NAND flash – 3D TLC
Operating Temperature – 0° C to 70° C (32°F to 158°F)
Storage Temperature – -40° C to 85° C (-40°F to 185°F)
Shock Resistant – 1500G, duration 0.5ms, Half Sine Wave
Vibration Resistant – 10~2000Hz, 1.5mm, 20G, 1 Oct/min, 30min/axis(X,Y,Z)
TBW

250GB: 125TB
500GB: 250TB
1TB: 500TB

DWPD

250GB: 0.46
500GB: 0.46
1TB: 0.46

MTBF – 1,500,000 Hours
Dimension (L x W x H) – 80 mm x 22 mm x 2.25 mm / 3.15" x 0.87" x 0.09"
Weight – 9g