Overclocking, Power & Thermals
WE'll use Intel's Extreme Tuning Utility (XTU) first and enable its Speed optimizer. It brings the All core utilization speed up to 5.0GHz from the default 4.8GHz.
This gives us a score of 5971, down an insignificant amount from 5997
Next, we'll flip over to manual tuning under the advanced tab.
We'll start by pushing the minimum clock speed to 5.1GHz.
This does get us a bump in the score up to 6227.
We tried for 5.2GHz all core but quickly slammed into power throttling that required us to go into the Motherboard BIOS to unlock.
With the power limits relaxed, we easily get to 5.2GHz all core but are seeing power draws quickly approaching 400W. Our temps are hovering around the 90C mark which isn't terrible but is certainly on the hot side.
While nothing apparent is limiting us, our score doesn't climb as it should. 5.3GHz all core simply was unstable and would instantly crash the system with any multi-threaded benchmark.
Intel Adaptive Boost Technology
Shortly before launch, Intel reached out to us with a new feature of the 11th gen unlocked i9 processors (only the i9-11900K and i9-11900KF) known as Adaptive Boost Technology. This gives us a fourth frequency boost level for the already semi-confusing mix. It will boost core clock speeds when the active core count is 3-8 and there is still headroom in the power budget. End result functionality is very similar to AMD's more recent Precision Boost 2.0.
Base Frequency – guaranteed Frequency the CPU will run while staying within its specified TDP power level.
Turbo Boost 2.0 –  Map of boost frequencies based on the number of cores used.
Turbo Boost Max 3.0 – Best cores of a chip get an extra speed boost when they are the only ones utilized.
Thermal Velocity Boost – Similar to TB2, but if the highest temp detected is below a threshold, all cores get +100Mhz.
Adaptive Boost Tech. – Similar to TB3, but when 3 or more cores are in use, the CPU boosts as far as it can while staying within the Power budget.
This requires a BIOS update on your favorite motherboard and likely needing you to go into the BIOS and manually enable it.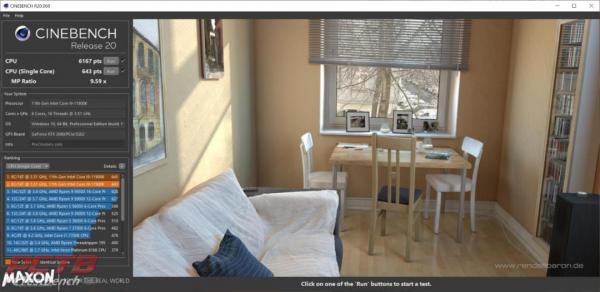 Running ABT, our Cinebench R20 score jumps from 5997 to 6167, a notable jump.
Our Blender benchmark time droops from 2 minutes and 33 seconds to 2 minutes and 27 seconds.
Our Time Spy CPU Physics Score jumps from 12,622 to 12,967 points. Apparently, Intel's new boost algorithm works quite well!