Game Testing
Sid Meier's Civilization VI
Originally created by legendary game designer Sid Meier, Civilization is a turn-based strategy game in which you attempt to build an empire to stand the test of time. Become Ruler of the World by establishing and leading a civilization from the Stone Age to the Information Age. Wage war, conduct diplomacy, advance your culture, and go head-to-head with history's greatest leaders as you attempt to build the greatest civilization the world has ever known.
Civilization VI offers new ways to engage with your world: cities now physically expand across the map, active research in technology and culture unlocks new potential, and competing leaders will pursue their own agendas based on their historical traits as you race for one of five ways to achieve victory in the game.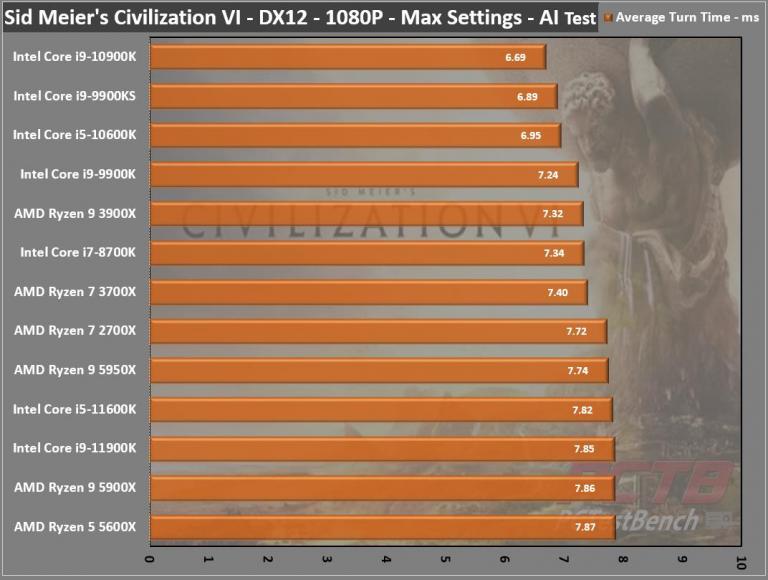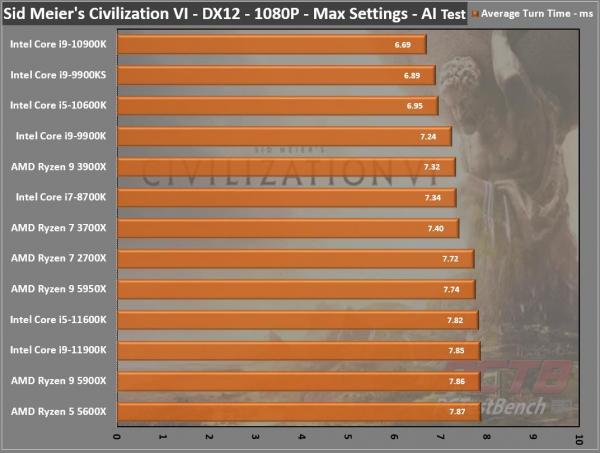 Our first real game test shows how much game optimization can make a difference. The new architecture is technically more powerful, but Civilization 6 just doesn't take advantage of it well yet.
Far Cry 5
Anything can happen. Everything will.
Welcome to Hope County, Montana, land of the free and the brave, but also home to a fanatical doomsday cult—known as The Project at Eden's Gate—that is threatening the community's freedom. Stand up to the cult's leaders, Joseph Seed, and the Heralds, as you spark the fires of resistance that will liberate the besieged community.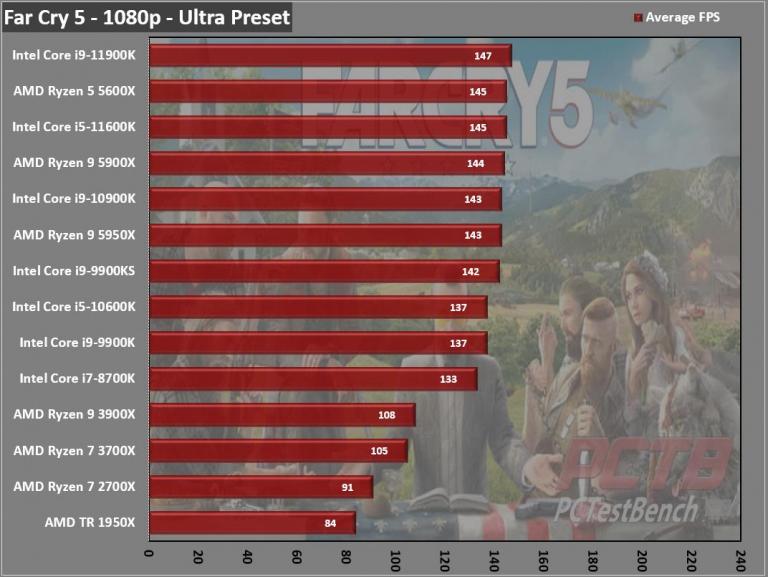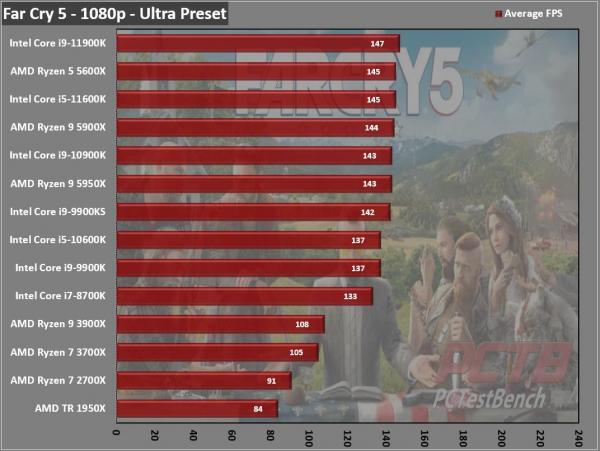 Far Cry 5 on the other hand uses the 11900K to great effect and gives us an average frame rate of 147 FPS.
Shadow of the Tomb Raider
Experience Lara Croft's defining moment as she becomes the Tomb Raider. In Shadow of the Tomb Raider, Lara must master a deadly jungle, overcome terrifying tombs, and persevere through her darkest hour. As she races to save the world from a Maya apocalypse, Lara will ultimately be forged into the Tomb Raider she is destined to be.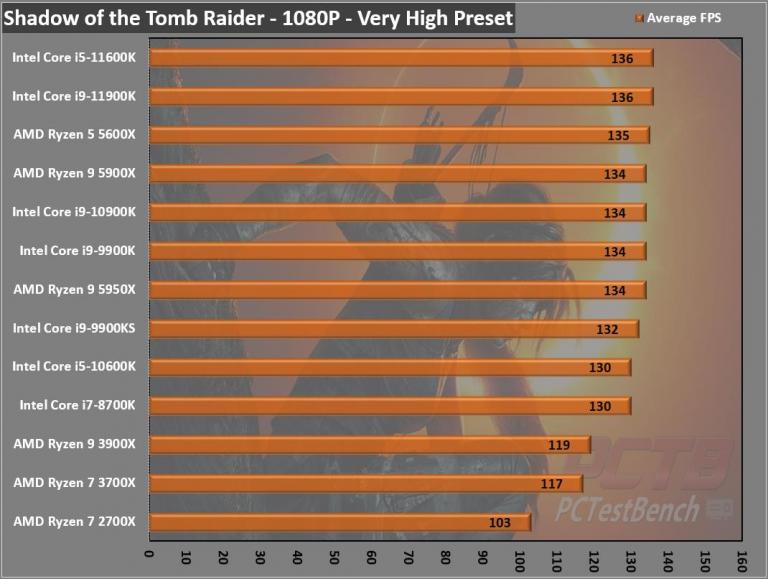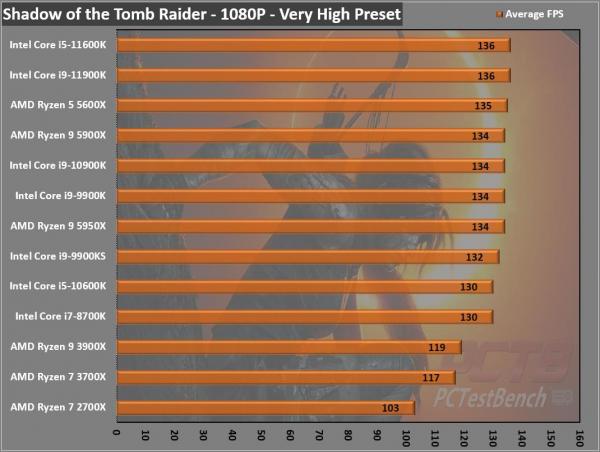 The latest Tomb Raider also sees the 11900K and even the 11600K topping the scoreboard with both managing an average FPS of 136.
Far Cry New Dawn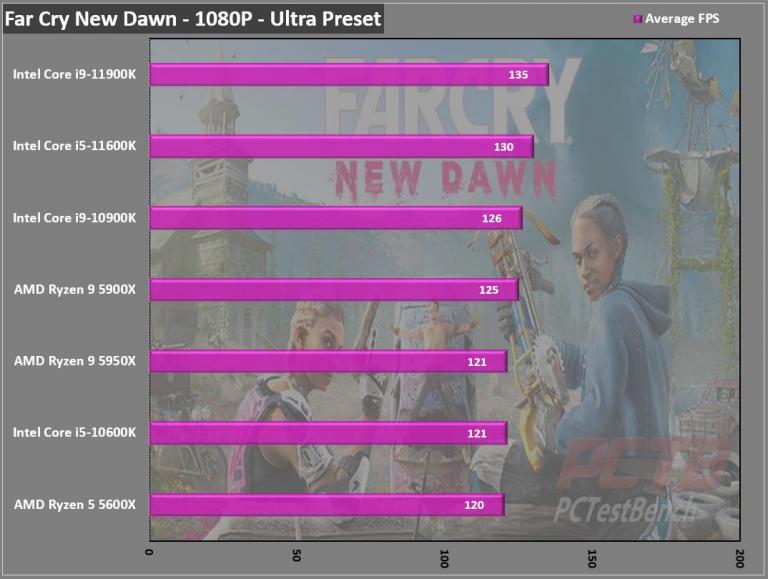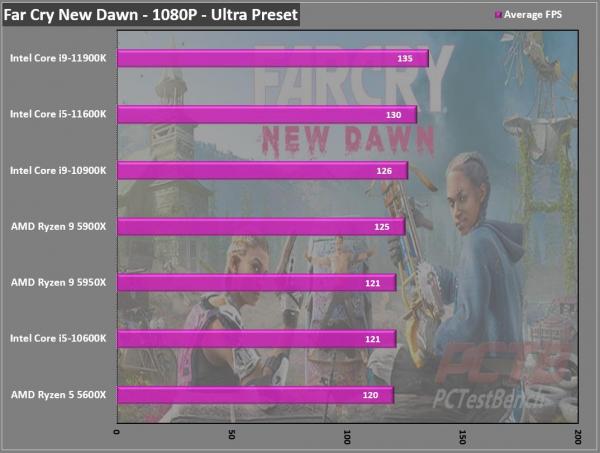 New Dawn also shows the 11900K holding down a commanding lead in gaming performance.