Memory & Cache Testing
AIDA64 Engineer Edition
"FinalWire Ltd. today announced the immediate availability of AIDA64 Extreme Edition 1.50 software, a streamlined diagnostic and benchmarking tool for home users; and the immediate availability of AIDA64 Business Edition 1.50 software, an essential network management solution for small and medium scale enterprises. The new AIDA64 update implements AVX-optimized benchmarks for the upcoming Intel Sandy Bridge processors, adds a brand-new video encoding benchmark, and supports the latest AMD and NVIDIA graphics processors."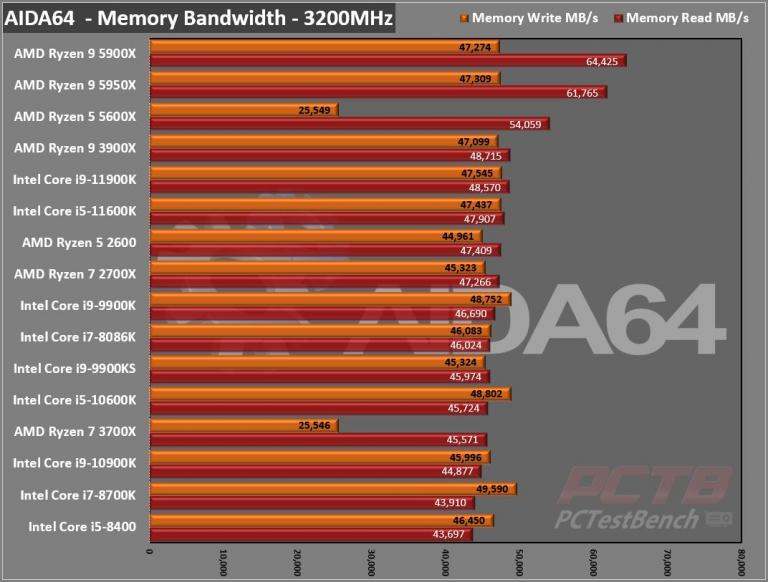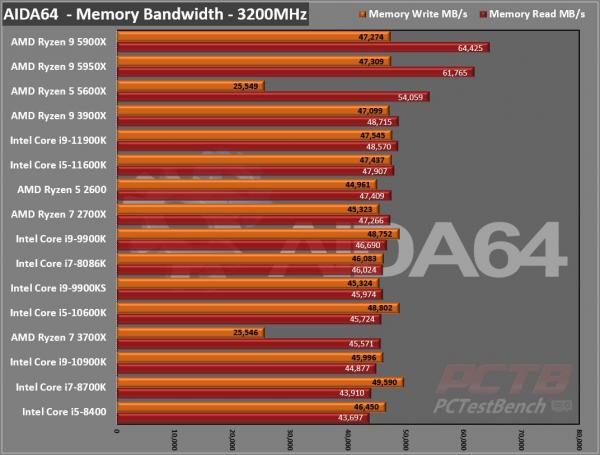 Intel's 11th gen chips exhibit a bit more performance than their 10th gen counterparts with the same memory indicating a more efficient architecture.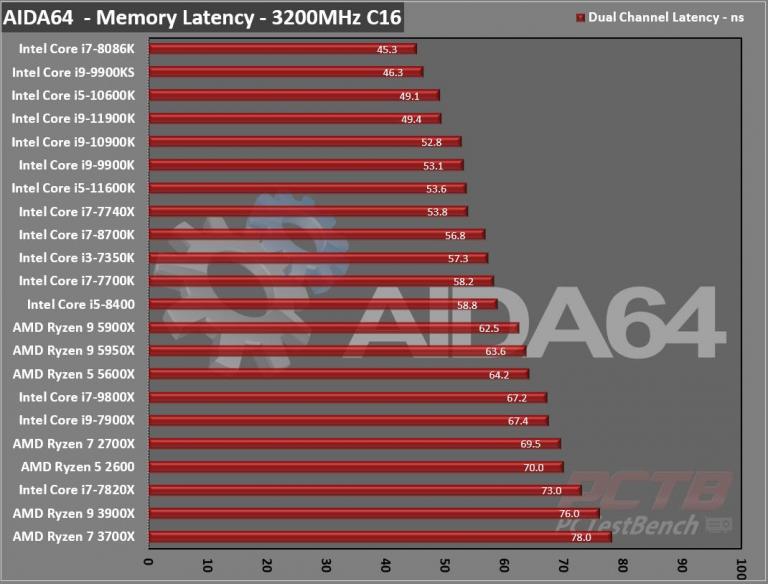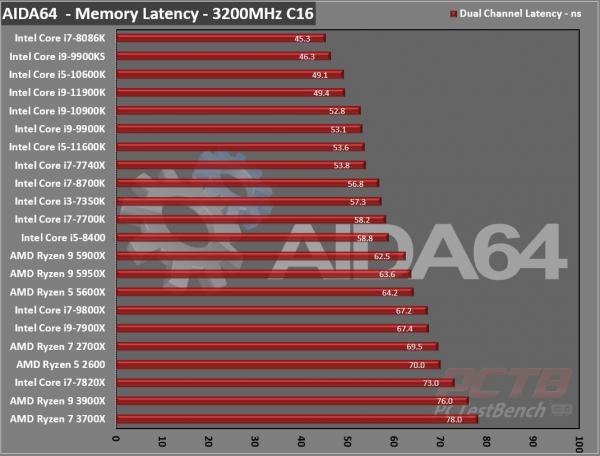 A more efficient architecture manifests itself as lower overall latency and we see that here with the 11900K shaving a few nanoseconds off.
Intel's 11th gen chips show a strong gain in Level 1 and Level 2 cache bandwidth but fall off a bit on Level 3 cache bandwidth.
Passmark Performance Test – Memory Mark – Threaded
"Fast, easy to use, PC speed testing, and benchmarking. PassMark Performance Test ™ allows you to objectively benchmark a PC using a variety of different speed tests and compare the results to other computers."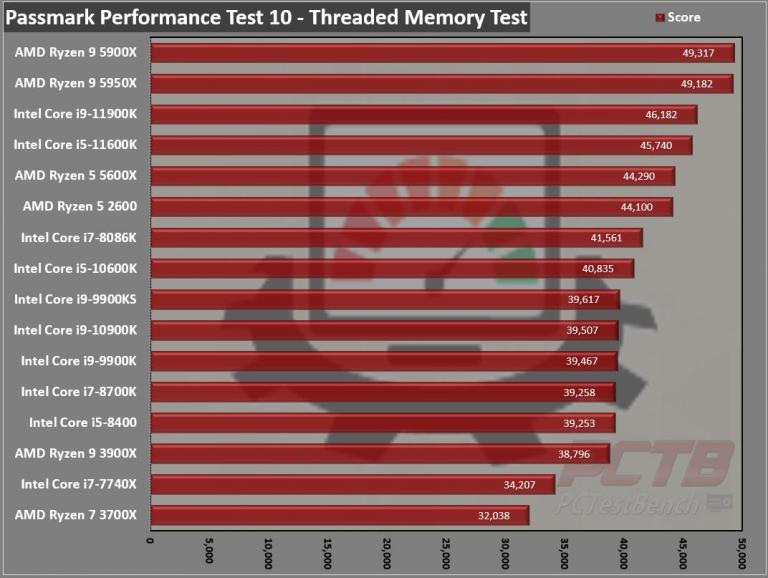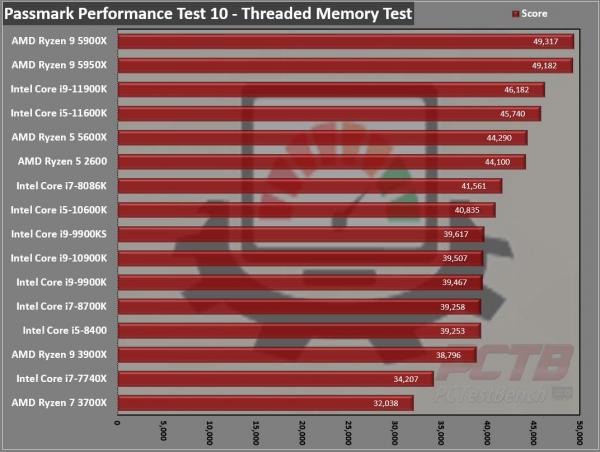 Passmark shows the 11900K with significantly higher memory performance than 10th gen.
SiSoft Sandra – Memory Bandwidth – Aggregate.
"SiSoftware Sandra provides a robust package of diagnostic tools for testing your system and teasing out its problems–or potential headaches."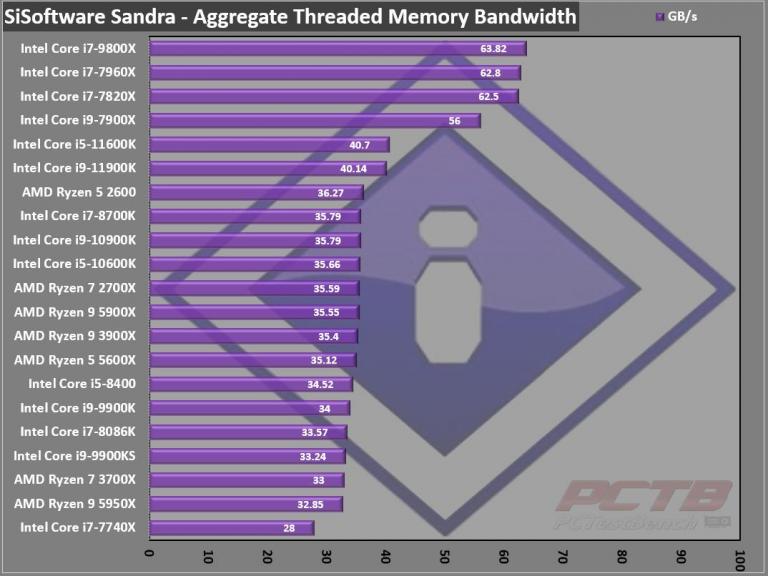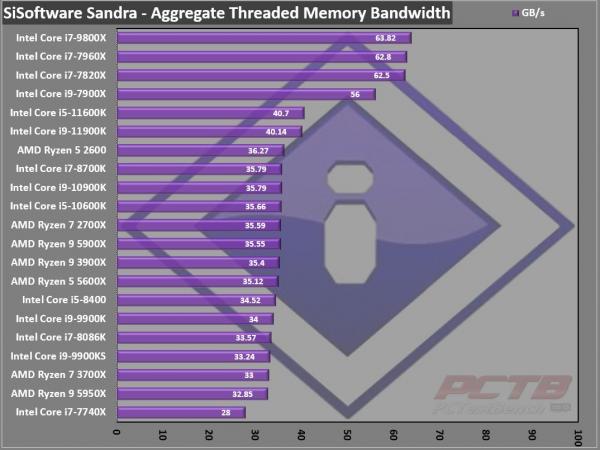 SiSoft shows aggregate memory bandwidth only bested with chips rocking quad-channel memory, pretty impressive!