Displays
Gigabyte G34WQC 34" 144Hz Curved Gaming Monitor Review
THE LAST MILE FOR YOUR GAMING SYSTEM
HDR & Calibration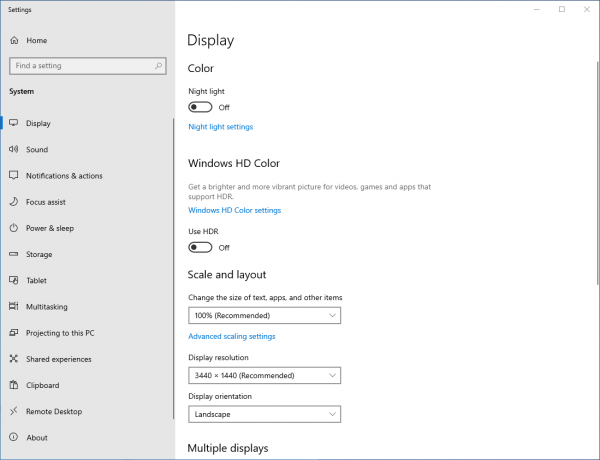 Gigabyte's G34WQC supports HDR and is stamped with the HDR400 certification. We'll use Windows display settings to enable it. We're greeted with a very washed out and heavily under saturated display.
Color Gamut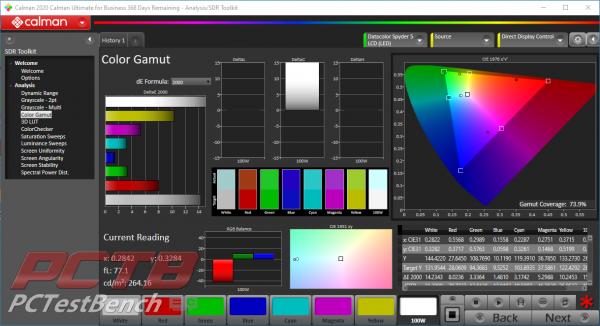 We see a drop from around 100% coverage to ~74%, and error rates for white and grey almost leap off the chart.
Multi-point Grayscale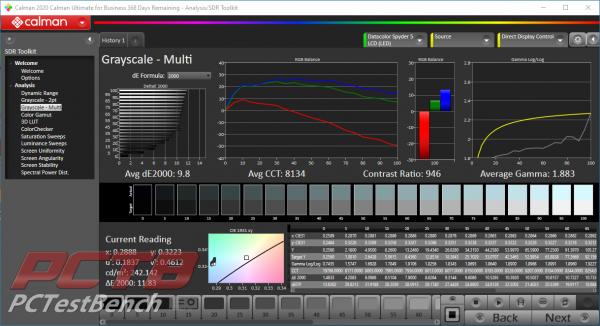 In SDR, we had a DeltaE of 9.2, this climbs to 9.8 with HDR enabled, and we see red is even weaker as we get closer to white.
X-rite / Pantone ColorChecker Targets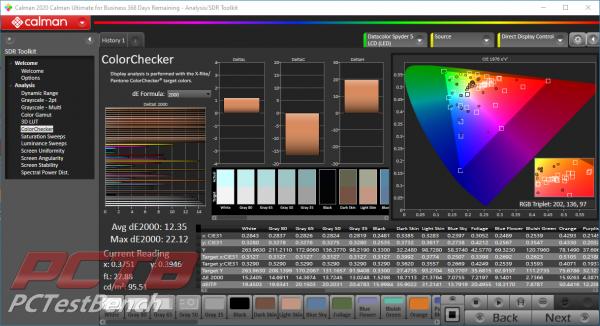 In SDR we had a DeltaE of 5.89. HDR mode just throws it off the chart for many of the test points and we end up with an average DeltaE of over 12, with a peak of over 22, ouch.
L*a*b Color Volume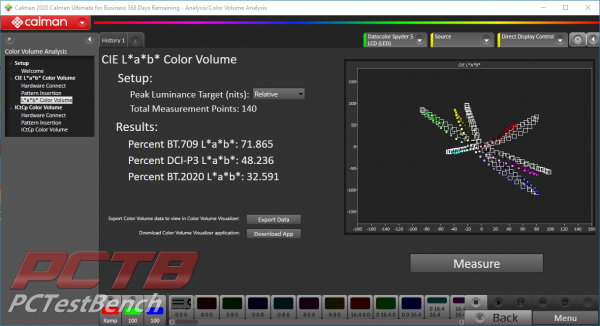 DCI-P3 color reproduction drops from around 82% to about 48%.
Perceptual Color Volume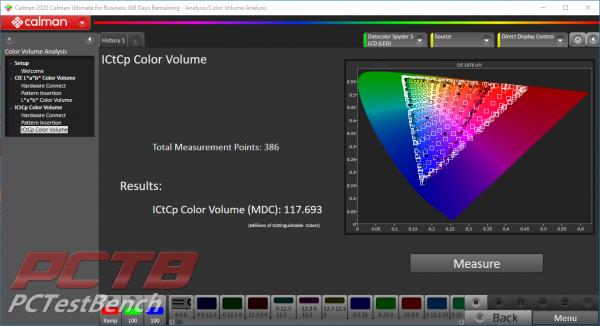 Perceptual color volume drops from almost 215 Million colors to about 118 Million colors.
Sequential Contrast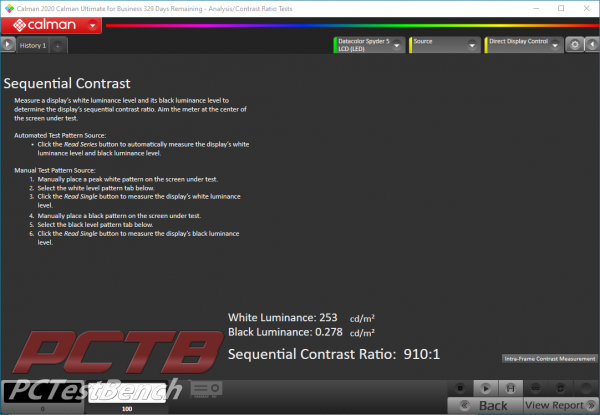 While overall white luminance does go up slightly, overall contrast tanks from around 1400:1 to 900:1.
Hand Calibration
For whatever reason, enabling HDR on the G34WQC just tanks its performance, and subjectively, really makes it look terrible. Let's give it a rough calibration with the on-screen-display and see where we end up back in SDR mode.
After some testing, we ended up with the following settings. You should get similar results with the same settings:
Gaming

Black Equalizer: 10
Overdrive: Balance
FreeSync Premium: ON

Picture

Custom 1

Brightness: 100
Contrast: 50
Color Vibrance: 10
Sharpness: 5
Gamma: 3
Color Temp: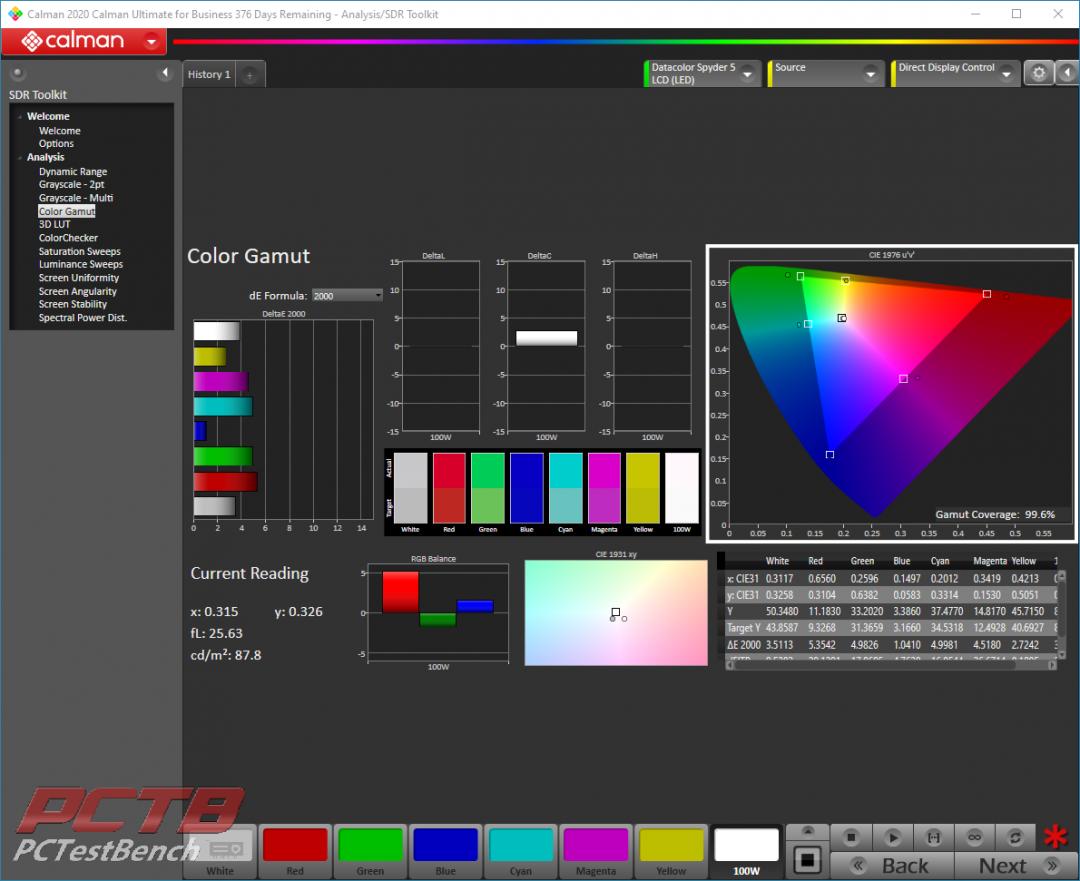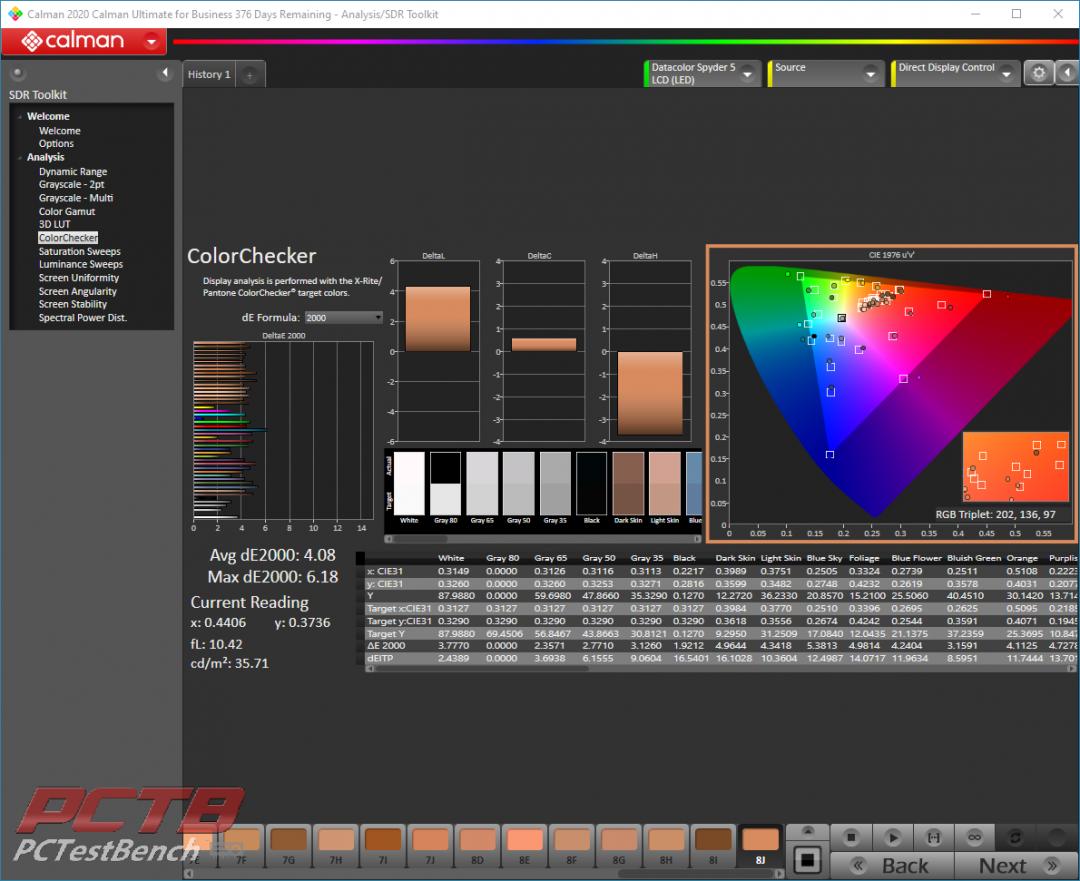 Color reproduction gets quite a bit more accurate. Our DeltaE comes down to around 4 which is pretty decent.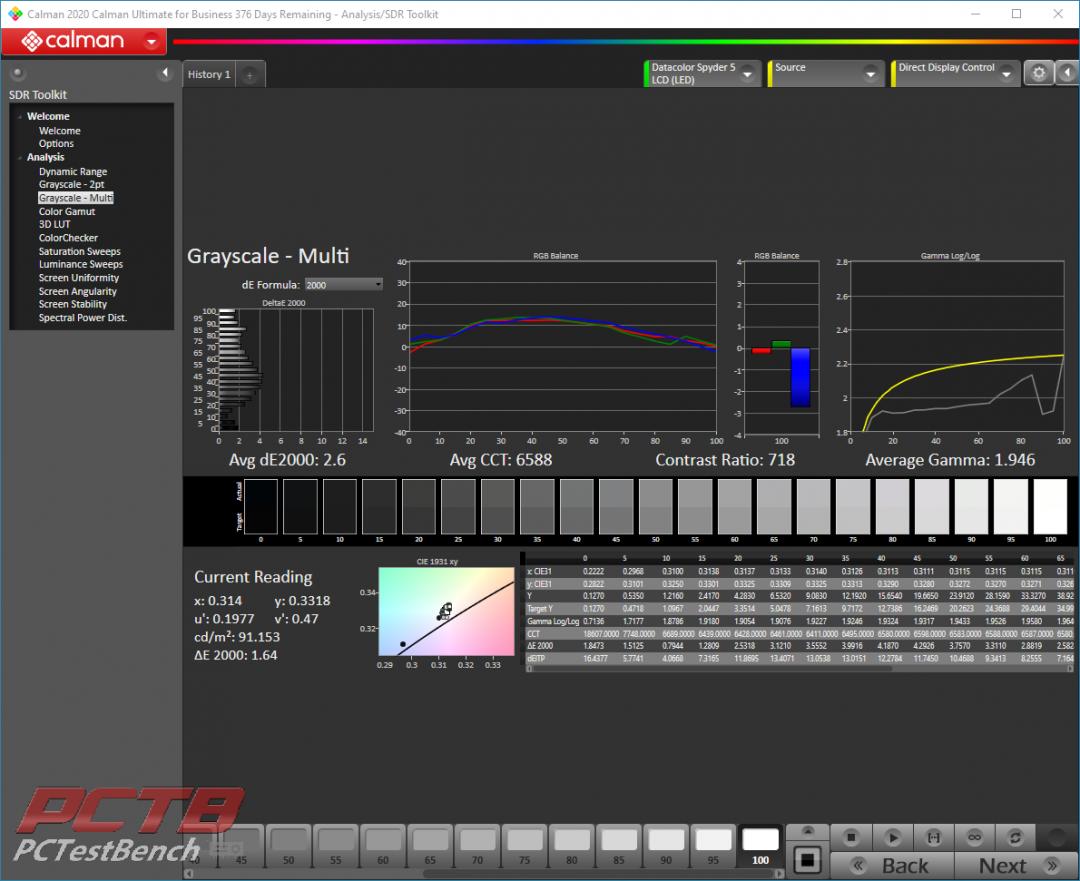 Our grayscale average DeltaE drops to a very good 2.6. our error rate is highest in the mid-luminance range rather than the peak brightness.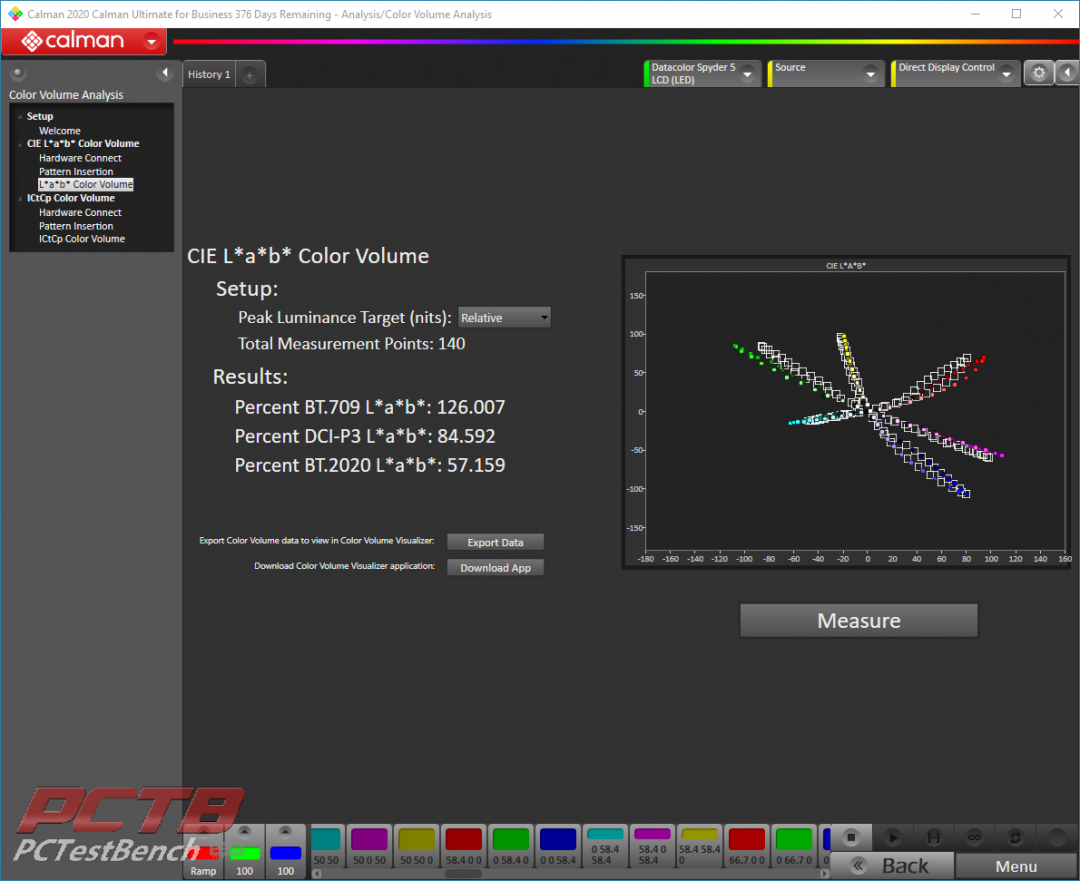 Overall color reproduction climbs to almost 85% DCI-P3.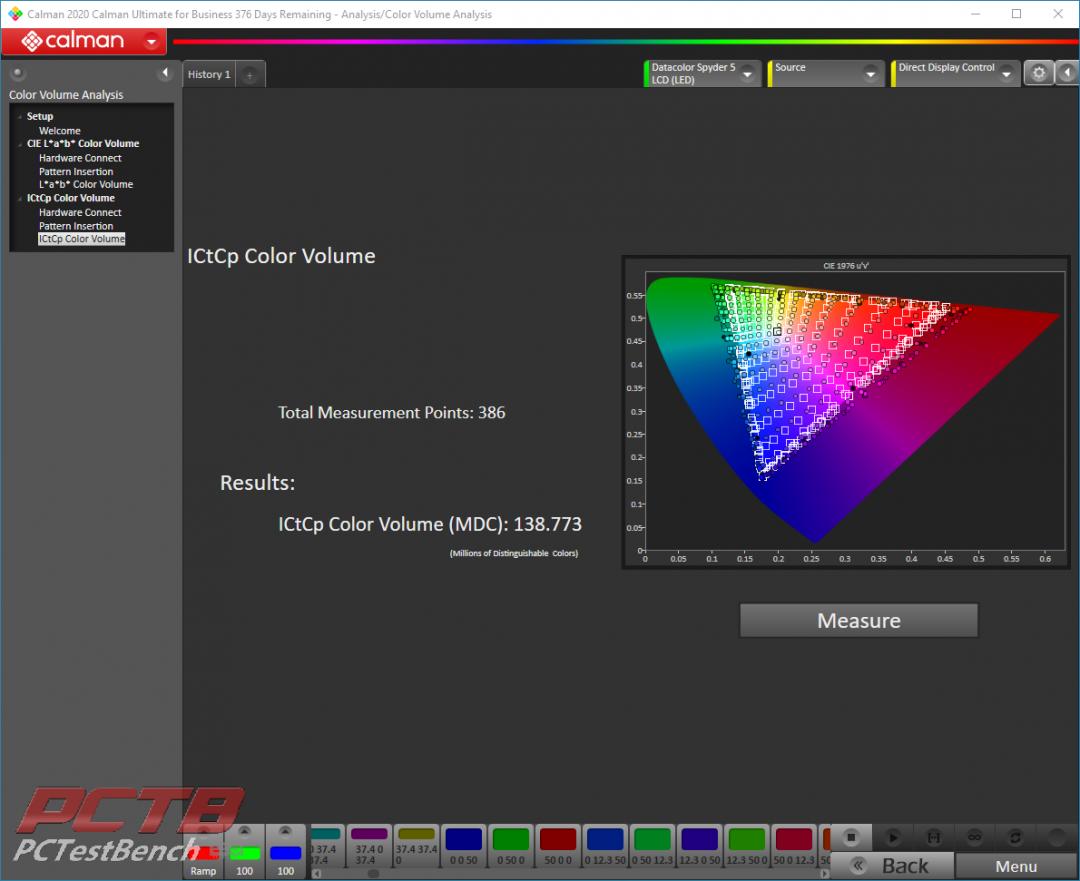 Perceptual color volume climbs from around 118 MDC to almost 139 Million colors.
Full Calibration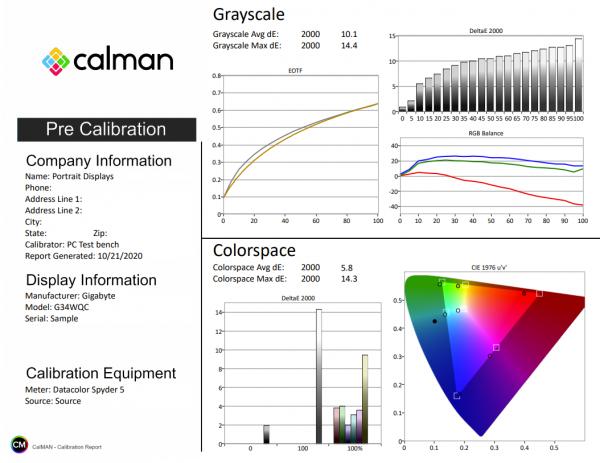 Before calibration, Gigabyte's G34WQC does a fair job until you get near full white which is skewed heavily towards the cool end of the spectrum.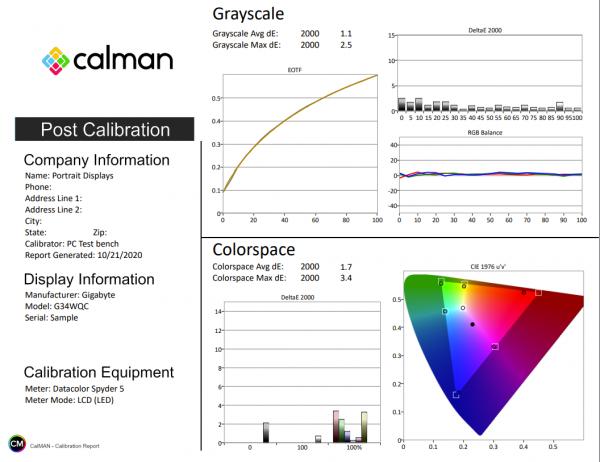 After calibration, the G34WQC could pass as a professional monitor intended for color correct work. A greyscale DeltaE of 1.1 is just awesome and even the color DeltaE of 1.7 is quite impressive. Overall this gives an average DeltaE of 1.4, a very low, very accurate score.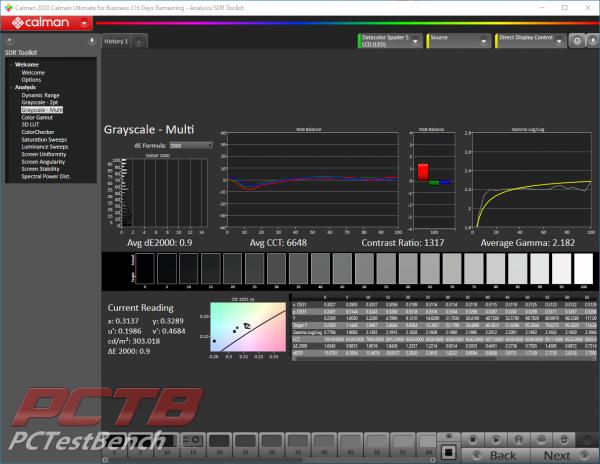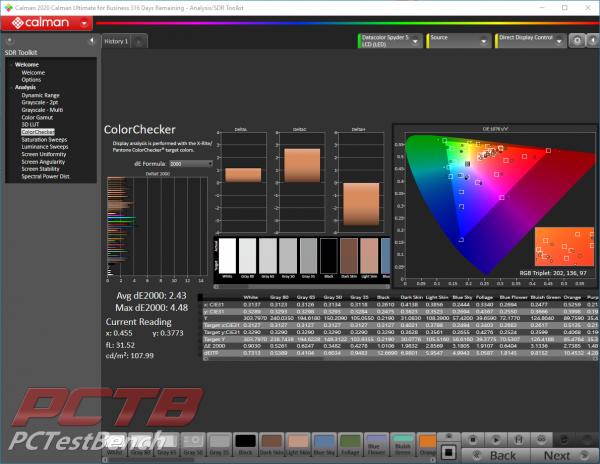 Here are the ColorChecker and Greyscale tests again, as you can see, they are quite accurate.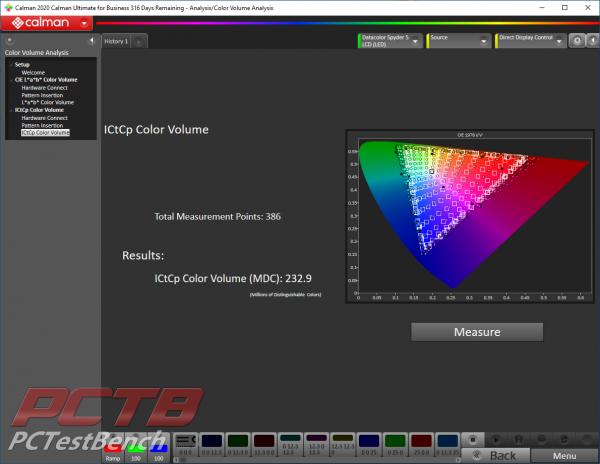 Our overall perceptual color volume has gone up again to almost 233 Million colors, a very good result.