Displays
Gigabyte G34WQC 34" 144Hz Curved Gaming Monitor Review
THE LAST MILE FOR YOUR GAMING SYSTEM
A Closer Look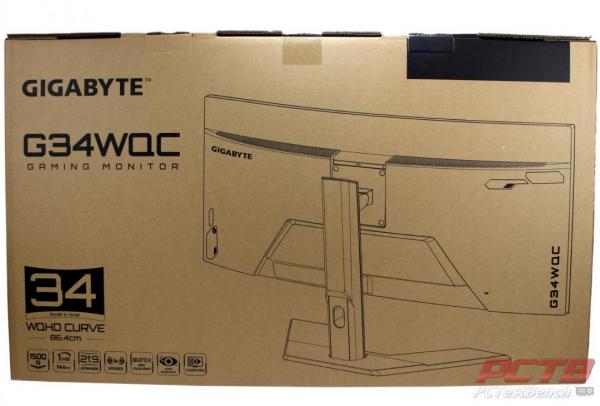 If you haven't been around 34" Ultra-Wide monitors, you might not realize just how large the box is. Gigabyte's G34WQC gaming monitor comes in a rather large brown box with a rendition of the monitor taking up most of the large front.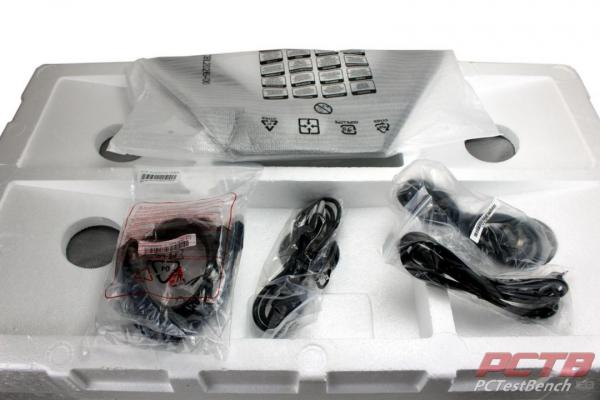 Inside, the display itself is sandwiched in a large Styrofoam block. The outer pockets are used to hold the base and cords.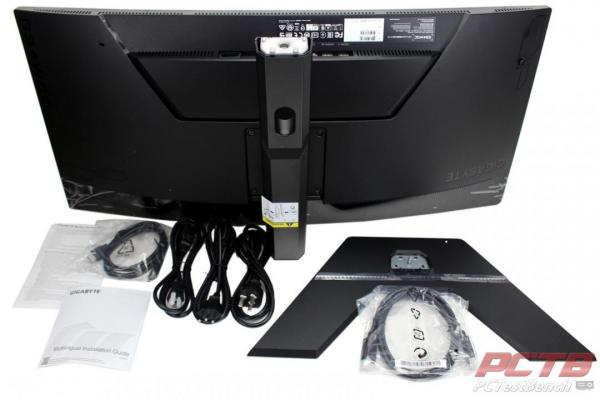 After careful removal from the packaging, here is what all is hidden inside. Besides the monitor and stand, you get an assortment of power cords that cover most of the world, an HDMI cable, a Display Port Cable, and some paperwork.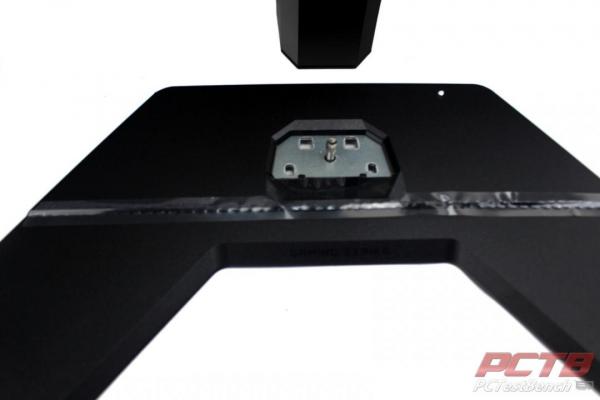 Assembly of the G34WQC Gaming monitor is quite easy.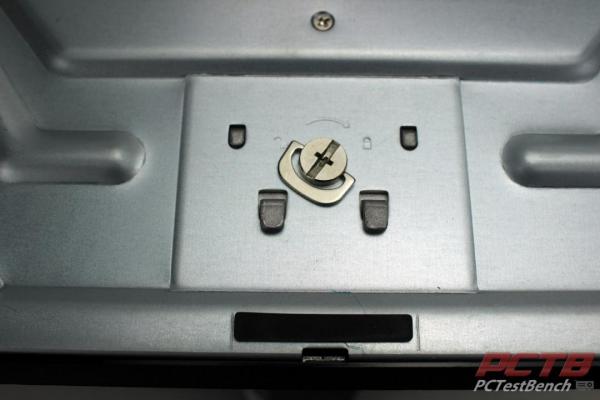 The base clips on two hooks and rocks forward on to two pegs.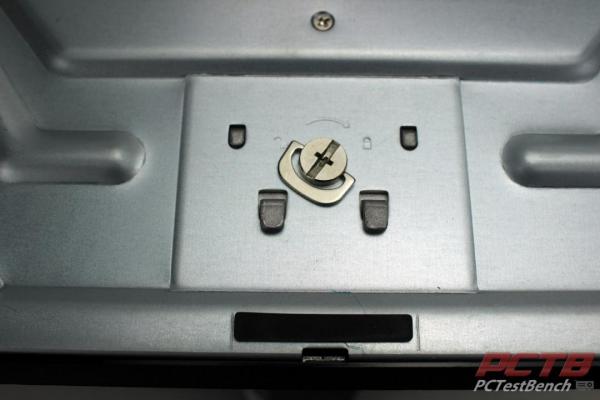 A captive screw locks everything into place.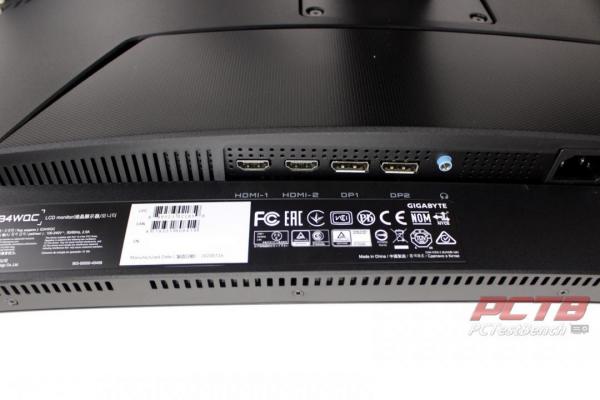 While we have it upside down, let's take a quick look at the ports. The G34WQC is equipped with two HDMI inputs, two Display Port inputs, and a 3.5mm headphone output. Inputs auto switch, but you can also utilize multiple inputs at a time with Picture-In-a-Picture, and side by side modes.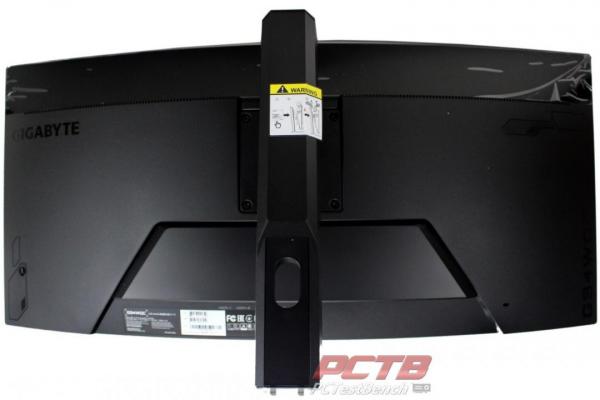 The back of the monitor is mostly smooth with the Gigabyte logo made glossy in one corner to stand out from the otherwise matte finish. The top edge is also glossy under the protective shipping film.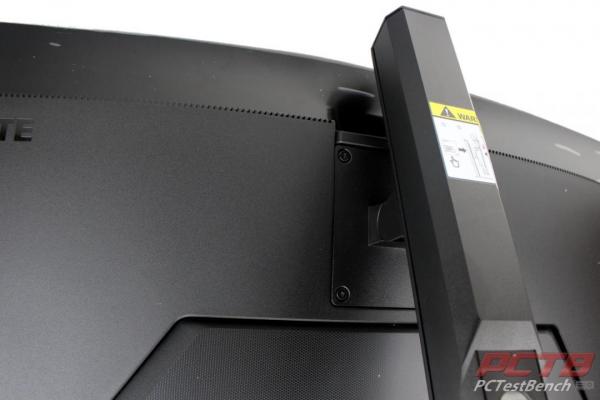 Standard VESA 100×100 mounting is supported by removing the stand from the monitor.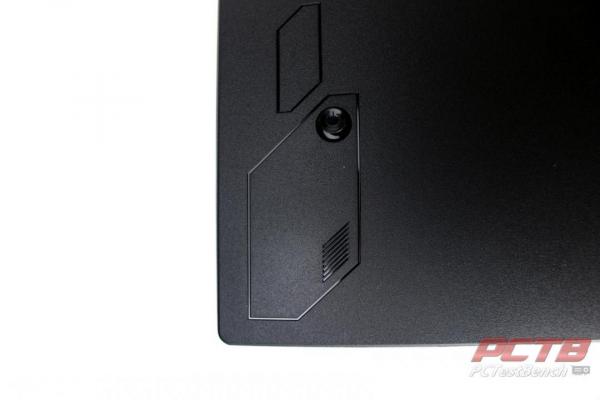 In the lower right corner (when viewed from the front), there is a combination joystick for powering the monitor off and on by holding it down, as well as navigating the On-Screen Display. We always like this method as multiple buttons can be a pain to deal with sometimes.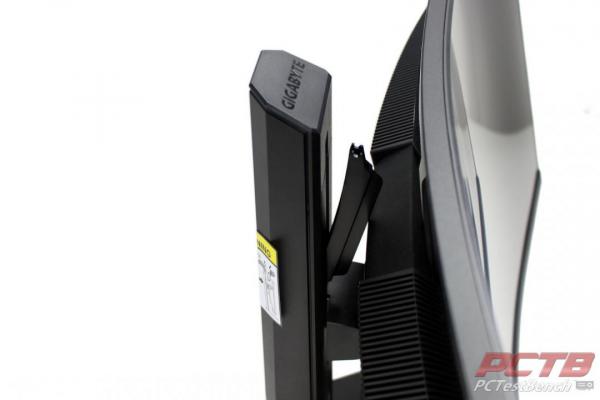 The stand is spring-loaded to balance the monitor for height adjustments. With the monitor all the way down, you will need to remove a plastic shipping plug in the lift mechanism. With this out of the way, you can freely adjust the height of the monitor with minimal effort, you can almost lift and lower the G34WQC with one finger, but there is a bit of resistance each way to keep rowdy gaming sessions from unintentionally moving it around.
Gigabyte's G34WQC has about 100mm worth of height adjustment available.
This puts the bezel between about 25 and 125mm from your desk, or the bottom edge of the actual screen about 40-140mm from the desk.
Tilt adjustments from about 5 degrees down to about 20 degrees up are easily possible as well.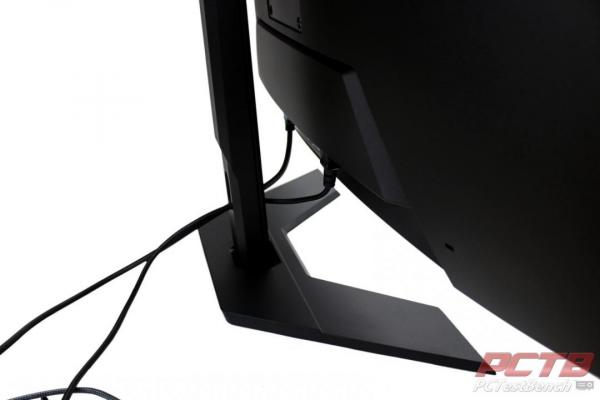 The only other thing to note is the cable management hole in the base to keep your cords out of the way.
We like that when flipping through menus, relevant settings are displayed on the top bar. The overall layout is very easy to navigate.