Final Thoughts and Conclusion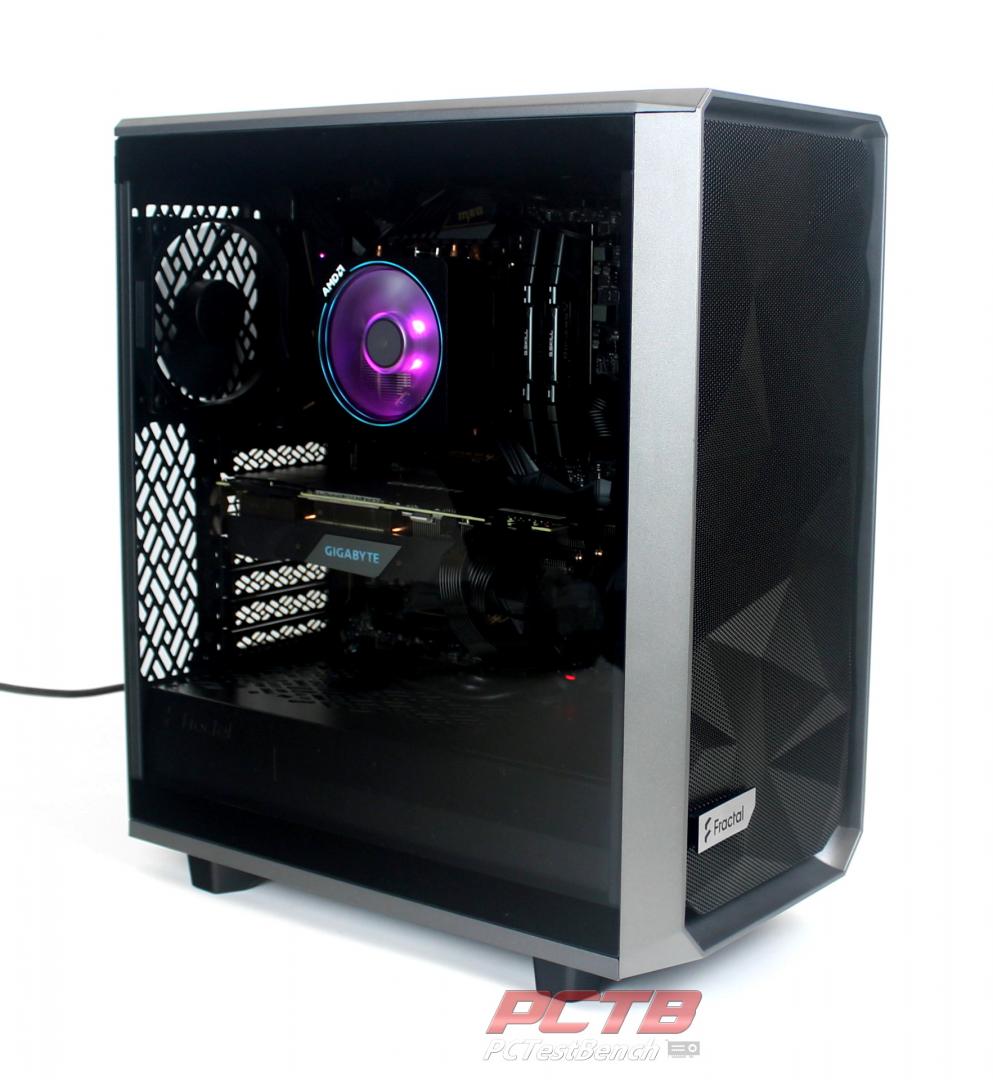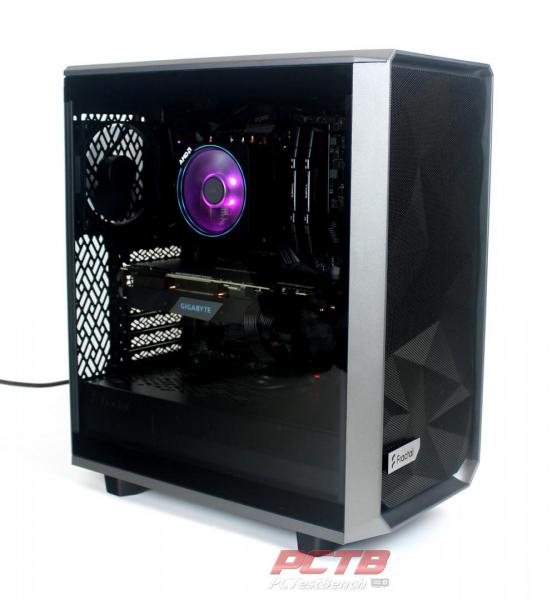 This was the first Fractal case I have had a chance to get my hands on and I must say it left an exceptional first impression. From the moment I got it out of the box, the Meshify just screamed quality with its all-steel construction, well thought out case design, and innovative features. I enjoyed its overall aesthetic and the unique front angular panel provides visual interest.
Of all the features of the Meshify 2 Compact, the removable top plate was by far my favorite. This made installing the motherboard a breeze and installing the CPU cables have never been easier. The Meshify also receives high praise for its cable management options by providing an ample amount of tie-downs, Velcro straps, and well-placed grommets. Consequently, I was able to maintain a clean-looking build, which is always my goal with these projects.
Overall, the Meshify 2 Compact checks all of the boxes I look for in a mid-tower: quality construction, great features, and lovely aesthetics. I would recommend anyone looking to do a mid-tower build to check out the Meshify 2 Compact.
Exceptional job, Fractal!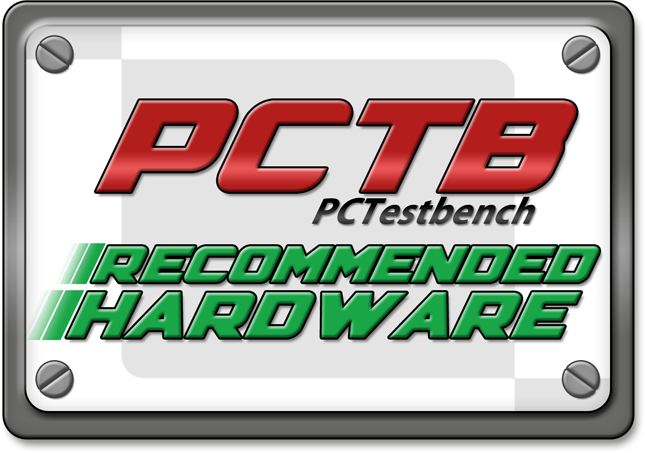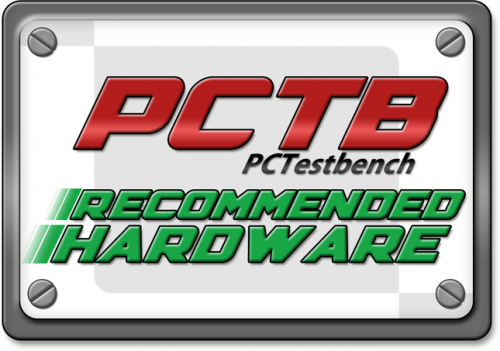 More Fractal Products we have reviewed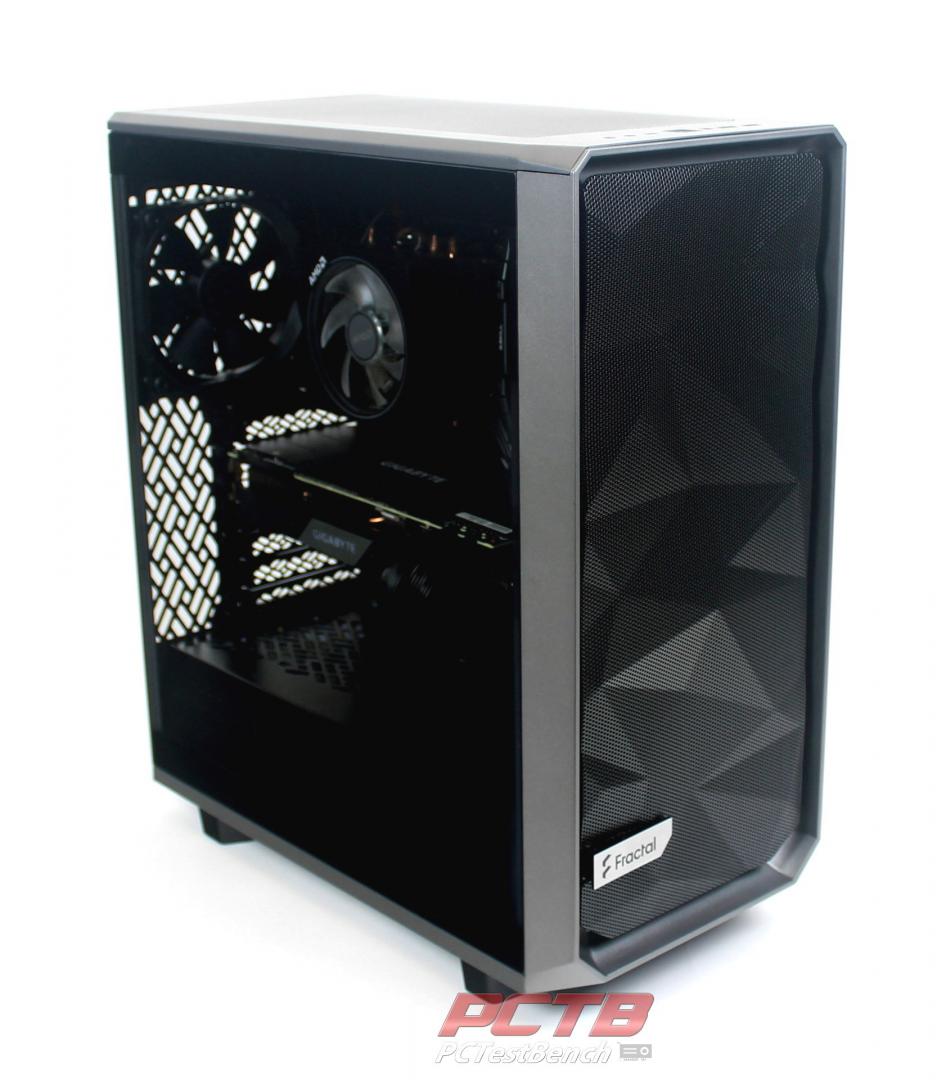 Fractal Meshify 2 Compact Case Review
PRO'S
Great Cable Managment
Aesthetics
Removable Top Panel for easy building